High School Diploma & GED Preparation
By Publisher
| Last Updated
High school diploma programs help many adults get an important step closer to the future they really want. Even if you didn't graduate the first time around, you have a convenient way to earn a credential that makes up for it. Completing this level of education can bring greater personal satisfaction as well as more employment opportunities, higher earning potential, and enhanced job security.
---
Highest Level of Education Achieved
High School Diploma
Median Yearly Earnings
(Age 25+)
No High School Diploma
Median Yearly Earnings
(Age 25+)
Source
U.S. Bureau of Labor Statistics
---
High School Diploma & GED Programs
Sponsored Listing
---
---
How to Get a High School Diploma Online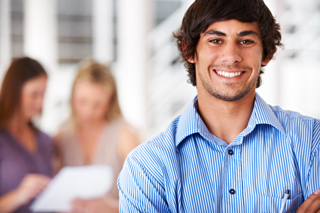 Are you a high school dropout? Were you unable to graduate because you didn't complete all of the required classes? If you are among the roughly 10 percent of American adults who did not finish high school, the good news is that it's never too late to change your situation.
Many schools offer programs by which adults can get their high school diploma online. Busy adults often appreciate the convenience and flexibility of online high school diploma programs that enable them to study where they want and work at their own pace.
Earning an accredited high school diploma requires completing a certain number of credits and achieving a minimum grade point average (GPA). Some schools will allow you to transfer a few of the credits you earned while attending a traditional high school as long as they are for comparable subjects. That can shorten your program and help you get your diploma sooner.
Career pathways programs
Certain programs, often known as career pathways, allow you to earn a high school diploma along with a certificate in a specific occupational area. Typically, students complete a standard load of high school courses along with introductory electives in a career field. In some cases, those elective credits can be transferred to full career diploma programs.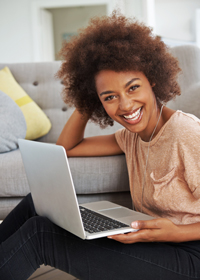 Common occupations you can focus on include:
Administrative assistant
Automotive technician
Carpenter
Childcare worker
Customer service representative
Diesel mechanic
Heavy truck driver
Medical assistant
Pharmacy technician
Plumber
Software developer
Veterinary assistant
Welder
Key Benefits of Earning a High School Diploma
Greater job security: People with more education tend to have an easier time finding steady work. Data from the Bureau of Labor Statistics (BLS) shows that in 2021, the unemployment rate was 2.1 percentage points higher for people without a high school credential than for those with one.
Higher earning potential: According to the same BLS data, Americans with a high school diploma had median earnings of $809 per week, while people without diplomas had median weekly earnings of $626. That means high school diploma holders make about 29 percent more money on a weekly basis.
More advancement options: Having a high school diploma (or equivalent) gives you the chance to continue your education at colleges, universities, or career schools, which can lead to much broader employment possibilities. The Georgetown University Center on Education and the Workforce reportedly estimates that by 2031, 72 percent of jobs will call for education beyond high school.
What to Know Before You Enroll in a High School Diploma Program Online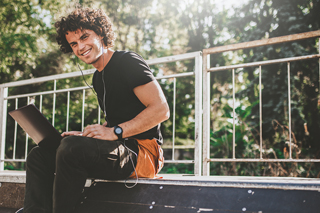 You can't just take an online test to earn a high school diploma. You must complete the required credits. If a program claims you can earn a diploma by paying a fee and passing a test, without completing any actual coursework, it's likely a scam.
However, when awarded by reputable schools, online high school diplomas are legitimate. Being accredited by an agency approved by the U.S. Department of Education is an indication that the school meets an established set of educational standards. Generally speaking, the best online high school diploma program for adults is one that is offered by a school with regional accreditation.
High School Equivalency Tests: GED and HiSET
A high school equivalency (HSE) credential is an alternative to a high school diploma for adults who need a second chance. Every state sets its own requirements for earning high school equivalency. In most states, the GED is still the standard. However, a few states offer the HiSET. Check with your state's education department to see what the options are in your area.
In most states, you need to be a minimum age and not currently enrolled in high school to be eligible to take an HSE test. You may also have to be an official resident of a state in order to take an exam there.
Practice tests are available online, and you can even find classes that will help you prepare.
It's important to note that you cannot take a high school equivalency test online. You can take the test on a computer, but you must do so at an official testing center in your area.
Most colleges, trade schools, universities, and employers recognize the GED. In fact, since 1971, more than 18 million people have improved their job and educational prospects by getting their GED credentials.
GED tests are computerized and made up of various types of questions. They include multiple-choice, fill-in-the-blank, drag-and-drop, and extended-response questions. You must pass four separate tests, which are in the following subjects:
Mathematical reasoning: Tests your ability to solve problems quantitatively
Reasoning through language arts: Measures how well you read, understand, produce, and edit written text
Social studies: Tests your knowledge of topics like U.S. history, government, economics, and world geography
Science: Assesses your understanding of concepts related to the physical, life, earth, and space sciences
The HiSET exam is made up of five parts: science, math, social studies, reading comprehension, and writing. Most questions are multiple-choice, but one is essay-style. You can complete the test on a computer or on paper. In 2019 alone, more than 40,000 Americans successfully passed the HiSET exam.
GED vs. High School Diploma: How They're Different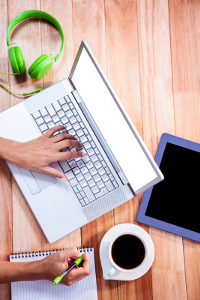 Both a high school diploma and a GED (or other HSE credential) serve as proof that you have achieved a minimum level of knowledge and ability in subject areas like math, science, social studies, reading, and writing. However, some important differences do exist.
The GED and HiSET are test-based credentials. They require you to pass comprehensive exams in person at a physical testing location. In contrast, a high school diploma must be earned by accumulating a certain number of course credits through successful completion of many individual courses, either in a classroom or online. Each course has its own tests, and in some regions, there may also be a high school exit exam.
The academic requirements for taking and passing an HSE test tend to be a little lower than those required for earning a high school diploma. As a result, certain colleges and universities prefer people with high school diplomas over those who complete a GED or other HSE test. At some schools, you might be asked to take a few remedial courses or a placement test if your HSE test scores fall below a certain threshold. And a lot of traditional four-year colleges and universities may want to see scores from other college-readiness tests such as the ACT or SAT.
In addition, while it's possible to join the military with an HSE credential, the armed services are only allowed to enlist a very small percentage of such candidates each year. You can increase your odds of being accepted by earning at least 15 college credits before applying.