---
Why Is Earning a High School Diploma (or Equivalent) So Important?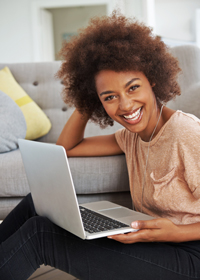 If you didn't complete high school, you're not alone. In 2018, at least 10 percent of American adults over age 25 didn't possess any secondary school credential.1 But the good news is that it's never too late to change your own situation.
Having a high school diploma, GED, or other equivalent credential means more than just having greater personal satisfaction or respect from others. It also means that many more doors can be opened up for you.
People who have completed this level of education tend to find better jobs, earn better pay, and experience lower rates of unemployment. Plus, they have the chance to continue their education at colleges, universities, or career schools, which can lead to even better jobs and salaries. For example, just look at these facts from 2018:
Americans with a high school diploma (or equivalent) earned about 32 percent more money every week than those without one (based on median earnings).2
The unemployment rate was 1.5 percentage points higher for people without a high school credential than for those with one.2
For people who went on to complete a post-secondary education, associate's degree holders earned about 56 percent more than those without a high school diploma, and bachelor's degree holders earned nearly 117 percent more.2
Many international students and immigrants also find it beneficial to pursue an American or Canadian high school diploma, especially if they plan on working or getting a post-secondary education within one of the two countries.
---
How Long Does It Take to Earn a High School Diploma Online?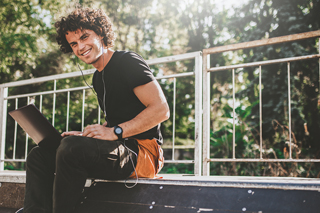 As an adult, high school diploma programs that allow you to study where and when you want are probably very appealing to you. After all, they can offer a lot of convenience and flexibility. And they can allow you to earn your diploma in a relatively short amount of time. But as you explore such options, be sure to keep a few things in mind:
When studying for a high school diploma online, you generally get to choose your own pace. That means it may take you more or less time than other students to finish your program. Many students are able to earn a diploma in as little as six to 18 months. Even so, most schools do place a reasonable limit on how long you can take to complete all of your courses, which is sometimes up to three years.
Some schools will allow you to transfer a few of the credits you earned while attending a traditional high school as long as they are for comparable subjects. That can shorten your program and help you get your diploma sooner.
Schools with regional accreditation are the ones that award widely recognized high school credentials. Their programs almost always require several months of learning.
When it comes to preparing for a GED, programs vary a lot. Some students use study guides to prepare for the test on their own. But many successful students have found it worthwhile to look into courses offered by GED schools or even to take a high school program that may or may not be accredited. The extra structure helps ensure that they become prepared for the GED test in as little time as possible.
---
GED Information: Frequently Asked Questions
Did you drop out of high school? Or were you unable to graduate because you didn't complete all of the required classes? If so, then you'll want to explore this section. After all, getting a GED certificate is one of the most common ways to earn high school equivalency in your situation. But there is a difference between GED and high school diploma credentialing. So learn more about this route by checking out the answers to the following popular questions:
What Is a GED?
A GED credential is an alternative to a high school diploma for adults who need a second chance. Most colleges, trade schools, universities, and employers recognize it. In fact, since 1971, more than 17 million people have improved their job and educational prospects by getting their GED diplomas.4
So, what does GED stand for? It stands for General Educational Development. Basically, GED is a brand name for a system of standardized tests that are used within the U.S. and Canada. The brand is licensed to GED Testing Service.
What is GED Testing Service? It's a joint venture between Pearson (a company that specializes in student testing) and the American Council on Education (ACE), which is a non-profit organization. The GED brand is owned by ACE. GED Testing Service administers the tests that, if passed, result in getting your GED certification.
GED vs. High School Diploma: How Are They Different?
In the U.S. and Canada, a GED credential is considered equivalent to a high school diploma. In both cases, it is used as proof that you have achieved a minimum level of knowledge and ability in subject areas like math, science, social studies, reading, and writing. However, some important differences do exist:
The GED is a test-based credential, which requires you to pass a series of comprehensive exams in person at a physical testing location. How you study for the GED test is up to you. In contrast, a high school diploma must be earned by accumulating a certain number of course credits through successful completion of many individual courses, either in a classroom or online. Each course has its own tests, and, in some regions, there may also be a high school exit exam.
The academic requirements for taking and passing a GED test tend to be a little lower than those required for attaining a high school diploma. As a result, people with high school diplomas are sometimes preferred over GED holders by certain colleges, universities, and employers.
Adults with high school diplomas tend to go on to earn more money than adults with GED credentials. For instance, in 2009, the difference in median monthly earnings in the U.S. was more than $1,500.3
It's also worth noting that every state sets its own requirements for earning high school equivalency. In most states, the GED is still the standard alternative to a high school diploma. However, a few states are now offering other tests, such as HiSET and TASC.
Also, the GED test differs a little bit depending on whether you're a student in the U.S. or a student in Canada. Mostly, the differences are related to questions in the social studies portion of the test, which covers areas like history, civics, and government.
What Is On the GED Test?
That depends on whether you are taking it in the U.S. or Canada. The test content is similar in both countries, but there are important differences.
In the U.S., GED tests are computerized and made up of various types of questions. They include multiple-choice, fill-in-the-blank, drag-and-drop, short-answer, and extended-response questions. You must pass four separate tests, which are in the following subjects:
Mathematical reasoning—Tests your ability to solve problems quantitatively and through algebra
Reasoning through language arts—Measures how well you read, understand, produce, and edit written text
Social studies—Tests your knowledge of topics like U.S. history, government, economics, and world geography
Science—Assesses your understanding of concepts related to the physical, life, earth, and space sciences
In Canada, the questions are mostly multiple choice aside from one essay requirement. But you must pass five separate tests, which include:
Math—Measures your problem-solving ability in areas like algebra, geometry, statistics, measurement, data analysis, patterns, and basic number operations
Language arts (reading)—Tests your comprehension of written text such as fictional prose, poetry, critical reviews, public documents, and business communications
Language arts (writing)—Evaluates your grammatical knowledge as well as your ability to structure and write a coherent essay
Social studies—Measures your understanding of geography, economics, history, and Canadian civics and government
Science—Tests how well you understand concepts related to life science, chemistry, physics, and space and earth science
Can You Go to College With a GED?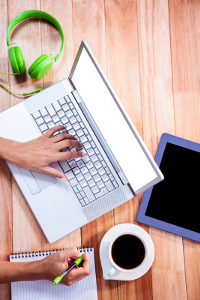 Yes, absolutely. In fact, almost half of all GED holders go on to attend college.5 That's because GED tests are intended to measure the kinds of knowledge and critical-thinking skills that are often necessary for succeeding at the post-secondary level. Once you're in college, it's useful to learn a variety of life hacks for school.
Of course, each college, university, and trade school has its own admissions policies. Some schools are simply more selective than others. So a lot can depend on your GED scores. At some schools, you might be asked to take a few remedial courses or take a placement test if your scores fall below a certain threshold. And a lot of traditional four-year colleges and universities may want to see scores from other college-readiness tests such as the ACT or SAT.
Fortunately, the GED scoring system now helps students see how ready they are for college. You need at least a score of 145 on each of the tests in order to pass. But scoring above 165 can indicate that you have realistic college potential. As a matter of fact, a score between 165 and 174 on a test means that you probably have the ability to begin a college-level education. And with a score above 175, you might even qualify for some college credit.5
So, what about other options like joining the Army, Air Force, or Marines? Can you join the military with a GED credential? Yes, it is possible. But the U.S. military services are only allowed to enlist a very small percentage of GED holders each year. As a result, it can be very competitive. You'll increase your odds greatly by earning at least 15 college credits before applying. In Canada, GED holders are also considered for the armed forces, but you'll improve your chances by completing a few college courses first.
Can You Tell Me How to Get a GED?
First, you'll need to check the eligibility requirements in your state. In most states, you need to be at least 17 years of age and not currently enrolled in high school. However, in some states, you might be able to register for GED testing at a younger age if you get the written permission of your parents or legal guardian. So if you meet your state's requirements and still want to know how to get your GED, then the rest of the process usually involves:
Studying for the tests by using current study guides or taking a GED preparation course
Taking a practice test and reviewing the areas where you need more help
Signing up and scheduling your tests through the GED Testing Service
Brushing up on your weakest subjects by studying more
Taking each of the tests at a local testing center where you've scheduled them
Receiving your results
Rescheduling and retaking any tests that you didn't pass
Having your GED transcript and certification sent to you after you pass
You don't have to take all four or five of the tests at once. Instead, you can schedule each of them for different days and times. That way, you don't get overwhelmed.
The cost of taking GED tests varies depending on where you live. In the U.S., the cost for a single test in one subject is usually $30 or less. So it could cost as much as $120 to take all four tests. In Canada, a single test can cost as much as $40, which could make the total cost for all five tests about $200. But some provinces will pay for either some or all of your testing.5
Can You Take the GED Test Online?
Unfortunately, no. If you want to know how to get a GED online, then you're out of luck. The only test that is available online is the GED Ready practice test. For the actual GED tests, you will need to take them at an official testing center in your area.
Is the GED Test Hard?
That depends on how well you have prepared. The better you study for your GED tests, the easier they should be for you. Practice tests are available, and you can even find classes that will help you prepare. Plus, you don't have to take all of the tests at once. You can schedule separate testing days for them and leave plenty of time in between each one in order to ensure that you're comfortable with the subject matter.
So how hard is the GED test, really? Well, GED tests are meant to be challenging. And a lot people believe that the U.S. tests got more difficult in 2014 thanks to new standards and a new format. But, again, it all comes down to your preparation and practice. That's where you can make the difference between the tests being difficult for you or passing them with confidence. Put in a lot of effort ahead of time so that actually taking the tests becomes one of the easiest parts of the process.
How Long Does It Take to Get a GED?
For the entire process, the length of time varies for each person. Variables like how much you study in advance and how far apart you schedule your tests will impact the overall time that it takes. When it comes to the actual tests, each one is designed to be completed within a specific amount of time.
GED test lengths in the U.S. break down this way:5
Language arts—150 minutes
Math—115 minutes
Social studies—70 minutes
Science—90 minutes
In Canada, the test lengths are:5
Language arts (writing)—120 minutes
Math—90 minutes
Science—80 minutes
Social studies—70 minutes
Language arts (reading)—65 minutes
So how long does it take to get your GED? In the U.S., it takes almost 7.5 hours of total test-taking time plus however long you choose to study in advance. In Canada, it takes a little over seven hours of test-taking time in addition to your study time.
Plus, if you end up needing to retake any of the tests, then that will also increase the overall time that it takes. So it's possible to get the whole process completed in only a few weeks. But some people choose to spend as long as a year or more to prepare for the tests.
---
Move Your Goals Forward
Why wait any longer to pursue the high school diploma or GED credential that you need? Schools exist that can help adults like you put their lives back on track. Enter your current zip code into the school finder below to discover nearby programs right now!
---
---
1 United States Census Bureau, "Educational Attainment in the United States: 2018," website last visited on June 10, 2019.
2 Bureau of Labor Statistics, U.S. Department of Labor, "Unemployment rates and earnings by educational attainment," website last visited on June 10, 2019.
3 United States Census Bureau, U.S. Department of Commerce, website last visited on June 10, 2019.
4 National Center for Education Statistics, website last visited on June 10, 2019.
5 GED Testing Service, website last visited on June 10, 2019.