20 Of The Best Trade School Jobs: Highest Paying Trades That Are Growing Fast With Thousands of Openings
Last Updated May 26, 2023
Want to make over $20 or $25 an hour? Going to a trade school is a great way to learn in-demand skills for reliable, satisfying, high-paying jobs. You can get streamlined training for a trade that pays well in a sector like construction, repair and maintenance, health care, information technology, business, or the legal field. And the best trade school jobs are in fast-growing fields in which 5,000 or more positions could open up nationally each year.
Here's why it can pay to pursue trade school jobs: They often provide good incomes, a large number of opportunities, and enhanced career stability. Many of the highest paying trades in America can be entered after completing a short, skills-based program from a trade school (a broad term that can also mean a vocational school, community college, or technical institute).
Plus, the fastest-growing, most in-demand, and highest paying trade jobs are frequently some of the most satisfying. They often involve hands-on, mentally engaging tasks, leading to a real sense of pride, achievement, and confidence. By choosing a vocational school, you get the opportunity to gain more financial prosperity, job security, and day-to-day enjoyment.
Simply put, you don't need to spend four years in higher education to become a skilled worker with good opportunities. As you'll learn from the trade school jobs list below, you can achieve vocational success with a shorter, more career-oriented education.
---
20 of the Best Trade School Jobs for High Pay and Openings
We're defining a trade as an occupation that requires a particular set of mid- to high-level skills. A trade school job is any vocation that meets that definition, and you can train for at a vocational college or technical institute.
The careers below are ranked from highest to lowest median income, and they all meet the following criteria*:
Trade school programs are available for them.
They pay more than $20 per hour (on a median basis).
They are expected to have at least 5,000 yearly job openings across the country, on average, from 2021 to 2031.
1. Software Developer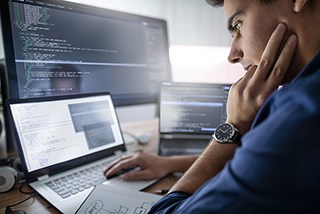 Software development is one of America's highest paying trade school jobs. Software developers oversee the creation and improvement of computer applications, mobile apps, or operating systems. The software development process involves evaluating users' needs, designing flow charts that show how various software components fit together, directing computer programming specialists, presiding over quality assurance and documentation, and more.
You need to be a strong computer programmer with a college degree in an area of study like software engineering or computer science. It's possible to get started with an associate degree from a trade or technical school. Many people enter this field with a bachelor's degree (something that some vocational colleges offer).
Besides learning about various programming languages and software development principles, your course of study will likely include general education classes in subjects like math, English, communication, and physics. Due to its high-tech nature, this field lends itself well to online education, which means you can find many programs that allow you to study from home.
Yearly openings: 143,400
Earnings: $121K ($58.05 per hour)
2. Computer Systems Analyst
Professionals in this field help organizations make the best use of their existing computer systems, create plans for upgrading those systems, or devise strategies for implementing new computer hardware and software. Many computer systems analysts have specialized expertise in a particular type of information system related to the specific industry they work in (e.g., finance, health care, or engineering).
A post-secondary education related to information technology (IT) can provide good preparation for this career. Many employers look for people with computer programming, data modeling, critical thinking skills, and expertise in configuring computer software and hardware. Combining that kind of training with an education in business or the liberal arts can also be useful for pursuing systems analyst jobs.
Yearly openings: 44,500
Earnings: $99K ($47.73 per hour)
3. Construction Management Specialist
A construction manager's role involves planning, overseeing, and coordinating activities related to specific building projects. In addition to cost estimating, budgeting, and scheduling, tasks can include hiring subcontractors, communicating with clients, interpreting contracts, ensuring compliance with local building code regulations, and more.
As a particular type of project manager, a construction manager may oversee all kinds of building projects or focus on one specific area, such as commercial, residential, industrial, or public infrastructure construction. A professional in this field can also work as a general contractor, which is typically self-employed and only deals with the construction phase of a project instead of overseeing all stages from concept to completion.
You don't necessarily need a university degree, but many employers prefer at least an associate or bachelor's degree from a college or trade school. Relevant work experience is also preferred, especially from skilled jobs that require wearing a hard hat on active construction sites. Construction management training often covers structural design, cost estimating, contracts, building codes, safety standards, building materials and procedures, and similar subjects.
Yearly openings: 41,500
Earnings: $99K ($47.55 per hour)
4. Database Administrator
A typical job description for this high-tech career includes managing and implementing changes to computerized information systems that store, organize, and provide authorized users with appropriate access to data. Also known as DBAs, database administrators help ensure that those systems remain secure and efficient to prevent information loss and maintain their ease of use.
A relevant bachelor's degree, such as in computer science, tends to be the preferred education. Many technical and vocational schools offer DBA programs covering areas like Structured Query Language (SQL), information security, database design, and computer networking.
Yearly openings: 7,200
Earnings: $97K ($46.50 per hour)
5. Dental Hygienist
Dental hygiene is one of the highest paid trade jobs in the health care sector. Job duties typically include cleaning the teeth of dental patients, educating patients about good oral hygiene, and looking for signs of problems that a dentist may need to address. Whereas a dental assistant provides chair-side help to a dentist for corrective dental procedures, a dental hygienist provides preventive dental care, performing most of his or her work independently.
To gain licensure in this field, you generally need to complete a state-approved educational program at the associate-degree level. Maintaining your license will require periodic completion of specific continuing education classes. Dental hygiene programs typically cover a wide range of subjects, including human anatomy, periodontics (i.e., gum disease), sealants, and the use of standard dental tools and devices. Some programs also provide training in taking dental x-rays.
Yearly openings: 16,300
Earnings: $78K ($37.41 per hour)
6. Registered Nurse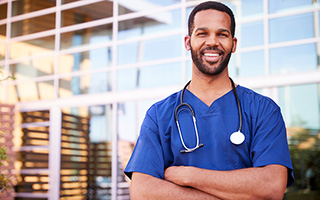 Registered nurses (RNs) are found in all kinds of health care settings, not just hospitals or long-term care facilities. In addition to assessing patients' conditions, coordinating their care, and administering tests and treatments, RNs play an essential role in patient education and support.
Licensure is required in all states. To become an RN, you need to complete a state-approved nursing program and pass a national exam. You also may need to pass a background check. The most common degrees to pursue are an Associate of Science in Nursing (ASN), Associate Degree in Nursing (ADN), or Bachelor of Science in Nursing (BSN). With a bachelor's degree, you can go to graduate school to pursue additional education for a leadership role or a career in advanced practice registered nursing.
Many of today's nurses are part of the Baby Boomer generation. As more and more of them reach retirement age, positions will keep opening up for younger RNs.
Yearly openings: 203,200
Earnings: $78K ($37.31 per hour)
7. Web Developer
Web development is all about creating functional, user-friendly websites using the most appropriate programming and markup languages as well as graphics, multimedia, and database tools. Some professionals specialize in working on the front end of websites, which involves designing how they look and how users interact with them. Other developers work on the back end, which involves doing more of the coding and underlying technical framework.
Many jobs in this field require at least an associate degree in web development or web design. Courses are often structured to help students learn HTML, CSS, JavaScript, SQL, graphic design principles, and other tools and aspects of the field. You may get to practice what you learn by creating a variety of responsive websites that work well and look good on desktop computers and laptops as well as handheld mobile devices like tablets and smartphones.
Yearly openings: 11,000
Earnings: $77K ($37.03 per hour)
8. Computer Network Support Specialist
People who work in this area of information technology focus on helping organizations maintain their Internet connectivity as well as local and wide area networks (LANs and WANs). Their jobs frequently involve testing network performance, troubleshooting problems, assisting end-users, and responding to potential network security breaches.
Although it's possible to enter this career with a post-secondary certificate or diploma, many employers look for people with an associate or bachelor's degree related to this field. Many computer network support specialists also hold voluntary certifications from CompTIA, Microsoft, Cisco, or others.
Yearly openings: 16,100
Earnings: $63K ($30.17 per hour)
9. Human Resources Specialist
This type of business professional helps organizations with various staffing-related matters like recruitment, screening, job placement, employee relations, compensation and benefits, professional development, and workplace policy enforcement. Some human resources specialists are involved in all or most of those aspects, especially if they work for a small business. Others specialize in one or a few specific areas, particularly if they work for a large organization.
Many positions require a relevant bachelor's degree, but some entry-level jobs may be open to people with associate degrees or other human resources training. Besides learning about core business fundamentals, human resources programs often cover subjects like writing and communication, office management, human relations, payroll administration, and psychology.
Yearly openings: 81,900
Earnings: $62K ($29.95 per hour)
10. Respiratory Therapist
Professionals in this area of health care evaluate and provide therapeutic treatments for patients with medical conditions that make it difficult to breathe. Respiratory therapists often measure patients' lung capacity, administer medications and chest physical therapy, connect patients to ventilators and monitoring equipment, or provide life-supporting care for those suffering from medical emergencies that impact the respiratory system.
You generally need at least an associate degree in respiratory therapy to qualify for state licensing and national certification, which also typically require passing an exam. Respiratory therapy training often includes coursework in math, anatomy, physiology, pharmacology, and other science-related subjects. Students also learn about testing and assessing patients, carrying out therapeutic procedures, and performing other clinical skills.
Yearly openings: 9,400
Earnings: $62K ($29.73 per hour)
11. Occupational Therapy Assistant
Occupational therapy assistants help people improve their ability to lead normal day-to-day lives despite limitations caused by illness, injury, or disability. They provide therapeutic treatments to patients, as directed by an occupational therapist. Those treatments can include stretches or various exercises and activities that help patients improve their coordination, independence, or ability to use assistive equipment.
Earning state licensure generally requires graduating from an approved vocational training program that awards an associate degree in this field, followed by passing a national exam. In addition to classroom instruction, programs typically include real-world externships that last for several weeks.
Yearly openings: 8,700
Earnings: $62K ($29.68 per hour)
12. Radiologic Tech
A radiologic technologist uses x-ray or computed tomography (CT) equipment to obtain diagnostic images of patients' internal body structures. Some people in this vocation specialize in medical imaging of breast tissue (aka mammography) or other areas. Regardless of the specialty, using this type of health technology requires following strict safety protocols to protect patients and technologists from excessive radiation.
To become licensed in radiologic technology, you generally must earn an approved associate degree in radiologic or x-ray technology and pass a certifying exam. Programs typically provide classroom instruction in all the relevant subjects as well as hands-on clinical training for learning how to safely and effectively use the necessary medical equipment.
Yearly openings: 13,800
Earnings: $61K ($29.50 per hour)
13. Physical Therapist Assistant
A physical therapist assistant (PTA) carries out treatments directed by a physical therapist that help people manage pain and regain or improve their strength and range of motion after an injury, surgery, or other physical impairment. Those treatments can involve using stretching and massage techniques, assisting with targeted physical exercises, or employing special physical therapy devices or equipment.
Most PTAs work in private practice settings, but some work in hospitals, long-term care facilities, or other health care environments. An associate degree from an accredited PTA program is required to gain state licensure. You also need to pass a national exam and, in some states, a background check. You'll study anatomy, physiology, the mechanics of body movements, and similar subjects. And you'll practice what you learn through supervised training in a clinical setting.
Yearly openings: 17,900
Earnings: $61K ($29.42 per hour)
14. Electrician
Electricians focus on wiring buildings for electrical power, lighting, or communications systems; they also maintain or repair those systems. They are highly skilled tradespeople who follow regulations and safety standards outlined in the National Electrical Code.
Many electricians work exclusively on residential or commercial structures that utilize low-voltage systems. Some specialize in the electrical wiring of factories or electrical equipment maintenance in other industrial settings (such as a power plant). Specially trained lineworkers work on high-voltage transmission and distribution lines.
To become a licensed journeyman electrician in most states, you'll need to complete an apprenticeship through an electrical contractor, union, or other employer or program that provides paid on-the-job training. Apprenticeship openings tend to be competitive. That's why many students choose to attend a technical or trade school first.
A pre-apprenticeship electrician program can teach you the basics about electricity, safety procedures, regulations, blueprint reading, tool usage, and much more. With that knowledge, you're more likely to be seen as a good candidate for a paid apprenticeship.
Yearly openings: 79,900
Earnings: $60K ($28.87 per hour)
15. Industrial Machinery Mechanic
This type of skilled tradesperson specializes in fixing and maintaining machines used in industrial processes like advanced manufacturing or oil, gas, or chemical refining. Computerized industrial technology is often an integral part of the machinery on a production line. And a factory, industrial park, refinery, or similar work setting may have various kinds of powered mechanical systems and equipment that incorporate hydraulics, robotics, or other complex components.
To work in this trade, you need strong mechanical aptitude and usually, at minimum, a high school diploma. Getting some formal trade school training in industrial maintenance can make you a more appealing candidate to potential employers. Many programs even include some welding training, which can be a valuable skill in this line of work.
Yearly openings: 42,500
Earnings: $60K ($28.77 per hour)
16. Medical Laboratory Tech
Technicians and technologists in this field carry out laboratory tests on bodily fluid and tissue samples. They then report the results to doctors or other health care providers to give each patient a correct medical diagnosis or track the progression of an existing condition. Lab tests can help diagnose a wide range of medical problems, from cancer and heart disease to vitamin deficiencies and infectious diseases like hepatitis or COVID-19.
In some states, licensure is required to work as a medical lab tech. Earning a certificate or associate degree in medical laboratory technology is a common way to prepare for technician jobs. To become a technologist with more advanced responsibilities, you'll likely need a bachelor's degree.
Yearly openings: 25,600
Earnings: $58K ($27.79 per hour)
17. Paralegal or Legal Assistant
These professionals help attorneys with a wide range of tasks, such as legal research, documentation, filing, witness interviewing, client scheduling, correspondence, and trial preparation. Those tasks vary according to the types of lawyers they work with. Some paralegals and legal assistants work in the criminal justice system. Others work in areas of the legal system like corporate, family, personal injury, bankruptcy, or intellectual property law.
You may need at least a post-secondary certificate or associate degree related to legal studies to qualify for jobs in law firms, public agencies, or corporate legal departments. Some positions may require a bachelor's degree. Many vocational schools offer a variety of legal studies programs that include all the relevant coursework, including paralegal and legal assistant training.
Yearly openings: 45,800
Earnings: $56K ($27.03 per hour)
18. Computer User Support Specialist
A computer user support specialist helps solve various technical issues with computer hardware, software, or accessories. In many cases, these specialists provide remote customer service to end-users of a particular company's products, either online or over the phone. In other cases, they give in-house, in-person help for an organization or travel to the locations of multiple individual customers or clients.
You need more than just basic computer literacy for this career. Since customer satisfaction is generally the top priority, you also need strong communication and problem-solving skills. Many trade and technical schools offer certificate, diploma, and degree programs in IT, computer support, or similar areas that can prepare you for industry certifications and job opportunities in the field.
Yearly openings: 58,900
Earnings: $50K ($23.93 per hour)
19. Vocational or Practical Nurse
A licensed practical nurse (LPN), known as a licensed vocational nurse (LVN) in Texas and California, specializes in providing routine bedside and personal care to patients as directed by physicians or RNs. Specific job tasks can depend on the particular state and type of workplace. Long-term care facilities, hospitals, and home health care agencies are examples of typical employers.
State licensure typically requires completion of an approved LPN or LVN program that awards a post-secondary certificate or diploma. You also need to pass a national exam. In addition to classroom instruction, programs include clinical nursing training.
Yearly openings: 58,800
Earnings: $48K ($23.11 per hour)
20. Massage Therapist
Massage therapists manipulate muscles and soft tissue in the body using therapeutic techniques to provide relief. They work with clients with various conditions, from injuries to chronic pain, to help alleviate discomfort and promote healing.
To become a licensed massage therapist, you must complete an accredited massage program that meets rigorous criteria. These programs are designed to help students succeed and graduate with confidence in their skills and offer a thorough grounding in healthcare-related subjects, such as anatomy, physiology, kinesiology, and pathology. The curriculum is typically well-structured, and you can expect support at every step of the learning, certification, licensing, and the job search process.
Yearly openings: 25,600
Earnings: $47K ($22.55 per hour)
---
Honorable Mentions: 3 Additional High Paying Trades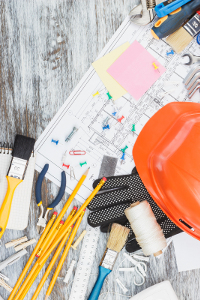 These skilled trades are also worth considering not only because they are high paying, with each trade offering median hourly wages of over $20, but also due to the expected annual job openings of over 40,000 for each.*
Plumber, Pipefitter, or Steamfitter
In these trades, people focus on installing, adjusting, or repairing pipes and related equipment used for liquid or gas distribution. Most plumbers work in residential or commercial settings. Pipefitters and steamfitters work more often in industrial environments like power plants or manufacturing facilities, but many also perform work in large commercial buildings.
A plumber mostly works on systems that carry water, natural gas, or sewage. A pipefitter typically works on systems that carry more hazardous liquids or gases, including acids or chemicals. A steamfitter focuses on systems that keep gases or liquids flowing at high pressures.
Apprenticeships are the most common training programs for these trades. However, many people complete fundamental coursework at a trade, vocational, or technical school before applying for apprentice positions. Many local and state governments require licensure, especially if you want to work as an independent contractor.
Yearly openings: 48,600
Earnings: $60K ($28.79 per hour)
HVAC Technician
In the HVAC trade, technicians specialize in repairing, installing, or carrying out preventive maintenance on systems for the heating, air conditioning, and ventilation of buildings. In addition, some HVAC techs, also known as HVACR techs, work on climate control systems for the commercial refrigeration of perishable goods.
HVAC training will typically teach you how to work with a wide variety of system components, including electrical wiring, motors, thermostats, blowers, burners, condensers, sheet metal, and more. Even the average furnace or air conditioner is becoming more sophisticated, requiring specialized skills to maintain and repair.
You can find HVAC trade schools nationwide that offer certificate, diploma, or associate degree programs in HVACR technology. Licensing requirements vary from state to state. But if you work with refrigerants, you'll need to gain Section 608 certification.
Yearly openings: 40,100
Earnings: $49K ($23.38 per hour)
Automotive Technician
Automotive technicians perform inspections, repairs, and maintenance on vehicles, whether small cars or large vehicles. Their tasks range from basic maintenance, such as routine vehicle service inspections, to complex mechanical or electrical repairs, including integrated diagnostics. Dealerships, independent repair shops, manufacturing facilities, and research and development centers all employ automotive technicians.
By earning certification through the National Institute for Automotive Service Excellence (ASE), automotive technicians can gain a competitive advantage in the workplace. Obtaining ASE certification recognizes a professional's skills and knowledge meet a widely accepted standard.
Yearly openings: 73,300
Earnings: $47K ($22.54 per hour)
---
Big Demand for Many of America's Highest Paid Trades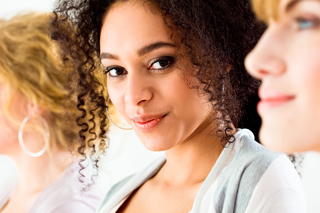 Over recent years, employer surveys have found that skilled trade jobs are among the hardest to fill. And in many regions throughout the U.S., a shortage of qualified tradespeople is becoming the new norm, especially as many older workers from the Baby Boomer generation continue to retire.
In fact, numbers from the Bureau of Labor Statistics Current Population Survey show that, in 2022, half of all American tradespeople in the repair, maintenance, and construction sectors were over the age of 42. In the utilities sector, the median age of tradespeople was 44.
As a result, many growing industries are actively recruiting the next generation of tradesmen and women. High-tech manufacturing, construction, and energy companies are just a few examples. Employers in the technology and health care sectors also need a growing number of qualified workers with skills often learned through a trade school education.
And you can probably imagine what would happen if America didn't have qualified people in the trades or other essential vocations. Everything that we rely on for our way of life would begin to crumble. From pipes and electricity to hospitals and medical labs to data servers and local computer networks, almost our entire modern infrastructure is built, maintained, and repaired by skilled workers. It's the type of work that, in many cases, cannot simply be outsourced overseas. It must be done locally.
That's why a lot of the highest paying trade school careers also have bright outlooks going forward. The market for people with these skills is expected to be very large for decades to come.
---
---
* Bureau of Labor Statistics, U.S. Department of Labor, Occupational Outlook Handbook, https://www.bls.gov/ooh/. Some careers listed may be part of a combined occupation profile (visited May 26, 2023).