Legal Assistant Training Schools and Colleges
Last Updated
Legal assistant training schools can help you become a valuable professional in a field that continues to grow.
Think about the great opportunity: Legal assistant programs offer streamlined ways to prepare for a career in law that comes with a lot of variety and chances to take on interesting responsibilities. As a legal assistant, you could play a key role in organizing all kinds of information and helping lawyers with many aspects of their work. In fact, today's legal assistants (sometimes called paralegals) often perform many tasks that used to be assigned to new lawyers. Plus, legal assistant school is much shorter and cheaper than law school. And after graduation, you can pursue good employment and even explore options for specialization.
So find a legal assistant program that can help move your ambitions forward. To begin, just enter your zip code into the following search tool!
Frequently Asked Questions About Legal Assistant Training and Careers
---
Legal Assistant Schools
Sponsored Listing
---
---
4 Frequently Asked Questions About Legal Assistant Training and Careers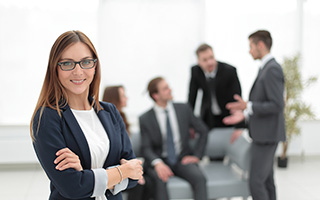 Want to be a professional in the world of law but don't want the cost and time commitments of becoming a lawyer? This field may be right for you. And with job openings for legal assistants expected to grow much faster than average, now is a great time to learn more about this worthwhile career.
1. What Training Is Needed to Be a Legal Assistant?
You can take a few different training routes if you want to become a legal assistant. They include:
An associate degree—Many legal assistant programs are just two years in length and lead to this type of degree.
A bachelor's degree—This kind of program is not as common as associate degree programs, but some employers prefer to hire legal assistants with four-year degrees.
A bachelor's degree in another subject, plus a certificate—If you already have a degree in something else, you may be able to take a certificate program to become a legal assistant.
In this field, professional certification is voluntary; it's not a requirement. However, certification is often good to have since it can help move your career forward. That's because some law firms and corporations will only hire certified legal assistants. Certification can also act as proof of your knowledge and commitment to the career, and it can lead to networking opportunities.
You can get certified through a few different organizations, depending on your state. In most states, certification is available through a legal assistant career association, not the state's bar association. Some national organizations also offer certification, such as the National Association of Legal Assistants (NALA) and the National Association for Legal Support Professionals (NALS). The requirements for becoming certified often include passing an exam and having a certain amount of legal assistance experience.
Once you've finished your training, expect to keep learning. You'll want to stay on top of new developments related to the law and your particular legal occupation.
2. What Do Legal Assistants Do in a Typical Day?
This is one of the coolest aspects of the field: There is no typical day for legal assistants. You'll enjoy a lot of variety in this career. Some of your tasks may include:
Gathering facts. This might involve calling witnesses or doing research by reading through laws or legal articles.
Helping lawyers with logistics for trials. For example, a legal assistant might help prepare physical evidence or gather statements to be used in court.
Preparing documents, including contracts, correspondence, and reports. This can be very detail-oriented work.
Organizing documents electronically or in physical filing systems.
You can also specialize in a particular area since there are many different types of law—from administrative law to criminal law to family law to trademark law, to name just a few examples. That's one reason why job tasks tend to vary from one law office to another.
Legal assistant duties also vary by the type of organization you work for. The Occupational Outlook Handbook (OOH) says that about 74 percent of legal assistants work in law offices, while 12 percent work in local, state, or federal government offices. Four percent work in places like insurance-related or financial businesses. In addition, legal assistants who work in small offices often have more diverse tasks than those who work in large offices. In larger offices, legal assistants sometimes get to focus on one area, such as contract administration.
No matter where you work as a legal assistant, you must be organized. Even a small error can lead to trouble in a law office. That's just one more reason to pursue focused training.
As a legal assistant, you should also be comfortable with technology, including databases. That's because "electronic discovery" is now an important part this career. Electronic discovery means working with digital data or information. It includes things like researching on the Web, searching databases, or organizing emails that can be used as evidence. It's all part of the modern legal assistant job description.
You should also like working with people. After all, you could find yourself interviewing witnesses or collecting statements. In fact, a legal assistant will often have more contact with a client than with the lawyer he or she assists.
It's also important to remember that legal assistants aren't allowed to do certain things. For instance, they can't represent a client in court, and they can't give legal advice. However, they play a key role in helping lawyers in almost all other aspects of legal work.
3. How Much Money Does a Legal Assistant Make?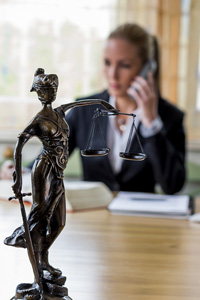 According to the OOH, median yearly pay for legal assistants was $56,230 in 2021.* That's more than the national median annual wage for all occupations, which was $45,760.
In the same way that lawyers' salaries vary, so do legal assistants' wages, depending on factors such as practice area, experience, and location. It is common for legal assistants to earn more in metropolitan cities (where living costs are higher) and certain states. For further insight, you can check out the 2023 Salary Guide From Robert Half to see how your location compares to others around you.
4. What Is the Job Outlook for Legal Assistants?
The OOH estimates that job opportunities for legal assistants are expected to grow in number by 14 percent from 2021 to 2031. That number is higher than the U.S. average of five percent. In contrast, employment of lawyers is expected to grow 10 percent. So, why are legal assistant jobs growing fastest than the rate of lawyers? Money is a big factor.
Law firms want to keep costs down. Since legal assistants make less money than lawyers, it makes sense to hire more legal assistants instead of more lawyers. As a result, legal assistants' duties are always expanding as they take on more tasks that used to belong to new lawyers. This trend creates plenty of interesting work for legal assistants with the right training.
---
Make Your Professional Aspirations Come True
Now is the perfect time to take meaningful steps toward an enriching career. Legal assistant training schools can help you achieve your goals. And it's easy to find a program in your area. Just put your zip code into the search tool below to get started!
---
* Bureau of Labor Statistics, U.S. Department of Labor, Occupational Outlook Handbook, https://www.bls.gov/ooh/ (visited August 17, 2023).