High Performance Automotive Schools
Last Updated
High performance automotive schools can help you get more out of your passion for fast cars.
With training, motorsports enthusiasts like you can start experiencing what it's like to build pro-level skills in a fun industry. In fact, at a car tuning and engine building school, you'll be taught more than just hands-on techniques. You'll get to begin understanding exactly why the advanced systems in tuner cars and racing vehicles work the way they do.
That's one of the greatest advantages of receiving high performance training. It can amplify your practical and conceptual knowledge of performance-oriented vehicle platforms. And it can give your career potential in this exciting trade a meaningful boost.
So take action toward satisfying your biggest goals! Look at the featured programs below. Or find one close to you by entering your zip code.
3 Powerful Outcomes That Can Result from High Performance Automotive Training
---
---
High Performance Schools
Sponsored Listing
---
3 Powerful Outcomes That Can Result from High Performance Automotive Training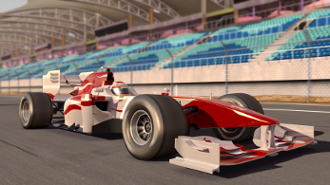 Fast vehicles have a very strong appeal. In America, especially, cars with high-powered engines and sleek looks are revered by hobbyists, race spectators, automotive professionals, and many other kinds of people—even those you might not expect. That's why having the ability to build or work on street rods, tuners, or race cars can be so beneficial.
Plus, the overall auto care industry is simply enormous. According to the Auto Care Association, 4.7 million people are directly employed in the manufacturing, retailing, and aftermarket installation of car parts and accessories. The Auto Care Association projects that by 2022, the motor vehicle aftermarket products and services industry will generate $448 billion in sales.
Here are some of the most promising potential outcomes associated with getting trained in high performance auto technology:
1. Skills That Match Your Real Passion
Specialists in this area of the automotive trade often get paid for abilities that they actually enjoy using. For example, just imagine the satisfaction you would feel each day from getting to use skills like:
Maximizing a car's torque or horsepower
Installing turbochargers and sports exhaust systems
Making powertrain modifications
Tuning suspensions and transmissions for higher performance
Adding custom air intakes
Calibrating computerized engine management technology
Designing new engine blocks
Machining custom parts
2. Very Appealing Career Opportunities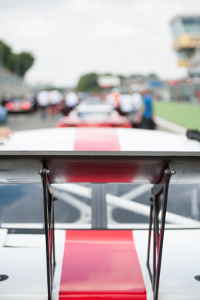 Some people decide to work on tuner cars or other high performance vehicles as a hobby. But many others are able to turn their skills into highly enjoyable full-time careers. That's because a need exists for qualified specialists in this field across a variety of areas.
For example, a lot of performance automotive shops employ engine builders, car tuning technicians, exhaust mechanics, and automotive machinists. And aftermarket auto parts companies also hire people with expert knowledge of this trade to help develop or sell high performance products.
Plus, don't forget about the thrilling motorsports industry. From drag racing to NASCAR to Formula 1, many race team technicians get to contribute their talents to some of the largest and most electrifying events in the world. And they sometimes get to travel overseas.
3. Pay Potential
It's possible to make very good money as a high performance auto mechanic, especially if you reach the level of a racing or motorsports technician. For instance, data from the Occupational Employment and Wage Statistics program shows that, in 2021, the median pay for auto mechanics in the spectator sports industry was $28.73 per hour (about $59,758 yearly).* And the top earners made over $46.64 per hour (more than $97,010 a year).
---
Getting Started
Finding targeted training offered by high performance automotive schools is the best way to get your start in this exciting field! Enter your zip code in the search box below to find a program near you.
---
---
* Unless otherwise noted, salary information is based on May 2021 data from the Occupational Employment and Wage Statistics (OEWS) program.