Business Administration Schools
Last Updated
Business administration schools offer powerful programs aimed at helping future leaders like you attain the skills to succeed in nearly any industry.
Imagine having the ability to help manage all or part of an organization in a way that enables it to grow or achieve other important goals. It's a path that frequently provides the opportunity to prosper from your talents while doing satisfying work.
Simply put, business administration training gives you the chance to start building a rock-solid foundation for a thriving professional career. And it's easy to find convenient programs. Perform a quick search for options right now by entering your current zip code!
3 Undeniable Benefits of a Business Administration School Education
---
---
Business Administration Schools
Sponsored Listings
---
---
3 Undeniable Benefits of a Business Administration School Education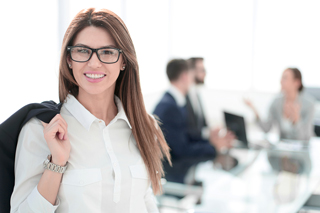 Earning a degree in business administration or management can have a lot of advantages. It offers a widely respected way to gain abilities that are highly valued in today's economy. And the courses of study tend to be fun and fascinating. But three of the biggest advantages of getting this type of education include:
1. Versatility and Career Variety
Almost all companies and non-profit organizations face the same basic challenge. They want to remain viable in an increasingly competitive and noisy marketplace. But to do that, they need professionals who are good at making smart decisions, organizing people, managing resources, and directing activities toward strategic goals.
So it isn't surprising that employers often seek to hire graduates of business administration programs. After all, such training usually covers a full range of the most important aspects of any organization's operations. For example, you might study everything from accounting and finance to project management to sales and marketing to human resources and operational logistics.
That's why this kind of degree can be so versatile. It's a sign that you're likely capable of working in a variety of useful capacities. As a result, your job search can be quite broad. And you'll probably have the flexibility to pursue an assortment of different roles throughout your career.
Plus, some programs also give you the chance to learn how to apply your business knowledge to particular industries, including some of the fastest-growing ones. For instance, many people with this educational background go into areas like healthcare administration, property management, or information technology management.
2. Terrific Pay and Employment Potential
Starting wages for people with business administration degrees are often very good. In fact, a National Association of Colleges and Employers (NACE) survey of American employers projected that the average starting salary for college graduates from the Class of 2017 would be:
Plus, another NACE study found that 82 percent of business administration majors from the Class of 2015 had found full-time employment within six months after their graduation.
And when you look at the typical wages for business people with experience in specific roles, the picture becomes even more compelling. Just consider the median salaries in the U.S. for the following occupations, which are often held by people who've completed business administration training (all data from the Occupational Employment and Wage Statistics program):*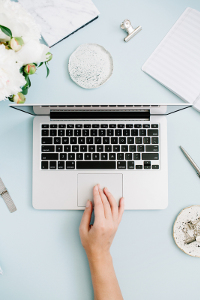 Marketing manager: $135,030
Financial manager: $131,710
Compensation and benefits manager: $127,530
Sales manager: $127,490
Human resources manager: $126,230
Administrative services manager: $100,170
Budget analyst: $79,940
Accountant: $77,250
Market research analyst: $63,920
Loan officer: $63,380
Public relations specialist: $62,800
3. Career Advancement
The expertise you can acquire in a business administration program is known to play a valuable role in helping professionals rise up the career ladder. So it's an education that often continues to pay off long after you graduate.
But attaining this kind of degree can also be an excellent way to expand your potential within a career that you've already established. For example, many experienced professionals—from almost every industry—have discovered that pursuing this path enabled them to get to the management or executive level.
And you don't have to give up your current job in order to get this education. Many online business administration programs exist to help adults who already have busy schedules and need the extra freedom and flexibility.
---
How to Go Forward
Start by getting a better idea of the options available to you. Quickly find business administration schools with campuses in your area—or those offering online programs—by putting your zip code into the following search tool.
---
---
* Unless otherwise noted, salary information is based on May 2021 data from the Occupational Employment and Wage Statistics (OEWS) program.