Keiser University
17 Locations in Florida + Online
Last Updated
Keiser University: Hold on to your schooling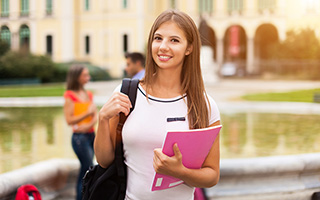 You go to school to learn and apply new knowledge to a future career. So wouldn't it be nice if you could remember the stuff you study? What if you could go to school and retain—even use—the information you invest so much of your precious time trying to learn?
Since 1977, Keiser University has been a magnet for students in Florida seeking a hands-on learning experience that allows them to focus in a way that course overload never will.
One course at a time: The curriculum is offered course-by-course. This allows you to concentrate on just one topic at a time. Each course is four weeks in length. Plus, there are class starts for all programs every month, so there is never a long wait for admission.
Flexibility: You have the freedom to choose the program area, education level, and campus location that suit you best. And you have the choice of day, evening, or online class formats.
Military friendly benefits: Keiser University is approved for veterans training and offers scholarships to qualified active-duty personnel, retirees, and dependents. Plus, Keiser University is an SOC member and Yellow Ribbon program participant.
Retain more of what you learn—one course at a time. Get started today!
---
Keiser University's Online Division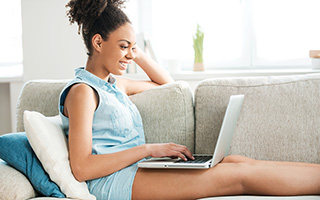 Keiser University's online programs offer you a convenient and flexible way to earn a degree or certificate that can prepare you for a professional career. Just like the on-campus programs, the online programs keep up with technical and workplace trends so you can graduate with the skills the market demands.
With online learning, the classroom is brought to your kitchen, living room, or even local coffee shop—you choose to learn wherever and whenever it suits you best. Even better, admissions staff, counselors, and faculty are readily available to help you whenever you need it.
As with the campus-based programs, you will only take one class at a time, so you can focus on one subject and acquire solid knowledge in that area. Focusing on one class at a time also helps you balance your education with the rest of your busy lifestyle.
When you choose Keiser University, you are signing up for an education that can help you prepare to flourish in an in-demand professional field. Your future is only going to get brighter from here!
---
Keiser University's Degree & Certificate Programs
---
Health Care Programs
Pursue a practical health care education directly related to an in-demand area like patient care, diagnostics, health services, or nutrition.
Keiser University's health care programs can give you a base of general knowledge and specialized skills within your chosen field. The emphasis on industry-relevant equipment and technologies provides employer-valued experience. Plus, many programs include externship or clinical opportunities to give you real-world practice.
Learn the full benefits offered by Keiser University's health care programs today!
Keiser University's Health Care Programs:
Associate Degrees
Diagnostic Medical Sonography
Health Services Administration
Histotechnology
Medical Administrative Billing and Coding
Medical Assisting
Medical Assisting Science
Medical Laboratory Technician
Nuclear Medicine Technology
Nursing
Occupational Therapy Assistant
Physical Therapist Assistant
Radiation Therapy
Radiologic Technology
Respiratory Therapy
Surgical Technology
Bachelor's Degrees
Dietetics and Nutrition
Health Information Management
Health Services Administration
Imaging Sciences
Medical Laboratory Science
Nursing BSN (Accelerated)
Nursing BSN (FastTrack)
Nursing BSN (RN to BSN)
Nursing BSN (Traditional)
Master's Degrees
Clinical Mental Health Counseling
Occupational Therapy - Bridge Program
---
Legal & Criminal Justice Programs
Receive the training you need to get hired in the vitally important legal or criminal justice fields.
Keiser University's supportive and experienced instructors will guide you through a well-planned curriculum featuring important classroom training and practical learning opportunities. Nail down a fascinating career with help from programs related to crime scene technology, homeland security, paralegal services, forensic investigations, and other intriguing sectors.
Learn why Keiser University's legal and criminal justice programs are a great way to start making public safety and justice your priority!
Keiser University's Legal & Criminal Justice Programs:
Associate Degrees
Crime Scene Technology
Criminal Justice
Homeland Security
Paralegal Studies
Bachelor's Degrees
Criminal Justice
Forensic Investigations

Investigations Concentration
Science Concentration

Homeland Security
Law Enforcement Operations
Legal Studies
Master's Degrees
Criminal Justice
Homeland Security
---
Business Programs
Get the well-rounded business education that makes you attractive to today's employers.
Keiser University offers business programs in areas that you can get excited about, from accounting to management to integrated marketing communications. Through carefully designed curricula, these programs can allow you to master business fundamentals and hone specialized skills in your area of interest. Choose from certificate and degree options.
Find out what a business program at Keiser University can do for your career future!
Keiser University's Business Programs:
Certificate
Automotive Dealership Fundamentals
Associate Degrees
Accounting
Business Administration
Hospitality
Bachelor's Degrees
Accounting
Business Administration:

Esports Management
Finance
Hospitality Management
Human Resources Management
International Business
Management
Marketing
Transportation and Logistics

Financial Crime Investigation
Integrated Marketing Communications - Public Relations
Public Administration
Sport Management
Master's Degrees
Accountancy
Business Administration:

Accounting
Health Services Administration
Information Security Management
International Business
Leadership
Management
Marketing
Technology Management

Management
Organizational Leadership
---
Computer & Technology Programs
Become a tech professional with the industry-current knowledge and experience valued by employers. The computer and technology program options at Keiser University include choices in exciting areas like cyber forensics, IT management, network systems, information security, and software engineering.
Keiser University provides practical training in the use of current IT equipment, software, and hardware. Some programs even include preparation for industry certification exams and opportunities for real-world experience through projects with community organizations.
Keiser University's Computer & Technology Programs:
Associate Degree
Bachelor's Degrees
Applied Engineering
Computer Information Systems
Cyber Forensics/Information Security
Digital Forensics and Incident Response
Information Technology Management
Management Information Systems
Network Systems and Data Communications
Software Engineering
Master's Degrees
Information Security
Information Technology Leadership
---
Culinary Programs
Share your passion for food with like-minded peers and instructors while preparing for a bright future in the culinary field.
The culinary programs at Keiser University can help you build your skills—from cooking basics all the way up to advanced techniques—in an onsite kitchen that reflects the exciting state of the industry. You can graduate with an associate degree as well as with the practical abilities needed to impress potential employers.
Learn how the culinary programs at Keiser University can turn up the heat on your career prospects!
Keiser University's Culinary Programs:
Associate Degrees
Baking and Pastry Arts
Culinary Arts
---
Design Programs
Get the design education that can help you secure employment. At Keiser University, you will find programs that involve using computer technology as a blank canvas for your creativity.
Keiser University's design programs focus on fields like design and multimedia and video game design. You will work with the same software applications and technologies found in today's design industry and strengthen the fundamental business skills employers look for.
Discover how Keiser University's design programs can let you acquire a valuable mix of creative ability, technical skill, and business knowledge!
Keiser University's Design Programs:
Associate Degrees
Graphic Arts and Design
Video Game Design
Bachelor's Degree
Animation and Game Design
---
Psychology Programs
Start concentrating on the future you want. Whether you would like to gain an introduction to psychology, prepare for graduate studies, or learn how to become an asset in the business sector through industrial and organizational psychology, Keiser University offers multiple degree options to choose from.
Let Keiser University feed your fascination with the human psyche by choosing a psychology program today!
Keiser University's Psychology Programs:
Bachelor's Degree
Master's Degrees
Industrial and Organizational Psychology
Psychology
---
Science Programs
Get a degree that complements your interest in science. Keiser University is home to a compelling selection of programs in fascinating areas like health science and biomedical science.
Find out how one of Keiser University's science program options can help you get the preparation to meet your unique career goals!
Keiser University's Science Programs:
Associate Degree
Bachelor's Degrees
Biomedical Sciences
Biomedical Sciences - Pre-Physician Assistant
Health Science
---
Teaching & Education Programs
You have already committed to your career in education. Now it is time to hone and enhance your skills with Keiser University's master's level programs. A graduate-level education from Keiser could help you achieve your career goals by building on your professional and academic foundation with programs designed to help you succeed.
Not only can you get the practical abilities needed to lead a classroom, but you can also work on important interpersonal areas like critical thinking, ethics, communication, and more. Get fully informed about the many positive aspects of enrolling in a Keiser University teaching and education program today!
Keiser University's Teaching & Education Programs
Graduate Certificate
Career College Administration
Master's Degrees
Education:

Allied Health Teaching and Leadership
Business Administration
Career College Administration
Leadership
Online Teaching and Learning
Teaching and Learning
Education Specialist Degree
Instructional Design and Technology
---
Keiser University's Locations
Clearwater
16120 US Highway 19 N
Clearwater
FL
33764
Daytona Beach
1800 Business Park Blvd
Daytona Beach
FL
32114
Fort Lauderdale
1500 NW 49th St
Fort Lauderdale
FL
33309
Fort Myers
9100 Forum Corporate Pkwy
Fort Myers
FL
33905
Jacksonville
6430 Southpoint Pkwy
Jacksonville
FL
32216
Lakeland
2400 Interstate Dr
Lakeland
FL
33805
Melbourne
900 S Babcock St
Melbourne
FL
32901
Miami
2101 NW 117th Ave
Miami
FL
33172
Naples
3909 Tamiami Trail E
Naples
FL
34112
New Port Richey
6014 US Highway 19 Ste 250
New Port Richey
FL
34652
Orlando
5600 Lake Underhill Rd
Orlando
FL
32807
Pembroke Pines
1640 SW 145th Ave
Pembroke Pines
FL
33027
Port St. Lucie
9400 SW Discovery Way
Port St. Lucie
FL
34986
Sarasota
6151 Lake Osprey Dr
Sarasota
FL
34240
Tallahassee
1700 Halstead Blvd Ste 2
Tallahassee
FL
32309
Tampa
5002 W Waters Ave
Tampa
FL
33634
West Palm Beach
2085 Vista Pkwy
West Palm Beach
FL
33411
*Online

---
More about Keiser University
A Career-First Curriculum
The program curricula at Keiser University place practical career preparation first. This helps ensure that the future success of your chosen career is the main priority.
Small Class Sizes
The small classes allow for increased interaction between faculty and students. At Keiser University, students come first.
Personalized Financial Planning
The financial aid associates at Keiser University are committed to personally guiding students through the financial aid process. This includes explaining potential options you could be eligible for, assisting with paperwork, and answering any questions you may have.
Graduate Employment Assistance
Upon graduation, Keiser University's Student Services Department will assist you with your job search process.
---