Florida Skilled Trade Schools
By Publisher
| Last Updated
Many hands-on careers are reliable and satisfying, offering the ability to see the direct results of your work. Skilled trade schools in Florida can help you become ready for those kinds of opportunities. In less than two years, you can learn in-demand skills that often lead to good pay.
---
---
Florida Skilled Trades Schools
Sponsored Listings
---
---
Education & Training
Floridians can choose from multiple paths into the skilled trades. Plus, you don't need to spend very long in the classroom. You can start earning money in a reliable vocation in much less time than it takes for many other kinds of careers.
What You Need to Learn**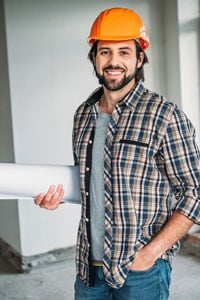 The specific knowledge and hands-on abilities you need to gain vary from trade to trade. Depending on what kind of tradesperson you want to become, you may be required to learn skills like the following examples. (This is not a complete list.)
Reading technical blueprints and schematics
Using trade-specific math and physics
Communicating effectively
Following safety procedures
Adhering to government regulations
Identifying and solving technical or mechanical problems
Operating special tools, equipment, or machinery
Building, inspecting, installing, fixing, testing, or replacing:

Structures
Parts
Systems
Wiring
Motors
Equipment
Training Options
Florida residents who pursue careers in the skilled trades generally get their formal training through one or both of these options:
Trade school programs: Attending a vocational college can be a convenient way to learn the skills necessary to get started in your chosen occupation. Most programs take less than two years to complete. And some only take a few months.** You can earn a certificate, diploma, or associate degree while getting both classroom instruction and hands-on training with real tools and equipment.
Apprenticeships: This path involves finding an employer who will agree to sponsor your training. You'll get paid while you learn practical skills on the job. And your employer will generally pay for your classroom instruction. Apprenticeships can last up to five years or as little as one year, depending on the trade and your previous training.** (Attending a trade school beforehand can sometimes make it easier to get hired by an employer-sponsor, and it can shorten your overall time as an apprentice.) You can look for apprenticeship opportunities through ApprenticeshipUSA.
Most Common Length of School**
(range in months)
Commercial diving

Automotive technology

Electrical technology

Welding

HVAC technology
---
---
Licensing & Certification
In Florida, statewide licensing is only available for skilled tradespeople who want to become contractors (i.e., business owners). It's offered through the Department of Business and Professional Regulation (DBPR). You can get a general contractor license or one related to your specialty, such as HVAC, plumbing, electrical, building, or solar.
You'll need at least a few years of work experience in your particular trade. You also may need to:
Pass a state exam
Share personal and business credit reports
Have workers' compensation and general liability insurance
Pass a criminal record check
Meet continuing education requirements
Getting a license through DBPR makes you a certified contractor and allows you to work throughout the state. You can also become a registered contractor through your city or county, but that type of license only allows you to work in that particular jurisdiction.
For skilled tradespeople who are not contractors, licensing requirements vary from one city or county to another. For example, Miami-Dade County offers licensing for electricians, plumbers, and HVAC technicians. And the City of Jacksonville licenses tradespeople by awarding certificates of competency at various levels, including (from highest to lowest):
Contractor
Master
Journeyman
Serviceman
Installer
Among other licensing requirements at the city or county level, you generally need to have a minimum amount of trade-related work experience and/or the equivalent amount of education. Passing an exam is also frequently necessary.
Certification
Some trades require certification at the federal level. For instance, you'll need Federal Aviation Administration certification in order to work as an aircraft mechanic. And if you want to work with refrigerants as an HVAC tech, you'll need Section 608 certification from the Environmental Protection Agency.
In other skilled trades, you may not have to meet any licensing requirements. But voluntary certifications are still often available if you want potential employers to feel confident that you have industry-recognized skills. For example, many auto mechanics pursue certification from the National Institute for Automotive Service Excellence (ASE).
FAQs About Florida Skilled Trades Training
What skilled trades can I learn at a Florida vocational school?
A large variety of programs are offered throughout the state. Whether you want a career that lets you work indoors, outdoors, or even underwater, you can find a training option that suits you. Some of the skilled trade occupations that Floridians go to school for include: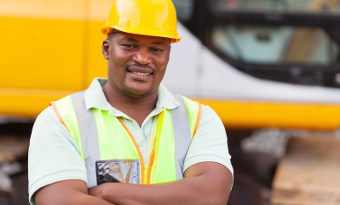 Which skilled trades offer the most employment opportunities in Florida after you graduate?
According to DEO, tens of thousands of openings could be created in many skilled trades that you can go to school for. Between 2019 and 2027, the ones with the highest numbers of total job openings are expected to include:
Commercial truck drivers: 89,255
Carpenters: 63,043
Auto mechanics: 46,007
Electricians: 43,984
HVAC/R technicians: 34,857
Do I need a high school diploma in order to learn a skilled trade in Florida?
Not necessarily. A GED can also qualify you for admission to a trade school. You may even be able to enroll in a vocational college if you don't have a GED or high school diploma. In that case, you'll probably be asked to take an exam that tests your readiness for a post-secondary education. Depending on the results, you may need to take some basic math or English classes before starting a skilled trade program.
For apprenticeships, most employer-sponsors prefer to hire people who have at least a high school diploma or GED. But it's always worth contacting any potential employer or school to learn about their exact requirements.
---
Career Information
Many skilled tradespeople in Florida benefit from good wages and high demand for their abilities. The potential opportunities are extremely varied and expected to keep growing.
Florida Skilled Trades Snapshot
Career Outlook*
9.8% job growth from 2019-2027
Median Salary*
(Average Median)
Job Openings*
Yearly Average
Length of Training
Most Common Length
Work Settings
Sources
U.S. Bureau of Labor Statistics
Florida Department of Economic Opportunity
Florida Department of Business and Professional Regulation
Earnings
According to the U.S. Bureau of Labor Statistics (BLS), Floridians who work in installation, repair, and maintenance vocations earn median pay of $40,500 a year. Those with the highest wages make more than $70,590.
People with occupations in construction or extraction have median earnings of $38,380 a year. The top-end earners make $62,960 or more.
Aircraft mechanics

Power line workers

Marine mechanics

Commercial divers

Electricians

HVAC technicians

Welders

Automotive technicians

Motorcycle technicians
Source: Bureau of Labor Statistics
Job Openings & Outlook
From 2019 to 2027, the number of jobs related to installation, maintenance and repair is expected to grow 8.7 percent in Florida. Construction and extraction jobs are projected to grow 10.8 percent. So across those two groups, the average growth is 9.8 percent. That's based on projections from the Florida Department of Economic Opportunity (DEO).
On average, those categories are also projected to account for a total of 105,832 yearly job openings over the eight-year period. About 11,418 of those yearly openings are expected to be for brand new positions. The remaining openings will be created from people retiring or transferring to other occupations.
---
Hands-On Training Helps Many Floridians Improve Their Lives
Skilled trade schools in Florida provide numerous ways to gain vocational abilities that are frequently in demand throughout this state and the entire nation.
Featured Florida Programs
---
* Salary, employment growth, and job opening numbers are based on BLS and DEO estimates for installation, maintenance, and repair occupations as well as construction and extraction occupations.
** What you need to learn and length of training information is based on a combination of information from the Occupational Outlook Handbook, the U.S. Department of Education, and a wide sampling of relevant programs from about 30 individual school websites. They are a mix of public, private non-profit, and private for-profit institutions.