Social Work Schools
Last Updated
Social work schools near you offer a convenient way to train for a career that lets you make a positive difference in the lives of people facing significant challenges.
Are you passionate about human rights and social justice? Would you like to help people overcome obstacles and regain a sense of control over their lives? Training in social work allows you to build a fulfilling career that involves providing assistance to children, families, seniors, or entire communities. Through the programs offered by social worker schools, you can learn to support people who are dealing with a wide range of challenges, from unemployment and abuse to homelessness and addiction.
So start building a more reliable career right now. Check out the social work colleges and universities below or put your zip code into the search tool to find a program close to you!
Benefits of a Career in Social Work
---
---
Social Work Schools
Sponsored Listings
Brecksville, Ohio
Maumee, Ohio
Office Addiction Counseling and Social Advocacy - Online
---
3 Benefits of a Career in Social Work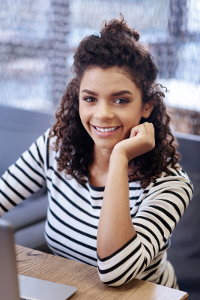 Having a career in the field of social work can be deeply fulfilling. After all, the primary task of any social worker is to help people cope with hardships and struggles. If you aspire to improve people's lives and do some good in the world, you'd be wise to consider a career in social work. And with the extraordinary diversity of the field, it shouldn't be difficult to find a niche that appeals to you.
Check out three of the major benefits of a social work career:
1. Meaningful and satisfying work
Social work attracts those who are driven by a desire to better the lives of the most vulnerable members of society. As a social worker, you get to help people cope with and overcome challenges. For example, you could counsel a patient who has been diagnosed with a terminal illness, help someone struggling with addiction to connect with support groups, or intervene to protect a child from abuse or neglect. According to The Guardian crime rates, health statistics, school attendance, and employment rates tend to improve in communities where social workers are active.
In short, social workers can have a positive impact on the lives of people in need and help ease human suffering. Moreover, this kind of work, along with careers in psychology, counseling, and other human services, offers fantastic personal rewards—you get to touch people's lives genuinely.
2. Plenty of training options
There are a number of ways to get a social worker education. The route you take depends on the type of work you want to do. The field is incredibly varied; you can specialize in children and families, mental health, criminal justice, gerontology, and many other areas. It's important to narrow your focus so that you can look for the best social work programs that align with your particular interests.
You can get a social work degree at either the bachelor's or master's levels. In a Bachelor of Social Work (BSW) program, you'll learn about human behavior, ethics, and social policy development. You'll also be required to complete a period of supervised work experience through fieldwork or an internship.
BSW programs are designed to give you a solid foundation for entry-level roles in counseling, case management, and administration. They can also be excellent preparation for graduate studies.
Social work graduate programs lead to a Master of Social Work (MSW) degree. You'll need an MSW if you want to provide clinical services or advance to higher-level positions in the field. In a master's program, most of your courses will relate to the specialty you choose. Your training will also include a practicum or internship.
It's important to note that, although most MSW students have a BSW, you can be accepted into a master's program with a bachelor's degree in a related area such as psychology. If you do have a BSW, you can complete the master's program more quickly.
Schools with good social work programs can be found all across the country. The Council on Social Work Education maintains a list of accredited social work schools; online programs are also included.
Keep in mind that you don't necessarily have to pursue a degree in social work in order to help disadvantaged people. You can also pursue training in human services (also called community services), which might be faster and allow you to begin your career sooner.
3. Growing demand
No matter what facet of social work you choose to focus on, you're likely to find abundant job opportunities. Data from the Occupational Outlook Handbook indicates that employment in this field is expected to grow much faster than average between 2020 and 2030. Tens of thousands of jobs are expected to become available over that 10-year time frame. Check out the projected rates of job growth and the number of new job openings for each of the following occupations:
Mental health and substance abuse social workers: 15 percent / 18,500 new jobs
Healthcare social workers: 13 percent / 24,400 new jobs
Child, family, and school social workers: 13 percent / 42,200 new jobs
Social and human services assistants: 6 percent / 4,100 new jobs
---
Start Shaping a Better Future
Take the first step toward a rewarding career as a social worker. Degree programs that can get you started are widely available. Perhaps you're wondering, "How can I find social work schools near me?" That's easy. Simply enter your zip code into the school finder at the top of the page to get a list of convenient options in your area!
---