Sustainable Business
Last Updated
Sustainable business is one of the most important and satisfying fields that a person can enter.
You have the chance to help create a better world by applying green business principles in a career that is as rewarding as it is meaningful. Few professional paths offer this much potential to contribute toward positive changes that are good for people, the planet, and the bottom lines of businesses and other organizations.
There has never been a more urgent need to make our local, national, and global economies more socially and environmentally responsible. It's a truly unprecedented opportunity.
Some business schools offer sustainable and environmental business programs that teach students to develop and manage strategies to protect people and minimize ecological harm while maximizing profits.
---
---
3 Major Reasons to Enter the Field of Sustainable Business or Environmental Law
This field is all about transforming our future for the better. Sustainable business can help ensure we and future generations can continue to thrive without destroying our environment or depleting our natural resources. Since growing the economy is a major goal of every nation, businesses must learn how to earn profits in a way that doesn't compromise our future capacity to thrive.
The typical sustainable business definition includes three main components collectively known as the triple bottom line: people, planet, and profits. Sustainable businesses focus on reducing their negative social and environmental impacts while still boosting or maintaining their financial opportunities. It's an approach to doing business that is often called corporate responsibility.
A growing number of companies are making decisions based on sustainability and the desire to protect workers, communities, and ecological systems. You'll also find environmental lawyers and activists dedicated to holding non-sustainable organizations accountable for their actions and preventing further environmental destruction.
As the sustainability movement grows, organizations will need professionals who truly understand the power and necessity of the triple bottom line. Here's why you should become one of them:
1. Satisfaction From Taking On the Biggest Challenge of Our Time
The planet needs your caring spirit. Without the wide implementation of sustainability strategies, our world might become uninhabitable. Human-caused climate change, ecological destruction, and social inequalities threaten to unravel civilization unless we take quick and sustained action, especially in how we conduct business.
Since today's corporations are extremely influential and have major social and environmental impacts, they must be among the main drivers of change. But they require knowledgeable sustainability professionals to help them transition away from outdated practices. They need expert guidance to show them why sustainable practices are good for business and help them implement new approaches and ways to monitor their effectiveness.
So imagine having that kind of ability. Sustainable and environmental business jobs are often highly satisfying because of their positive impact. They enable people like you to help organizations reap benefits such as:
Lower energy costs
Increased worker productivity and satisfaction
Safer, healthier workplaces
New revenue streams
Lower maintenance costs
Lower legal costs
Fewer business disruptions
Increased market share
Enhanced reputations
Higher customer or client loyalty and trust
Better ability to attract and retain talent
Higher long-term profitability
According to a report prepared for the TEEB for Business Coalition, social and environmental impacts cost the global economy about $4.7 trillion per year. But most of those costs are not priced or accounted for as part of traditional business practices. If most profitable companies had to account for their greenhouse gas emissions, water use, land use, pollution, waste, and social harm, very few would still have positive balance sheets.
In contrast, taking ownership of those external factors (and working to improve them) has resulted in higher long-term success. In fact, one research study by the National Bureau of Economic Research demonstrated that, over an 18-year period, high-sustainability companies did substantially better than low-sustainability companies in terms of stock-market performance and other traditional measures of success.
Focusing only on profits is an old, destructive approach that cannot continue. The new bottom line must expand to include consideration of impacts on people and the environment. By helping organizations become sustainable, you can take pride in knowing that you are contributing to a world with:
Enough natural resources for all future generations
Healthier communities
Better quality of life for everyone, not just for a few
Thriving, more diverse ecosystems
Fewer threats from extreme weather, flooding, and droughts
2. Multiple Ways to Contribute and Earn a Good Income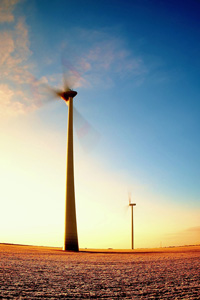 Sustainable business jobs can be found throughout the private and public sectors. They exist in organizations that are just getting started with sustainable initiatives and those that already have well-established strategies. In addition, a growing number of consulting-based sustainability companies offer guidance to other organizations that want to become environmentally and socially responsible. So it's possible to find both in-house positions as well as opportunities with consulting firms.
Most people who become professionals in this field attain a college education covering traditional business concepts. But they also get specialized instruction in environmental management, renewable energy, sustainable economics, workplace ethics, and environmental law.
Since sustainable business professionals tend to have such a wide breadth of knowledge, they can often contribute in several different ways. Some of the most common job duties of people in the fields of sustainability management and consulting include:
Researching and analyzing social and ecological impacts
Planning and developing detailed sustainability strategies
Coordinating or overseeing the implementation of sustainability strategies
Managing environmental obligations
Identifying ways to internalize social and environmental costs
Evaluating options for making supply chains more sustainable
Engaging with executives, workers, communities, and investors
Persuading key stakeholders to support sustainability initiatives
Measuring and reporting the impacts of environmental initiatives
Tracking and managing energy use and carbon emissions
From one sustainable business environment to the next, you might encounter professionals with a variety of job titles. Currently, no real standards exist for people in this field, even though they frequently have the same job responsibilities.
On the legal side, some professionals help ensure that organizations stay compliant with various local, state, and federal environmental regulations and laws. Many of them advise their clients or employers on those environmental obligations. And some work as advocates for the protection of ecological systems and natural resources by helping prosecute or initiate lawsuits against individuals or organizations that have committed criminal environmental infractions.
3. Growth in Support and Potential
Even though it's a relatively new field, sustainable business is quickly evolving and attracting professionals and organizations to the cause of a more socially and environmentally friendly economy. In fact, the American Sustainable Business Council (ASBC) now represents more than 250,000 businesses across the U.S.
Corporate responsibility is also becoming more evident in the way many companies obtain their electricity. Globally, corporations purchased a record 31.1 gigawatts of clean energy in 2021 through power purchase agreements. America was responsible for more than two-thirds of the purchasing, which included companies such as Amazon, Microsoft, and Target. And the Chambers for Innovation and Clean Energy (CICE) proves that companies in every state want to join the green energy revolution.
Plus, other sustainable business networks continue to be created in many U.S. cities and on the campuses of some American universities. Many sustainable and environmental businesses are even achieving certification from Green America, which is a respected non-profit organization that works to create positive change.
In addition, many sustainability companies are succeeding at helping corporations develop new strategies and become more responsible. For example, they include major sustainability consulting firms such as:
AccountAbility
BSR (Business for Social Responsibility)
Context
Corporate Citizenship
Futerra
Salterbaxter
SustainAbility
---