---
---
Respiratory Therapist Schools: FAQs and Answers

What is respiratory therapy?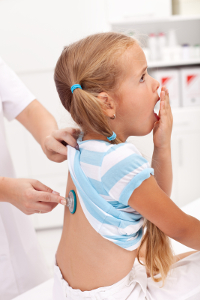 This fascinating area of the health field involves the evaluation, care, and treatment of patients with respiratory and cardiopulmonary disorders, from premature infants with underdeveloped lungs to seniors suffering from chronic asthma. It can also involve the emergency care of patients requiring treatment for strokes, heart attacks, shock, and more.
What is the average salary?
Occupational Outlook Handbook statistics (from May 2017) show that the median annual wage was $59,710. However, average salaries can vary, depending on factors such as geographical location, experience, and area of employment.
What prerequisites do I need for schooling?
The majority of schools will only require that you have earned a high school diploma, or hold a GED (the credential earned from passing the General Education Development tests). However, it is a good idea to inquire about any specific prerequisites that exist at the schools you plan to apply to.
What can I learn in a program?
You can gain a strong knowledge of respiratory and cardiopulmonary diseases and conditions, including asthma, emphysema, lung cancer, and more. You will also learn to evaluate, diagnose, and treat patients dealing with respiratory-related issues, whether chronic, temporary, or in emergency situations. Additionally, you can learn to work with different types of equipment used to perform tests, make diagnoses, administer treatments, and more.
What kinds of programs are available?
The majority of schools offer either associate or bachelor's degree programs, which typically include hands-on application, as well as theoretical and general education courses. However, some schools may also offer diploma or certificate programs, which are usually shorter-term and more career-oriented.
How long does it take to get to graduation?
Degree programs can take up to four years to complete, while diploma and certificate programs are usually two years, or less.
What career options are available?
Career opportunities can exist in hospitals, nursing homes, home health services, sleep labs, research facilities, and more.
Do I need to become certified to work in this field?
In order to work in most states, you will need to successfully take a certification examination administered by a national board. Some employers may also require that you hold CPR certification.
---