Sterile Processing Technician Training Schools
Last Updated
Sterile processing technician schools can teach you to carry out a number of the most critical safety tasks in the health care sector. Infections and illnesses can spread quickly, making the process of sterilization incredibly important.
By training in this field, you can learn vital infection control techniques to keep hospitals and other medical facilities, as well as surgical instruments, safe and free from the spread of diseases. Sterile processing training will also provide you with a background in microbiology.
In addition, training often includes a clinical practicum in order to help you get networking opportunities and actual experience in the field. Many schools even feature preparation for the exams that can lead to being industry-certified.
So make your career ambitions come to life! These schools want to help you earn the qualifications to work in a hospital, clinic, or other type of medical center. And if you've got a question about the field that you need answered immediately, check out the article below, which covers some of the most common topics and frequently asked questions.
---
Sterile Processing Technician Schools
Sponsored Listings
Grand Rapids, Michigan
Madison Heights, Michigan
Roseville, Michigan
Woodhaven, Michigan
Sterile Processing Technician
---
---
Sterile Processing Technician Career and Education Overview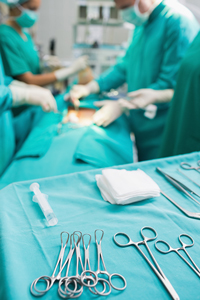 Many healthcare workers are considered essential, but few are as fundamentally important as sterile processing technicians. Without them, hospitals would not be able to function. Patients would not receive necessary surgeries. And many more people would lose their lives from preventable infection or untreated medical conditions. Their work impacts nearly every department within modern hospitals and surgical centers. You'd be hard-pressed to discover workers who make more of a critical difference at such a basic level.
You're already thinking about joining this crucial field—now you just need to know a bit more about it. Here are some of the most common topics and frequently asked questions regarding sterile processing, and the detailed information you need. And, once you're ready to find a school, this site is the perfect place to get started.
A sterile processing technician is someone who cleans and sterilizes used surgical instruments and other medical supplies so that they can be safely redistributed and reused on additional patients. This work is usually centralized in a special department of the medical facility.
Job titles in this occupation can also include variations such as:
Central processing technician (CPT)
Central sterile processing technician
Sterile processing and distribution technician (SPD tech or CPD tech)
Central service technician (CST)
Central sterile supply technician (CSS tech)
Surgical processing technician
A typical hospital uses (and reuses) tens of thousands of medical instruments every month. Although some supplies are disposable, many are not. The reusable supplies come with their own special instructions for proper cleaning and maintenance.
Sterile processing is the act of carrying out a specific set of procedures in order to decontaminate and sterilize used medical instruments so that they can be placed back into appropriate sets and safely reused on new patients.
Technicians primarily work for one of two types of employers:
Hospitals (where most sterile processing techs work)
Outpatient surgical centers
The most common work environment is a department located in an out-of-the-way area of a medical facility. The department is usually called something like sterile processing and distribution (SPD), central service, central processing, or central supply.
Typical Job Duties
Sterile processing technicians have various responsibilities, depending on which area of a central service department they are tasked to work in. But, since they often rotate through different areas, most share some common duties (even though they might not perform all of them on the same day):
Decontamination
Decontaminating used surgical instruments and other medical devices
Operating and maintaining special decontamination equipment like automatic washers
Inspecting decontaminated items to make sure they are clean
Assembly
Organizing clean items and packaging them into appropriate instrument trays and sets
Sterilization and Storage
Sterilizing assembled trays of instruments
Precisely operating and monitoring special sterilization equipment like autoclaves
Keeping detailed records of items that have been cleaned, sterilized, and stored
Inspection and Maintenance
Keeping detailed records of equipment maintenance
Inspecting and testing sterilizing equipment to ensure its effectiveness
Reporting malfunctioning equipment
Removing waste matter from equipment
Distribution
Stocking crash carts
Organizing sterilized medical supplies
Ensuring that sterile supplies don't become outdated
Delivering sterile supplies where they are needed and picking up dirty ones
Essential Skills for the Job
Using a variety of special tools such as barcode readers, steam autoclaves, and chemical and gas sterilizers
Properly utilizing personal protective equipment (PPE) like gowns, face shields, and rubber gloves
Using computer software for database and supply chain management
Staying on top of the changing technologies and regulations that are relevant to the job
Following precise instructions and adhere to rigid standards
Sterile Processing Technician Salary
A sterile processing technician salary depends greatly on geographic location and level of experience. The U.S. Bureau of Labor Statistics groups sterile processing technicians in with other "medical equipment preparers."
Based on national estimates from the Bureau of Labor Statistics for May 2021, the median annual wage for medical equipment preparers was $38,220.* This means that half earned more than that amount, and half earned less. The typical sterile processing tech salary likely falls close to this median.
Generally speaking, starting pay for sterile processing technicians tends to be around $14 per hour and can go as high as about $29 per hour with experience.* Of course, this all depends on your employer and work location.
Most full-time sterile processing techs also receive full benefits like paid vacation and health insurance.
How to Become a Sterile Processing Technician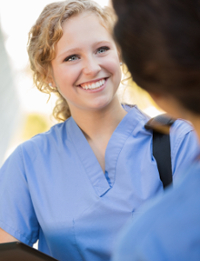 Find Out Whether You'll Need Certification
Many of the job openings in competitive regions will require proof that you are certified as one of the following:
Certified Registered Central Service Technician (CRCST)
Certified Sterile Processing and Distribution Technician (CSPDT)
CSPDT certification is offered through the Certification Board for Sterile Processing and Distribution (CBSPD).
CRCST certification is offered through the International Association of Healthcare Central Service Materiel Management (IAHCSMM).


To obtain either sterile processing technician certification, you must pass a written exam.
Choose a school to learn what you need to know.
The first step in preparing for certification is to enroll in a sterile processing program at a school of your choice. Depending on where you choose to attend, you could take part in an externship at a medical facility. This can provide you with good networking opportunities. Plus, hospitals often like to hire new techs that they've already worked with.
Do Sterile Processing Technicians Need to Be Certified?
In terms of government regulations, certification is currently required in Connecticut, New Jersey, New York, and Tennessee.
In all other states, certification is strictly voluntary. But that doesn't mean it isn't a good idea to obtain. Many hospitals and surgical centers prefer to hire certified sterile processing techs. Plus, some employers will increase your pay if you are certified.
The two main certifying organizations are the IAHCSMM and the CBSPD. Both require you to pass an exam. Once certified, you must accrue continuing education points in order to renew your certification at regular intervals.
How Long Does it Take to Become a Sterile Processing Technician
Sterile processing technician programs at post-secondary schools tend to last nine months or less.
In-house training at hospitals generally takes from three to nine months regardless of prior experience, due to the unique layouts and policies of individual facilities.
What You Will Learn
When looking at sterile processing course options, you may find that programs can vary significantly in their curricula from school to school. In general, though, you are likely to have courses that cover the following subjects:
Medical Fundamentals
Medical terminology
Anatomy and physiology
Microbiology
Infection control
Sterile Processing Basics
Identifying surgical instruments
Decontamination tools and processes
Disinfection
Low- and high-temperature sterilization methods
Point-of-use processing
Assembling surgical instrument trays
Inventory management
Safety protocols
Tracking systems
Quality assurance
Regulations and standards
Advancement Opportunities
Sterile processing is an entry-level healthcare position. As such, there is the opportunity to grow into more advanced positions by obtaining additional formal training and relevant credentials.
Within central service departments, technicians who have the right credentials sometimes advance into supervisory positions such as lead tech or department manager.
Beyond the central service department, some technicians go on to train for careers as surgical technologists. Sterile processing provides an excellent gateway to surgical technology because of the routine handling of all the many different types of surgical instruments.
Job Outlook
With the growing healthcare needs of the aging population, sterile processing technician jobs demand should remain high. According to the Occupational Outlook Handbook, employment in this field may grow by six percent from 2021 to 2031.*
Benefits of Working as a Sterile Processing Technician
A sense of great purpose—It can be very fulfilling to know that your work is so meaningful.
Plenty of work to keep you stimulated—If you enjoy a steady routine, then boredom is unlikely. Most hospitals always have more than enough work to keep their central service departments busy.
Shift flexibility—The sterile processing departments of most hospitals are active 24 hours a day, seven days a week. With experience and seniority come opportunities to choose the shifts that best fit your preferred schedule.
---
---
* Unless otherwise noted, salary information is based on May 2021 data from the Occupational Employment and Wage Statistics (OEWS) program. Job growth estimates are from the Bureau of Labor Statistics and are for the 2021 to 2031 period.