Legal Studies Schools & Colleges
Last Updated
Training at a legal school can enable you to set new opportunities in motion for your future.
Think about it: You can attain highly valued skills that are relevant for jobs in which you get to play a role in promoting a fair and civil society. That means your legal studies education could lead to a career with honor, purpose, and stability. In fact, many legal schools offer career-focused programs in worthwhile areas like legal assisting, law enforcement, criminal investigations, and more.
So get started on a truly fascinating path. Discover a legal studies school that aligns with your goals right now by performing a quick search with your zip code!
3 Valuable Benefits of Pursuing Legal Studies or a Similar Path
---
---
---
---
Legal Studies Schools
Sponsored Listings
---
---
3 Valuable Benefits of Pursuing Legal Studies or a Similar Path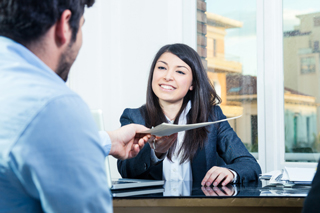 America's legal system is a critical piece of the foundation that supports our freedoms and way of life. It often plays a major role in bringing about social change. And it is the guardian of justice and our most cherished rights. That's why having a career in this field can be so meaningful and rewarding.
But the type of education that many legal and criminal justice schools provide can also lead to a host of other benefits. Here are three of the most practical advantages associated with choosing this path:
1. A Helpful Diversity of Fulfilling Career Possibilities
Today, many kinds of professionals need a good understanding of how the U.S. legal system works. And having that knowledge, along with some practical legal skills, can be a big selling point to potential employers across a wide range of sectors. As a result, it can generate a lot of flexibility for you when assessing your career options.
But even within the various legal sectors themselves, you'll find a lot of occupational variety. Whether you make the choice to help other people clear up their legal problems or contribute to keeping your community safe, multiple options exist. And they often provide a sense of pride, achievement, and purpose for those who choose them.
For example, aside from roles like lawyers and judges, consider these popular vocational areas:
Legal assisting and support: Includes paralegals, legal assistants, and legal office administration specialists who help lawyers and clients draft documents, conduct important research, maintain records, and prepare for meetings and court proceedings
Court reporting: Involves attending and accurately transcribing legal proceedings such as hearings, depositions, and trials
Mediation and arbitration: Involves helping people resolve their conflicts through alternative dispute resolution processes that don't involve court trials or litigation
Criminal investigations: Includes forensic crime scene investigators, forensic pathologists, and digital forensic analysts who help collect and examine physical or electronic evidence using special procedures and technology
Law enforcement: Involves duties like protecting property, keeping people safe, maintaining order, and investigating illegal activity as a police officer, security guard, correctional officer, emergency response manager, or similar professional
Private investigation: Involves working for private clients or employers to uncover and gather information and useful evidence related to anything from personal transgressions to legal or financial fraud by conducting surveillance and using other investigative methods
Homeland security: Includes professionals like border patrol officers, federal law enforcement agents, transportation security officers, intelligence analysts, cyber-security specialists, and many others
Corrections management: Involves overseeing people who are incarcerated for breaking the law while ensuring that they are treated ethically and within their rights and also have the support to pursue their goals for rehabilitation
2. Career Stability and Opportunity Growth
The effective administration of law and justice is essential to maintaining a free and fair society. Plus, our communities have no shortage of issues that must be dealt with through our legal and law enforcement institutions. Such issues are simply ongoing aspects of society that require educated and well-trained professionals to help address. Year over year, the demand continues to be stable, if not growing. Just take a look at these facts: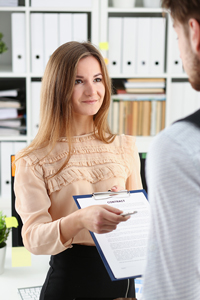 According to the Occupational Outlook Handbook, one of the stronger job outlooks in this sector belongs to paralegals and legal assistants, which are expected to experience employment gains of 12 percent between 2018 and 2028. Other growing occupations include private investigators with projected job increases of eight percent, arbitrators and mediators also with eight percent estimated job growth, and court reporters with anticipated growth of seven percent over the same period.
3. Good Earning Potential
Legal training helps a lot of people build careers that generate good yearly incomes. For example, check out the pay of the following occupations. (The salaries are from the Occupational Employment Statistics Program. The first amount represents the average annual pay in 2018, and the second amount represents what the highest earners made that year in the U.S.):
Paralegals and legal assistants: $54,500 / over $82,050
Court reporters: $62,390 / over $104,460
Mediators and arbitrators: $72,760 / over $124,480
Private investigators: $56,810 / over $89,200
Police officers: $65,400 / over $101,620
Probation officers: $58,790 / over $94,770
---
Discover Where to Go Next
Take an easy action right now that can help you figure out which direction to go in. Use your zip code to search for a nearby legal school where your future can begin taking shape!