Cybersecurity Certifications and Degree Programs
Last Updated
Become the kind of behind-the-scenes hero that keeps the digital world safe with cybersecurity certifications and training programs. You can focus on the area you're most interested in, whether you're looking for a quick certification to bolster your existing qualifications or you want to earn a cybersecurity degree for a more advanced position.
You can learn how to get into cybersecurity to make a positive difference for others and yourself. Anti-cybercrime professions tend to offer high wages, plentiful opportunities, exciting work, and a much higher than average employment outlook for the field. The following schools offer cybersecurity certifications, diplomas, and degree programs across the country. Browse through what's available, and find the programs offered near you by doing a quick search based on your zip code.
---
Schools Offering Cybersecurity Training
Sponsored Listings
DeLand
Kissimmee
Lakeland
Orlando
Pembroke Pines
South Miami
Tampa
Information Technology with Emphasis in Cybersecurity
Computer Information Technology - Cyber Security
Information Systems Management - Cyber Security
Lexington, Kentucky
Louisville, Kentucky
Cybersecurity
Cybersecurity Professional
Network Support Administration and Security
System Support & Administration - Security
Computer Science - Information Security
Criminal Justice - Cybercrime
Cybersecurity:

Data Analytics Fundamentals
Project Management Fundamentals

Information Technologies - Cybersecurity
Cybersecurity
Information Systems and Cyber Security
Information Systems and Cyber Security - Homeland Security
Charlotte
Greensboro
Raleigh
Charleston
Columbia
Greenville
Manassas (Northern VA)
Newport News
Richmond
Virginia Beach
Cyber and Information Security Technology
Daytona Beach
Fort Myers
Jacksonville
New Port Richey
Pembroke Pines
Sarasota
Tampa
West Palm Beach
Online
Cybersecurity
Digital Forensics and Incident Response
Cybersecurity
Information Technology with an Emphasis in Cybersecurity
---
---
This article contains affiliate links. We are compensated with a small commission, at no extra cost to you, for sales made through the links.
---
Why Cybersecurity Professionals Are Essential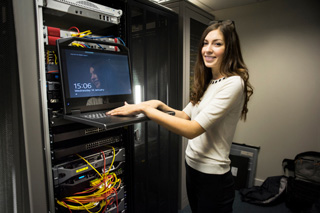 With changing and growing threats to today's information technology (IT) and network systems, new professionals are needed to help combat cyberattacks, prevent data breaches, and protect sensitive data. And training options are diverse; aspiring pros can choose to focus on security as it relates to networks, applications, data, operations, disaster recovery, and end-user education.
According to a recent report, the number of private records exposed through data breaches in the first half of 2019 was about five billion. That number jumped to 28 billion in 2020. And while the first half of 2021 showed a decrease at 19 billion records lost, that number is still troublingly high compared to pre-pandemic years.
Plus, when it comes to the types of data stolen, 2021 showed a big jump from previous years in birth dates, names, social security numbers, and financial information. And health care is at the top of the most affected economic sectors. These data types can be highly destructive in the wrong hands, so intelligent, dedicated cybersecurity analysts and similar professionals are crucial.
Making Sense of Cybersecurity: Categories and Career Roles
With how tech-driven today's world is, and with even more services moving to online and digital platforms, cybersecurity is more important than ever. And scammers, hackers, and others online who are up to no good are continuously developing newer and more devious ways of illegally accessing and altering private information. From hacking into top-level government and military organizations to stealing random individuals' passwords, credit card details, social security numbers (and many more), the threats span a huge range from international security to personal security.
There is an urgent demand for a variety of professionals who know how to prevent, mitigate, and investigate the many different types of criminal activity occurring in the realm of information technology. To put it in overly simple terms, for every "evil cyber genius," we need a "cyber hero" on our side who is more competent. These "cyber hero" roles can be broken down into the following categories, as outlined by the National Initiative for Cybersecurity Education (NICE) Cybersecurity Workforce Framework:
Categories for the Cybersecurity Workforce Framework (NICE Framework)
Analyze:

Evaluating cybersecurity information for its usefulness to intelligence agencies
Specialties:

All-source analysis
Exploitation analysis
Language analysis
Targets
Threat analysis

Collect and Operate:

Utilizing classical denial and deception techniques to get an insider understanding of how and why adversaries attack
Specialties:

Collection operations
Cyber operational planning
Cyber operations

Investigate:

Piecing together IT and network-related crimes and cybersecurity events by collecting digital evidence
Specialties:

Cyber investigation
Digital forensics

Operate and Maintain:

Ensuring the effective performance and security of IT systems through maintenance, support, and administrative services
Specialties:

Customer service and tech support
Data administration
Knowledge management
Network services
Systems administration
Systems analysis

Oversee and Govern:

Leading, directing, managing, advocating, and developing an organization's cybersecurity strategy
Specialties:

Cybersecurity management
Executive cyber leadership
Legal advice and advocacy
Program/project management and acquisition
Strategic planning and policy
Training, education, and awareness

Protect and Defend:

Overseeing internal IT and network systems by identification, analysis, and mitigation of active threats
Specialties:

Cyberdefense analysis
Cyberdefense infrastructure support
Incident response
Vulnerability assessment and management

Securely Provision:

Ensuring secure IT system and network development through conceptualizing, designing, procuring, and building them
Specialties:

Risk management
Software development
Systems architecture
Systems development
Systems requirements planning
Technology research and development (R&D)
Test and evaluation
Top Career Roles in Cybersecurity
Entry level:

Cybersecurity specialist
Cybercrime analyst
Incident & intrusion analyst
IT auditor

Mid-level:

Cybersecurity analyst
Cybersecurity consultant
Penetration & vulnerability tester

Advanced level:

Cybersecurity manager
Cybersecurity engineer
Cybersecurity architect
Generally, jobs in this field will adhere to the "CIA Triad," a model for information security named for its main components: confidentiality, integrity, and availability.
Top Skills Required for Cybersecurity Careers
According to the NICE Framework and Cyberseek's guide to cybersecurity certifications, these are the top skills required for the careers listed above:
Information security/assurance
Security operations
Cryptography
Risk assessment and management
Threat analysis
Authentication
Network security
NIST cybersecurity framework
Internal auditing
Types of Cybersecurity Threats
The reasoning behind cyber threats varies a lot. For example, financial gain is a significant motivator, as well as accessing corporate data like proprietary information. Others are seeking to disrupt or get revenge. And some are part of a larger scene of cyber warfare. The people and organizations that are responsible can be referred to as "cyber threat actors," which can be broken down into the following categories:
Nation/State:

Government-sponsored groups gaining illegal access to the networks and data of other countries' governments
Motivations include military espionage, using and dispersing disinformation to bolster the public opinion
Notable example: alleged Russian cyberattacks intended to manipulate Americans' political views and voting choices

Cyber Criminals

Organized crime gangs that steal and extort data and money for their own gain
Motivations revolve around stealing money, assets, and data to sell on the black market
Notable example: Ransomware Evil (REvil) gang activity that revolves around stealing private files and then extorting the victim to ensure they are never seen

Terrorist Groups

Groups and individuals who use fear to steal from people and disrupt normal activities and services
Motivations are often geo-political and/or financial
Notable example: Russian government hacking to control and shut down critical Ukrainian resources and infrastructure throughout the war beginning in 2022

Hacktivists

Groups and individuals who use hacking for social and political activism
Motivations often revolve around exposing or drawing attention to perceived unethical or unjust actions or circumstances
Notable example: the group "Anonymous" which has been responsible for several high-profile exposés including recent involvement with the Russo-Ukrainian War, where hackers have temporarily taken down key Russian websites and disrupted TV programming to show uncensored news on events in Ukraine

Script Kiddies (aka kiddies, skiddies, or skids)

Individuals with less experience and skills who use existing software to hack or mount a cyber attack
Motivations are often malicious or mischievous and related to seeking notoriety and excitement or creating a disturbance
Notable example: the ILOVEYOU (aka Love Bug or Love Letter for You) computer worm that infected millions of PCs operating Windows, starting with its initial email disbursement in May of 2000
The most common attack methods include:
Malware
Phishing
SMiShing
Man-in-the-middle (MitM)
Distributed denial of service (DDoS)
SQL injection
Cryptojacking
Zero-day exploit
Insider threat
Watering hole
Password cracking
Domain name system (DNS) tunneling
Drive-by
Credential-based attacks
Credential stuffing
Brute-force attack
3 Great Reasons to Become a Cybersecurity Specialist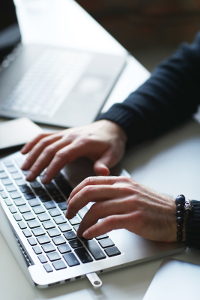 High-profile breaches of information security increasingly dominate news headlines. Every sector of the economy has been impacted. But many of the most prominent computer and network attacks have taken place against healthcare, retail, education, government, and financial organizations. And the privacy of individuals is under continuous threat due to everything from mobile app malware to sophisticated social media scams.
But you can become one of the professional defenders of our information. In roles like ethical hacker, network security specialist, or digital forensic investigator, you can help protect vulnerable computer systems and data from malicious cybercriminals. Depending on your specific role, you might get to be involved in actions such as:
Developing effective IT security strategies
Monitoring networks for intrusion attempts
Investigating and reporting data breaches
Simulating cyberattacks to detect potential system vulnerabilities
Installing network firewalls and data-encryption software
Recovering IT systems and data after cyberattacks
Researching the latest computer security technologies, deterrents, and countermeasures
Of course, those actions represent only some of the responsibilities that you might get to carry out. One of the most appealing things about the field of cybersecurity is that you never quite know what's around the next corner. So your role might evolve in surprising, yet enjoyable ways as new security threats emerge and innovative solutions are created to thwart them.
With those things in mind, check out three of the best reasons for becoming a certified computer and network security professional:
1. Extensive and Growing Demand for IT Security Specialists
Criminal hackers continue to find new ways to wreak havoc on information networks and steal critical and private data. Each year brings additional threats to organizations and individuals, whether from cyber espionage, digital extortion, phishing, or other kinds of electronic attacks. And the Internet of Things (IoT) keeps growing, exposing us to the possibility of new types of cyber threats that target the Web-connected smart devices in our homes, offices, cars, and wearable items. According to a 2021 study on the cost of cybercrime by Accenture:
According to survey respondents, digital security breaches increased by 31 percent from 2020 to 2021.
82 percent of respondents say that their IT security budgets increased in the last year, accounting for as much as 15 percent of all IT spending.
There was a 160 percent increase in ransomware events in 2020. Remediation after an attack is 30 times more costly than preventing an attack, so keeping attackers out is crucially important.
These facts paint only a fraction of the picture. That's why, according to the Occupational Outlook Handbook, it's projected that, from 2021 to 2031, the employment of information security analysts could rise by 35 percent in America.* That equates to about 56,500 new jobs. This field is also known for offering a growing number of rewarding jobs for autistic people. So being a computer security specialist can mean having outstanding career security.
2. The Potential to Earn a Six-Figure Salary
Because of the growing demand for robust computer and network security and its critical importance, professionals in this field frequently earn excellent salaries. The average white hat hacker's salary is close to six figures. And many ethical hackers find jobs that pay 100K or more per year.
For example, according to the Occupational Employment and Wage Statistics program, the median information security analyst salary in the US was $102,600 in 2021.* However, many industries pay significantly more. The top ten percent of earners in this occupation made more than $165,920.
3. A Large Variety of Good Training and Computer Security Certification Options
Many different pathways exist when it comes to attaining employer-valued credentials in this field. Even so, one of the most popular options at the college level is to earn a career-focused cybersecurity degree or diploma.
You can choose between multiple program possibilities depending on how quickly you'd like to enter the job market or how in-depth you want your training to be. For example, a diploma program typically takes about a year. An associate degree program takes about 18 months to two years, and a bachelor's degree program typically takes about four years. And if you need to spend a bit more or less time on your education, many vocational and technical cybersecurity schools offer fast-track programs and programs you can complete at more of your own pace. Online cybersecurity degrees may also provide the extra flexibility you need to complete your training.
Plus, many courses of study in computer and network security are designed to help prepare you for various industry certification exams. Being certified can back up your education with proof that you have the necessary skills employers seek.
Several options exist for computer security certification. Choosing which ones to pursue depends on your individual career goals. At first, you may want to attain vendor-neutral certifications that cover multiple companies' technologies within the industry. Earning a few vendor-specific certifications from companies like Microsoft or HP might be valuable before approaching potential employers who consistently use systems from those vendors.
Regardless, you'll likely acquire your unique combination of IT security certifications throughout your career based on your interests and the specific opportunities you want to pursue. But to give you an idea of the extensive range of possibilities, here are today's most popular cybersecurity certifications. Coursera gathered information from three top job posting sites in the US (LinkedIn, Indeed, and Simply Hired), and here are the certifications listed most often in employment ads, in order of popularity:
Top Cybersecurity Certifications
CISSP (Certified Information Systems Security Professional)
**Of the 327,425 job listings examined by Coursera, more than half list CISSP as a requirement (over 183K ads!)
CISA (Certified Information Systems Auditor)
CompTIA Security+
CEH (Certified Ethical Hacker)
CISM (Certified Information Security Manager)
SSCP (Systems Security Certified Practitioner)
GSEC (GIAC Security Essentials Certification)
GCIH (GIAC Certified Incident Handler)
CASP+ (CompTIA Advanced Security Practitioner)
OSCP (Offensive Security Certified Professional)
Some of the certifications above lead to entry-level cybersecurity jobs, and some are for more advanced positions. Some of the most prominent job titles held by certified computer security professionals include:
Chief information security officer (CISO)
Chief security officer (CSO)
Cryptanalyst
Cryptographer
Cryptologist
Data protection officer (DPO)
Incident response team member
Information assurance analyst
Intrusion detection specialist
Intrusion detection/SOC analyst
Media exploitation analyst
Security administrator
Security analyst/cybersecurity analyst
Security architect
Security engineer
Security software developer
Security specialist
Technical director
Virus technician
Additionally, since cybersecurity defenses are often referred to as the "blue team" and cybercriminals the "red team," you may also come across job titles like the following:
Red teamer (makes the blue team better by seeing through the adversaries' perspectives)
Purple teamer (works with both points of view)
Blue teamer (all-around defender)
---
Find Out Where to Begin
Many schools offer programs that can help you earn popular cybersecurity certifications. And many programs offer the choice between training online or on campus. Simply enter your zip code into the following search tool to generate a customized list of nearby options!