Southern Technical College
Seven Florida Locations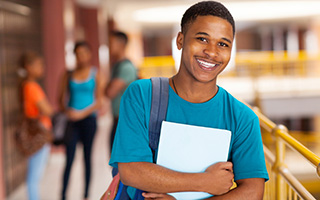 Give your career goals a better shot at becoming reality.
Southern Technical College ("Southern Tech") specializes in helping Floridians like you transform their lives through convenient and practical training. It's a school where students can attain skills for real-world opportunities while still balancing their other commitments. After all, your future success matters. But so does what you're doing right now.
That's why this college gives students the choice of attending day or evening classes. It's one example of how Southern Tech can enable you to get a career-relevant education on more of your own terms. Plus, students at the college get to learn directly from instructors who are able to offer professional insights based on their own industry-specific experiences. That way, you learn about more than just what's in your textbooks.
So why not take action toward a more enriching life? At Southern Tech, you can develop new abilities that are aligned with the needs of employers in worthwhile fields. Start by requesting additional information right away!
---
Innovative Hands-On Programs
Quality career training is the result of recognizing that students often learn best when they get to practice what they're being taught. That's why the programs at Southern Technical College combine traditional teaching methods with plenty of opportunities for students to learn by doing. And that means you don't just get the chance to become educated; you also get the chance to prepare for the in-demand careers of today and tomorrow. These diploma and degree programs are designed to help you accomplish exactly that.
---
Southern Technical College Programs:
---
Allied Health
Are you eager to begin a career in a meaningful and fast-growing sector? The allied health field offers many compelling opportunities. After all, being a health care professional means being able to contribute to other people's well-being. Southern Tech's associate degree and diploma medical assisting programs incorporate clinical and administrative training in clinical laboratory classes. Medical assisting students also participate in an externship where they can acquire the relevant experience many health care employers seek.
---
Technical Trades
Becoming a successful tradesperson requires more than good technical ability. That's why these programs cover essential technology and business knowledge in addition to hands-on skills. It's all aimed at helping you learn what's involved in performing, overseeing, and assisting with various operations in the trade you want to enter.
Electrical Technology
Electrical Trades Technology
HVAC
Welding Technology
---
Veterinary
Do you enjoy being around animals? Here's an opportunity to learn how to help care for them in a professional veterinary environment. You can gain valuable skills for a wide variety of clerical, clinical, and support duties. It's the kind of training that helps animal lovers like you start careers that contribute to the timely and efficient medical care of people's cherished pets.
---
Comprehensive Support
At Southern Technical College, every student receives access to services that are designed to help them achieve academic and career success. For example, the school regularly assists students with aspects such as:
Finding sources of financial aid (for those who qualify) and providing help throughout the process
Obtaining valuable internships or externships
Finding and meeting potential employers in their field of study
Drafting effective resumes and developing good interview skills
---
Student-Friendly Locations
Southern Tech offers seven vibrant and convenient campuses across central and southwest Florida. And with their locations in Polk, Lee, Hillsborough, Lake, Orange, Charlotte, and Seminole counties, each one is easily accessible from major highways or popular driving routes. Plus, many of them are close to appealing dining, shopping, entertainment, and recreational options.
Auburndale
298 Havendale Blvd
Auburndale
FL
33823
Brandon
608 E Bloomingdale Ave
Brandon
FL
33511
Ft. Myers
1685 Medical Ln
Fort Myers
FL
33907
Orlando
1485 Florida Mall Ave
Orlando
FL
32809
Port Charlotte
950 Tamiami Trail Ste 109
Port Charlotte
FL
33953
Sanford
2910 S Orlando Dr
Sanford
FL
32773
Tampa
3910 Riga Blvd
Tampa
FL
33619
---
Take a Useful Step Forward
Right now is a great time to explore what Southern Technical College offers in more detail. So send the school a direct request for more information today!
---
---