Fitness & Nutrition Certification Training
Last Updated
Fitness and nutrition certification programs enable health and wellness enthusiasts like you to qualify for careers they love.
Every day, thousands of professionals get to help other people change or extend their lives through exercise and healthy eating. By choosing a fitness or nutrition school, you'll have the chance to become one of those pros. In a short time, you may be helping people improve their lifestyles, lower their risk for disease, or recover from injury or illness.
So empower others to become their very best. Nutrition schools and fitness programs can provide the necessary training. You can even prepare for nutrition certification online or at a nearby college campus. Enter your zip code in the search tool below to discover schools that can assist you right away!
5 Career-Related Questions About Fitness & Nutrition Training
---
---
Fitness & Nutrition Schools
Sponsored Listings
---
---
5 Career-Related Questions About Fitness & Nutrition Training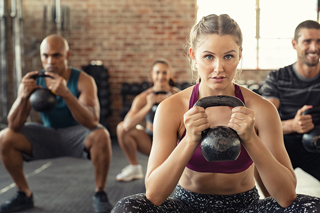 Good health is vital for a long and active life. Most people would probably agree with that. But in today's society, achieving and maintaining optimum health can be a real challenge.
The temptation to indulge in bad habits or ignore our bodies is made all too easy by conveniences like fast food, on-demand entertainment, and the stresses of our jobs and day-to-day responsibilities. Just look at some of the facts:
In America, close to 30 percent of adults and almost 19 percent of young people are obese. And those numbers could rise significantly. A study from the Harvard T.H. Chan School of Public Health projects that half of the U.S. population will be obese by 2030, and half of those people will be severely obese.
On average, medical costs are about 42 percent higher for people who are obese than for people who are at a normal weight, says the Council.
The Council also notes that Americans tend to consume a lot more fats, sugars, sodium, and refined grains than is recommended.
Only about one in four adults meet the government's recommended aerobic and muscle-strengthening activity guidelines, according to the Centers for Disease Control and Prevention.
That's why we need fitness and nutrition experts more than ever. They understand what it takes to help us overcome the temptations and challenges and get on the path toward leading healthier lives. And they aren't deterred by the statistics. Instead, they are emboldened by them. After all, those stats clearly show just how much work there is to do. They point to a huge and ongoing opportunity to help transform the health and wellness of our communities.
So if you're exploring options like health care training or the programs offered at fitness or nutrition colleges, then you owe it to yourself to learn more about this important career sector. Check out the answers to these five popular questions:
1. What Are the Most Common Careers in Nutrition and Fitness?
People pursue all kinds of different career paths when they enter this sector. Many of them even discover innovative ways to utilize their knowledge and new places to find work. As a result, their job titles can vary a lot, especially if they operate their own businesses as fitness or nutrition consultants or entrepreneurs. However, some of the most popular and worthwhile occupations to pursue include:
Dietitian or nutritionist—These vocations are all about using the science of nutrition to come up with practical meal plans and strategies for healthy eating and living. Professionals in this field often work directly with patients or clients to develop customized food-based solutions that will help them achieve particular health or lifestyle goals. Some of them also contribute their own research to the field. And many of them speak to groups and provide advice about the roles and impacts of various nutrients, including minerals, vitamins, carbohydrates, proteins, sugars, and fats.
Dietetic technician—People in this occupation often work under the supervision of registered dietitians and help develop and carry out meal plans for patients in health care settings or clients or employers in sectors like food service, education, or criminal corrections. They tend to perform work at a more technical level, although some of them also provide general advice about nutrition to healthy groups of people.
Fitness trainer—This type of professional works directly with groups or individuals to help them meet their physical goals through exercise and good nutrition. Personal trainers develop customized exercise plans that often include cardiovascular conditioning, strength training, and stretching. They also demonstrate how to perform each activity safely and effectively, monitor their clients' progress, and offer advice about dietary choices that can help their clients gain the maximum benefit from their workouts.
Exercise physiologist—In this profession, the focus is on helping medical patients recover from chronic illnesses by developing customized fitness programs for them. Exercise physiologists often measure many of their clients' vital signs and conduct stress and fitness tests using specialized equipment. Their exercise plans can help people achieve better flexibility, cardiovascular health, and body composition.
You might also run across job titles like fitness and nutrition specialist, nutrition coach, health and wellness coach, or holistic health coach. In a lot of cases, people who are self-employed use those titles. They often provide advice and create individualized diet or exercise plans that include progress tracking as well as methods of encouragement and accountability.
It's common to find professionals working in the field of fitness and nutrition in schools, health clubs, gyms, natural food stores, hospitals, nursing homes, weight-management clinics, doctors' offices, prisons, cafeterias, spas, community sports and recreation centers, yoga and Pilates studios, and many other settings. Yoga certification is becoming especially popular among fitness pros who want to offer their clients instruction that combines physical and spiritual aspects.
2. What Is the Difference Between a Dietitian and a Nutritionist?
The easiest way to think of it is this way: All dietitians are nutritionists, but not all nutritionists can be called dietitians.
That's because dietitian is a special title that's protected by law. Only people who've met their state's dietitian licensing requirements can use that title. In contrast, nutritionist is not generally a protected title. Anybody who has studied nutrition can call himself or herself a nutritionist as long as his or her state doesn't have specific nutritionist licensing requirements that prohibit it.
Aside from the important regulatory differences, these job titles tend to represent the same types of nutrition-focused occupational duties.
3. What Fitness or Nutrition Certifications Do I Need?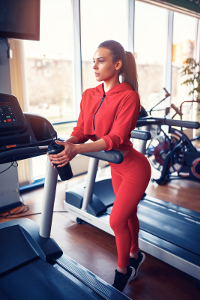 That depends on your particular career goals. It's always a good idea to think about the exact role that you'd like to play and then find someone who is already working in that role. That way, you can ask what was involved in getting to that position and find out what the best path to success might be for you. It's also smart to ask potential employers what they look for. They might prefer to hire people with only certain kinds of certifications.
However, if you want to become a dietitian in a state where the profession is regulated, then you will definitely need to earn state certification. In regulated states, becoming a dietitian usually requires obtaining a bachelor's degree in the field and completing a period of supervised training through an extensive internship. Then, you can qualify to take an exam that, if passed, leads to becoming a licensed or registered dietitian. Most employers prefer to hire people with the Registered Dietitian Nutritionist (RDN) credential.
Some states will also license nutritionists who have attained an advanced level of knowledge through a master's or doctorate degree program. In those cases, a nutritionist must have a lot of relevant experience and pass an exam to earn a credential such as Certified Nutrition Specialist (CNS) or Certified Clinical Nutritionist (CCN).
As a nutritionist or dietitian, it's also possible to earn various types of specialty certifications such as:
Holistic nutrition certification—This type is for those who want to help people stay well through the consumption of whole and organic plant-based foods that are free of pesticides, additives, and chemicals.
Sports nutrition certification—Also sometimes called fitness nutrition certification, it's for dietetic professionals who'd like to help athletes or fitness clients maximize their results through the consumption of foods that help produce high energy, muscle growth, and ideal body composition.
Pediatric nutrition certification—This type relates to helping children stay well or manage illnesses through diets that promote a strong immune system and provide all of the necessary building blocks for healthy growth and mental development.
Renal nutrition certification—With this one, a dietetic professional can create nutritional plans for medical patients who suffer from acute or chronic kidney disease.
Gerontological nutrition certification—This type is for specializing in the development of nutritional treatments that are safe and effective for older adults and the elderly.
When it comes to fitness certification, many different options exist from a wide variety of organizations. So it's usually best to find out what the employers or clients in your area prefer. For advanced certifications, you may need a fitness- or exercise-related post-secondary degree or certificate. And you might be required to attain certification in CPR as well as in the use of AEDs (automated external defibrillators).
4. How Much Can I Earn?
With the right credentials, it's possible to make good money. For example, look at the median and top-end pay for the following occupations based on Occupational Employment and Wage Statistics program estimates from 2021:*
Nutritionists and dietitians—$61,650 / over $93,640
Fitness trainers and instructors—$40,700 / over $75,940
Exercise physiologists—$47,940 / over $76,950
Plus, many professionals in these fields are self-employed or operate their own businesses. That means they are often able to earn even higher incomes than those above, especially if they've developed great reputations in their communities.
5. Is the Outlook Good for Fitness and Nutrition Professionals?
Yes. In fact, according to the Occupational Outlook Handbook, dietitians and nutritionists in the U.S. are expected to enjoy faster than average job growth from 2021 to 2031.* And fitness trainers are projected to experience much faster than average employment growth as well. Over that decade, about 5,600 new openings could be generated for nutrition and dietetic professionals, and about 65,500 new openings could become available for fitness pros.
Many reasons exist for this positive outlook, not least of which is a growing interest and awareness of the roles that food and exercise play in preventing disease and promoting overall wellness. And the stats back that up. For instance:
The Organic Trade Association says that sales of organic food reached $52.5 billion in 2018, which represents an increase of more than six percent over the previous year.
According to IBISWorld, America's health and fitness clubs employ more than 840,000 people. They also generate about $38 billion of revenue each year.
---
Get Moving
The opportunities are out there. So why not take action? A lot of schools offer programs that can help prepare you for fitness or nutrition certification. And some of those programs are even online. To find one that works for you, simply put your zip code into the convenient school finder at the top of the page!
---
---
* Unless otherwise noted, salary information is based on May 2021 data from the Occupational Employment and Wage Statistics (OEWS) program. Job growth and average yearly openings estimates are from the Bureau of Labor Statistics and are for the 2021 to 2031 period.