Communication Degree & Diploma Programs
Last Updated
With a communication degree or diploma, you can begin pursuing better opportunities that have the power to greatly benefit your life.
Consider the high value of getting attention, effectively conveying ideas and information, or promoting products, services, places, or other people. That's just a little of what a communication studies education can teach you about. And it can reveal many career possibilities you may not have expected. For example, imagine a future in journalism, public relations, broadcasting, social media marketing, or other fun areas that involve emerging technologies. Why not start now? Find online or on-campus schools that can provide the communication training to get your ambitions moving forward as quickly as possible. To begin, simply put your zip code into the following search tool!
5 Positive Outcomes of Getting a Communication-Focused Education
---
---
---
Communication Studies Programs
---
Communication Schools
Sponsored Listings
---
---
5 Positive Outcomes of Getting a Communication-Focused Education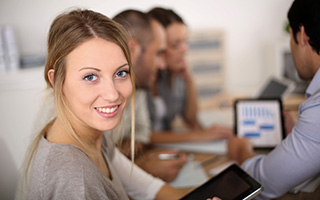 The ability to communicate is one of the core traits that make us human. After all, it's how we share stories, enlighten and inspire each other, and discover ideas that help us shape society. By studying communication, you can become a pro at imparting clear, powerful messages using written, verbal, or visual methods while also knowing how to decipher or improve the messages of others.
But communicating in today's world frequently requires the use of technology, including new media platforms that connect us in ways few people ever imagined. As a result, more people are having more conversations with a greater variety of other people—and by using a greater variety of methods—than at any time in human history.
And that's where the difference lies between the terms communication and communications. The singular version refers to the act of conveying or exchanging ideas, feelings, or information. In contrast, the plural version refers to the different means of connection that make that possible, including the many technologies and media platforms in use today.
So, what are the potential outcomes of studying communication, and what can you do with a communications degree or diploma? Read on to find out!
1. Better Employment Prospects
Employers highly value communication skills in potential new hires. The National Association of Colleges and Employers (NACE) Job Outlook 2023 Survey revealed that over 95% of employers in America look for people with good written or verbal communication skills.
That means an education in this area can generate practical advantages for people wanting to succeed in today's labor market. For example, for someone with a communication degree, jobs can often be easier to attain, especially when competing against job seekers who make errors or lack clarity in their use of language when applying or interviewing for positions. And being able to communicate well can also have a positive effect on your earning potential.
Plus, every industry needs skilled communicators. And many professionals in this area can wear a lot of different hats. So the job possibilities are truly extensive. That's why you can find communication pros working in fields like:
In several of these fields, significant job growth is expected. For instance, look at the employment growth projected for the following occupations in the U.S. between 2020 and 2030:
2. Greater Respect and Personal Effectiveness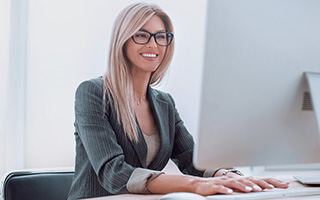 Improving your skills as a communicator is one of the most powerful ways to earn higher esteem from others. And that can translate into having more success in almost all areas of your life. After all, when you're able to articulate yourself clearly, you gain more confidence, which is often a key ingredient in being effective at whatever you want to do.
Plus, good communication—whether written, verbal, or through body language—isn't something that's easily taught in most work environments. So having a background in communication studies can give you a real edge in a lot of professional settings. Everything from your day-to-day correspondence to important presentations and face-to-face meetings might have more clarity, impact, and timeliness than what many of your colleagues produce.
And because you'll likely be comfortable with various forms of communication, you'll also be more likely to adapt well to new technologies that change the way we all correspond with each other.
3. Greater Self-Awareness and Empathy
When you work as part of a team, nothing is more important than how you communicate. To be effective, you have to understand how you come across to others while deciphering their needs through what they say and how they interact with you. Cooperation requires patience and the ability to stay sensitive to the needs of people from different backgrounds who may also have differing perspectives.
But this type of active listening and interpersonal communication ability isn't very common in a lot of job seekers. As a result, employers everywhere are always seeking people whose communication skills will make them good team members. In fact, the NACE survey shows that about 79 percent of employers in the U.S. have said that the ability to work in a team is one of the top traits they look for in job applicants.
4. Greater Leadership Potential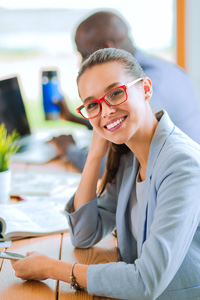 The survey by NACE reveals that, like good teamwork, leadership ability is on the list of what employers seek most. And one of the core qualities of being a good leader is being an effective communicator. After all, leadership requires getting other people to buy in to your vision, something that they feel is worth following. And that requires persuasiveness, authenticity, and positive energy.
People who have a degree in communications (or similar credentials) often understand the art of persuasion, including how to identify and overcome barriers to effectively getting their messages across. And they are frequently able to formulate winning communication concepts and strategies that help position their organizations for long-term success and cultural relevance.
5. Greater Ability to Make a Positive Difference
Effective communication is at the heart of most ethical enterprises that do good in the world. They know that getting people to act for an important cause requires great storytelling along with interactive conversations that enable people from different groups to have their voices heard.
Plus, skilled communicators are often among the best at assisting with conflict resolution. They're able to listen and help clarify everyone's true concerns and find common ground that serves as a foundation for building something more positive and cooperative.
---
Make Today Count
Use this moment to discover schools where you can earn a valuable communication degree, diploma, or certificate. Explore a selection of online or nearby programs by putting your current zip code into the search box below!
---