New Jersey HVAC Training Schools
Last Updated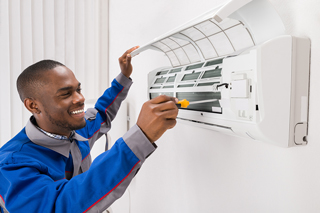 You can breathe a little easier when it comes to finding your ideal post-secondary education by considering HVAC schools in New Jersey. HVAC training can prepare you to help keep indoor conditions comfortable in both summer and winter, plus provide you with the necessary skills and knowledge to stay on top of changing regulations and technologies within the industry, including alternative power sources, stricter environmental standards, and greater reliance on automation.
New Jersey HVAC schools can provide you with a solid knowledge of the basics behind heating and cooling, electrical foundations, motors, controls, and more. You can also learn how to maintain commercial and residential HVAC systems. After successfully completing your program, you should be qualified for entry-level positions with HVAC contractors, property managers, health or school boards, governments, and more.
Due to an aging population, skilled HVAC workers will be needed to replace those who are nearing retirement age. By choosing one of the available New Jersey HVAC training schools, you can expect to gain the career-focused, hands-on education valued by employers. Take the first step by browsing through the schools below and contacting the ones that interest you today!
---
---