HoHoKus School of Trade & Technical Sciences
Paterson, New Jersey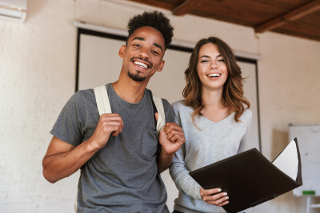 Are you ready to gain the skills you need to pursue a rewarding career in the trades? With hands-on, industry-current training from HoHoKus School of Trade & Technical Sciences (HoHoKus Trades), you can get ready for a variety of in-demand occupations, including Plumber, Electrician, Welder, and Facilities Manager.
HoHoKus Trades operates under the Eastwick Education umbrella of medical, business, technology, and trades schools. Located in Paterson, New Jersey, HoHoKus Trades has been providing quality, real-world education for over 34 years. As a student, you can enjoy small class sizes and one-on-one attention from instructors who are experienced in their fields. You can also benefit from job-specific training every step of the way, including the opportunity to develop your skills in the on-campus welding and machine shops.
The programs are designed to have you working in your new career as fast as possible, with many taking as few as six months to complete. Another way HoHoKus Trades helps you quickly bridge the gap from education to employment is by offering job assistance through their Career Development department. You can benefit from a wide range of services, such as resume review, career counseling, and professional development courses. Plus, employers often list jobs with the school, with the demand for graduates often exceeding the supply.
If you're ready for accelerated, career-focused education, then take the first step toward your rewarding new career in the trades by checking out the available programs at HoHoKus Trades today!
---
HoHoKus School of Trade & Technical Sciences Programs
---
Electrician Apprenticeship
This unique program is equivalent to one year of on-the-job apprenticeship experience. You can learn how to install and maintain a variety of electrical wiring systems. Plus, you can gain valuable industry-current skills on a fully-equipped, hands-on work station.
---
Facilities Management
This program focuses on teaching students how to keep both residential and commercial buildings well maintained. You can start gaining the skills you need to perform a wide variety of tasks, including carpentry, electrical repair, plumbing, and painting.
---
Manufacturing Technology
This hands-on program provides you with in-depth training in shielded metal arc welding (SMAW), as well as sheet metal fabrication. You can also gain experience using standard machine shop technology, and prepare for essential welding code certification.
---
Plumber Apprenticeship
In the Plumber Apprenticeship program, you can develop the necessary skills to install and repair fuel-fired heating systems in both residential and commercial buildings, as well as vent, waste, and water supply piping. You can also have the opportunity to gain essential hands-on experience within HoHoKus Trades' modern welding and machine shops.
---
Welding
At HoHoKus Trades, you can receive instruction in the fundamentals of fusing metal and start developing skills to meet the high demand for qualified welders. You'll have the opportunity to get valuable hands-on training within the modern on-campus welding shops. You'll also have the chance to prepare for industry certifications from the American Welding Society.
---
HoHoKus School of Trade & Technical Sciences Location
Paterson, New Jersey
634 Market St
Paterson
NJ
07513
---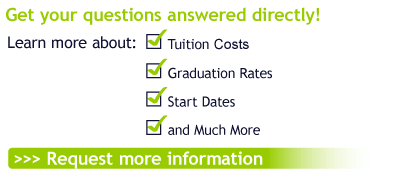 ---