New Jersey Electrician Schools
By Publisher
| Last Updated
Electrical systems provide safe energy for our homes, schools, businesses, and many other kinds of buildings. By undergoing training at one of the electrician schools in New Jersey, you can prepare for a career that makes use of your intelligence as well as your hands.
---
---
New Jersey Electrician Schools
Sponsored Listings
---
---
---
Education & Training
New Jersey electrician schools can help you prepare to become part of a trade with significant potential to make a real impact.
What You Need to Learn*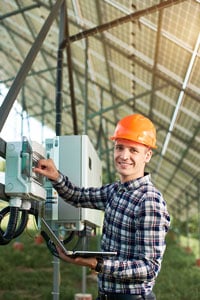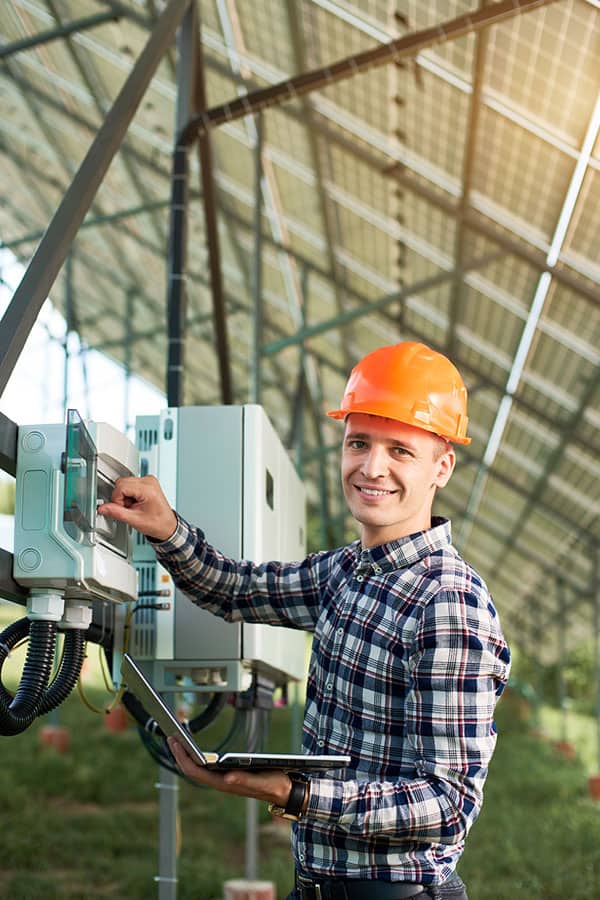 In order to succeed as an electrician, you must learn how to:
Interpret technical drawings, blueprints, and schematics
Work with systems of differing voltages
Install and repair electrical components such as wiring, circuit breakers, outlets, switches, and panel boards
Inspect systems and identify problems
Work safely and methodically
Use tools like harmonic testers, ohmmeters, and voltmeters
Follow the National Electrical Code
---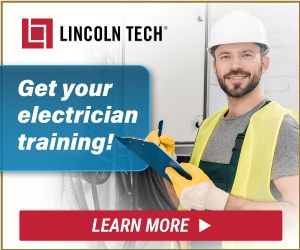 ---
Training Options
Most electricians get their training through an apprenticeship. However, landing an apprenticeship can be a competitive process. Completing an electrical program at a trade school first can give you valuable skills that could make you stand out from other candidates.
Trade and technical schools offer certificate, diploma, or associate degree programs in electrical technology. Certificate programs might be only six months long, while diploma or associate degree programs can take anywhere from one to two years to complete.** Most programs include a mix of classroom instruction and hands-on practice.
Electrician apprenticeships are generally four or five years long. Each year, apprentices complete a few weeks of technical lessons as well as 2,000 hours of on-the-job training (for which they are paid).*
You can find apprenticeship opportunities through online job boards. You could also try:
---
---
Licensing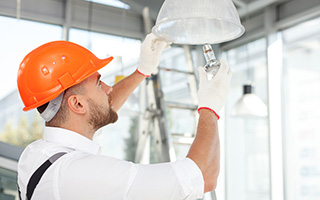 The Board of Examiners of Electrical Contractors regulates the electrical trade in New Jersey. In order to be able to work unsupervised, you need to register as a journeyman electrician. If you want to run your own business and be able to pull permits, you need to become a licensed contractor.
To become a qualified journeyman electrician in New Jersey, you must:
Have 8,000 documented hours of hands-on electrical experience under a registered journeyman or licensed contractor (at least half of which must occur in the five years immediately before registration)
Complete a minimum of 576 hours of classroom lessons
No exam is required. Journeymen must renew their registration every three years and complete 10 hours of continuing education.
To become a licensed electrical contractor in New Jersey, you must:
Be at least 21 years old
Have a high school diploma or GED
Complete a four-year apprenticeship and one year of experience as a journeyman
Pass an exam
Contractor licenses must be renewed every three years. In order to renew, you must submit proof of having completed at least 34 hours of continuing education.
FAQs About New Jersey Electrician Training
How much does it cost to get an electrician's license in New Jersey?
It costs $90 to register as a qualified journeyman electrician. Getting a contractor's license requires paying a non-refundable application fee of $100. And if your application is approved, you must pay a license fee of $225.
If I'm a licensed electrician in another state, am I eligible for an electrical contractor license in New Jersey?
No. New Jersey does not have reciprocity agreements with other states.
Can I become an electrician in New Jersey without doing an apprenticeship?
You don't necessarily need to complete a formal apprenticeship to become a qualified journeyman electrician. You do need to get the required number of hours of classroom training (such as through a trade school program). Once you graduate, if you can find a contractor willing to hire you, you can start to accumulate the necessary hours of work experience.
However, under changes to state law that came into effect in December 2018, anyone who wishes to become a licensed electrical contractor must complete a registered apprenticeship program approved by the U.S. Department of Labor. So if your end goal is to bid on projects, advertise your services, and run your own firm, you will have to complete an apprenticeship.
Career Information
Properly functioning electrical systems are crucial for maintaining the lifestyle and economic benefits that many of us take for granted. As an electrician in New Jersey, you can provide an essential service while enjoying decent wages and strong demand for your expertise.
Earnings
According to the Bureau of Labor Statistics (BLS), electricians in New Jersey had median yearly wages of $70,410 in 2022.*** The highest earners made $129,540 or more per year.
Job Openings & Outlook
Estimates from the New Jersey Department of Labor and Workforce Development show that employment of electricians is expected to grow by 15.1 percent between 2020 and 2030.
On average, 1,950 jobs for electricians should open up in the state each year over that time frame. Here's how they break down:
Newly created positions: 234
Openings due to retirements: 486
Openings due to workers transferring out of the occupation: 1,230
Featured New Jersey Programs
Featured Electrician School Locations
---
---
* Bureau of Labor Statistics, U.S. Department of Labor, Occupational Outlook Handbook, https://www.bls.gov/ooh/. Some careers listed may be part of a combined occupation profile (visited September 22, 2023).
** Length of training information is based on information from the U.S. Department of Education and a sampling of relevant program lengths from a mix of about 20 public, private non-profit, and private for-profit institutions' websites (visited September 22, 2023).
*** Bureau of Labor Statistics, U.S. Department of Labor, Occupational Employment and Wage Statistics, https://www.bls.gov/oes/ (visited September 22, 2023).