HVAC Trade Schools in Texas
Last Updated
HVAC trade schools in Texas can help you get on the road to success in a diverse and growing trade.
Homes and public buildings all across Texas rely on complex heating, ventilation, and air conditioning systems to keep indoor conditions comfortable throughout the year. Skilled technicians who can keep these systems functioning properly are in high demand.
The training you get from an HVAC trade school can pave the way to many different job opportunities. For example, you could install and repair heating and cooling systems in residential or commercial buildings. But you could also expand into areas such as cost estimating, building maintenance, or HVAC teaching, sales, or marketing. With experience, you could even establish your own HVAC contracting business.
So become a part of this versatile field. HVAC trade schools in Texas can help you turn your dreams of a stable and lucrative new career into reality. Put your zip code into the school finder at the top of the page to find training options in your part of the state!
Frequently Asked Questions About HVAC Technicians in Texas
---
---
Texas HVAC Schools
Sponsored Listings


Heating, Ventilation, and Air Conditioning (HVAC)
Lincoln Tech's HVAC training will help you learn industry-specific skills. With day and evening classes, you can train when it is most convenient for you. Boost your value to potential employers by learning about green heating and cooling technologies. And gain true confidence in your skills by working with real HVAC equipment during your training.
---
Brownsville
Corpus Christi
McAllen
San Antonio
Heating, Ventilation, Air Conditioning, and Basic Refrigeration
---
---
Frequently Asked Questions About HVAC Technicians in Texas
Anyone who has ever lived through a sweltering Southern summer can attest to the value of a properly maintained air conditioning system. Professionals who can keep residential and commercial buildings comfortable in any kind of weather are continually in demand. HVAC trade schools in Texas can give you the practical skills-based training you'll need to gain a competitive edge in this reliable trade.
Want to learn more? Keep reading to explore the different tasks you could perform, the money you could make, and the type of training you will need to get started in the HVAC field!
What Is HVAC?
HVAC is an industry-standard acronym for heating, ventilation, and air conditioning. Sometimes it's written as HVAC/R, where the "r" stands for refrigeration. This trade is focused on controlling the temperature, humidity level, and air quality inside homes, offices, and other types of buildings.
Workers in this field may be known as:
HVAC technicians
HVAC installers
HVAC mechanics
Air conditioning and refrigeration (ACR) technicians
---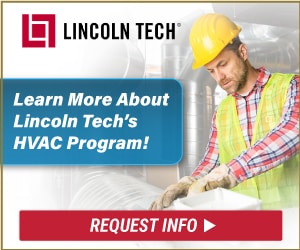 ---
What Is the Work Like?
HVAC work involves a diverse range of tasks. Professionals in this field install, maintain, and service the heating, cooling, and refrigeration systems in homes, factories, offices, stores, hospitals, and other types of buildings. Some technicians specialize in a certain type of equipment (i.e., residential, industrial, or commercial). Some choose to focus on either the service or installation side, whereas others do both.
On a typical day, HVAC technicians might:
Install air conditioners, humidification units, heat pumps, walk-in coolers, or air filtration systems
Follow blueprints for installing piping, air ducts, pumps, motors, and vents
Connect cooling and heating systems to water and fuel supply lines
Test systems to see if they are working properly and efficiently
Inspect systems to check for leaks, worn parts, or other issues
Repair or replace filters, ducts, and other components as necessary
Follow federal government regulations for the handling of refrigerants
What Training Is Required?
Many trade schools, career colleges, and technical institutes in Texas offer short HVAC training programs that can prepare you for entry-level work in this field. You can choose to get an associate degree (which typically takes two years) or a diploma (which generally takes a year or less). Programs will teach you about:
Electrical circuits
Piping and venting techniques
Soldering and swaging
Equipment design
Pressure testing and leak detection
Building codes
Troubleshooting methods
Safety protocols
Another route into the HVAC trade is through an apprenticeship, which combines paid on-the-job training with relevant classroom instruction. Most apprenticeships last between three and five years. In the beginning, you will earn about half the pay of a fully qualified worker, and your wage will go up as you move through your training. Upon successfully completing the program, you will receive an industry-recognized credential.
Registered apprenticeships are administered by the U.S. Department of Labor but developed by employers, unions, and other groups throughout Texas. Each sponsoring organization defines its own admission requirements. It's important to note that registered apprenticeships are highly competitive. You can boost your odds of being accepted to one by completing formal training at a trade school or technical college first.
What Licenses or Certifications Do I Need?
That depends on what kind of work you want to do and whether you plan to go into business for yourself.
Section 608 of the federal Clean Air Act requires that all HVAC professionals who work with refrigerants be certified in the proper handling of these substances. This involves passing a written test in one of four categories: small appliances, high-pressure appliances, low-pressure appliances, or universal (which covers all types of appliances). Many trade schools and career colleges include the exam as part of their programs. You can also take it through unions, contractor associations, or building groups.
In Texas, there are no specific certification requirements for HVAC technicians who work under the supervision of a licensed contractor. However, anyone who does maintenance work on air conditioning or refrigeration systems must register as an ACR technician with the Texas Department of Licensing and Regulation (TDLR). You don't need any experience to register, and you don't need to pass an exam.
You may choose to get certified, which can boost your employment prospects. If you pass the certification exam, you can register with the TDLR as a Certified ACR Technician. The programs at many vocational schools are designed to prepare their students for this certification.
If you want to advertise your services and work independently, you must be licensed. Texas has two kinds of licenses: Class A allows you to work on HVAC equipment of any size, while Class B lets you work on cooling units of up to 25 tons as well as heating systems with outputs of up to 1.5 million BTUs per hour. Each type of license requires passing a different exam.
You are eligible to write the licensing exam if either:
a. You have had four years of HVAC work experience under the supervision of a licensed contractor within the past six years.
b. You have been a certified ACR technician for a minimum of one year and have had at least three years of air-conditioning and refrigeration-related work within the past four years under a licensed HVAC/R contractor's supervision.
The TDLR stipulates that if you have a post-secondary diploma or degree, or if you have completed an apprenticeship, a portion of your training can be applied toward the experience requirement.
Licensed contractors must also have one or both of the following endorsements:
Environmental air conditioning: Involves treating air to keep people comfortable
Commercial refrigeration and process heating and cooling: Involves controlling temperature and humidity to keep equipment operating properly
Each of these endorsements requires passing an exam. Class A exams have 120 questions while Class B tests have 100. For all endorsement exams, a passing grade is 70 percent.
---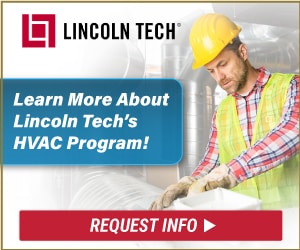 ---
What Are Typical HVAC Salaries in Texas?
According to the Texas Workforce Commission (TWC), the statewide median annual salary for HVAC mechanics and installers was $47,976 in 2021. That means half of the workers in this field made more than that amount and half made less.
But salaries vary throughout the state. For example, HVAC mechanics and installers in Midland earned a median annual wage of $49,685 in 2021, and those in the Houston-The Woodlands-Sugar Land metro area had a median salary of $49,087.
What Is the Outlook for This Trade in Texas?
There are lots of jobs for HVAC technicians. Data from the Occupational Employment and Wage Statistics program reveals that Texas employs more HVAC mechanics and installers than all but one state. And the opportunities should multiply rapidly. TWC says the employment of HVAC mechanics and installers is expected to grow by 21.33 percent in Texas between 2020 and 2030. That means over 6,300 new jobs should become available in the state over that period.
---
Take the First Step
A better future awaits. HVAC trade schools in Texas are ready to help you launch a new career, and you can find HVAC training near you.
Featured HVAC School Locations
---