YTI Career Institute
Lancaster, Pennsylvania
York, Pennsylvania
Online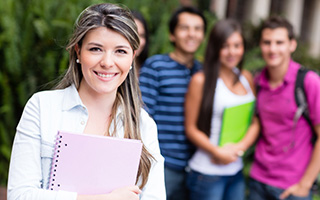 YTI Career Institute (YTI) offers career training programs that have been modeled by the expectations of actual employers. With a strong focus on putting the educational needs of its students first, a YTI program can give you the boost you need to get a strong start in the workforce.
At YTI, you will find a variety of programs ranging from six months to under two years in length and are designed to prepare you to enter some of today's top career fields. Their hybrid, online, and on-campus learning models offer the flexibility to fit your education around your life schedule.
Why Choose YTI?
1. You can fit your education around your life.
YTI Career Institute provides flexible learning methods, whether your program is hybrid, online, or on-campus, allowing you the time-of-day flexibility that fits around your life schedule.
2. YTI prepares its students to be more employable.
The companies that employ YTI graduates participate in developing the curriculum content. As a result, YTI's teaching materials reflect the specific needs of actual work situations, not just textbook requirements. YTI also trains students to be punctual, dependable workers — traits that employers value highly.
3. You are taught by instructors who have practical field experience.
Your instructors have relevant field experience and can help you learn through online and hands-on training in YTI's industry-modeled labs, where you could be armed with a wealth of practical experience.
4. You will receive the skills necessary for great jobs.
YTI Career Institute teaches students job search and interviewing skills that, over the years, have been found to be effective tools for locating jobs. YTI will guide and advise you on the journey toward your new career.
5. YTI Career Institute is accredited.
YTI Career Institute is accredited by the Accrediting Commission of Career Schools and Colleges (ACCSC).
---
Programs offered in Lancaster:
Medical Programs
Expanded Function Dental Assisting - Diploma
Health Information Management - Associate in Specialized Technology Degree - Online
Medical Billing & Coding - Diploma - Online
Culinary Programs
Culinary Arts / Restaurant Management - Associate in Specialized Business Degree
Pastry Arts - Diploma
---
Programs offered in York:
Trades & Technical Programs
Computer Aided Drafting & Design - Associate in Specialized Technology Degree - Online
Computer and Data Management - Associate in Specialized Technology Degree - Online
Electrical Technology - Diploma
Electronics Engineering Technology - Associate in Specialized Technology Degree
Heating, Air, Conditioning & Refrigeration Technology - Diploma
Medical Programs
Dental Assisting - Diploma
Health Information Management - Associate in Specialized Technology Degree - Online
Medical Assistant - Associate in Specialized Technology Degree
Veterinary Technician - Associate in Specialized Technology Degree - Online
---
YTI Career Institute Locations:
Lancaster, Pennsylvania
3050 Hempland Rd
Lancaster
PA
17601
York, Pennsylvania
1405 Williams Rd
York
PA
17402
---