Platt College
4 California Campuses + Distance Education (Online)
Anaheim · Los Angeles · Ontario · Riverside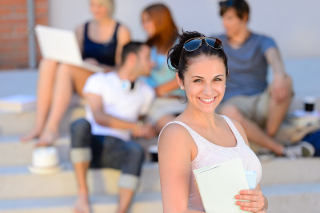 Make a decision today that could change your life for the better.
Platt College can provide you with the education you need to achieve professional growth. With over 25 years of experience, Platt College is an established institution skilled in helping students prepare for careers they'll love. You can choose from four campuses located in Southern California and there's also a distance education option that offers a variety of programs for students.
As a prospective student, you can visit any of the campuses to meet with an admissions representative to learn more about the school and programs, have a tour, and even see examples of student work. You can gain a glimpse into what you'll be learning in the classroom and may even have an opportunity to meet some of the faculty.
Platt College's flexible and accommodating instructors understand the importance of balancing academic knowledge with practical skills. You can acquire real insight into your chosen industry through your instructors' stories and experiences. They have worked in your chosen profession and they know how to help you get there.
The career services department is also readily available to assist you when you are ready to start your job search. Working with you one-on-one, they can go over everything from career planning to interviewing skills so you can learn how to stand out in the marketplace and land the position you desire.
If you are ready to fulfill your potential, contact Platt College today. Simply fill out the short form below and the school will get back to you to answer all your questions!
---
Platt College Areas of Interest
---
School of Business and Legal Studies
Can you picture yourself running a small business? Or how about assisting lawyers, or protecting your nation from security threats? With one of Platt College's business or legal studies programs, you can make your dream a reality. Choose one of the programs below to gain marketable skills so you can go after the career you have always wanted.
Business Management
Criminal Justice
---
School of Graphic Design
Learn how to convey a message with art and technology in one of Platt College's graphic design programs. This is an ideal option for aspiring designers and illustrators who want to work for advertising agencies, newspapers, magazines, and many other private and public businesses.
Platt College also offers specializations in 2D print, 3D animation, video, and web design. The school reviews the curriculum regularly to ensure it's keeping current with the constantly evolving design field. This helps ensure your education matches the needs of employers and trends within the industry.
Graphic Design
Visual Communications
---
School of Information Technology
Get started in one of the world's most interesting and important fields. Computer technology powers almost everything in our modern economy and makes a lot of worthwhile careers possible. That's why learning how to install, maintain, administer, and troubleshoot computers and network systems can be so beneficial. At Platt College, you can prepare for popular industry-recognized certifications from CompTIA, Cisco, and Microsoft.
---
School of Medical Science
Platt College offers a variety of programs for those interested in healing careers, whether you want to work directly caring for patients or behind the scenes. Many of Platt College's health care programs include externships so you are able to put your learned skills into practice and obtain valuable experience working with patients, doctors, nurses, and other health professionals.
In addition, Platt College's Veterinary Technology program could be a great fit if you love animals and can picture yourself working alongside a veterinarian. This program is offered in-class or online and can teach you a wide range of skills including how to assist during surgeries, perform lab tests, and administer medical treatments.
Medical Administrative Specialist
Medical Assisting
Occupational Therapy Assistant
Respiratory Therapy
Veterinary Technology
---
Train Through Distance Education
Platt College understands that fitting an education into your busy life can be challenging. It's why the school offers multiple programs that you can complete at home. For example, imagine earning a bachelor's degree that can help you become a respiratory therapist or attain a leadership position in business. Or picture learning what you need to know in order to help veterinarians care for animals. You can learn online with a schedule that works for you while still having access to the same professional instructors and career-focused curriculum found on campus.
Business Management
Respiratory Therapy
Veterinary Technology
---
Helping You Reach Success
Platt College is dedicated to providing you with a positive experience in all areas of your education. There are several ways the school helps you achieve success, including: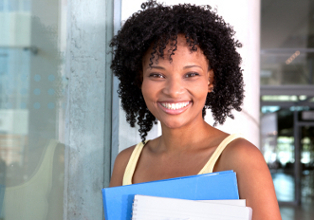 The choice of day or evening classes. Platt College wants to make earning an education as convenient and flexible as possible.
Academic tutoring at no additional charge. If you are struggling with your studies, you can receive assistance outside of regular class times to help you keep up.
Accelerated programs. Depending on your program choice, you could earn a certificate in as little as four months and an associate degree in 15 months, which can help you quickly move from the classroom to the workforce. Once you have your associate degree you can move on to a bachelor's degree in an additional 15 months!
Financial aid for those who qualify. Financial aid staff can assist you in locating and applying for financial aid programs, as well as provide access to other resources like loan calculators and private lender information.
Dedicated career services staff. Each campus has full-time staff ready to assist graduates and current students seeking work. The staff can help you locate jobs, write your resume, prepare for interviews, and more. And as a Platt College graduate, you gain access to these services for life.
Learn more about the benefits of attending Platt College by requesting information from the school today!
---
Choose a Campus Near You
With four campus locations, Platt College makes it easy for Southern Californians to obtain an education. At the school's modern facilities, you can find classrooms, computer, design, and medical labs, student lounges, and libraries. All campuses provide free parking and have easy access to freeways. And when you need a break from your studies, you can find a variety of stores and restaurants nearby.
Anaheim
1551 S Douglass Rd
Anaheim
CA
92806
Los Angeles
1000 S Fremont Ave Ste A9W
Alhambra
CA
91803
Ontario
3700 Inland Empire Blvd Ste 400
Ontario
CA
91764
Riverside
6465 Sycamore Canyon Blvd Ste 100
Riverside
CA
92507
Distance Education (Online)
---
Start Preparing for a Brighter Future
If you are ready to pursue your goals and train for a new career, contact Platt College today. Take a moment to fill out the short form below so the school can get in touch and answer all your questions.
---
---
Financial Aid
At Platt College, financial aid representatives work one-on-one to help students understand the many options available including scholarships, grants, and loans.
---
Platt College's Accreditation Information
For required program disclosure information, please visit our website.