Porter and Chester Institute
8 Connecticut & Massachusetts Campus Locations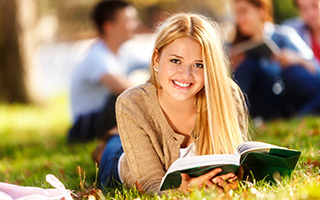 Begin learning what you are really capable of achieving.
Porter and Chester Institute (PCI) has over 65 years of experience at helping people like you successfully start in-demand careers. It's a school that remains a quality source of career training in Connecticut and Massachusetts. After all, its main goal is to prepare students to become qualified professionals by providing an atmosphere that reflects today's workplaces. You can expect to dive right into your area of interest with a thorough hands-on education.
At PCI, you will find programs related to some of today's most rewarding vocational sectors, including healthcare and the skilled trades. Each program features a curriculum that is created with input from the employers of graduates and is taught by instructors with real-life experience. Plus, PCI knows that how you learn is just as important as who teaches you. That's why you can look forward to plenty of direct skill-building practice thanks to PCI's "learn by doing" approach.
PCI also supports students in a variety of ways outside the classroom. This support includes federal and in-house financial aid programs (available to those who qualify) as well as graduate placement services that can help you find the job you desire. From resume crafting to interview strategizing and scheduling, you can get a jump-start toward a lasting career.
So get proactive about your future and request more info today!
---
Porter and Chester Institute Programs*
---
Trades
Is it important to you to know how to fix something when it breaks? Do you learn best by doing? At PCI, you can begin to turn your fascination with fixing things into a dependable career. In only a year, the training you receive can help you get into a rapidly growing trade like HVAC. And each instructor has worked firsthand in the field he or she teaches—and strives to make sure you know what to expect once you're on the job. Start exploring the many opportunities in the fast-paced trades sector by checking out the program options below.
Career Industrial, Commercial and Residential Electrician
Electrical Technology
HVACR (Heating, Ventilation, Air Conditioning and Refrigeration)
Low Voltage Technology
Plumbing
Welding
---
Automotive
The automotive industry is an area where a detail-oriented problem solver like you could thrive. It's where you can build onto your enthusiasm for wrenching around on your favorite car and carve out a new career path. And with instruction from PCI's ASE Certified Master Technicians, you could qualify for opportunities in a dealership or independent service center in as little as 12 months. Check out the program below and request more information today.
---
Computers
Do you love working on computers? Not sure which industry to apply your talents to? You might just want to consider computer technology and design training. Your natural ability to troubleshoot could lead you to be the person who fixes vital computer systems in fields like business, finance, or healthcare. This training can also help you prepare for nationally recognized certifications like A+, MCP, and Network+. Request more details to find out what great opportunities await!
Computer-Aided Drafting & Design (CADD)
Computer and Network Technology
---
Healthcare
Follow your passion for caring about others and discover what it takes to become part of the dynamic health care field. After a short education, you can qualify to begin a fulfilling career in a number of possible settings such as a physician's office or hospital. By working in such active environments, you can look forward to each day being different than the last. And your outgoing personality may come in handy, whether you are working directly with patients or putting concerned family members at ease. Taking a moment to request more information is all you need to do to get started!
Dental Assisting
Medical Assisting
Practical Nursing
---
Porter and Chester Institute Locations
Connecticut
Bridgeport, Connecticut
156 Boston Ave
Bridgeport
CT
06610
Enfield, Connecticut
138 Weymouth Rd
Enfield
CT
06082
Hamden, Connecticut
1245 Dixwell Ave
Hamden
CT
06514
New London, Connecticut
470 Bank St
New London
CT
06320
Waterbury, Connecticut
881 Wolcott St
Waterbury
CT
06705
Massachusetts
Brockton, Massachusetts
609 Belmont St
Brockton
MA
02301
Chicopee, Massachusetts
134 Dulong Cir
Chicopee
MA
01022
Worcester, Massachusetts
220 Brooks St
Worcester
MA
01606
---
---