Aviation Management Degree Programs and Industry Info
By Publisher
| Last Updated
Aviation management degree programs can train you for a more extensive range of professions than you might realize. If you've got the drive for business and want to work in an exciting and fast-paced industry, aviation management might be a fun and very worthwhile challenge. Vocational and trade schools offer focused programs that maximize your learning while being mindful of your time and career goals. This ensures you can get the most out of your business and aviation training and feel confident pursuing a managerial or operational role in the industry.
---
Education & Training
Length of Training: What Degree Do I Need to Be an Aviation Manager?
Length of training information is based on information from the U.S. Bureau of Labor Statistics' Occupational Outlook Handbook.
Most employers require those in professional aviation and aeronautics positions to hold a minimum of a bachelor's degree, which generally takes four years to complete.
Some aviation management schools offer two-year associate degree programs, allowing you to get to work quicker in areas like security or cargo, but don't qualify you for higher positions in management. Credits from associate degree programs are often transferable to bachelor's degree programs, so you do have the option to advance your education.
Additional certifications and designations are available and may increase your chances of employment. Some may require passing an exam without additional training time, and some may take a year of coursework to complete. The length of time it takes to earn extra credentials depends on the certifying organization.
Those who are most successful in their aviation careers continue to learn and grow in the industry. Further training and specialization can give degree-holders more opportunities, better chances of employment, and respect within the industry. The aviation management professional (AvMP) designation through the International Air Transport Association (IATA) is just one example of additional professional development that would make your qualifications internationally recognizable.
Internships are highly recommended for grads looking to begin in this field since experience is of great importance in aviation and aeronautics. Trade schools usually offer career services that can help you find the right internship in your area of interest. Although internships are often paid or provide other incentives like program credits or paid housing, it's still a good idea to factor this into your total training time.
Program Options
Associate degree programs: This level of training can lead to employment in freight and cargo, airport security, or general aviation in as few as two years.
Bachelor's degree programs: This degree allows you to pursue a management position within an airline or airport. Typically, people with a bachelor's degree make higher earnings and experience less unemployment. A bachelor's degree usually takes four years to achieve.
Master's degree programs: Typically one and a half to two years in duration after completing a bachelor's, a master's degree program can prepare you for a specialized, upper-level management position.
---
---
Typical Courses
Aviation management courses are offered in a diverse range of subjects, so you can feel prepared to handle an aviation career's technical and managerial demands confidently.
Vocational and trade schools balance course loads so you can develop the necessary skills to be strong and efficient in both areas of knowledge. Generally, aviation management programs have a strong business foundation, with more specific aviation courses worked into the curriculum.
Many programs will also require you to either have flight training or obtain a private pilot's license to ensure a clear understanding of aviation fundamentals.
Specific classes vary by institution. However, you will typically find courses like:
Aerodynamics
Air transportation management
Airport design
Airport management
Algebra
Aviation business simulation
Aviation law
Aviation planning
Aviation safety
Business computer skills
Composition and rhetoric
Finance for managers
General aviation operations and management
Macroeconomics
Management information systems
Management of human resources
National airspace system
Principles of accounting
Principles of management
Principles of marketing
Statistics
Skills You Can Learn
Aviation management training is focused on teaching you to direct and oversee various aspects of airport and airline operations, including:
Budgeting
Maintaining compliance with airport policies and federal, state, and local guidelines
Creating staff schedules
Ensuring airport and fleet maintenance is performed correctly and on-schedule
Overseeing safety and security
Communicating in an effective and culturally appropriate manner
Creating plans for improvement in various aspects of aviation business
Negotiating with clients and unions
While this list is not comprehensive, it highlights how training for this field combines a broad scope of business skills with specialized aviation training.
Licensing & Certification
Requirements vary depending on the area you choose to specialize in. Some aviation management jobs require a pilot's license, and some are purely administrative. Here are three of the top certifications in the industry:
The American Association of Airport Executives' (AAAE) Accredited Airport Executive (A.A.E.) designation requires:

Experience and demonstrated skill working in an airport management role
Paid membership with the AAAE or IAAE
Passing the paid Certified Member (C.M.) exam
---
Aviation Management Schools
Sponsored Listing
---
---
Career Information
Career Outlook
4% increase from 2019 to 2029
Median Salary
Aviation Management
Job Openings
Average Yearly Openings
Length of Training
Most Common Length
Work Settings
Specializations
Airport operations, airport design and planning, airline management, aviation security, and more
Source
Bureau of Labor Statistics
What Does an Aviation Manager Do?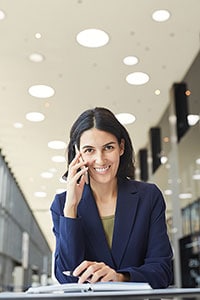 What exactly is aviation management? Simply put, an aviation manager oversees and directs a business within the aviation industry. This type of managerial role exists in many facets of air transportation. Core business skills are shared between these positions (like human resources and marketing); however, these roles also require specialized knowledge, like local, state, and federal aviation regulations.
Salary
The U.S. Bureau of Labor Statistics (BLS) groups "transportation, storage and distribution managers" together and reports the median salary from 2020 as $96,390. Additionally, here are some more specific aviation management jobs along with their median wages:
Aircraft cargo handling supervisor/air freight manager: $53,610/year
Airfield operations specialist: $51,330/year
Air traffic controller: $130,420/year
Median Annual Wage Comparison
Air traffic controller

All transportation managers

Aircraft cargo handling supervisor

Airfield operations specialist
Job Outlook
The BLS projects employment of all types of transportation managers to increase 4% from 2019 to 2029. This matches the 4% job growth rate projected for all occupations in the U.S. (average job growth). Between new jobs and jobs created by employee turnover, this means about 10,000 job openings each year, on average. Job outlook will vary depending on the area of aviation management you work and specialize in. For example, here's the projected growth for some of the common specializations:
Airfield operations specialist: 6% (faster than average)
Aircraft cargo handling supervisor: 5% (faster than average)
Air traffic controller: 1% (lower than average)
Key Benefits
You've got options: Many skills you learn in aviation management are transferable to other jobs and professions and leave the opportunity for you to build on your training. Business management fundamentals are extremely versatile and expandable. And aviation-related experience is a great stepping stone for higher roles within the industry.
Industry changes keep things fresh: Every aspect of aviation must continue to evolve as equipment and digital technology, security issues, economic factors, and global circumstances are constantly changing. Your work is more likely to keep you interested and engaged because you need to keep up with the industry.
Aviation Management Jobs and Specializations
The kinds of jobs you can get with an aviation management degree are varied and depend on what area you specialize in. Some of the most common career choices in this industry include:
Airport operations manager:
Oversees reviewing, evaluating, organizing, and day-to-day airport operations
Ensures that the airport complies with all TSA and FAA regulations and procedures
Airline operations manager:
Looks after air traffic and ground control operations for a specific airline
Handles the hiring and scheduling of pilots or crew and ensure all background checks and medical reports are appropriately filed
Confirms that the airline and all its flights meet FAA standards
Aviation consultant:
Is an external consultant retained on a project basis
Is very knowledgeable, with specific expertise, and provides services to airlines and airports that range from engineering and design to crew certifications
Air freight manager:
Oversees all goods for delivery, ensuring they are in proper order
Supervises the freights' delivery to the aircraft and tracks them until they reach the receiver
Airfield operations specialist:
Oversees the entire airfield area of an airport
Ensures aircraft safety upon take-off and landing, maintains ground navigational instruments, performs inspections, and communicates with air traffic control
You can also choose to continue your training to become an air traffic controller or commercial pilot. You could even consider any number of government agencies or organizations that look for applicants with this kind of education. Many require qualified aviation professionals, including:
---
It's Time to Put Your Career Goals First
Find aviation management training nearby or online by searching with your zip code below. Then you can quickly get more program details from a school that interests you!