All-State Career School
Baltimore, Maryland
Pittsburgh, Pennsylvania
Last Updated
All campuses are open and All-State Career School has transitioned to online and remote delivery of classes for all students. All-State Career School admissions team has also transitioned to remote interview and enrollment, so prospective students do not need to visit the campus at this time.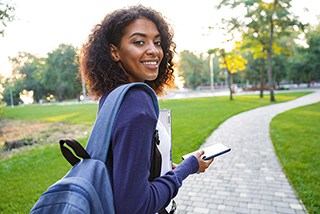 Seize the opportunity to improve your life.
All-State Career School provides two practical ways to start moving closer to a stable and satisfying future. Learning HVAC or welding can enable you to do something truly useful. And it can make it a lot more achievable to create financial stability for you and your loved ones.
That's why the training at All-State Career School goes beyond what you might expect. Its purpose is to give you quality mentoring so that you can end up ready to work in a leading skilled trade.
It's all about making sure you have the opportunity to discover your real potential. Because this is your time. This is your moment to prove that your goals deserve to be achieved.
Let All-State Career School be the partner that helps you make things happen. Send them a simple request for more information today!
---
Train in a Supportive Setting
All-State Career School works hard to make sure that your training is worth your time. As an HVAC or welding student, you can enjoy:
Modern practice labs
Access to relevant equipment and tools
Small class sizes
Help finding a job after you graduate
Interview training and career guidance
---
Get Started in Heating, Ventilation, Air Conditioning and Refrigeration
Some career options just make good sense. HVACR is one of them. All-State Career School wants to show you how to take advantage of a trade known for reliable job opportunities.
Think about it: We all depend on having comfortable indoor spaces. Keeping food cold is also very important. And the systems that make it all possible continue to get more advanced.
From the campus in Baltimore, you can start obtaining skills related to tasks like:
Installing and fixing heat pumps
Looking after air conditioning units
Maintaining refrigeration equipment
Using systems that are controlled by computer
At All-State Career School, you'll even get help in preparing for an important certification test from the Environmental Protection Agency. By passing it, you can elevate your value in the eyes of many employers.
Ask for more information right now!
---
Begin Training in Welding Technology
At All-State Career School, you can start discovering why many of today's welders love their work. It's the kind of job that keeps your mind sharp and your hands engaged.
At the Pittsburgh campus, you'll be taught skills that could lead you into a future involving responsibilities like:
Helping to build or repair bridges
Contributing to the construction of skyscrapers
Piecing together boilers and pressure vessels
It's a course of training designed to ready you for welding certification tests. You could soon be confidently demonstrating many techniques used in industrial welding.
So invite All-State Career School to send you additional information!
---
Send an Information Request to All-State Career School Today!
Your new future can start right now. So give All-State Career School a way to contact you with more details. They'll get back to you as quickly as possible and answer any questions you have.
---
All-State Career School Locations
Baltimore, Maryland
2200 Broening Hwy
Baltimore
MD
21224
Pittsburgh, Pennsylvania
1200 Lebanon Rd Ste 101
West Mifflin
PA
15122
---
---