Hotel Management Schools
Last Updated
Put your friendly personality and natural leadership abilities to work for you.
Hotel management schools know what it takes to help people expand their skills and develop into professionals ready to work within fast-paced hospitality settings. Such skills are in demand all over the world. And people with careers in this industry often enjoy terrific benefits. It's all a result of learning what goes into good hotel management. Training programs tend to cover a full range of important aspects related to the field.
Get the details you need about training to become a hotel manager by learning more about the schools below!
Five Smart Reasons to Go After a Career in Hotel Management
---
---
Hotel Management Schools
Sponsored Listings
---
---
Five Smart Reasons to Go After a Hotel Management Career
1. Good Earning Potential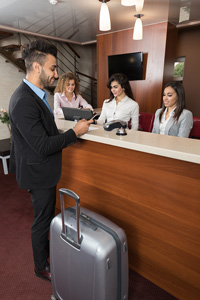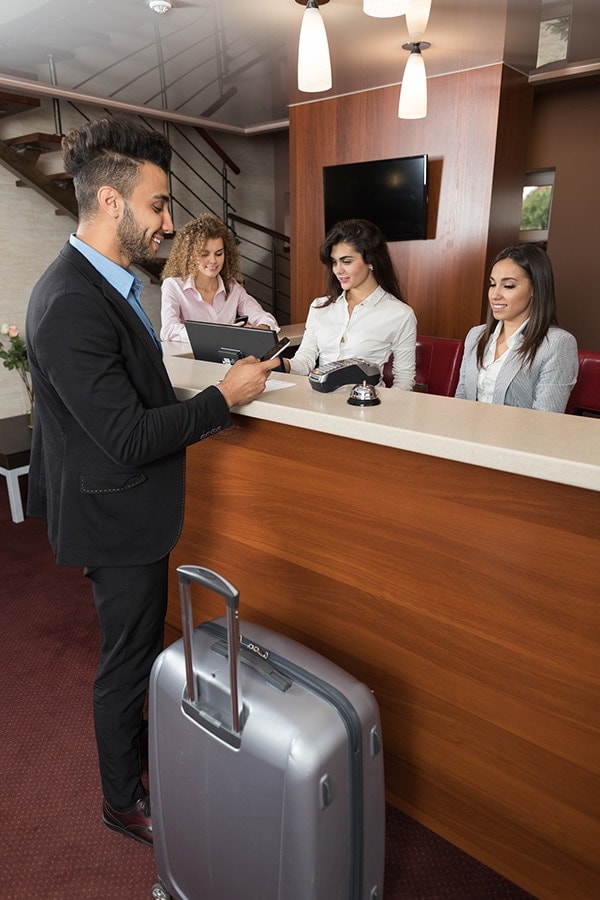 Hotel managers make competitive salaries. In fact, in 2022, median pay in the U.S. for lodging managers was $61,910.* And the top-earning professionals in that role made more than $122,440. With financial management skills and experience, it's possible to make even more. For instance, hotel workers in the advanced position of general manager earn median salaries of $98,100, and many make over $221,270 per year.
2. Opportunities for Advancement
Employment of hotel managers is estimated to increase by seven percent from 2022 to 2032.* And in addition to growth potential, a career in hotel management can lead to some very high positions. Many hotel managers work their way up into executive roles such as regional manager, director of sales, or even chief operating officer. Such opportunities often come from gaining business skills and moving into positions within larger and more prestigious hotels.
3. Stability
According to the American Hotel & Lodging Association, hotels contributed almost $760 billion to the GDP of the United States in 2022. Globally, the numbers are just as encouraging. Worldwide, the hotel industry generates more than $800 billion in revenues each year. Simply put, this sector is consistently strong, and good managers are always needed as different hotels compete for very discerning guests.
4. The Chance to Make a Noticeable Impact
Being in hospitality management allows you to take charge and see results. When you have a leadership position within a hotel or restaurant, you get to play a key role in building and maintaining the reputation of that establishment. From the crew you hire to the standards you set, your work produces outcomes that are easy to recognize and feel proud about.
5. Opportunities to Work Where You Want
Skilled hotel managers can find work almost anywhere. Every city has a wide range of accommodations, from limited-service establishments to upscale hotels. With this career, you are never limited to just one area of the country—or even to just the U.S. In this industry, there is no limit to where you can go or how much you can achieve.
---
Take One Simple Action Today
Learn more about what an education in hotel management could mean for you. Ask one of these schools to send you additional details about training for this career right away!
---
* Bureau of Labor Statistics, U.S. Department of Labor, Occupational Outlook Handbook, https://www.bls.gov/ooh/. Some careers listed may be part of a combined occupation profile (visited October 16, 2023).