Sacramento Schools & Colleges
By Publisher
| Published
| Last Updated
More than 190,000 people attend colleges and trade schools in Sacramento and the surrounding metro area each year, according to the U.S. Census Bureau. By getting the right post-secondary education or training, residents of this region can pursue good employment opportunities related to health care, business, construction trades, and many other sectors.
---
Education & Training
Post-secondary students and graduates in the Sacramento region can utilize several useful resources, amenities, and opportunities to enhance their educational and career-seeking experiences.
Key Benefits of the Area for College Students
Free access to educational and career development resources: With a card for the Sacramento Public Library, you can benefit from an extensive collection of books and digital media at 30 branches. The library even offers access to free online courses, test-prep materials, and practice tests in career-related areas (which could be an excellent supplement to your education).
A highly diverse social environment: Compared to the U.S. as a whole, Sacramento has higher percentages of Asian, Hispanic or Latino, and mixed-race residents. It's a great place to stay if you want to meet and network with interesting people of different backgrounds while preparing for your chosen career.
Good career prospects for new grads: Compared to other metro areas of a similar size, Sacramento's job market is healthier. Plus, there is the additional advantage of being relatively close to Silicon Valley for potential internship and job opportunities.
Costs
Colleges, universities, and trade schools in Sacramento and the surrounding region vary in what they charge students for their courses and programs. But to give you a rough idea of potential expenses, here is the median tuition at metro area four-year colleges, according to Data USA:
Public schools: $8,622 (in-state); $28,569 (out-of-state)
Private schools: $8,964
---
---
FAQs About Being a Student in Sacramento
Is Sacramento an affordable California city for students?
The overall median monthly rent in the Sacramento area is more than the national median. Still, it is lower than the California median. For a studio or one-bedroom apartment in the Sacramento metro area, the median rents are $1,078 and $1,119, respectively (more than 13 percent lower than the California median for each).
What are my transportation options if I don't have a car?
The Sacramento Area Council of Governments (SACOG) says that several public transit providers offer bus and light-rail service throughout the region. In many cases, college students can apply for discounted passes through their schools or individual providers. Walk Score ranks Sacramento as one of the top 20 best places in North America for getting around on a bicycle. SACOG is currently in discussions with Lime about reinstituting a bike-share program in the city.
What else is worth knowing about?
If you're a good student in 10th grade who lacks the financial means to pursue a bachelor's degree and you would be the first person in your family to earn one, then check out Future Sacramento. You may qualify for a scholarship that funds up to five years of your college education.
Or, if you're thinking about pursuing a skilled trade, it's worth exploring potential apprenticeship opportunities in the Sacramento area through the State of California Department of Industrial Relations website.
New college graduates who are just beginning their professional careers should consider attending the annual Emerge Summit for its inspirational presenters and networking opportunities.
---
Sacramento Schools
Sponsored Listings
Automotive Technician
Dental Assistant
Electrician Technician
Heating, Ventilation, and Air Conditioning
Medical Assistant
Medical Billing and Insurance Coding
Criminal Justice: Corrections
Dental Assisting
Medical Administrative Assistant
Medical Assisting
Medical Billing and Coding
Pharmacy Technology
Veterinary Technology
Automotive Technology
Collision Repair & Refinish Technology
Diesel & Industrial Technology
---
---
Industry Information
The Sacramento region is home to many thriving industries that provide good employment opportunities. Health care, construction, clean technology, government, agriculture, and finance are just a few of the most prominent examples.
Fastest-Growing Industries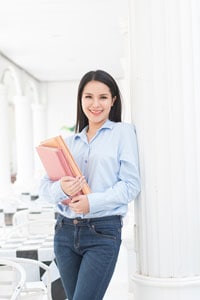 According to projections from the State of California Employment Development Department (EDD), certain sub-sectors within the health care and construction industries are expected to support the highest rates of job growth in the Sacramento--Roseville--Arden-Arcade metro area from 2016 to 2026. Over that 10-year period, the fastest-growing sub-sectors are projected to include:
Ambulatory health care services (30.5%): The region will likely experience rising demand for medical and dental services that can be performed on an outpatient basis.
Construction of buildings (28.8%): This sector includes construction management and building firms as well as general contractors and remodelers that build, maintain, or alter residential, commercial, or industrial structures. It doesn't include specific trades.
Nursing and residential care facilities (26%): Like many other cities, Sacramento has a growing need for places where older adults and others with long-term care requirements can live and receive daily, skilled assistance.
Foundation, structure, and building exterior contractors (25%): In this construction sector, the focus is on providing specialty services related to aspects like pouring concrete, framing basic structures with wood or steel, putting stonework into place, and installing windows, siding, and roofing.
Building finishing contractors (24.4%): This sector includes construction tradespeople such as drywallers, painters, tile and flooring specialists, and insulation and cabinetry installers.
Careers Related to the Industries Above
Average Annual Wages
Construction managers

Licensed vocational nurses

Carpenters

Roofers

Dental assistants
Other Key Industries
In addition to health care, which supports hundreds of thousands of jobs in the area, the City of Sacramento says that several industries (both established and emerging) are important to the region's economy. For example, as the capital city of California, Sacramento supports a huge number of government jobs. Retail and advanced manufacturing are also major sectors. And the following industries are seen as key to the area's economic development:
Agribusiness: The Sacramento region is home to many different companies involved in manufacturing food, selling and distributing farm-related goods, and supplying organizations and individuals in the agricultural sector. Plus, local researchers are engaged in investigating new possibilities for sustainable agriculture.
Clean technology: Renewable energy is just one focus of certain regional companies that are part of this sector. Various other organizations specialize in making products and systems greener and more energy efficient.
Entertainment and tourism: Sacramento attracts many different events, including many conventions, which generates several opportunities for companies and professionals involved in this sector.
Financial and business services: When it comes to residents' employment, this industry has a substantial presence. After all, the services provided by this sector are needed by virtually every other sector in the region.
Post-secondary education: The City of Sacramento notes that the region's many colleges, vocational schools, and professional schools represent an industry worth about $1.1 billion.
Careers Related to the Industries Above
Average Annual Wages
College administrators

Personal financial advisors

Event planners

Agricultural technicians

Solar energy installers
Career Information
In terms of employment growth, job availability, and salary potential, occupations related to health care and business offer some of the best prospects for Sacramento area residents.
Job Growth
12.5% from 2016 to 2026
(metro area)
Job Openings
Yearly Average
(metro area)
Average Salary
(all occupations)
Population
(city)
Number of Employers
(county)
Key Industries
Health care, government, advanced manufacturing, retail, agribusiness, clean technology, entertainment and tourism, financial and business services, post-secondary education
Sources
State of California Employment Development Department
U.S. Bureau of Labor Statistics
U.S. Census Bureau
City of Sacramento
Fastest-Growing Careers
EDD employment projections for the Sacramento--Roseville--Arden-Arcade metro area show that, between 2016 and 2026, the "transportation workers, all other" occupational category is expected to have the highest job growth rate (50%). However, fewer than 200 people are employed in that category. The next-highest rates of growth over that period are associated with the following occupations. Annual wages are based on 2019 estimates from the Bureau of Labor Statistics (BLS) for the Sacramento metro area.
Personal care and home health aides (44.8%): Assist physically challenged people who need help with basic acts of daily living or health-related tasks in their homes. A high school diploma is enough to get started in some positions. Still, many home health aide jobs require some additional state-approved training and certification.
Average yearly wage: $27,110
Physician assistants (41.4%): Take part in diagnosing and treating medical patients alongside physicians and other health practitioners. A master's degree and state license are required.
Average yearly wage: $124,590
Nurse practitioners (40%): Act as a provider of primary care by evaluating patients, figuring out ways to manage their health better, and consulting with physicians when necessary. You need to become a registered nurse (RN), earn a master's degree, and meet other state license requirements at this level.
Average yearly wage: $134,130
Physical therapist aides (40%): Help keep a physical therapy clinic running smoothly by setting up equipment, cleaning and organizing treatment areas, performing administrative tasks, and assisting patients as they move about the clinic. You may be able to get started with just a high school diploma.
Average yearly wage: $31,000
Physical therapist assistants (37.5%): Help patients perform various exercises as directed by a physical therapist to manage pain, recovering from injury, or restoring mobility and movement. You'll need an associate degree and a state license.
Average yearly wage: $75,470
Good-Paying Careers With the Most Yearly Job Openings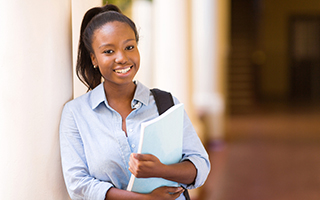 By getting some post-secondary education, people in the Sacramento metro area can pursue occupations that have hundreds or thousands of open positions every year, which pay more than the average salary in this region. Based on BLS wage estimates and EDD average annual opening projections for 2016 to 2026, here are the top examples:
Management analysts (2,060 yearly openings): Offer expert suggestions and advice to companies that need help making their ventures more lucrative and streamlined. You'll probably need at least a bachelor's degree.
Average yearly wage: $78,940
General and operations managers (1,614 yearly openings): Preside over a business establishment's everyday activities. A bachelor's degree may be required in addition to at least a few years of experience in the particular industry you work in.
Average yearly wage: $121,970
Registered nurses (1,472 yearly openings): Contribute to the comfort, recovery, and well-being of medical patients as one of the most vital kinds of health care professionals. You'll need to complete a state-approved nursing program and meet additional requirements to earn your license.
Average yearly wage: $126,560
Accountants and auditors (1,178 yearly openings): Help organizations maintain good financial records, make sound decisions, and comply with relevant laws and regulations. A bachelor's degree is usually the minimum requirement.
Average yearly wage: $80,760
Business operations specialists, all other (1,077 yearly openings): Contribute a particular type of expertise as part of an occupational category that, according to O*NET OnLine, includes professionals who specialize in customs brokering, energy auditing, online merchandising, business continuity planning, security management, or sustainability consulting. A bachelor's degree may be required.
Average yearly wage: $78,410
---
Career Training Could Transform Your Life
Trade schools in Sacramento enable many students to cultivate new and better opportunities in fields they enjoy.