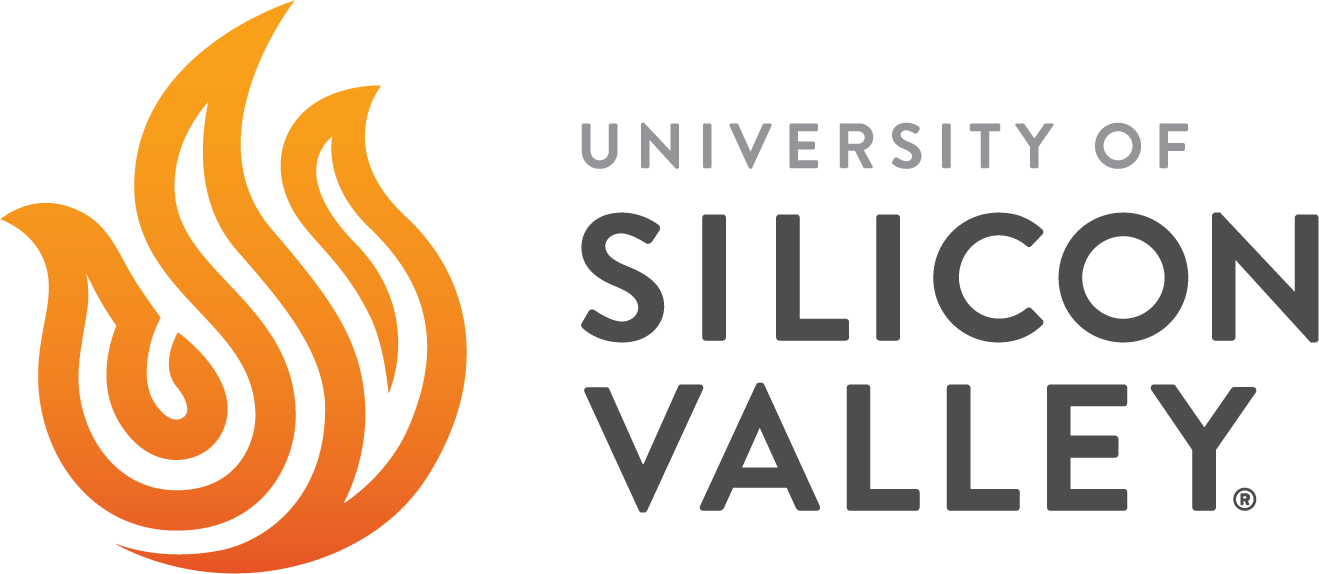 University of Silicon Valley
San Jose, California
Online
Last Updated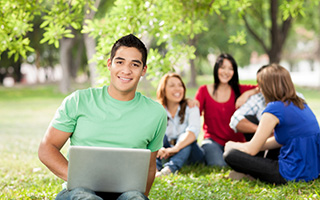 Take a bold step toward success by honing your talent, creativity, and innovative savvy.
University of Silicon Valley (USV) helps aspiring creators become extraordinary contributors to the industries they love most. From animation and gaming to music and technology, USV is all about helping you reach your potential.
With its prime location in the heart of Silicon Valley, this regionally accredited college can empower you to start mastering skills that world-class companies and innovators value. You can choose to learn on campus or embrace the flexibility of USV's online programs.*
Just picture the opportunity: You'll be taught by industry experts who have real experience and connections to some of Silicon Valley's major players. And you'll have the chance to get one-on-one attention from them since, on average, classes consist of fewer than 14 students per instructor. That means your professors can truly mentor you as you begin transforming your passion into market-ready skills for the next wave of 21st-century careers.
Plus, USV has been recognized for having some of America's best training opportunities. For example, the school's animation and game design programs have each been ranked 13th in the nation—by Animation Career Review and The Princeton Review, respectively.
So start putting yourself in the right place to succeed. At USV, your education will be directly related to the opportunities that await you. Ask for additional information right now!
---
Fun Programs That Incorporate Project-Based Learning
Do you learn best by doing? At USV, students get to collaborate with each other while working on real-world projects in on-campus studios prior to graduation. So you'll have the opportunity to experience what it's like to work as part of a development team that consists of creative and technical specialists.
---
Digital Art & Animation
Get the hands-on training you need to develop your skills as an animator, conceptual artist, or visual effects (VFX) specialist. By pursuing this bachelor's degree, you'll be immersed in the process of bringing projects to life that include amazing characters and awe-inspiring digital worlds. Plus, you'll have the confidence of knowing that your training was crafted with industry input in order to help you develop the expertise that today's studios seek.
Availability:
---
Digital Audio Technology
Learn to push the boundaries of what's possible in the audio industry. USV's bachelor's degree program in digital audio technology focuses on helping you tap into your full creative potential while you begin mastering the use of industry-standard audio equipment. You'll have the chance to gain skills related to the production of music and sound effects or the development of audio software.
Availability:
---
Game Design Art
Lend your talent and creativity to one of today's best forms of storytelling. Whether you want to create the amazing visuals or write the immersive narratives for new video games, this bachelor's degree program can help push your abilities to the level of a real professional. Just imagine the joy of having a career that lets you invent new virtual worlds and characters. With training from University of Silicon Valley, you can make your vision a reality.
Availability:
San Jose, California
Online
---
Game Design Engineering
Are you driven by an aspiration to code and develop awesome video games? At University of Silicon Valley, you can start acquiring the technical abilities you need for a career that's all about creating amazing gameplay experiences. Whether you want to develop your own game engines or modify existing ones, this bachelor's degree program can help you learn how to create a project plan and incorporate graphics, animation, and even artificial intelligence.
Availability:
San Jose, California
Online
---
Software Development
Led by industry professionals who understand that innovation requires hands-on learning, the Bachelor of Software Development program offers students the ability to move beyond theory to real-world experience. Additionally, USV's trimester calendar allows students the ability to complete their 8-trimester course load in as few as 32 months instead of four or five years! In less than three years, you could be working in this exciting industry.
Availability:
---
Assistance With Making Your Education More Affordable
You deserve a real opportunity to earn the degree you want. That's why USV offers help with navigating the options for financing your education. For example, financial aid is available for students who qualify. The school even offers a variety of its own scholarship opportunities to eligible students.
In addition, eligible full-time students can take advantage of the USV Tuition Lock. Here's what that means: As long as you continue to meet the eligibility requirements, your tuition is guaranteed to remain the same from the time you enroll to the time you graduate.
---
An Amazing Opportunity to Learn in the Center of Silicon Valley
There's no better location in California, the U.S., or maybe even the world if you want to be around creative visionaries and high-tech innovators. Silicon Valley is a true hub for invention and entrepreneurial talent. It's an amazing place to learn, develop your skills, meet like-minded people, and stay constantly challenged and inspired.
California
Silicon Valley, California
191 Baypointe Pkwy
San Jose
CA
95134
Online
California Residents Only
---
Aim for an Extraordinary Future
Now is a terrific time to start developing your talents for a career in creative technology. So don't hesitate to get started. Let USV know that you're ready to receive further details right away!
---