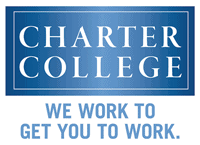 Charter College
Alaska · California · Montana · Washington · Online*
Last Updated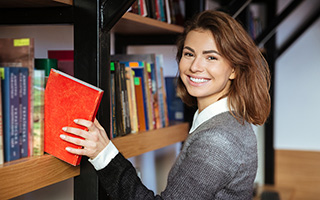 Achieve the career of your dreams!
Charter College is a private, independent institution of higher education that emphasizes a new direction for education. Charter College is not a liberal arts college or university. Instead, Charter College takes the best elements from each of these respected educational institutions to create a unique and innovative experience that meets their students' needs.
Charter College offers career training programs in the growing fields of health care, business, veterinary, information technology, and select trade careers. They provide their students with a career-focused education that is relevant in today's workspace and integrated with industry-specific technology, software and equipment.
Charter College's ultimate goal is to help you achieve your goals inside the classroom so that you can exceed your expectations in a fulfilling career.
---
Career Preparation to Help You Build a Future
Charter College offers an education that is focused on growing career fields where trained professionals are in demand. The career training programs get you out of the classroom and into the workplace faster, armed with the skills you need to be successful.
Within Charter College's programs, you'll find industry-current labs and facilities, experienced instructors, and hands-on training using equipment that prepares you for today's workplace. All of this was designed with you in mind.
Charter College also works to accommodate your demanding life with flexible class schedules, including day and evening classes, blended learning programs and online programs. Blended learning means that your studies are split between in classroom work and online work, offering you more flexibility. They do this because they want students to get their certification without too many time constraints. With the blended learning model, you save on commuting and travel expenses, while still being able to remain committed to every other priority in your life.
If you are interested in starting your career off strong, Charter College could be the right option for you. Contact Charter College to get started today!
---
Charter College Programs
---
Business Certificate Program
Business Office Administration
Charter College's Certificate in Business Office Administration gives students training in office functions, business communication, data entry, human relations and report preparation.
Students in this program have the opportunity to learn many kinds of software including Microsoft Office: Word, Excel, PowerPoint and Outlook.
Upon completion of this business program, students will have the skills necessary to work in the business industry.
---
Health Care Certificate Programs
Dental Assisting
Dental assistants work under dentists and perform many duties within the dental office. The responsibilities include patient care, running labs or doing office work.
You are able to work alongside the dentist during procedures.
Graduates of the Dental Assisting Certificate Program will be prepared for entry-level jobs in most dental settings.
Health Unit Coordinator
A health unit coordinator helps clinics, hospitals, and physicians' offices run smoothly. Students can learn about medical insurance processing and coding, health records management, patient care basics, and more.
Graduates of this program will be equipped to efficiently run a healthcare setting's daily operations while serving as a link between patients, staff, and other departments.
Medical Assistant
Charter College has a career-focused medical assistant program for residents throughout the Western states. This is because the program is a part of the blended learning strategy.
The medical assistant program combines clinical, technical and business skills. The unique combination of these skills makes graduates of this program highly valuable in the medical profession.
Medical Office Administrative Assistant
The Certificate in Medical Office Administrative Assistant program outfits students with the skills necessary to work in a medical front office, hospital setting or insurance office.
Students enrolled in the program would learn medical administrative procedures as well as medical-specific software programs.
Pharmacy Technician
Graduates of the Pharmacy Technician program could work as entry-level assistants to licensed pharmacists.
Charter College's pharmacy technician program teaches students the fundamentals of being a pharmacy technician; including drug distribution systems, customer service, pharmacy calculations, law and ethics.
---
Information Technology Certificate Program
Computer Aided Design
The Certificate in Computer Aided Design (CAD) program is designed to provide students with fundamental computer aided design skills in two-dimensional (2D) and three-dimensional (3D) documentation creation and modeling.
Students are prepared for a National Certification Exam (i.e., AutoCAD Certified User). In addition to attendance in all courses, students will be required to complete out-of-class assignments. These assignments include but are not limited to reading, exercises and problem solving, projects, research, papers, and presentations.
Upon successful completion of the program, students could seek or obtain entry-level employment in a computer aided design or drafting related field.
---
Trades Certificate Programs
HVAC/R
As the number of efficient and environmentally sound heating and air conditioning solutions continues to grow, so does the demand for residential, commercial, and industrial climate control systems mechanics and installers.
Charter College's HVAC/R training program focuses on the installation, maintenance, and repair of heating, air conditioning, ventilation, and refrigeration systems and prepares students to seek entry-level employment as a HVAC/R mechanic.
Welding
Welding is used in shipbuilding, aerospace applications, and thousands of other manufacturing activities. Welding is also used to join beams in the construction of buildings, bridges, power plants, and refineries. The basic skills of welding are the same across industries, so welders can easily shift from one industry to another, depending on where they are needed most.
The Charter College Welding Certificate program includes hands-on cutting, welding, layout, and fitting skills that are presently used and practiced in today's welding workforce. The welding certificate program covers how the welding processes work and why certain welding processes are used. Graduates are prepared to seek entry-level employment in fabrication shops and in the construction field.
---
Veterinary Certificate Program
Veterinary Assistant
You could launch an exciting career in veterinary medicine where you can put your compassion for animals into practice at your job every day. Whether they're pets, livestock, zoo or working animals, all animals matter to individuals and society. Veterinarians and their care assistants work to ensure animal health and bring animals back from illness and injury.
Vet Assistant duties may include examining animals for signs of illness, disease, or injury; feeding them; cleaning their cages and work areas; and, sterilizing laboratory and surgical equipment. Vet Assistants may also help with post-operative animal care, give medications, and prepare samples for the lab all under the supervision of veterinary or laboratory animal technologists or technicians, veterinarians, or scientists.
---
Charter College Locations
Charter College understands that enrolling in college is a big commitment. Most students juggle busy lives filled with family needs and work obligations. That's why Charter College makes getting a career education flexible and convenient through local campuses, blended learning and online programs.
Today you'll find Charter College in communities throughout the Western United States with new campuses being added as they determine the need for quality, fast-track career education in other cities.
For those who don't live near one of the ground campuses, some online programs are also available.
Online*
Alaska
Anchorage
2221 E Northern Lights Blvd 120
Anchorage
AK
99508
Wasilla
721 W Parks Hwy
Wasilla
AK
99654
California
Lancaster
43141 Business Center Pkwy 109
Lancaster
CA
93535
Oxnard
2000 Outlet Center Dr 150
Oxnard
CA
93036
Montana
Billings
1595 Grand Ave 230
Billings
MT
59102
Missoula
1930 Brooks St
Missoula
MT
59801
Washington
East Wenatchee
595 Grant Rd 5
East Wenatchee
WA
98802
Fife
3700 Pacific Hwy E 150
Fife
WA
98424
Lacey
4520 Lacey Blvd SE 40th
Lacey
WA
98503
Pasco
5278 Outlet Dr
Pasco
WA
99301
Vancouver
17200 SE Mill Plain Blvd 100
Vancouver
WA
98683
Yakima
2706 West Nob Hill Blvd 106
Yakima
WA
98902
---
Move Forward With Real Purpose
One simple action can start you on the path to a brighter future. Let Charter College know that you'd like more information right now!
---
Accreditation
Charter College is institutionally accredited by the Accrediting Bureau of Health Education Schools (ABHES).
---
*For Alaska residents, programs are offered online through Anchorage. For non-Alaskan residents, they are offered online through Vancouver.