Massage Therapy Schools in California
Last Updated
Massage therapy schools in California offer fast and direct training for a vocational field that continues to expand.
With your enthusiasm and motivation to succeed, you can begin transforming your life. And you can do that while helping many other people along the way. That's the power of choosing a career path that benefits yourself, and others. And it's why a lot of aspiring healers attend massage therapy schools. California, in particular, is a good region for pursuing an education in this part of the health and wellness sector. After all, people throughout this state regularly seek the skilled touch of professional massage therapists. Some of them want pain relief. Others need help rehabilitating from injury. And still others simply want a relaxing and stress-relieving experience. With hands-on instruction from massage schools in California, students learn how to provide these kinds of highly valued treatments.
Explore your options right now by searching for programs in your area. By using your zip code, you can discover nearby massage training that can greatly boost your future opportunities!
---
California Massage Therapy Schools
Sponsored Listings
North Hollywood, California
Massage Therapy
Physical Therapy Aide/Sports Rehab
---
---
4 Excellent Reasons to Attend a California Massage School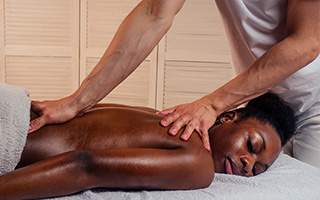 Becoming a massage therapist is a truly worthwhile goal to pursue. The field offers the potential to make a good living by doing something enjoyable, active, and gratifying. Plus, people who perform massage services offer positive ways for members of their community to get relief from physical or mental tension. And the therapies they offer are often good complements to other kinds of health and medical treatments.
So, why start looking into California massage schools and building your professional future in this state? Here are four of the top reasons:
1. California Massage Certification Is Voluntary
As someone thinking about entering this vocation, you might wonder how to become a licensed massage therapist in California. It's definitely an important aspect to consider. But here's the simple bottom line: State-level certification is purely voluntary. Earning it, however, can have a lot of benefits. And if you don't earn it, you still might need some form of local permit or authorization to practice massage in the town or city you work in.
What are the benefits of getting state certification? One of the main advantages is the extra respect it can provide among potential clients, employers, and others in the massage industry. Also, it gives you the freedom to practice massage therapy anywhere in California without having to get any other permits for it from local municipalities. (The exception is that you would still need a business license to operate your own massage therapy clinic.)
Becoming a Certified Massage Therapist (CMT) in this state primarily requires:
Successfully completing a minimum of 500 hours of education from a school approved by the California Massage Therapy Council
Passing one of two exams—either (1) the Massage and Bodywork Licensing Exam (MBLEx) from the Federation of State Massage Therapy Boards or (2) the Board Certification Exam for Therapeutic Massage and Bodywork (BCTMB) from the National Certification Board for Therapeutic Massage and Bodywork
2. Good Training Is Easy to Find Throughout the State
In this part of the country, you don't have to go far to attend a massage therapy school. California has an abundance of institutions that can train you to become a professional in the field. In fact, Southern California, Central California, and Northern California are all home to multiple schools. For example, you'll find a lot of options in regions like:
San Diego County
Riverside County, including the Coachella Valley
Los Angeles County
San Bernardino County
The San Fernando Valley
The San Joaquin Valley, including Kern, Tulare, and Merced counties
Fresno County
The Bay Area, including Santa Clara, Alameda, and Contra Costa counties
The Sacramento Valley
Solano County
Plus, many of the programs you can find incorporate training in a variety of massage techniques, including common modalities like deep-tissue massage, Swedish massage, and sports massage. And the best massage therapy schools in California often provide the option of choosing additional specialties to explore.
3. The Job Outlook Is Very Bright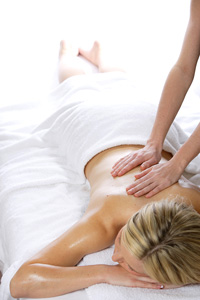 Massage is growing in popularity as more and more people seek ways to enhance their well-being. Older people, especially, are turning to massage therapy in rising numbers for the health benefits it can provide. And since this state has one of America's largest populations and most robust economies, it's full of potential clients. In fact, in 2021, the state had the highest level of massage therapy employment in America, according to Occupational Employment and Wage Statistics (OEWS) program data.*
And according to the State of California Employment Development Department, California's massage therapists are projected to enjoy an increase in employment of 29 percent between 2016 and 2026. That translates to a total of about 3,900 job openings each year over that period, on average.
4. You Can Generate a Good Income
OEWS program data indicates that in 2021, the median pay for a massage therapist in California was $22.88 per hour.* For full-time work, that's equal to a yearly salary of $47,590. And some massage therapists eventually earn more than $77,600 a year.
---
How to Get Started
You can find a massage therapy school near you by using our school search tool. Just enter your zip code and connect with the schools that interest you.
Featured California Programs
---
---
* Unless otherwise noted, salary information is based on May 2021 data from the Occupational Employment and Wage Statistics (OEWS) program. Job growth and average yearly openings estimates are from the Bureau of Labor Statistics and are for the 2021 to 2031 period.