Military Tuition Assistance
Last Updated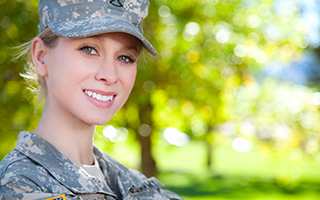 With a military tuition assistance program that is DANTES-approved (Defense Activity for Non Traditional Education Support), you could receive up to 100% tuition assistance! Whether you are part of the Marines, Navy, Air Force, National Guard, Coast Guard, or Army, tuition assistance can be within your reach.
Military tuition assistance is offered through the schools listed here and is intended for those on active duty or reserve. The listed schools can help answer your questions, find out if you are eligible for funding, and can even assist you with any military tuition assistance form requirements. Most of the schools offer military correspondence courses and online training so you can receive a flexible education. This can help you in the event of deployments, relocations, and temporary duty requirements. Whether you are interested in training options online, on campus, or by distance learning, military tuition assistance could be available for you.
Even if you are an active or reserve member of a military unit, such as the Army or Coast Guard, tuition assistance can help you gain an education at the same time. Find out more about military tuition assistance by requesting information from one of the schools listed below.
---
---