Advanced Technology Institute
Virginia Beach, Virginia
Last Updated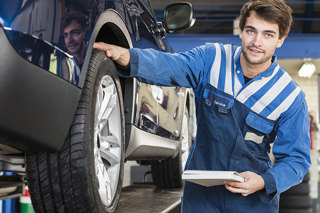 Your career in a rewarding skilled trade can start with an education from Advanced Technology Institute (ATI). Whether you're interested in automotive technology, welding, diesel/heavy vehicle technology, or climate control training, ATI offers degree and diploma program options to help you achieve your career goals.
At ATI, you can receive hands-on training from instructors who possess relevant, real-world experience, as well as technical and academic knowledge. You can also benefit from the opportunity to obtain your education within classroom, laboratory, and realistic shop settings, which can help you develop the practical skills required to pursue your new career.
ATI values helping students finish their programs successfully, as quickly as possible. That's why their Accelerated Program Delivery model was designed to train students in less time than traditional program schedules without sacrificing quality. Training is available in five-week terms, which allow students to experience the satisfaction of completing courses in a little over a month. These short terms run year-round, with the only interruption being holidays and two short breaks in June and December. This schedule allows students to keep graduation in their sights as they work through their programs with momentum.
In addition, ATI can offer assistance through its financial aid office, which can provide information related to loans, grants, and scholarships, as well as work-study options. Plus, ATI's programs are approved for Veterans Administration Educational Benefits.
ATI can also allow you to enjoy valuable student services, such as housing assistance and ride-share coordination. You can even have the opportunity to receive help in finding a part-time job related to your training. Plus, as a student and a graduate, you can take advantage of ATI's Graduate Employment Services, which can provide guidance on various topics, such as interviewing techniques, resume writing, tactics for job searches, and more.
If you're ready to obtain an education that is designed to help you graduate quickly—perhaps even sooner than you might think—take a moment to explore the programs offered at ATI.

---
Advanced Technology Institute Programs
Diplomas
Automotive Technology
Diesel/Heavy Vehicle Technology
HVAC and Refrigeration
Welding Technology
Associate Degrees
Automotive Technology with Service Management
Diesel/Heavy Vehicle Technology with Service Management
HVAC and Refrigeration with Service Management
Welding Technology with Service Management
---
Advanced Technology Institute Location
Virginia Beach, Virginia
5700 Southern Blvd
Virginia Beach
VA
23462
---
---