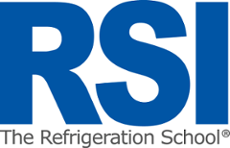 The Refrigeration School
Phoenix, Arizona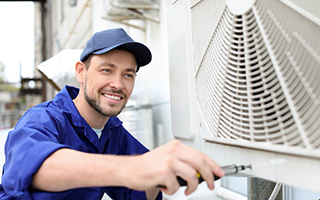 Start getting valuable skills for a sustainable career.
The Refrigeration School (RSI) specializes in helping aspiring tradespeople like you develop practical abilities for reliable, hands-on vocations. In less time than you may realize, you can gain the technical expertise you need to begin working in the heating, air conditioning, refrigeration, electrical, or welding trades. With training from this school, you'll be much closer to turning your ambitions into reality.
At RSI, you'll get a lot of direct, hands-on practice as you learn how to perform professional skills using real-world equipment. In fact, the student-focused training environment is designed to support your development from day one. You'll learn from industry pros who have real experience and know what it takes to succeed. And you'll be taught how to troubleshoot and solve common problems so that you can hit the ground running when you begin your new career.
Isn't that what you deserve? Your goals matter. So take action to start achieving them. Ask RSI to provide you with further information right now!
---
RSI Programs
---
Electrical Applications
Are you ready for hands-on training that can help you become an electrician? In as few as seven months, you can learn the practical skills you need for pursuing career opportunities in the electrical trade. This program will teach you about the fundamentals of electricity and mechanical systems, including electrical distribution. You'll also learn about wiring, lighting, and cabling for residential and commercial buildings. You'll even be introduced to the principles of solar power.
---
Electro-Mechanical Technologies
Give yourself some real career flexibility. In this nine-month course of training, you can develop skills for both the HVAC/R and electrical trades. You'll learn about climate-control systems for indoor heating, air conditioning, and refrigeration. And you'll be taught about residential and commercial electrical wiring as well as solar energy technology.
---
Refrigeration Technologies
Do you want training that only takes six months to complete? This program can prepare you for entry-level opportunities and certification in the HVAC/R trade. You can learn how to diagnose, repair, and service common types of heating and cooling equipment as you gain a marketable understanding of fundamental electrical and mechanical concepts.
---
Welding Specialist
Get started in a trade that's essential to many fascinating industries. At RSI, you can gain a wide range of welding skills in only seven months. You'll learn about proper safety and setup procedures. And you'll practice several techniques and processes used in structural, pipe, and thin-alloy welding. Plus, most of your training will be hands-on. (The classroom portion is just one day per week.)
---
Classes, Services, and Support Geared Toward Your Success
RSI aims to support students in several different ways. For example, students can choose between day and evening classes, which means they can train when it's most convenient for them. And for students who qualify, financial assistance is often available. Veterans, service members, and their families may even be able to take advantage of special tuition rates. (Request information to learn more).
In addition, students and graduates of RSI can access a wide range of career services. They can get assistance with drafting resumes and cover letters, looking for job opportunities, and getting ready for interviews. They can also attend on-campus networking events and job fairs.
---
An Easy-to-Access Training Campus
RSI is conveniently located in the Phoenix metro area. That means you can take advantage of more than 26,000 square feet of training space in Phoenix, Arizona. Whether you drive or take public transportation, you can access this school from just about anywhere in the metropolitan area.
Arizona
Phoenix
4210 E Washington St
Phoenix
AZ
85034
---
Step Up to Your Future
You can become a skilled and relied-upon tradesperson in a relatively short amount of time. So take action right now. Send RSI a quick request for additional details today!
---
---
For more information about our graduation rates, the median debt of students who complete our programs, and other important information, please visit our website at: https://www.rsi.edu/about-rsi/regulatory-information/.