Connecticut Electrician School Guide
Last Updated
Attending a Connecticut electrician school can have many appealing benefits for aspiring tradespeople like you.
For instance, consider the potential of being able to transform your future into one that fills you with a lot of pride. Or imagine having a career in which you actually enjoy a lot of your day-to-day experiences. Getting electrician training is one way to begin generating that kind of opportunity. It's an option that can quickly provide a foundation for entering a trade that offers many people a sense of freedom and stability.
Plus, Connecticut is an especially enticing place to become an electrical technician. After all, the Northeast region of the U.S. is home to all kinds of industries, including a large residential and commercial construction sector. And people in this region tend to have a lot of respect for qualified tradesmen and women. They know that skilled hands-on work is essential to providing and maintaining the things they rely on, such as reliable electricity.
So give yourself the chance to start prospering. Discover good options for electrician training in Connecticut by using your zip code to conduct a fast search right now!
---
---
Connecticut Electrician Schools
Sponsored Listings
---
---
---
Top 3 Reasons to Get Electrician Training in Connecticut
From homes and offices to sophisticated manufacturing plants, nearly all types of buildings depend on electrical systems for their full functionality. That's why electricians are so valuable. Every community needs them. And in Connecticut, they can take advantage of:
1. A Positive Job Outlook
Many of the state's electrical tradespeople are nearing the age of retirement. As a result, a lot of new job openings for electricians are expected to become available in CT between 2020 and 2030. In fact, according to the Connecticut Department of Labor, employment in this trade is projected to rise within the state by almost 18 percent over that time period. That could equal about 1,000 openings each year.
2. The Potential for Excellent Pay
Connecticut's electricians typically earn wages higher than the national average for this trade. And depending on your electrical training, you might be able to pursue other related, high-paying opportunities as well. Electricians in Connecticut made an hourly median wage of $31.10 per hour in 2022.*
3. A Strong Market for Apprentices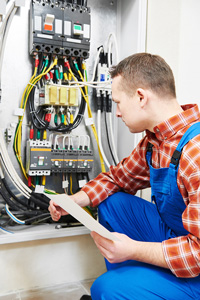 With over 3,400 apprenticeship sponsors (consisting of employers and labor/management partnerships), Connecticut is an active region for trades training. That means aspiring electricians can find the opportunities they need to become fully qualified, especially if they get some pre-apprenticeship training before approaching potential sponsors.
Simply put, a foundational program in electrical systems can be an important first step on your way to becoming a journeyperson. Just consider what you can learn about—often in only a year or less:
Electricity fundamentals
Safety measures
Blueprints and schematics
Low-voltage wiring for residential, commercial, and industrial systems
Electrical motors, generators, and transformers
Circuitry connections
The National Electric Code
With that background, you'll likely improve your odds of landing a good apprenticeship and being paid while continuing your training on the job. Then, with enough experience under your belt, you can qualify for one of Connecticut's licensing exams, including one of these levels:
L-6 Limited Electrical Journeyperson: Requires you to complete a registered apprenticeship program or at least four years of comparable training and experience.
E-2 Unlimited Electrical Journeyperson: Requires the same as above.
---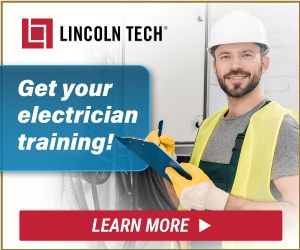 ---
How to Move Forward
Begin by finding out where you can get pre-apprenticeship electrician training in Connecticut. Simply put your zip code into the following search tool to explore nearby options right now!
Featured Connecticut Programs
Featured Electrician School Locations
---
* Bureau of Labor Statistics, U.S. Department of Labor, Occupational Employment and Wage Statistics, https://www.bls.gov/oes/ (visited August 30, 2023).