Online Trade Schools & Colleges
By Publisher
| Last Updated
Online trade schools offer a variety of convenient programs that help many students more easily fit their education into their busy lives. Enrollment in distance learning has been growing steadily for many years, according to Babson Survey Research Group. And with many U.S. schools closing their physical campuses because of the COVID-19 pandemic, more students are turning to online education.
---
---
Online Schools
Sponsored Listings
---
---
The Number of People Who Take Online Courses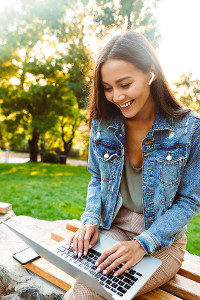 More than 6.9 million post-secondary students were enrolled in at least one distance education course in the fall of 2018, according to the National Center for Education Statistics (NCES). That represented 35.3 percent of all students at degree-granting institutions.
Below are the percentages of students at each type of post-secondary school who were enrolled exclusively in distance learning that same fall.
Two-year institutions
Public schools: 15 percent
Private non-profit schools: 45 percent
Private for-profit schools: 8 percent
Four-year institutions
Public schools: 10 percent
Private non-profit schools: 17 percent
Private for-profit schools: 68 percent
Why Some Students Prefer Online Courses
Flexibility and convenience are the main factors. By enrolling in trade school online, it's possible to get your education while holding down a full-time job, raising a family, or keeping up with other responsibilities. Many people enjoy being able to skip the commute and focus on their studies when it fits their schedule.
Many students choose to study online because it is the best option for their work-life responsibilities. Others choose online education because they simply prefer it. Of course, online learning may be the only option when public health concerns do not allow for in-person classes. That could be a significant factor in students' enrollment choices.
Most Popular Fields for Online Study
A wide range of online trade school programs is available, including in less-obvious areas like aviation management, cosmetology, the skilled trades, and more. Here are the shares of online undergraduate students who completed different programs, based on the results of the national survey referenced above:
The same survey found that while an overwhelming majority of online students enroll in degree programs, 14 percent go for certificates and two percent choose licensure programs.
How Employers View Online Education
Degrees and other credentials from online programs have gained a lot of mainstream acceptance. A Northeastern University survey of hiring managers found that:
About 61 percent considered online credentials to be equally as good as those achieved the traditional way.
More than 70 percent had hired a candidate who had completed a degree, diploma, or certificate online.
Over 30 percent expected that future technological advances will result in online education being better than in-person instruction.
Factors to Consider When Choosing an Online School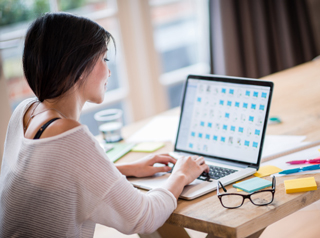 Here are four suggestions to keep in mind as you focus your search:
1. Look Into How the Courses Are Structured
Streaming video and virtual classrooms are popular tools. But different online schools may take advantage of other formats. So, when doing your research, look for tutorials or "test drives." Many schools and colleges, through their websites, offer students the chance to preview their online educational experiences.
A preview might be especially important for particular fields of study. For example, business administration programs may rely heavily on group projects. That means the school should make it easy for students to contact each other via email or live chat to divide coursework quickly.
Delivery is another important word to remember. Try to find out whether programs are delivered exclusively online or through a combination of media like print, video conferencing, or CD-ROM. Ask about the nature of group work, too, since some online vocational schools may encourage students to meet in person.
2. Go Over the Technical Requirements
Technology can change quickly, so ensure that you have the hardware and software required for a particular online program. It's also a good idea to ensure that round-the-clock technical support will be just a click or call away.
Compare the specs of your home computer with the technical requirements listed on school websites. That way, you'll know whether you need any upgrades. And remember: many powerful software applications and technologies are free. So a school that uses them will help you stay up-to-date without needing to spend a bundle. OpenOffice for word processing, VLC Media Player for video, and Adobe Acrobat for document sharing are just a few basic examples.
3. Determine How Accessible the Staff and Resources Are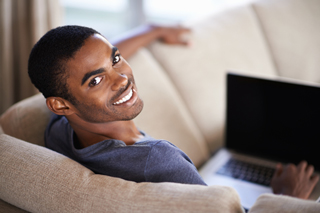 Find out how easy it is to reach the people who will be evaluating you. Look for instructor email links, toll-free phone numbers, and scheduled office hours. At many schools, professors and instructors answer questions and engage in group discussions or online chat during set hours.
That goes for teaching assistants too. Many professors and instructors enlist assistants to grade assignments and lead discussion groups. You'll want access to those important resources.
And since online schools allow you to study during day or night, it's helpful to be able to take advantage of support resources at times that fit your schedule. You may not be able to speak with an instructor at 3 a.m., but access to online libraries might make completing your assignments easier.
4. Make Sure You Have the Commitment
Are you disciplined enough to thrive? Online vocational training allows you to learn at your own pace and avoid commutes. But you still have to do your part by ensuring that you have enough time in your week to complete assignments before you enroll.
Also, make sure you can create a good learning environment at home or wherever you'll choose to study. Family and friends need to know that you require alone time with no distractions.
---
Online Trade Schools Make Vocational Education More Accessible
Learning remotely offers greater convenience and flexibility than attending on-campus classes, which can significantly increase your chances of success.