Bryan University
Online
Last Updated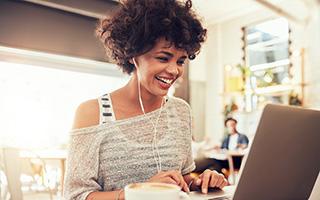 Take control of your future and train for a rewarding career in a thriving field with market-focused training from Bryan University. You can benefit from the school's decades of experience at turning out qualified, professional graduates. And you can take advantage of the convenience of an innovative virtual classroom that features interactive media instruction. You can even learn from faculty who have real experience in the fields they teach.
By offering programs in some of today's most in-demand fields, Bryan University can help you attain the professional career that you have always wanted. The school wants to help you start making your dreams come true. That is why the university develops its programs around the demands and needs of the job market. You will also have the opportunity to learn by doing through simulated job tasks. That's because Bryan University is interested in helping you earn more than a degree; the school wants you to successfully land and succeed in a great job.
Plus, this school offers access to career advice that can help you begin your new life on the strongest footing possible. The guidance is available whether you're currently enrolled or have already graduated. You can even get help putting together a business plan or an effective resume for the position you really want. Bryan University's staff and instructors are committed to helping you succeed in any way that they possibly can.
Explore Bryan University's areas of study today, and get on your way to an exciting career future!
---
Bryan University Areas of Study:
Bryan University believes that practice makes perfect. That's why you'll have the chance to develop skills for the real world by taking advantage of a rich, interactive, multimedia-driven learning environment. You can practice collaborating, solving problems, and building relationships as you interact with your instructors and peers.
In addition, after you graduate, you can refresh your knowledge by auditing any courses you've previously completed and that are still being offered. Bryan University wants to see you succeed now and in the future. So discover the program that lines up with your goals!
Associate Degree Programs
Advanced Full Stack Web Development
Applied Exercise and Fitness
Graphic Design
Health Information Management
Human Resources Management
Paralegal Studies and Litigation Technologies
Bachelor's Degree Programs
Exercise Science, Fitness, and Nutrition Management
Healthcare Administration
Paralegal Studies and Litigation Technologies
Undergraduate Certificate Programs
Full Stack Web Development
Medical Billing and Coding
Personal Trainer
UX/UI Design
---
Learn Online
Bryan University gives you the chance to learn modern skills while maintaining your existing commitments. The school's online programs are all about freedom, flexibility, and opportunity. (Why disrupt your current lifestyle when you can take advantage of advanced technologies that let you study from home?)
---
Start Bringing Your Dreams to Life
Today is the day that you stop dreaming and start doing. Bryan University's staff wants to let you know just how easily you can start working toward your professional goals. All you need to do is ask for more information right now. It's time to start pursuing your full potential!
---
Bryan University Accreditation
---