Online Business Schools
Last Updated
Online business schools can open up a whole world of opportunities.
Earning a certificate, diploma, or business degree online can set you up for an interesting career with flexibility. Opportunities for business professionals exist across the nation and around the world. This provides you the freedom to start out almost anywhere. It can also be relatively easy to move between industries and change specialties throughout your career since business skills are highly transferable. Online business colleges can offer you an education that evolves with your goals.
As you explore the options, you'll find various education levels, specializations, and industry certifications available. And it doesn't end there. Many business careers offer continuing education and advancement opportunities.
So if you are ready for positive change in your life, contact one of the online business schools below and find out how soon you can set your education in motion!
Growing Business Careers That You Can Train For Online
---
---
Online Business Schools
Sponsored Listings
---
---
9 Growing Business Careers That You Can Train For Online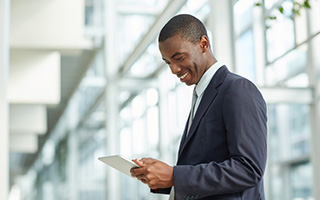 Businesses affect almost every aspect of our daily lives, and this can make for many diverse opportunities within the field. From careers in accounting to technical management, it can be relatively easy to find an education that suits your passion and interests best. Online business schools offer many exciting options that can help you develop your professional savvy.
Below are nine growing careers to consider as an aspiring businessperson. You may find some inspiration in this list and then decide which online business classes can help you soar to new heights!
Annual earnings are based on data from the Occupational Employment and Wage Statistics (OEWS) program. Job growth information is based on data from the Occupational Outlook Handbook.
1. Event Planner
Event planners need to be quick on their feet and self-motivated to handle the many aspects of their fast-paced work environments. You could find this to be a stimulating career where you draw upon your creativity and organization to provide the exact outcome your client desires. From one day to the next, you could be organizing corporate meetings, industry conventions, fundraisers, or trade shows, just to name a few of the possibilities. Career opportunities can exist within hotels, convention centers, stadiums, and more.
It is estimated that the number of event planner jobs could grow by 18 percent from 2020 to 2030. And median earnings in the field are $49,470 yearly. To start out in this career, many event planners opt for a bachelor's degree. However, you can choose a shorter training option, such as a program that leads to an event management certificate, so that you can get to work sooner at the entry level.
2. Market Research Analyst/Marketing Specialist
The world of marketing is nothing short of fascinating. Marketing researchers and specialists spend their time analyzing consumer behavior and examining current and predicted market conditions to determine the potential sales for a product or service. They dig into customer demographics, up-and-coming trends, in-demand products and services, and competitor offerings. As a marketing specialist, you could be developing both traditional and online marketing campaigns locally, nationally, or even globally.
Along with being a compelling career field, it is also growing. Market research jobs are expected to grow in number by 22 percent from 2020 to 2030. And the median yearly earnings are $63,920. Many market research analysts begin their careers with bachelor's degrees, but you can find online business colleges awarding anything from certificates to master's degrees.
3. Personal Financial Advisor
Personal financial advisors help people of all ages and backgrounds get their finances in order. As a financial advisor, you can build your expertise in the areas of planning, saving, and investing. You can develop an understanding of financial markets and institutions to provide your customers with solid financial advice and services.
Personal financial advisors earn a median of $94,170 yearly. And it is estimated that employment in the field could grow by 5 percent between 2020 and 2030. Personal finance professionals typically start their careers with a bachelor's degree. And with this in mind, you can also find online business classes that can prepare you to become a Certified Financial Planner (CFP) for further career enhancement.
4. Medical/Health Services Manager
When you think of a business career, you might not think of healthcare. But the reality is that almost every sector requires trained business professionals to help keep their operations running smoothly. You can have the best of both worlds where you draw upon your business skills to make a difference in the lives of others. Health services managers can oversee an entire organization or work within a specific area or department. They can be found coordinating, directing, and planning everything from finance to operations in hospitals, medical offices, nursing homes, and more.
The estimated job growth within medical and health management is 32 percent from 2020 to 2030. And along with solid growth projections, workers in this sector earn a median of $101,340 yearly. The most common education level is a bachelor's degree. And with a degree in hand, you could pursue positions such as health services manager, healthcare administrator, and program manager.
5. Logistician
Logisticians are also known as logistics managers, production planners, or supply chain managers. In this detail-abundant career field, you coordinate supply chains and manage product life cycles. You can oversee all of the processes that get products from the factory to the end consumer. These processes can include inventory management, distribution, and transportation. You may also utilize technology and software programs that make the organization's supply chain more efficient.
Logisticians earn a median of $77,030 yearly. And it is estimated that the field will experience employment growth of 30 percent from 2020 to 2030. Associate and bachelor's degrees are the most popular options for people starting out in supply chain management careers. You could also expect a great deal of on-the-job training since supply chain processes and technologies can vary greatly among organizations.
6. Social and Community Services Manager
Like healthcare, social services is not typically associated with business. But social and community service organizations require business professionals to manage and coordinate their programs and services. If a career that combines your compassion for others with your sharp business sense speaks to you, this could be a great fit. Social and community services managers can be found leading staff and volunteers, assessing community needs, evaluating program and service offerings, and working with other community organizations to make sure that all gaps are being filled.
Social and community services management positions are estimated to grow in number by 15 percent from 2020 to 2030. Workers earn a median salary of $74,000 yearly. And most enter the field with a bachelor's degree. Once working in the field, real-world experience can also help open you up to greater opportunities.
7. Management Analyst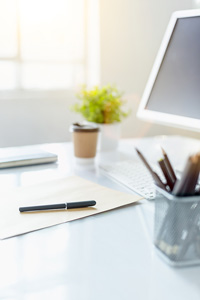 Management analysts are commonly referred to as management consultants or business analysts. This is one of the most diverse and varied career paths in business, which makes it an appealing option for many individuals considering earning a business degree online. Management analysts work in almost any sector examining organizations to help them improve operations, lower costs, and become more efficient, profitable, and productive. This can be a fulfilling career for independent, critical thinkers who are passionate about investigating and improving business processes.
Employment in the management consulting sector is estimated to grow by 14 percent between 2020 and 2030. And a consultant earns a median of $93,000 yearly. At the entry-level, a bachelor's degree is typically the minimum education required. But you could find more opportunities as you gain professional experience.
8. Construction Manager
If a hands-on business career that involves working at the ground level appeals to you, then a construction manager position may be exactly what you desire. You could find yourself handling residential or commercial construction projects right from the initial stages through to completion. This can include estimating and bidding on projects as well as planning and supervising the construction of buildings, subdivisions, roads, bridges, and much more. Construction managers typically work from a field office so that they can be on-site and communicate with owners/developers, tradespeople, contractors, and other construction workers.
It is estimated that construction manager jobs could increase in number by 11 percent from 2020 to 2030. The median earnings within the field are $98,890 yearly. And most construction managers begin their careers with a bachelor's degree. However, on-the-job construction experience can be highly valuable in this field. Your experience, combined with a shorter training option (like one that results in an associate degree), could also propel you into the workforce.
9. Financial Analyst
Financial analysts help guide investment decisions for individuals and businesses. They tend to be familiar with bonds, stocks, and other investments, as well as global markets and financial tools. As a financial analyst, you could be found interpreting financial information, tracking historic market activity, and predicting future conditions. This knowledge can enable you to help your clients with both short and long-term financial planning.
Financial analyst jobs are projected to rise in number by 6 percent from 2020 to 2030. With this career, you could earn a median of $91,580 yearly. And you can create further growth potential by acquiring additional credentials. A bachelor's degree is the most common choice for beginning a financial analyst career, but, depending on your program choice, you could then pursue a Certified Management Accounting (CMA) designation through the Institute of Management Accountants.
---
Prepare to Bring Out Your Inner Professional
Find out how you can start developing your talents to achieve a thrilling career. Enter your zip code below to discover an exciting selection of online business schools!
---