20 Best Jobs That Help People
Last Updated December 5, 2022
If you get fulfillment from making a positive difference in a person's quality of life, looking into different types of jobs that help people could be your first step toward a more rewarding future. You could soon be making the world a better place and earning a decent living while you're at it.
Work that's meaningful to others exists in an array of industries. Healthcare and social services offer many job options for helping people with their physical, mental, and emotional well-being. But vitally important work to benefit others occurs in other industries like business, law enforcement, and education.
Jobs that can help change the world are often humbler than we might think. Sometimes even the smallest gestures in a time of need can make a meaningful and disproportionately large positive impact on a person's life. And making that kind of difference can be very enjoyable. For example, personal training, massage therapy, and special education can be fun jobs that involve helping people.
Take a few minutes to look at some excellent career options that support, heal, protect, and teach others when they need it most.*
---
Healthcare and Wellness Jobs That Help People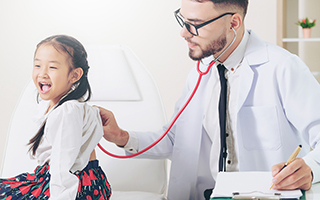 America's growing and aging population mean health care is expected to be a major employer in the coming years. That means there should be plenty of opportunities for people like you to assist those struggling with a variety of medical issues. Plus, more people realize the importance of preventative and therapeutic approaches to their health, with modalities like massage therapy, physiotherapy, acupuncture, and more.
1. Registered Nurse
RNs provide valuable assistance to physicians and oversee LPNs/LVNs and other medical support staff members. Registered nurses are patients' advocates who coordinate with other staff and resources to ensure that the people under their care are treated with professionalism and compassion. As a nurse, you can play a truly important role in people's lives.
Median yearly salary: $77,600
Forecasted job growth: 6%
Typical entry-level education: Associate or bachelor's degree
2. Licensed Practical Nurse (LPN)
LPNs provide routine patient care under the direction of a registered nurse (RN). Daily tasks could include:
Recording vital signs
Giving medications
Updating patients' records
Assisting doctors and RNs with procedures and tests
LPNs work closely with patients and often are the first to raise concerns and offer important medical observations to the head nurse or doctor. Note that LPNs are referred to as LVNs (Licensed Vocational Nurses) in California and Texas.
Median yearly salary: $48,070
Forecasted job growth: 6%
Typical entry-level education: Certificate or diploma
3. Medical Assistant
Medical assistants work alongside physicians to complete and help with various important medical tasks. A routine day could consist of assisting patients in getting ready for exams, collecting lab specimens, completing routine lab tests, drawing blood, changing dressings, and explaining treatment procedures to patients. A caring demeanor and professionalism go a long way in this role. Conveniently, you likely already possess many of those soft skills and qualities. And vocational medical assistant training can help you with the learning and practice you need to complete the picture of your future profession.
Median yearly salary: $37,190
Forecasted job growth: 16%
Typical entry-level education: Certificate or diploma
4. Massage Therapist
With the physical and mental stress that daily life can offer, more people are seeking additional ways to fit in healing and preventative care. Massage therapy offers patients a variety of therapeutic and relaxation techniques. Through soft-tissue manipulation, you could bring your clients relief from sore muscles, help them recover from injuries, and provide other benefits that improve their overall wellness.
Median yearly salary: $46,910
Forecasted job growth: 20%
Typical entry-level education: Certificate or diploma
Careers That Help People Overcome Social and Mental Health Challenges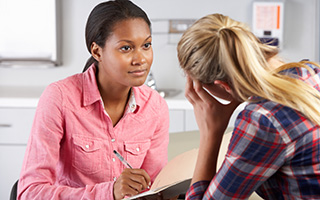 Millions of Americans require help in the form of social assistance. Just think about these facts:
It's little wonder that the community and social services sector is expected to grow by 10 percent from 2021 to 2031. That growth rate could enable you to take advantage of many kinds of opportunities. For example, a career in social work can help people in areas as diverse as healthcare, mental health support, addiction counseling, services for the elderly, school counseling, and child and family services.
5. Community Health Worker
Deliver important health services to underserved community members, such as uninsured workers and immigrants. Some of your responsibilities may include treating minor illnesses, screening for infectious diseases, offering family-planning services, providing medical referrals, and caring for pregnant women and children.
Median yearly salary: $48,860
Forecasted job growth: 12%
Typical entry-level education: Associate or bachelor's degree
6. Human Service Assistant
Lend a helping hand to individuals who are experiencing difficult times. Likely under the supervision of a social service professional, you could find yourself working with clients who are experiencing hardship. You may be developing treatment plans for them, putting them in touch with other community support services, and monitoring their progress.
Median yearly salary: $37,610
Forecasted job growth: 12%
Typical entry-level education: Certificate or diploma
7. Social Worker
Contribute to improving the well-being of individuals, families, groups, and communities. You could be assisting people facing any number of situations, including circumstances like adoption, addiction, terminal illness, disability, divorce, and unemployment.
Median yearly salary: $50,390
Forecasted job growth: 9%
Typical entry-level education: Bachelor's degree
8. Substance Abuse Counselor
Addictions counseling is a career in social work that involves supporting individuals experiencing alcoholism or challenges related to drug dependency. Your primary responsibility could be to deliver and modify treatment plans and offer support services to help your clients overcome their addictions.
Median yearly salary: $48,520
Forecasted job growth: 22%
Typical entry-level education: Diploma or associate degree
Dental Careers That Help Others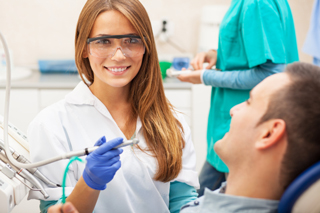 More Americans realize the link between oral health and overall health, and the dental field is expanding to accommodate more people wanting to make sure their mouths are in good shape. A good example of this connection is how periodontal disease (gum inflammation, gum disease, gingivitis) is linked to cardiovascular disease. So, spotting and helping a patient with gingivitis could directly impact the health of their heart and vascular system.
9. Dental Assistant
Going to the dentist can be a stressful experience for many people, so the way they are treated in the office and dental chair can make a huge difference in how they feel about their visits. A friendly, calm, professional dental assistant can do a lot to make exams and procedures as comfortable and efficient as possible. Often dental professionals develop fun strategies to help children feel comfortable, and they can exercise patience and understanding with anxious patients.
Median yearly salary: $38,660
Forecasted job growth: 2%
Typical entry-level education: Certificate or diploma
10. Dental Hygienist
As the professionals who clean teeth, monitor treatment plans, take x-rays, and more, hygienists are often the first to flag issues with a patient's oral health. They teach people how to change and improve their hygiene practices, which can mean improving their overall physical health and confidence. Similar to dental assistants, hygienists can make a big difference in their patient's experience. A friendly, calm personality and a gentle touch make every trip to the dentist a bit easier. Dental hygiene programs generally take two to three years for an associate degree or four years for a bachelor's degree. Master's degree programs are also available.
Median yearly salary: $77,810
Forecasted job growth: 9%
Typical entry-level education: Associate degree
Jobs Helping People With Nutrition and Exercise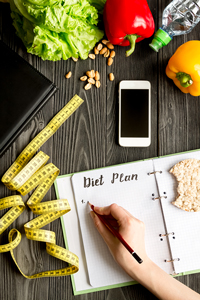 Many Americans can benefit from sound fitness and nutrition strategies. So, if proper diet and exercise are an important cornerstone in your life, consider turning that interest into a career where you could make a real impact on people's lives.
11. Dietitian or Nutritionist
Share your expertise in food and nutrition with your clients. Show them how to develop proper eating habits and follow special diets when needed. You may find yourself teaching clients about how food can prevent illness and improve chronic conditions while calculating people's nutritional requirements, developing eating plans, and offering your services in group and community settings.
Median yearly salary: $61,650
Forecasted job growth: 7%
Typical entry-level education: Bachelor's degree
12. Personal Fitness Trainer
Use your expertise in nutrition and the human body to assist people with achieving their weight and fitness goals. Work to keep your clients motivated while delivering fun, safe, and effective workouts tailored to their needs and current fitness levels. Tailoring your coaching techniques and workouts based on what really works for individuals can make the difference between clients achieving long-term results or stopping their program early.
Median yearly salary: $40,700
Forecasted job growth: 19%
Typical entry-level education: Certificate or diploma
Caretaking Jobs That Help the Elderly and People With Special Needs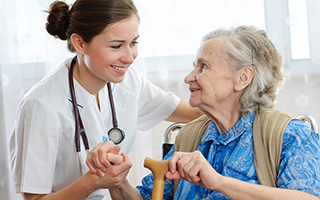 A growing number of people require daily care from kind and compassionate individuals such as yourself. And there could be ample opportunities to find jobs that help seniors live more comfortably in their later years when they may no longer have the independence that they once had.
13. Certified Nursing Assistant (CNA)
Support seniors in a variety of care settings while working under the supervision of an RN. You could be responsible for assisting with many day-to-day tasks like helping patients and residents take baths, get dressed, and eat their meals. A positive demeanor goes a long way in this type of position, where people may feel confined by their circumstances.
Median yearly salary: $30,290
Forecasted job growth: 5%
Typical entry-level education: Certificate or diploma
14. Home Health Aide or Personal Care Aide
Care for vulnerable seniors and others who need living assistance and could use a helping hand. Likely in a private residence or assisted-living facility, you could assist with basic routine care and daily living activities. Those tasks could include light household cleaning, bathing, brushing teeth, administering medicine, and changing dressings. Being very involved with your client or patient means you have the chance to build relationships and play a more meaningful role in their lives. Most people living in care homes see the employees more than their family members. So it's essential to have a heart for the people you care for to bring support and joy into their lives.
Median yearly salary: $29,430
Forecasted job growth: 25%
Typical entry-level education: Certificate
Careers That Help Children Receive Quality Care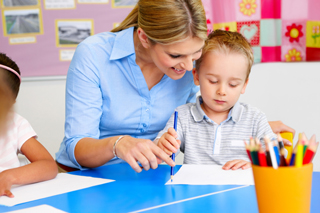 When you think of meaningful jobs, helping children may come to mind. And if you are kind, caring, and patient, then there are probably countless parents who would appreciate your skills.
Whether you picture yourself working with infants, toddlers, preschoolers, or even school-aged kids, there are a variety of career paths you could consider.
15. Special Education Teacher
Special education teachers help children who have special needs and disabilities. Your key responsibility could be to tailor instruction and activities toward helping kids progress and achieve their academic, behavioral, and social goals. A caring heart and a steady, level-headed way of handling people and changing scenarios are important to helping these dynamic kids learn most effectively.
Median yearly salary: $61,820
Forecasted job growth: 4%
Typical entry-level education: Associate or bachelor's degree
16. Teacher's Assistant
TAs deliver additional student support and instruction by assisting teachers in classroom settings. Your day could involve reviewing instructional materials with students, helping a teacher maintain order in the classroom, assisting with marking, supervising students, setting up equipment, and preparing materials for demonstrations.
Median yearly salary: $29,360
Forecasted job growth: 5%
Typical entry-level education: Diploma or associate degree
Jobs That Help People Feel Protected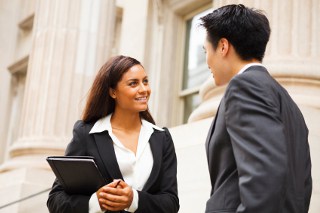 First responders play one of the most vital roles in helping people feel safe within their communities. Knowing that there are professionals ready to help you if an emergency arises is so important. And even more important is knowing that the person ready to help you is professional, well-trained, and fighting for your best interests.
17. Security Guard
Protect people and property and prevent crime in a variety of settings like retail stores, malls, banks, office buildings, museums, casinos, and universities. Depending on the organization in which you are employed, you could enforce laws and security measures, monitor cameras and alarm systems, manage access to restricted areas, conduct security screenings, and detain violators until law enforcement officials arrive. Many people live, work, or study in areas that may feel unsafe at times. Security guards can make a big difference to those who feel vulnerable.
Median yearly salary: $31,470
Forecasted job growth: 3%
Typical entry-level education: Certificate
18. Paramedic / EMT
Paramedics and emergency medical technicians (EMTs) can often make the difference between life and death for the people they treat. They respond to medical emergencies, stabilize patients, or treat them on-scene, and often bring them to the hospital for further treatment. As an EMT or paramedic, you need to think fast and handle all types of people in need in a huge variety of situations. Having a calm demeanor and being friendly can help your patients feel calmer and safer in a scary situation.
Median yearly salary: $36,930
Forecasted job growth: 7%
Typical entry-level education: Certificate
19. Emergency Dispatcher / Public Safety Telecommunicators
When people are in danger and need emergency services, the person they speak to when they call 911 can impact the outcome of their situation and how the caller deals with the emergency while they wait for responders. Dispatchers generally have an education or background in criminal justice and use a broad knowledge base to best assist those needing urgent help, directing appropriate responders to the scene. Being calm, confident, understanding, and quick thinking can mean a world of difference to those they help.
Median yearly salary: $46,670
Forecasted job growth: 4%
Typical entry-level education: Certificate
20. Police or Law Enforcement Officer
Police officers are crucial to keeping the peace within society. And citizens with a strong moral code and the desire to help protect all people are needed to fill these roles. Depending on the department or area they work in, law enforcement officers can help people in very direct ways as well as behind-the-scenes. Some law enforcement personnel may work on one project over long periods of time, preventing drug or human trafficking, and some may help keep the homeless safe at night or educate people on the dangers of crime. In this line of work, there is truly an impressive variety of ways you can help people each day.
Median yearly salary: $66,020
Forecasted job growth: 3%
Typical entry-level education: Ranges from on-the-job training to an associate degree
---
Start Sharing Your Talents With People in Need
The opportunity to work in a job that channels your passion for supporting and caring for others is waiting. Jobs that help people are waiting to be filled by compassionate professionals across the country.
---
* Unless otherwise noted, salary information is based on May 2021 data from the Occupational Employment and Wage Statistics (OEWS) program. Job growth estimates are from the Bureau of Labor Statistics and are for the 2021 to 2031 period.