33 Rewarding Humanitarian Jobs That Make a Real Difference
By Publisher
| Last Updated December 21, 2020
What if you could make a living by having a positive impact on people's lives? Thanks to humanitarian jobs, you can. They are all about effecting change in the lives of people in less-than-fortunate circumstances. And the sad truth is that there is a huge need for this kind of work: Globally, according to Oxfam, 2.3 billion people do not have adequate sanitation systems, and 2.2 billion people lack access to clean water. There is much that needs to be done.
When it comes to international development and humanitarian aid, jobs can be found in a wide range of areas, from technology and engineering to communications and administration. But working in a developing country offers both unique rewards and unique challenges. You can experience different cultures and perform meaningful work, but you may face language barriers or logistical hurdles. It's also important to note that with many international humanitarian jobs, the focus is on training others rather than accomplishing tasks yourself—the idea is to build up the locals' capacity to solve their own problems.
Humanitarian jobs in Africa, Asia, and South America are often the first that come to mind, but you don't have to leave the U.S. There are remote communities in this country that do not have basic infrastructure systems like electricity and running water. And disaster relief organizations like the Federal Emergency Management Agency (FEMA) need workers who can respond when hurricanes, earthquakes, and tornadoes hit the United States.
We've compiled a list of humanitarian jobs that pay and divided it into different occupational sectors, so check those out below. And be sure to read our tips on how to find a job in international development if you're seeking opportunities in the humanitarian field.
Salary estimates are based on 2019 data from the Bureau of Labor Statistics (BLS) unless marked as being from (1) SalaryExpert, (2) PayScale, (3) Indeed, (4) USAJOBS, or (5) SimplyHired. Non-BLS estimates are current as of July 13, 2020.
---
Humanitarian Jobs in Engineering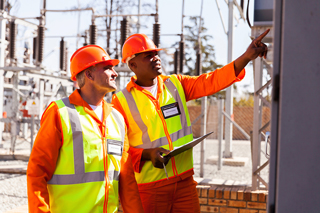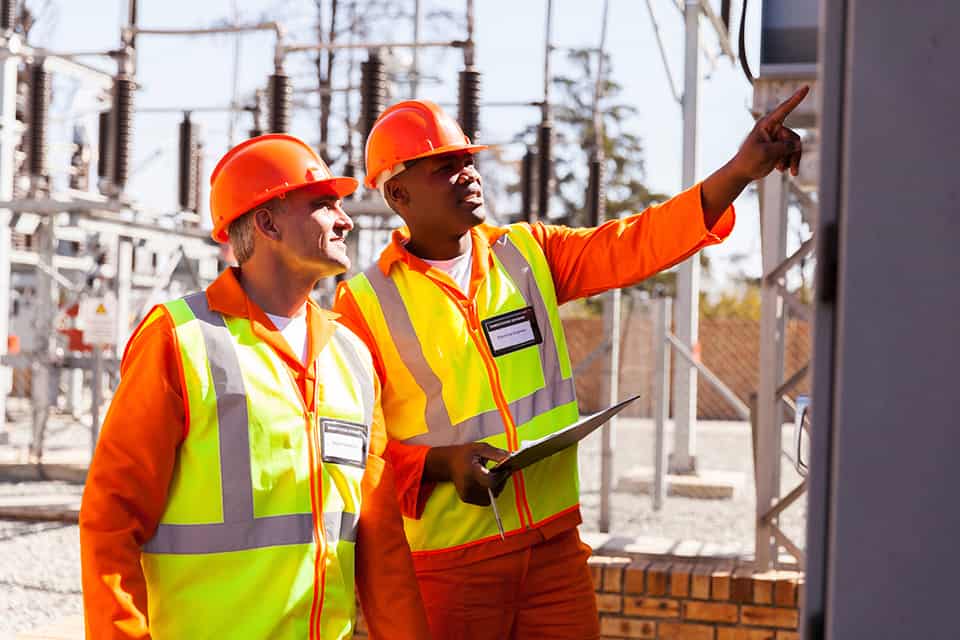 Humanitarian engineering jobs span a broad range of specialties. Whether you focus on civil, environmental, electrical, or mechanical engineering, there are plenty of ways to use your knowledge and skills to solve problems in less-developed areas and improve people's quality of life. Here are a few examples of humanitarian engineer jobs:
1. Electrical engineer
After a natural disaster or armed conflict, electrical engineers are often tasked with finding new ways to bring energy to remote or damaged areas. For instance, they might plan, install, and test photovoltaic systems or develop solar-powered lights or water heaters. They are also responsible for overseeing the construction of electrical systems and making sure everything works as designed.
2. Environmental engineer
Designing systems for accessing clean water and safely disposing of waste is one of the major responsibilities of environmental engineers in developing countries. These professionals also research the environmental impact of different development projects, including air and water pollution, then develop procedures to clean and restore contaminated sites.
3. Mechanical engineer
Mechanical engineers design and develop machines to automate manual jobs and make tasks like growing crops, processing food, and caring for sick people more efficient. They might design diesel generators to bring power to a hospital, develop ovens that utilize solar power, or develop new ways to pump water to irrigate fields.
4. Civil engineer
Planning and developing the basic infrastructure of any community, from schools and roads to dams and bridges, is a major focus of civil engineers. They also play a key role in disaster recovery. They assess buildings and roads' structural integrity and determine whether damaged areas should be rebuilt or redesigned. They might also develop water treatment or flood defense systems.
---
Humanitarian Jobs in Health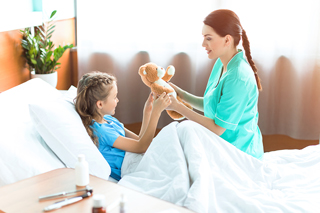 Supporting people's well-being in developing countries or disaster zones takes the efforts of many different healthcare professionals. Providing basic medical services, containing outbreaks of diseases not normally seen in the U.S., and educating people about proper nutrition and self-care are often the major areas of focus for these workers. Check out the following examples of humanitarian jobs in the health sector:
1. Physician
Physician is one of the most obvious humanitarian aid jobs. Whether doctors provide emergency services to victims of disasters, set up treatment programs for tuberculosis or HIV, or immunize children in remote villages, physicians are always in great demand. Specializing in areas like obstetrics, infectious disease, and pediatrics can further enhance your employment prospects.
2. Midwife
In many developing countries, high maternal mortality rates are unfortunately the norm, but midwives are working to change that. They provide basic and emergency medical care for women before, during, and after pregnancy. In addition to delivering babies and looking after both mothers and newborns, they also provide information about nutrition, family planning, and reproductive health issues.
Median salary: $105,030 for certified nurse midwives
3. Clinical psychologist
Supporting the mental health needs of people experiencing natural disasters or living in war zones is an essential humanitarian function. Clinical psychologists focus on developing psychosocial treatment programs for people who've been newly diagnosed with diseases like HIV/AIDS or for those suffering from post-traumatic stress disorder. Being able to adapt tools and interventions to local cultural norms is crucial.
4. Registered nurse
With many humanitarian organizations, nursing jobs are often more about training local staff than directly caring for patients. You might set up a field hospital, oversee a blood drive, or organize and run a feeding center. Having experience in pediatrics, infectious diseases, tropical medicine, or public health can be very useful for this kind of work.
5. Epidemiologist
Epidemiologists focus on diseases: how they are caused, how they spread, and how they can be eradicated or contained. You might develop a campaign against malnutrition or investigate an outbreak of cholera or meningitis. A big part of this role involves collecting and analyzing data to draw conclusions and make recommendations to health authorities.
6. Nutritionist
Addressing hunger and malnutrition in developing countries can be a challenging yet rewarding experience. Nutritionists assess the food security and supply systems of different areas to determine what kinds of food are available and how any nutritional gaps can be filled. Many of them focus on developing programs for particularly vulnerable groups, such as children or pregnant women.
7. Health promoter
Health promoters feature prominently on any humanitarian jobs list. They are in charge of analyzing various regions' public health needs and developing promotional campaigns that respect and accommodate local traditions, cultures, and perceptions. They are also often responsible for supervising and training local health promotion workers.
8. Laboratory technician
Technicians who can analyze blood and sputum samples for signs of illness or disease are critical members of any humanitarian aid team. Your role could involve setting up a mobile clinic, managing lab supplies, or training local technicians in proper procedures.
---
Humanitarian Jobs in Science and Technology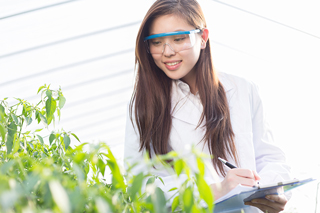 Researching and developing the scientific and technological advances that support humanitarian missions worldwide requires the expertise of professionals from multiple fields. Some of these jobs involve fieldwork, though some can be done from a remote office or lab. Here are just a few of the humanitarian jobs available in the science and technology realm:
1. Database developer
Organizations that bring aid to disaster areas and conflict zones turn to database developers to create systems to store and manage huge amounts of information. For instance, you could develop and maintain databases for identifying and tracking displaced people. You might also be responsible for making sure the data remains secure.
Median salary: $93,750 for database administrators and architects
2. Network administrator
Humanitarian organizations often have workers spread across the globe, and keeping them all connected is a top priority. Typical tasks for network administrators include monitoring and maintaining data networks and telecommunications systems, overseeing the installation of new equipment, and ensuring all systems run effectively.
3. Hydrologist
Hydrologists are experts in the water cycle. They apply their knowledge of stream flows and lake evaporation to water availability, use, and quality issues. They work alongside engineers and other technical professionals to establish safe water sources, predict changes in water supply, and mitigate flood risks.
4. Agronomist
Helping farmers produce bountiful, disease-free crops is one of the primary goals of agronomists in developing nations. These soil and plant experts focus on the planting and harvesting of crops for fuel and food production. They might help farmers implement more efficient cultivation practices or perform experiments to improve crop yields.
Median salary: $63,200 for all soil and plant scientists
---
Humanitarian Jobs in Management, Operations, and Administration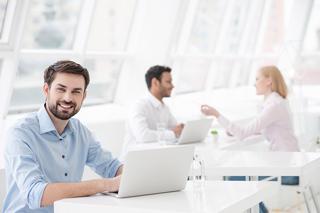 Organizing and coordinating the people, supplies, and resources required to support a humanitarian operation is an enormous undertaking that relies on workers' talents and expertise in fields ranging from logistics to finance. If you have management and administration skills, there are countless ways you can contribute to humanitarian efforts. Check out these suggestions:
1. Logistician
Getting supplies from point A to point B in a timely and efficient manner is the logisticians' primary job. They're in charge of managing the supply chain and making sure that everyone on the project team has what they need when they need it. That means dealing with issues related to ordering, purchasing, shipping, and storage.
2. Human resources specialist
With projects on the go in many countries around the world, humanitarian organizations need human resources specialists to recruit and screen staff, coordinate work visas and permits, and ensure that operations comply with local labor laws. These professionals may also oversee payroll and other administrative functions.
3. Grants and funding specialist
Grants are the lifeblood of many humanitarian organizations. Grants and funding specialists identify and pursue appropriate funding sources, satisfy donor reporting requirements, and ensure the grant use complies with its terms and conditions. Being fluent in more than one language can be useful.
Median salary: $57,970 for fundraisers
4. Operations specialist
Operations specialists are managers who coordinate teams responsible for procurement, project management, infrastructure development, and day-to-day operations. The idea is to make sure systems are in place to integrate all of these functions. Depending on the specific role, you might manage budgets, negotiate vendor contracts, or establish supply pipelines.
5. Training coordinator
Training coordinators apply their expertise in learning theory to developing training materials and policies for humanitarian staff. In many cases, they teach and manage staff members who are then responsible for training local workers. At the entry-level, this role typically involves tracking and managing training resources and handling any logistical challenges related to courses and events.
6. Financial administrator
Every organization needs someone to track the money coming in and going out. Some financial administrators plan budgets, manage payroll, and produce financial reports; others also take on human resources tasks like recruitment and training. Most positions require a degree in accounting, finance, or business administration.
7. Procurement assistant
Finding the best quality materials and services at the best prices is the name of the game for procurement assistants. They support humanitarian projects by making sure required goods are purchased and delivered. Procurement assistants research markets, obtain quotes, process purchase orders, manage invoices, and maintain suppliers' lists.
8. Administrative assistant
As the first point of contact in humanitarian organizations, administrative assistants use their interpersonal and communication skills to answer questions and provide information to staff members worldwide. They schedule meetings, organize events, make travel arrangements, and perform other clerical and office duties.
---
Humanitarian Jobs in Communications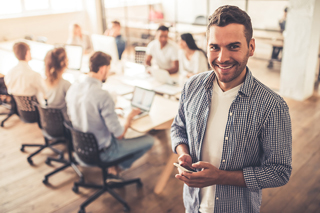 Communication is essential to the success of any humanitarian effort. From appealing for public support for a mission to ensuring that workers receive necessary information, there are a variety of ways you can make a difference. Some humanitarian jobs in this sector include:
1. Communications officer
Generating positive media coverage of a humanitarian organization's activities requires highly developed writing and interpersonal skills, as well as a solid understanding of public relations and marketing principles. The idea is to craft messages that will influence policymakers and encourage public support. Cultivating relationships with journalists and bloggers is important in this line of work.
2. Digital media coordinator
Can you produce content that makes an impact? Digital media coordinators develop strategies for creating dynamic and engaging content for sites like Facebook, Twitter, and Instagram. This role also includes monitoring public perception of the organization and responding to comments from followers. The ability to adapt content for different languages and cultural perceptions is a key skill for this job.
3. Mobile communications office vehicle operator
Sometimes the only way to provide voice and data connectivity in disaster areas is through a specially outfitted cargo truck or recreational vehicle. Mobile communications office vehicle operators operate, set up, and maintain these trucks. That involves selecting a setup location, running cables, connecting to satellites, and maintaining radio repeaters and local area networks. A commercial driver's license is required.
Pay range: $16.46 to $24.65 an hour4
4. Radio operations specialist
In many areas, ensuring the safety of humanitarian workers requires keeping radio networks running 24/7. That means there is a need for specialists who can maintain the equipment, monitor radio communications, and track vehicles and workers' movements. Fielding security calls and directing them to the appropriate office is also part of this job.
---
More Jobs in the Humanitarian Field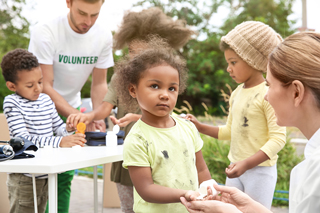 As you can see, there are many ways you can build a career that involves improving the lives of people in desperate circumstances. The following is a collection of additional humanitarian jobs that don't fit in the other categories:
1. Economic affairs officer
An economic affairs officer's job is to analyze economic conditions in their assigned areas and develop policy and strategy recommendations for intergovernmental organizations. They evaluate economic cooperation among different regions and look for ways to encourage sustainable development. An advanced degree in economics is generally required.
2. Humanitarian affairs officer
These officers monitor and report on the humanitarian situation in disaster areas and conflict zones. They evaluate emergency preparedness and conduct needs assessments. The information they collect from local officials and the people they serve is used to plan programs and policies that better reflect the local population's needs.
3. Data analyst
If you can draw meaningful insights from large datasets, you could be an asset to a humanitarian organization. Data analysts collect and analyze data to help policy makers come to informed decisions. In this role, you might conduct surveys and studies, create or customize data management systems, or develop more efficient data processing procedures.
4. Education advisor
Are you passionate about ensuring that children suffering through crises and emergencies get safe access to quality education? Education advisors coordinate the development and delivery of educational programs in areas affected by conflicts and disasters. That could include training local teachers to provide literacy programs or developing campaigns to engage parents in the educational process.
Median salary: $57,573 for education consultants3
5. Legal aid officer
People fleeing conflict zones face hurdles that legal aid officers can help address. These professionals assist displaced people by providing counseling and information about protection, work permits, and asylum access. You don't have to be a licensed lawyer, but you will need a law degree; it helps to have experience with immigration or refugee law.
Median salary: $51,740 for legal assistants
---
4 Tips for Finding a Job in International Development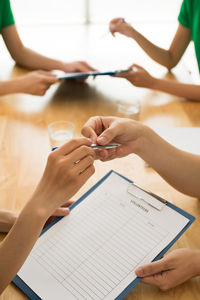 Breaking into the humanitarian aid field can be tough, but it's not impossible. It's true that you're often competing against thousands of highly educated candidates from all over the world. Still, there are concrete steps you can take to help you stand out from the crowd. Here are some tips that may help boost your chances of landing a paid job in international development:
1. Assess your readiness.
Do you have the compassion, cultural sensitivity, and thick skin you'll need to stick it out in humanitarian work? Are you prepared for terrible living conditions and horrific human suffering? If you balk at sleeping in a mud hut or faint at the sight of blood, you won't get far in this field. But if you're patient, resilient, and determined, you have a better chance of finding success.
2. Do the prep work.
As a starting point, make sure that your passport is valid and that your vaccinations are up to date. Research the history, culture, and politics of the places you'd like to go and think about how your skills could apply to the needs of the local populace. Language training is also important—French and Arabic are particularly useful, though it depends on the specific area you're targeting. And you might want to consider going to graduate school. Even entry-level humanitarian jobs are highly competitive, and a master's degree is often the minimum education level that hiring managers will accept.
3. Get field experience.
Getting volunteer experience that involves living and working in developing countries is without question the best way to get a foothold in humanitarian work. Even if you have an Ivy League degree and years of corporate experience, you also need substantial international aid experience. The need for field experience is especially important if you work in places with extreme circumstances. A couple of volunteer posts can help you secure a paid position in humanitarian work.
Joining the Peace Corps is a common way to get experience. You might also want to think about donating your time to organizations like the Red Cross, Amnesty International, or Engineers Without Borders. Some aid agencies offer internships or fellowships, although most of these are only open to candidates with graduate degrees. When you volunteer, be sure to cultivate relationships with others in the organization and ask for reference letters when it's time to move on.
4. Be flexible.
You need to be ready to take any opportunity that comes your way, even if it's unpaid or otherwise less than ideal. Many humanitarian assignments last only a few months, so you will likely be able to move on in a short time after accumulating some valuable experience.
And don't just focus on the well-known aid agencies, which are often overwhelmed with applications. Targeting smaller non-governmental organizations can mean less competition for available opportunities. Do some online research to see what you can find. Note that many smaller organizations in the developing world don't have websites; it can sometimes be easier to show up and scout out the situation locally, though you should be financially prepared if you choose to go that route.
---
Take the First Step Toward a Rewarding Future
Humanitarian jobs can be found all across the globe as well as right here in the U.S. Now that you've explored some of the possibilities, it's time to think about getting the skills you need to get started on your career journey. The job-focused training offered by vocational colleges, trade schools, and technical institutes can help prepare you for a rewarding future that involves making a positive difference. Just enter your zip code into the search tool below to find convenient training programs near you!
---