Excellent Jobs for Nurses Who Don't Want to Be Nurses
By Publisher
| Last Updated November 16, 2020
Are you contemplating an early exit from the nursing profession? You should know this: Jobs for nurses who don't want to be nurses abound. Indeed, as a nurse, jobs in a wide range of sectors and settings could be open to you. Whether you're looking to care for patients outside of a traditional hospital or you hope to get out of clinical work altogether, you have plenty of options to choose from.
And you're certainly not alone in wanting to make a change. One study found that nearly a third of new RNs leave their positions within the first two years. The vast majority of them move into other nursing roles rather than actually leave the profession. However, research from RNnetwork has revealed that close to 50 percent of working nurses have seriously considered leaving the field entirely.
This article outlines nine career options for LPNs/LVNs or registered nurses who want something completely different, along with more than 20 potential paths for experienced nurses who want to take on roles that don't involve direct patient care. It also describes several job options for RNs who would like to continue providing hands-on nursing care, but outside of a hospital. Bottom line: You absolutely can create a more satisfying future for yourself. Read on to discover the incredible range of new possibilities!
Salary information is based on data from the Occupational Employment Statistics (OES) program unless indicated as being from (1) PayScale, (2) Salary.com, (3) Indeed, or (4) Cruise Ship Jobs.
---
9 Jobs for Nurses Who Want to Get Out of Nursing Entirely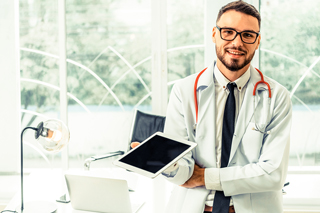 Is the nursing profession no longer a good fit for you? That's totally OK. Many LPNs/LVNs and RNs eventually decide to strike out in a new direction. Making the leap to a new field may require some additional training, but the good news is that some of your past credits may transfer into another program and shorten the time it takes you to get qualified for a new career. (Plus, you made it through nursing school, so you've already proven that you can meet rigorous academic and clinical requirements!)
Have a look at these job possibilities for former nurses:
1. Health services manager
Why not pursue a career that involves directing the overall operations of a medical facility? You could hire staff, prepare budgets, track spending, oversee patient billing, and make sure that all policies and procedures comply with relevant regulations. A Bachelor of Science in Nursing (BSN) can get your foot in the door, but you may find more opportunities by getting training specifically in healthcare management.
2. Dental hygienist
You're probably used to soothing anxious patients and helping them understand how to get or stay healthy. Those kinds of abilities can serve you well as a dental hygienist. In some states, in addition to cleaning and polishing teeth, hygienists can independently diagnose certain types of health problems. To get started, all you need is an associate degree (that can be completed in two years or less) along with state licensing.
3. Diagnostic medical sonographer
Did you know that the rate of employment growth for diagnostic medical sonographers is expected to outpace the rate for RNs between 2018 and 2028, according to the Occupational Outlook Handbook (OOH)? There should be an abundance of opportunities for skilled professionals to create the ultrasonic images that help doctors identify problems with patients' tissues, organs, and bodily systems. A short certificate or associate degree program can help you gain the required qualifications.
4. Respiratory therapist
Many former nurses find the narrower focus of respiratory therapy appealing. While nurses are responsible for many aspects of patient care, respiratory therapists focus solely on cardiopulmonary issues. They also don't typically have to supervise other staff the way that nurses do. The educational requirements for both professions are quite similar, so your nursing credits may help shorten your training time.
5. Medical laboratory technologist
How would you like to move into a healthcare position that lets you work behind the scenes rather than at the bedside? With a bit of specialized training, you can begin conducting complex tests on tissue, urine, and blood samples in order to uncover evidence of abnormalities. You may still interact with patients to a certain extent, but you'll spend most of your time in the lab.
6. Addictions counselor
The compassion, empathy, and drive to help people that prompted you to take up nursing can be put to good use in the addictions counseling field. In this role, you provide the support and guidance to help people overcome their challenges and get their lives back on track. You can get the required training in about two years; you may also need to be certified or licensed by your state.
7. Pharmaceutical sales representative
Pharmaceutical companies that hire nurses for sales positions know that clinical experience is valuable when it comes to promoting drug treatments. You also need excellent people skills in order to answer physicians' questions and convince them that the medications you are selling will benefit their patients. Certification is available through the National Association of Pharmaceutical Sales Representatives.
8. Medical writer
As a medical writer, you could use your scientific background to develop news or journal articles on topics related to health research or regulatory issues. You might also create company newsletters, informational pamphlets for patients, or slide decks for doctors' presentations. Courses in journalism or technical writing can come in handy.
9. Healthcare recruiter
Whether they work for recruiting agencies or directly for medical facilities, healthcare recruiters are tasked with finding qualified clinicians to fill available job openings. They identify potential candidates, perform screening interviews, conduct background checks, contact references, and advise hiring managers on their recommendations. Clinical experience is an asset in this field, as is training in human resources.
---
21 Non-Clinical Nursing Jobs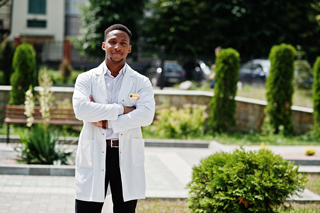 You can do a lot with an RN degree besides nursing in a clinical role. For instance, you could parlay your expertise into roles in research, administration, sales, or consulting. It's also worth noting that some of the least stressful nursing jobs are those that involve no direct patient care, such as the ones listed here. If you're hoping to get away from bedside nursing, you may want to consider one of these non-nursing jobs for nurses:
1. Quality management nurse consultant
Do you want to play a key role in ensuring the safety and comfort of all patients? Among the highest-paying unconventional nursing jobs, quality management consulting involves reviewing healthcare processes and making recommendations to improve the patient experience. These nurses train staff on regulatory requirements and ensure that their facilities follow accepted standards of practice.
2. Nurse manager
Your experience with the day-to-day realities of nursing work can prepare you to be an effective nurse manager. In this role, you recruit and supervise staff, manage budgets, and look for ways to improve patient care while keeping costs down. You might be responsible for a single department or an entire facility. Many employers look for candidates with a Master of Science in Nursing (MSN) degree.
3. Nursing researcher
This is one of the best jobs for nurses who want to find new ways to improve patient outcomes. Researchers design studies, apply for grants, recruit study participants, collect data, and assess their findings. They might prepare written reports or present their results at industry conferences. You become a nursing researcher by completing an advanced nursing degree (commonly an MSN, though some positions require a PhD).
4. Diabetes educator
Why not take your nursing career in a new direction by counseling and supporting people who are dealing with diabetes? Diabetes educators train patients to use blood glucose meters and insulin pens, help patients understand the importance of proper nutrition, and provide guidance about healthy self-care behaviors. They might work with individual patients or lead group classes. Becoming a Certified Diabetes Educator can boost your employment prospects.
5. Life care planner
Life care planning is case management on a larger scale. These professionals design plans for patients who require ongoing care for the remainder of their lives due to injury, illness, or disability. Life care planners evaluate patients' medical histories and consult with patients' doctors in order to figure out what type of treatments will be needed over the long term, how much that care will cost, and how it will be paid for. They adjust plans as necessary to ensure that patients receive the care they need.
6. Nursing informatics specialist
Drawing on both nursing knowledge and technical expertise, nursing informatics specialists aim to use information processes and technology to manage health data and support the work of nurses. The goal is to use data to streamline operations, reduce costs, and improve patient outcomes. It's important to have strong skills in information technology; you may also want to look for a nursing school that offers a specific master's program in nursing informatics.
7. Clinical ethicist
Is it OK to hide necessary medication inside a patient's lunch? What if a patient's family wants to keep the patient on life support against medical advice? Clinical ethicists offer calm, reasoned guidance in emotionally charged situations like these. They help patients, families, and healthcare providers understand each other's perspectives and reflect on the appropriate course of action. You'll need graduate-level training in medical ethics.
8. Legal nurse consultant
Experienced RNs who seek non-beside nursing jobs may find legal nurse consulting to be a good fit. This role allows you to apply your nursing knowledge to court cases. Typical tasks include analyzing medical records, translating complex jargon for legal professionals, and testifying in court. You could be involved in cases related to insurance fraud, medical malpractice, personal injuries, and other areas.
9. Nurse educator
Providing aspiring or working nurses with the up-to-date expertise and skills required to deliver effective patient care is the responsibility of nurse educators. These professionals coordinate educational programs, create training manuals, and lead presentations and seminars. Some focus on preparing students for their first jobs in nursing; others concentrate on helping licensed RNs develop advanced practice skills.
10. Risk management nurse
Identifying procedures that present a risk to patient safety or could prompt legal action against the facility is a task that is well suited to registered nurses. Jobs in risk management involve finding ways to minimize the risk of accidents, analyzing the root cause of critical errors (such as patients receiving the wrong medications), and coming up with recommendations to make sure such incidents do not happen again.
11. Nurse navigator
Patients with complex illnesses or conditions often rely on nurse navigators to help them find their way through the healthcare system. Navigators provide information and resources, answer patients' questions, and coordinate care with various members of the medical team. They also address barriers to treatment, such as financing or transportation challenges.
12. Case management nurse
Someone has to coordinate all the different aspects of individual patients' medical care. That someone is a case management nurse. In this role, you work with patients, doctors, and insurance companies to make sure that patients receive the care and services they need both within healthcare facilities and in the larger community. You could work in hospices, rehab centers, long-term care facilities, or other settings.
13. NASCAR medical liaison coordinator
Did you know that registered nurses can play key roles in the fast-paced sport of auto racing? NASCAR medical liaison coordinators collect and update medical history on all drivers, coordinate with local hospitals at each racing event, and make sure drivers have medical clearance to compete. They also participate in research projects designed to find ways to improve driver safety.
Median salary: $73K (for all registered nurses)
14. Public health nurse
While most nurses provide one-on-one care to individual patients, public health nurses are responsible for looking after the community as a whole. They identify and track disease outbreaks, organize immunization drives, and provide health services for underserved populations. You can become a public health nurse by simply being licensed as an RN; in most cases, no further specialized training is required.
15. Nurse auditor
Nurse auditors are responsible for reviewing clinical documentation to make sure the information is accurate and complies with all regulatory requirements. They check to see that each patients' treatments and procedures are coded correctly and that billing records adhere to legal standards. Experience with medical coding or case management can help you move into this position.
16. Parish nurse
This role allows you to integrate health and faith. Parish nurses concentrate on health promotion and spiritual care. They don't typically provide hands-on patient care; rather, they offer counseling, act as patient advocates, and provide referrals for services within the community. They generally work in churches or social service agencies.
17. Health policy nurse
How would you like to help shape healthcare policies at the societal level? Health policy nurses analyze existing and proposed regulations, prepare research briefs, and push for changes to the healthcare system. They might work for government agencies, lobby groups, research organizations, or consulting firms. An MSN is typically required.
Median salary: $62K (for all health policy analysts)1
18. Health coach
People who want to take charge of their health but need a bit of support to move forward with their goals often benefit from the assistance of health coaches. These professionals focus on helping clients develop healthy behaviors that allow them to become their best selves. They often work with patients who are trying to stop smoking or who have chronic conditions like cardiovascular disease.
19. Script consultant
Providing the expertise to help screenwriters craft accurate stories for medically themed films or television shows is among the most exciting jobs for nurses. Script consultants might offer advice about anything from standard hospital procedures to the way medical staff typically interact. This is not generally full-time work, but it does present an interesting opportunity for nurses who want to use their knowledge outside of a clinical setting.
Median pay: $32 per hour (for all nurse consultants)1
20. Medical claims analyst
Insurance companies often hire registered nurses to determine whether submitted claims are medically valid and should be paid out. Medical claims analysts verify the details of each claim and check for inconsistencies and errors. They might deal with claims related to car accidents, home health care services, nursing home admission, and other areas. Many of these positions even allow you to work from home.
21. Doping control officer
For experienced RNs, doping control is one of the more unique alternative jobs. A nursing background can qualify you to collect and process urine and blood samples from competitors at all levels of sport. The idea is to detect the use of performance-enhancing drugs and encourage athletes to compete cleanly.
Average pay: Information not available
---
9 Non-Hospital Nursing Jobs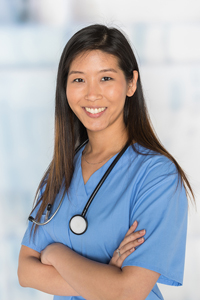 Some nurses enjoy the actual practice of nursing but would like to perform it in a more unconventional setting. The good news is that nurses can work in a myriad of places other than hospitals. Indeed, some people would argue that the happiest nursing jobs are those that take place outside of large institutions. With that in mind, have a look at these non-hospital RN jobs:
1. Certified nurse-midwife
Delivering babies and looking after women's gynecological and reproductive health does not always take place in a hospital. Many certified nurse-midwives work in birthing centers, public health clinics, or in their clients' homes. You'll need a master's degree as well as certification from the American Midwifery Certification Board.
2. Occupational health nurse
Your nursing knowledge can be put to good use in an industrial or corporate setting. Occupational health nurses focus on safety and wellness in the workplace. They identify potential hazards and recommend procedures to prevent accidents. They might also provide emergency care for workers who suffer injuries on the job. Many work as self-employed consultants.
3. Flight nurse
Here's a career that lets you provide care in the air! Flight nurses treat critically ill or injured people who must be transported by helicopter or airplane. Their job is to keep the patients stable en route to an appropriate healthcare facility. They might dress wounds, give medications, or administer CPR. Experience in trauma or critical care nursing is usually required.
4. Esthetic nurse
Dermatology clinics and medical spas frequently recruit registered nurses to help improve the appearance of patients' skin. Esthetic nurses perform laser hair removal, administer injections such as Botox, and assist doctors during other skin care procedures. You could work with people who want treatment purely for cosmetic reasons or with patients who have undergone surgery.
5. Camp nurse
If you relish spending time in the great outdoors, why not look at becoming a camp nurse? Job opportunities are mostly concentrated in the summer season, but some positions call for year-round work. Camp nurses typically hand out medications, provide minor first aid, and treat illnesses such as colds and fevers. If you work in a remote location, you should be prepared to handle any emergency.
Median pay: $26 per hour1
6. Home health nurse
Home care can be an appealing option for RNs who want to escape 12-hour hospital shifts and connect with patients in a more personal setting. Home health nurses are responsible for assessing each patient's physical condition and collaborating with doctors to develop a plan of care. They visit patients' homes to carry out tasks like taking vital signs, dressing wounds, drawing blood, and administering medications. They might see several patients in a day or work with just one patient on a full-time basis.
7. Correctional nurse
This is one of the lesser-known options when it comes to jobs for nurses that are not in hospitals. Correctional nurses tend to the medical needs of inmates in prisons and jails. They give out medications under close guard, treat injuries like stab wounds and broken bones, and sometimes accompany patients to hospitals outside the correctional facility. Experience in emergency care can be an asset.
8. Cruise ship nurse
Ever thought of pursuing a nursing career at sea? Cruise ship nurses care for passengers and crew who are dealing with anything from seasickness and sunburns to broken ankles and heart attacks. Many ships have well-equipped facilities, including X-ray equipment and a laboratory so that nurses can perform blood tests and carry out basic radiological procedures. You'll need to be certified in advanced cardiovascular life support (ACLS).
Average pay: $4,500 to $4,800 per month4
9. School nurse
Many elementary, middle, and high schools rely on school nurses to take care of the health needs of students. These nurses can be responsible for conducting vision and hearing screenings, administering medication, providing first aid, and responding to health emergencies. They might also lead health education classes. Some states require school nurses to obtain special certification.
---
What Draws People to Nursing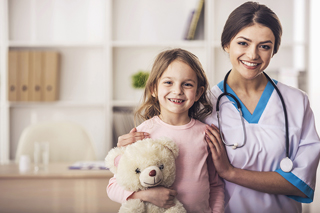 Many people become nurses because they feel called to make a positive difference in patients' lives. After all, dispensing compassion and comfort is the essence of the job.
Many other factors also make this a compelling career choice. For one thing, nurses are in demand. The OOH says that employment in this field is expected to grow much faster than average between 2018 and 2028 as the population gets older and current nurses retire. Opportunities should continue to proliferate all over the country.
Plus, nurses have lots of specialties to choose from. Whether your interests lie in psychiatry, critical care, neonatology, cardiology, or some other area, you can find a nursing niche to suit you.
You can also make decent money in this field. For instance, school nurses make a median salary of about $47,000 a year, pediatric nurses make $61,000, and labor and delivery nurses make $65,000, according to PayScale. Certified registered nurse anesthetists (CRNAs) are the kind of nurses that get paid the most, with a median salary of around $175,000, says the OES. (Keep in mind that you become a CRNA by taking specialized training beyond the BSN level.) And if you're looking for something a bit different, travel nurses make up to $48 an hour and often have their housing costs covered.
---
Why Nurses Change Careers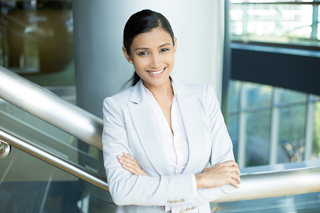 Nursing is a good career, but there's no denying that a nursing job is stressful. Being on the front lines of patient care can definitely take a toll on your mental and emotional resources. The most stressful nursing jobs are generally hospital-based positions that come with big workloads and high physical demands.
Many nurses cope with stress by seeking out mentors, getting regular exercise, or taking up relaxing hobbies. But such measures aren't always enough. The RNnetwork study found that the burnout rate for nurses is 62 percent; that is, 62 percent of nurses claim they regularly feel burned out. And over 40 percent say that burnout impacts the way they perform their work.
Given those facts, it's not too surprising that almost half of the nursing workforce has thought seriously about leaving the profession. Stress and burnout are key factors in this phenomenon, but others include:
Feeling disrespected by doctors, administrators, or other nurses
Spending too much time on paperwork or data entry
Spending too little time with patients
Feeling frustrated by the pressure to send patients home quickly
Wanting to get away from overnight and weekend shifts
Developing work-related injuries such as back pain
Being verbally or physically abused by patients
Becoming emotionally drained
Wanting better work-life balance
---
Find a New Direction
Clearly, there are all kinds of jobs for nurses who don't want to be nurses. Your nursing knowledge can be applied in a multitude of ways. But perhaps you don't yet have the skills or credentials you need to create the future you really want. The career-focused programs offered by vocational colleges, trade schools, and technical institutes can help you develop the expertise you need to advance your ambitions. Just type your zip code into the following search tool to start discovering convenient nearby training options!
---