29 Jobs That Provide Housing & Other Related Benefits
By Publisher
| Last Updated March 17, 2022
Jobs that provide housing for employees are available in a wide variety of industries. Whether you're interested in a career in hospitality, child care, public service, education, agriculture, healthcare, or the skilled trades, you can find jobs that include a place to live. Depending on the job, that place to live might be anything from a canvas tent to a five-star hotel, but it comes at no cost (or minimal cost) to you.
And jobs that offer housing don't just save you money on rent. They can be great for people who want to work in different areas but don't want the hassle of trying to find a place to lay their heads. Sometimes the job you want is in a foreign city that you know nothing about or a remote area that offers few accommodation options. If jobs with employee housing are available, that's one less headache to deal with.
These kinds of jobs can also be attractive to people who want to immerse themselves in a different kind of work experience. For example, maybe you like the idea of sharing close quarters with people who do the same kind of work you do. Maybe you dream of a career that keeps you constantly on the move from place to place. Or maybe you just want a chance to live and work in a unique environment. Many jobs that offer housing include these kinds of perks.
The jobs and volunteer opportunities listed below often come with free or discounted housing. Many of them also include meals or food allowances, health insurance, transportation, or other less-common benefits. Some of them feature good salaries; others offer less-tangible rewards.
1. Offshore commercial diver
Are you ready to go deep? An offshore diver who works in the oil and gas industry might be involved in fixing an oil derrick, inspecting a pipeline, or building an underwater structure. This is a demanding job that requires you to be in top physical condition. You could work anywhere from the chilly North Sea to the warmer waters of the Gulf of Mexico. While offshore, divers receive free room and board in barrack-style dorms.
2. Oil rig roustabout
Working as a roustabout in the oil and gas industry means long hours of hard physical labor in difficult conditions, but it can also mean getting your housing provided. Jobs of this nature involve doing much of the dirty work on a rig: digging drainage ditches, cleaning spills, repairing machinery, moving equipment, and performing other similar tasks. You normally work 12-hour shifts every day for two weeks, then you have a full two weeks off. (So you literally get half the year off!) While on the rig, you live in company-provided housing that can include a gym, a movie theater, and all-you-can-eat food.
3. Mining heavy equipment operator
The diamond mines of northern Canada often need workers to operate heavy equipment such as bulldozers, graders, and loaders. The mines are in such remote locations that workers have to be flown in and out (and sometimes supplies have to be brought in by ice road). Employees typically do two weeks on and two weeks off, and they get free housing. Jobs of this kind also typically include meals. Additional perks often include medical care and a fully equipped fitness center.
4. Travel nurse
If you train as a registered nurse, you could work with a travel nursing agency and move around the country on short-term contracts. The agency will find you a place to live and pay for your utilities (up to a certain amount), or you can take a monthly stipend and find your own housing. Contracts are usually 13 weeks long and include medical benefits and reimbursement for travel costs. Many hospitals even have nearby facilities where temporary staff can live free of charge.
5. Nanny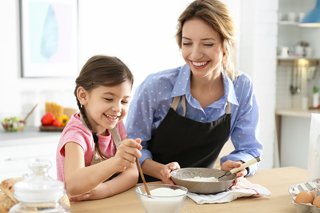 For those who can't imagine anything better than caring for children and developing a special relationship with a family, a career as a live-in nanny offers a lot of advantages. You typically get a private bedroom, your own bathroom, free food, and access to a car. You might also receive paid sick days, vacation time, and contributions toward health insurance. Post-secondary training in early childhood education isn't always necessary, but it can lead to better opportunities. Maintaining a professional distance can be hard, but if you can stick to the boundaries, this can be an immensely rewarding career.
6. Live-in caregiver
Free room and board is part of the deal for live-in caregivers who help elderly or special needs patients with daily living activities like feeding, dressing, or bathing. You might also prepare meals, wash laundry, run errands, and make sure your patient takes their medication. This career requires a high level of commitment and should not be undertaken lightly. Being trained as a nursing assistant can be helpful, but it's not always required.
7. Soldier
All members of the U.S. military are entitled to free housing. Unmarried soldiers start out living on base in the barracks, which consists of two-bedroom apartments shared by two soldiers. If you are married or have children, you can either live in on-base housing (the nicer stuff, not the barracks) or receive a housing allowance to live off base. Soldiers also receive food allowances, health-care coverage, and tax advantages. The Army will also pay for your post-secondary education, whether that's at a university, college, or vocational school.
8. Resident manager
Sometimes known as a building superintendent, the resident manager of an apartment building or condo complex generally lives in the building and pays either no rent or a reduced amount of rent in exchange for maintaining the building. They are the first point of contact for all tenant complaints. Many apartment manager jobs (and other positions like them) involve overseeing garbage collection, snow removal, and basic cleaning. In large developments, you might supervise repair workers and porters, manage building infrastructure like heating and cooling systems, and provide customer service.
9. Butler
A butler's job is to oversee the management of a household. That might involve organizing events, serving guests, scheduling maintenance, or performing light housekeeping tasks. Some positions are live-in and include room and board as well as paid vacation and access to a car. Traditionally, most butlers were male, but more women are now getting into the profession, and some postings specifically request a female butler.
10. Housekeeper
Some families hire live-in housekeepers to handle tasks like cleaning the house, weeding the lawn, taking care of the laundry, and shopping for groceries. Some positions also involve some child-care duties. In large estates, you might oversee other household staff such as maids and nannies. Live-in housekeepers get free accommodations and food. Other perks sometimes include health insurance and access to a vehicle.
11. House and pet sitter
Many homeowners are willing to offer their homes rent-free to responsible people who will look after the house and care for their pets while the owners themselves are away. Most of these positions last between one week and four months, but some can go on for years. You get free housing and, in some cases, free utilities and even access to a vehicle. Good references are everything in this line of work. House-sitting websites can help you find available opportunities, but you'll probably have to pay a small membership fee.
12. Summer resort worker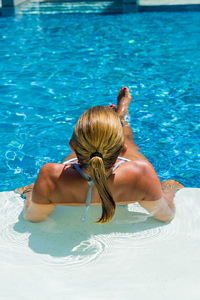 Seasonal resort jobs with housing provided are available in wilderness parks, mountain villages, and waterfront areas across the country. You could find entry-level work as a cook, server, housekeeper, lifeguard, front desk clerk, and more. Positions generally come with free or discounted accommodations (expect to have a few roommates) and meals, and you get to enjoy what is essentially a working vacation. At more remote resorts, it can be especially easy to save your money because there's nowhere else to go to spend it.
13. Summer camp counselor
As a summer camp counselor, you get paid to hang out with kids doing fun activities like swimming, hiking, and canoeing. You also help kids experience campfires, explore nature, and learn silly songs. Accommodation is included, but it could take the form of anything from tents to cabins to dorms. You also eat for free. If you enjoy supervising kids and can handle the odd case of homesickness, a position as a camp counselor could be one of the best summer jobs with housing you can possibly get.
14. Ski instructor
Demonstrating how to glide down a mountain on skis or a snowboard can be a great way to spend a workday. In the same way that you can get summer resort jobs with housing, some ski resorts make furnished apartments and recreational amenities available to employees, while others leave you to find your own accommodations. Keep this in mind: Most resorts that provide or arrange housing tend to charge fees for it, which can range from reasonable to very expensive. Meals might be included, or they might be offered at a discounted rate. Be sure to check around.
15. Hospitality manager for remote or overseas resort
Among the various jobs that pay for travel and housing, this one is tough to beat. Resort manager jobs typically involve overseeing the quality of food and/or accommodation services being provided to guests. But senior resort management jobs often include responsibility for spa and recreational services as well. Because of the need to attract and retain top talent, many hospitality management jobs at resorts include a housing and car allowance, especially if they are overseas or in a remote location. You can also find positions that include a yearly travel allowance. And if you start a career with an international resort chain, you may be able to work in several different places around the world as you learn about different aspects of the industry and develop skills for more advanced opportunities.
16. Clergy
Some members of the clergy live rent-free in church-owned housing (known as a parsonage, rectory, or manse) that is close to or even attached to the church building. Maintenance and upkeep costs are usually covered as well, though you may have to get approval for things like a change in paint colors or new flooring. Some clergy members live in their own homes but receive a housing allowance to help defray costs. So if you feel called to pursue Christian studies or another type of religious training, don't overlook the potential housing benefits.
17. Personal chef
In some private homes, personal chefs receive free room and board in exchange for planning, preparing, and serving meals to family members and guests. You might have to accommodate special dietary needs, and you should be prepared to make gourmet meals for special occasions, formal dinners, and cocktail parties. Depending on the job, you might receive a private room in the family home or an entirely separate residence nearby.
18. Park ranger
Patrolling parks, giving tours, and enforcing fire regulations are all in a day's work for a park ranger. And if your job is to protect the nation's parks and forests, chances are you will live in those parks and forests. Full-time employees of the National Park Service might be housed in rent-free apartments, whereas seasonal employees might be charged a modest fee to live in tents, bunkhouses, mobile homes, or dorms. Don't expect four-star accommodations—most of the housing is very rustic, so be prepared to rough it a bit. It's all part of the adventure.
19. Cruise ship casino dealer
For anyone who works on a cruise ship, shared cabin accommodation, restaurant food, medical insurance, and transportation to and from the ship are standard perks. But casino workers have some of the most sought-after positions onboard. That's because ship casinos are only allowed to operate while in international waters—usually three miles out to sea. So on days when the ship is in port, you're free to go ashore and explore. You need at least three years of experience as a dealer on land if you want to work at sea, but if you love to travel, this career could be a good fit for you.
20. English teacher overseas
It's standard practice for schools in countries like South Korea, China, and Saudi Arabia to provide free housing (and often free airfare) to foreign English teachers as part of their contracts. Some schools actually own apartment complexes for this purpose. In Japan, Hong Kong, Indonesia, and other places, you might receive free housing or a monthly stipend, but these benefits are not guaranteed. Be sure to do your research before accepting any overseas post.
21. Faculty in residence
Many colleges and universities have faculty-in-residence programs wherein a professor or instructor lives in an on-campus apartment for the academic year. The idea is to serve as a model and mentor for resident students and gain a better understanding of what the college experience is like for them. On top of your teaching duties, you're expected to be a visible presence in the residence halls and organize regular events for students. Families and pets are generally allowed, and some colleges cover utilities, parking, and meals in addition to housing.
22. Civil engineer overseas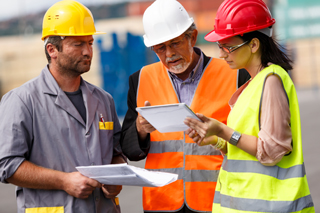 The construction industry in Middle Eastern countries like Saudi Arabia and the UAE attracts workers from all over the world. Some companies provide free housing and food (or at least a housing allowance) to civil engineers from other countries who come to the region to work on construction projects like roads, airports, buildings, and bridges. You might also receive a free trip home once a year.
23. Foreign service officer
Serving as a diplomat in an overseas embassy or consulate comes with some pretty cool perks: You get to represent your country, travel to new postings every few years, and gain an in-depth understanding of different cultures. Plus, your rent, utilities, and maintenance costs are all covered by the state department. You can submit your housing preferences (e.g., a house with a yard or an apartment close to the embassy), but there are no guarantees, and, ultimately, you will have to live wherever the government decides to put you.
24. Undercover FBI agent
As an undercover FBI agent, if you assume a new identity for an extended operation, you are also provided with Bureau-sponsored housing. The type of housing you get largely depends on your cover story, but as a general rule you can expect a pretty basic setup. Keep in mind that agents are on duty 24/7 and always have to be on alert. Some undercover investigations are short-term stints; others can go on for years. Succeeding in this career takes more than good training in law enforcement and criminal justice. It also takes a special mental toughness.
25. Atmospheric scientist in Antarctica
How would you like to live and work in the coldest, driest, windiest, and emptiest place on Earth? Every year, the U.S. sends 700 people to Antarctica to perform scientific research. Most of those positions are short-term contracts in the Antarctic summer between October and February. Accommodation, food, and clothing are provided free of charge, as is your airfare to and from the research station. Salaries are generally the same as they would be in the U.S., but you have virtually no expenses, so it can be a pretty good deal.
26. State governor
Getting elected to the highest political office in your state brings plenty of responsibilities. Governors are in charge of managing a variety of policies and programs to improve the lives of the residents of their states. By mastering political science, you could one day find yourself signing bills into law, pardoning prisoners, or appointing judges. It's not an easy gig to get, but of all the jobs with free housing, this is one of the coolest: You get to live in the governor's mansion, an official residence administered and paid for by the state.
27. Voluntary hostel worker
Many hostels around the world are happy to provide free accommodation to outgoing, service-oriented people who are willing to spend a few hours a week making beds, cleaning rooms, or greeting guests at reception. The catch is that, in most cases, you won't actually get paid, but sometimes extra perks like free breakfast or Wi-Fi are available. If you're looking for a cheap way to see the world, this could be an option worth exploring.
28. Voluntary organic farm worker
If you have a passion for healthy food and a healthy planet, working on organic farms all around the globe might be the opportunity you're looking for. The World Wide Opportunities on Organic Farms (WWOOF) program matches willing workers with organic farmers in 120 different countries who will provide free room and board in exchange for free labor. So you sleep and eat for free, but you don't earn a wage. There are more than 2,000 WWOOF farms in the U.S. alone, so you might not have to go far to find a position that appeals to you.
29. Peace Corps volunteer
Peace Corps volunteers can make a real difference in the lives of people all around the world. You could teach English to schoolchildren, promote water sanitation in remote communities, or help farmers implement techniques to prevent soil erosion. According to Peace Corps, you won't be paid, but you will get a monthly allowance that covers housing, food, utilities, household supplies, clothing, and more. You also get full medical and dental coverage along with student loan assistance. Keep in mind that volunteers are expected to live like locals; if they live in sod huts and use holes in the ground for toilets, so will you.