How to Learn a Trade and Kick-Start a Fulfilling Career
By Publisher
| Last Updated August 4, 2022
There are plenty of compelling reasons to learn a trade: You can work with your hands, see tangible results, and enjoy a stable and satisfying career. Many trades are dealing with a serious labor shortage that will only get worse as experienced workers continue to retire, which means that new tradespeople with the right training should find themselves in high demand.
There are many different kinds of trades to explore. For the purposes of this article, a trade is an occupation that involves manual work and requires specific skill-based training. These types of jobs tend to be concentrated in the manufacturing, construction, transportation, and maintenance industries, but they can also be found in career sectors such as healthcare, cosmetology, and the culinary arts. The possibilities are abundant.
You don't generally have to get a four-year college degree to learn a trade, but you will typically need to complete some post-secondary education, an apprenticeship, or some on-the-job training in order to become fully qualified. The information below can help you understand the various routes into a trade and how you could even get paid to go to school for your training. Read on to learn about rewarding options for your future!
---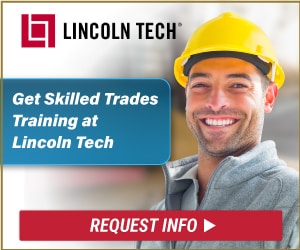 ---
What Are the Best Trades to Learn?
There are hundreds of different jobs that involve skilled labor, so the first thing you need to do is narrow your focus. The best trade to learn is often the one that aligns with your interests. Do you enjoy fixing cars, working with wood, or creating delectable desserts? You might want to consider becoming a mechanic, cabinetmaker, or chef.
It's important to research the salary potential and long-term outlook for each career so you can make an informed choice. The following are a few examples of trade occupations that a) have median salaries above the median annual salary for all U.S. workers, and b) are expected to see faster-than-average growth between 2018 and 2028. The percentage represents the rate of growth.
Unless otherwise noted, figures are current as of February 19, 2020 and are based on data from the U.S. Bureau of Labor Statistics.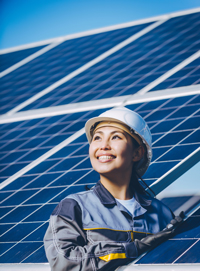 Solar energy technicians: 63 percent / $42,680
Wind energy technicians: 57 percent / $54,370
CNC machine tool programmers: 20 percent / $53,190
Plumbers, pipefitters, and steamfitters: 14 percent / $53,910
HVAC mechanics and installers: 13 percent / $48,630 (May, 2021)
Structural iron and steel workers: 12 percent / $53,970
Elevator installers and repairers: 10 percent / $79,780
Brickmasons: 10 percent / $50,950
Millwrights: 9 percent / $55,060
Note that the growth rates for the first two occupations above are extraordinarily high because of the small number of jobs currently in these fields. Another way to decide on a trade is to look at how many jobs are actually predicted to be available in the years ahead. After all, the more jobs that open up, the better your chances of landing one. By that measure, the easiest trade to get into is carpentry, since it is expected to have over 116,000 job openings per year, on average, between 2018 and 2028. Here are a few other trade occupations that are projected to have a large number of yearly openings over that time period:
Hairdressers, hairstylists, and cosmetologists: 94,600
Electricians: 94,600
Automotive service technicians: 74,000
Heavy equipment operators: 52,500
Of course, when it comes down to it, any trade that offers fulfilling work is a good trade to learn.
---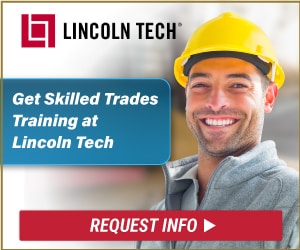 ---
How Do I Get Into a Trade?
You can get into a trade through a few different routes. For some fields, companies will hire entry-level workers and train them in-house. For others, you'll need to get a certificate or associate degree, or complete a registered apprenticeship.
While the process of learning a trade varies somewhat depending on the specific career, there are a few steps that apply in most situations. Here is the basic procedure for how to learn a trade:
1. Get your high school diploma or GED.
High school students who are interested in a trade would be wise to start by taking whatever relevant classes are available, such as industrial arts or cooking courses. Taking the ACT or SAT can also be a good move. That's because higher test scores can often help you land better apprenticeships.
Completing high school is an important step, since most trade and technical schools (as well as many apprenticeships) require a high school diploma. Alternatively, you can get your GED. Fees for taking the GED vary from state to state, but the cost for all four sub-tests is generally around $120. You can often find free classes or online resources to help you prepare.
One way you can get paid to get your GED is by enrolling in the Job Corps program. Administered by the U.S. Department of Labor, the program offers low-income youth between the ages of 16 and 24 the chance to get a GED or high school diploma and free career training in a wide range of trades. Program participants receive housing, food, health care, and a living allowance, all at no charge. Some centers even offer childcare help to students with kids. Call 1-800-733-JOBS to speak with an admissions specialist.
2. Get post-secondary training.
Not every trade requires this, but employers often recommend it, and it can be a big boost for your career prospects. Depending on the trade you're interested in and the type of training you want, you could complete an associate degree (which typically takes two years) or a certificate (which could take anywhere from a few months to a year or more). Many schools also offer short pre-apprenticeship programs that allow you to develop foundational skills and get an overview of what it would be like to work in a particular trade.
There are different types of trade schools, such as vocational schools, career colleges, and technical institutes. Some feature a range of different programs, while others specialize in certain areas. Some let you learn a trade online as well as on-campus. Try this school finder tool to get a list of vocational schools in your area and learn about the types of training they offer.
3. Complete an apprenticeship.
One of the most common ways to learn a skilled trade is through on-the-job training in the form of an apprenticeship. With apprenticeships, you get paid to learn from experienced professionals in real work environments while also completing formal classroom training.
Registered apprenticeships are overseen by the U.S. Department of Labor or by state apprenticeship agencies. All registered apprentices receive:
Paid on-the-job training with an experienced mentor
Relevant classroom instruction
Incremental pay raises
An industry-recognized credential
Registered apprenticeship programs are developed and sponsored by employers, unions, industry associations, welding colleges, workforce development agencies, labor organizations, and the U.S. military. Federal standards require a minimum of 2,000 hours of paid on-the-job training and at least 144 hours of classroom instruction for each year of an apprenticeship.
Apprenticeships generally take between one and six years. You'll start out earning roughly half of what you would make as a fully qualified worker, and the amount will increase as you acquire skills and complete your training. According to the U.S. Department of Labor, the average wage for a beginner apprentice is about $15 an hour.
A 2020 federal report shows that of all occupations that offer apprenticeships, some are likely to provide more opportunities. Among the top 30 industries listed, many are essential to society and likely to stay in demand. Electrician apprenticeships were the most popular (by a lot), with 44,547 active positions, with carpentry coming in second with 25,553. Plumbing apprenticeships totaled 15,711, and the truck driving industry provided 12,490 positions. HVAC apprenticeships added up to 2,267 active positions.
It's also worth looking into trades similar to the one you hope to enter in case there is a field you could train for that contains similar components but offers more openings. For example, if you are interested in welding apprenticeships, it might also make sense to investigate becoming a sheet metal worker or an ironworker since the number of apprenticeship positions in those fields is substantial.
Federal regulations specify that apprentices cannot be younger than 16 (and must be at least 18 for hazardous occupations). Beyond that, each sponsor stipulates the minimum requirements for program applicants. For instance, some sponsors may require you to take an aptitude test or submit to drug screening.
Learn more about some specific apprenticeships:
---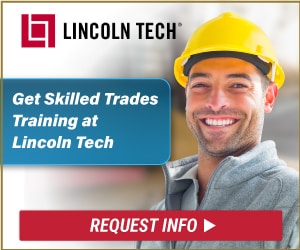 ---
How Can I Get Paid to Go to College?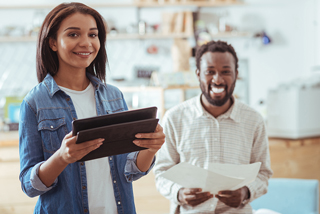 Training for a trade often means attending a post-secondary institution, which comes with a cost. Fortunately, there are ways to fund your training and sometimes even come out ahead. Check out these tips on how to get your college paid for:
1. Maximize your financial aid.
Some students manage to receive enough financial aid to cover their schooling costs and still have money left over. Start by filling out the Free Application for Federal Student Aid (FAFSA). You can do this online; if you need assistance, the financial aid office at the school you're interested in should be able to help. Completing the FAFSA is the first step in determining how much financial aid you can get from federal and state governments as well as schools and other organizations. After you file the FAFSA, you will be advised about the aid you are eligible for.
Scholarships and grants are free money that does not have to be repaid, so you will want to focus on those. For example, Pell Grants can provide thousands of dollars in free aid. (The maximum amount for the 2021-2022 school year is $6,495.) Pell Grants are based on financial need and are available to students who have not yet completed a degree.
Loans can help fill in any gaps in funding, but bear in mind that these will need to be repaid with interest. The good news is that even if you have bad credit, you can pay for school with a federal loan. Your credit history does not affect your eligibility for Stafford loans (either subsidized or unsubsidized). (The exception to this is if you have ever defaulted on a federal student loan. If so, then you won't be eligible for more federal aid.) If federal loans aren't enough, you can consider private loans, but you will likely need a co-signer with good credit if yours is a problem.
2. Get your employer to cover your college tuition.
If you're currently employed, see if your company offers a tuition reimbursement or assistance program that could allow you to get paid to go back to school. In some cases, registered apprentices have their tuition paid by their sponsoring organization. Plus, there are a number of other companies that give their employees help with educational costs. Ford, BP, UPS, and AT&T are a few examples.
Note that such programs often come with stipulations: You might have to take courses through specific schools, achieve certain grades, or commit to staying with the company for a defined period of time after you finish your studies.
3. Consider the military.
The military is one place where you can get paid to go to school. If you're thinking about attending a four-year college and have an interest in serving your country, you can get free money for school by joining the Reserve Officer Training Corps (ROTC) and applying for scholarships. These scholarships are based on merit rather than need, and each branch of the military specifies its own requirements. For example, high school students who wish to qualify for Air Force ROTC scholarships must be U.S. citizens with a GPA of at least 3.0, among other requirements.
Some ROTC scholarships cover full tuition, provide additional money for books, and come with a monthly living allowance. You will have to commit to serve as an officer for a specified number of years after graduation, though, so make sure you're willing to undertake such an obligation.
---
Take Charge of Your Training
As you can see, there are different ways to learn a trade and build a better future. Why not start with some career-focused training? Vocational schools, technical institutes, and career colleges can help you gain the job-ready skills you need to get started in a huge range of different trades. And it's easy to find such schools. Just enter your zip code into the following search tool to generate a list of convenient programs in your area!
---