Top Psychology Major Job Options for 2022 and Beyond
By Publisher
| Last Updated November 17, 2022
Getting a psych degree can qualify you for more diverse careers than you might realize. And if you've been on the fence about whether it's the right direction for your education, rest assured that psychology major job options are diverse and plentiful. And many of them can even be prepared for through online programs.
In recent years, the world has had to adapt to new challenges, including unanticipated physical, mental, and emotional stressors. And as mental health care loses stigma, more people are willing to access the support they need to feel okay. This has created a need for more mental health professionals across an expansive range of industries, as well as a need to access these services easily. Options to provide online psychological services are continuing to grow, which can provide much more work flexibility to the aspiring grad.
So, what jobs can you get with psychology degree credentials? There are all kinds, including opportunities in fields like human services, business, and education. For example, the following are some of the top psychology degree jobs offering projected growth of up to 22 percent by 2031.*
Postsecondary teachers
Educational, guidance, and career counselors/advisors
Lawyers
Human resources specialists
Managers
Registered nurses
Elementary school teachers
Social workers
Psychologists
Physicians
To get an even better idea of what you can do with a psychology education in those and other careers, check out the 27 jobs below that you can get with a:
Median annual salaries and employment projections are based on data from the Occupational Employment and Wage Statistics (OEWS) program.*
---
What Can You Do With a Certificate, Diploma, or Associate Degree in Psychology?
Two years or less of psychology-related training may be all you need to qualify for meaningful, rewarding, and growing occupations. From business to healthcare, multiple industries benefit from providing opportunities to people who've completed short programs or courses in psychology.
1. Addictions Counselor
Can you picture using your knowledge of psychology to help people recover from their behavioral or substance addictions? In some states you may only need a diploma, certificate, or associate degree to work as a substance abuse or behavioral disorder counselor in group or community-owned treatment facilities.
Median yearly pay: $48,520
Employment growth: 22 percent
2. Psychiatric Technician
Begin your career by caring for mentally ill or developmentally disabled people who are receiving intensive therapy within psychiatric hospitals or similar facilities.
Median yearly pay: $36,570
Employment growth: 9 percent
3. Social or Human Services Assistant
Ever wonder what it would be like to help disadvantaged members of your community obtain the support and services they need to make it through hard times? You typically only need a certificate or associate degree to begin assisting social workers or similar professionals.
Median yearly pay: $37,610
Employment growth: 12 percent
4. Sales Representative
Psychology courses can help you better understand why and how people make decisions, which can be a huge advantage when trying to sell products or services.
Median yearly pay: $60,550 for sales reps of services; $94,840 for sales reps in wholesale and manufacturing, technical and scientific products
Employment growth: 4 to 7 percent
5. Real Estate Agent
People are often greatly influenced by various psychological triggers when buying or selling real estate. So, by combining your psychology training with courses in real estate and passing a licensing exam, you can begin a potentially lucrative career in this high-impact field.
Median yearly pay: $48,340
Employment growth: 5 percent
---
What Can You Do With a Bachelor's in Psychology?
With a four-year psychology degree, jobs are even more plentiful and diverse. But you wouldn't be the first person to ask, "What can I do with a bachelor's in psychology?" Many people don't realize that a college degree in psychology can provide the benefit of adaptability. It's not only possible to pursue a graduate education in other fields, but also to find jobs with a bachelor's in psychology that may initially seem unrelated to this area of science. For example, psychology jobs with a bachelor's degree can be found in industries like education, criminal justice, and business.
6. Social Worker
Unless you wish to work in a clinical setting (which requires a master's degree), you may only need a bachelor's degree to qualify for good jobs as a social worker. In fact, your psychology education could make you an attractive candidate for positions related to anything from helping children and families to assisting elderly or mentally ill people. But it's a good idea to look into your state's licensing requirements so that you know exactly what kind of education to get.
Median yearly pay: $49,150 for child, family, and school social workers; $49,130 for mental health and substance abuse social workers; $60,840 for healthcare social workers; $61,190 for all others
Employment growth: 9 percent
7. Elementary, Middle, or High School Teacher
Depending on the state, teaching positions below the college level only require a bachelor's degree plus the completion of relatively short teacher-preparation training to earn state certification. But you may not even need to go that extra step since it is often only required for jobs in public schools. Some teachers in private schools don't have such certification. And a background in psychology can be a real asset when trying to motivate and instruct children or adolescents. In some states, you may need to earn a master's degree after getting your teaching certification and starting your job.
Median yearly pay: $61,400 for elementary school teachers, $61,320 for middle school teachers, and $61,820 for high school teachers
Employment growth: 4 percent for elementary and middle, and 5 percent for high school teachers
8. Social or Community Services Manager
Help direct and coordinate programs that provide services related to residential care, youth and family support, addiction rehabilitation, or other important community or social support areas.
Median yearly pay: $74,000
Employment growth: 12 percent
9. Parole or Probation Officer
Assist people who are re-entering the community after being released from prison. Or advise and supervise criminal offenders who've been sentenced to probation instead of being sent to prison. Your understanding of the psychological aspects of human behavior could play a significant role in helping to prevent such people from committing additional crimes.
Median yearly pay: $60,250
Employment growth: expected to stay the same
10. Marketing Research Analyst
Many successful marketers can take advantage of psychological insights to analyze market conditions and find and attract new customers or clients. Market research analysts, in particular, frequently benefit from an education that combines courses related to both business and psychology.
Median yearly pay: $63,920
Employment growth: 19 percent
11. Marketing, Promotion, or Advertising Manager
Knowing where to find potential clients or customers is only part of the challenge. Figuring out what those people want and how to generate excitement and interest in what a company or organization offers is a whole other matter. That's why a psychology background can pay real dividends in this area of business, especially for those who acquire enough marketing experience to gain leadership positions.
Median yearly pay: $127,150 for advertising and promotions managers; $135,030 for marketing managers
Employment growth: 7 to 10 percent
12. Public Relations Specialist
In order to succeed at their missions, organizations need to build awareness of what they offer and develop ways to generate and sustain favorable public perception. So, it's no surprise that psychology majors often bring a lot of valuable insights to this field, especially when they also have a background in media or communications.
Median yearly pay: $62,800
Employment growth: 8 percent
13. Sales Manager
With a bachelor's degree in psychology and some experience as a sales representative, it's possible to attain a truly prosperous position as a sales team leader.
Median yearly pay: $127,490
Employment growth: 5 percent
14. Human Resources Specialist
Use psychological insights to help employers in the recruitment and screening of potential new hires or in the placement of existing employees.
Median yearly pay: $62,290
Employment growth: 8 percent
15. Human Resources Manager
With enough experience in the human resources field, you can maximize the value of your psychology degree by becoming a professional overseeing and coordinating an organization's recruiting, screening, and hiring practices. Your understanding of human actions can also enable you to become a vital link in the relationship between employees and management.
Median yearly pay: $126,230
Employment growth: 7 percent
16. Coach
Combined with a background in sports and recreation, your psychology education could provide the essential knowledge that enables you to coach athletes. Just imagine teaching and motivating people in a way that empowers them to achieve their peak performance.
Median yearly pay: $38,970
Employment growth: 20 percent
---
What Can You Do With a Master's in Psychology?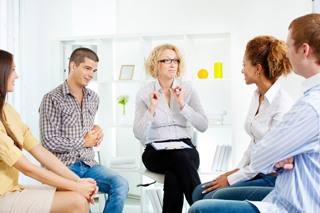 Earning a graduate degree can open up some of the most rewarding jobs in the psychology field. In some cases, you will also need to earn a license to practice in your state by meeting certain requirements, such as passing a certification exam.
17. Industrial-Organizational Psychologist
This occupation represents one of the highest-paying psychology jobs in the U.S. On average, a psychologist in the field of industrial-organizational psychology makes the highest median income. That's because this field involves using psychology to help solve workplace challenges related to employee morale, productivity, recruiting, and training.
Median yearly pay: $105,310
Employment growth: 4 percent
18. Marriage or Family Therapist
Help married couples or other people identify and understand the problems in their relationships and devise better ways to work toward resolving them.
Median yearly pay: $49,880
Employment growth: 14 percent
19. Mental Health Counselor
Provide help to people who are struggling with mental or emotional problems as a professional who understands what it takes to overcome or cope with such challenges. Mental health counseling is often the first profession that comes to mind when we think about jobs in health psychology.
Median yearly pay: $48,520
Employment growth: 22 percent
20. School or Career Counselor
Help elementary, middle school, high school, or college students find constructive ways to deal with social challenges and develop the skills necessary to succeed in their learning environments. Or assist career seekers with their decision-making process for choosing suitable vocations or paths of training.
Median yearly pay: $60,510
Employment growth: 10 percent
21. Rehabilitation Counselor
Work with people who have physical or emotional disabilities as they strive to rise above the effects that their conditions have on important areas of their lives, such as employment, personal relationships, or day-to-day living.
Median yearly pay: $38,560
Employment growth: 11 percent
---
What Can You Do With the Most Advanced Kind of Psychology Degree? (Jobs for Those With a PhD or PsyD)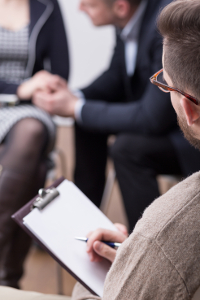 Jobs with "PhD in psychology" at the top of their prerequisite lists don't need to feel out of reach. With an additional five to seven years of education after completing a bachelor's program, you can achieve the highest credentials in the psychology field, which consist of two main doctoral degree options. The first option is to earn a PhD in psychology, which is typically research-oriented. The other option is to earn a Doctor of Psychology (PsyD) degree, which is more focused on applying this science within clinical settings.
Either way, to become a psychologist, most states will require you to have a doctoral degree and meet other licensure requirements, such as going through an internship and passing the Examination for Professional Practice in Psychology.
The median annual pay for clinical and counseling psychologists was $82,510 in 2021. School psychologists made a median wage of $78,780. And for all other psychologists (excluding industrial-organizational psychologists), the median yearly pay was $102,900.
The overall employment of clinical and counseling psychologists is expected to grow by 5 percent in the decade from 2021 to 2031, and school psychologists will grow by 6 percent. For most other types of psychologists, job growth is projected to be about 3 percent over that period.
22. Clinical Psychologist
Apply psychological expertise within a clinical setting by assessing, diagnosing, and treating people's emotional, behavioral, or mental problems. Many clinical psychologists choose to focus on specific specialties such as neuropsychology or types of people such as youth or the elderly.
23. Counseling Psychologist
Assist people in better understanding their problems, identifying their strengths, and finding methods and resources for managing or overcoming the challenges they face at work, at home, or within their communities.
24. Developmental Psychologist
Conduct important research related to how people's minds develop throughout their lives. Many psychologists in this branch of the field choose to specialize in studying mental development during a particular phase of life, such as youth or old age.
25. School Psychologist
Utilize principles of psychology to suggest solutions to educational problems related to teaching strategies, student behavior and evaluation, administrative tactics, and other vital issues. Most psychology jobs in schools require an Education Specialist (Ed.S.) degree or a doctoral degree in school psychology.
26. Forensic Psychologist
Contribute to the civil or criminal justice system by sharing psychological insights about various legal cases or investigations, including as an expert witness in court.
27. Social Psychologist
Perform research related to how and why people behave the ways they do when interacting with others and suggest new approaches that might minimize or eliminate negative outcomes.
---
Make an Important Discovery About Your Future
You've just seen how useful it can be to have an educated understanding of the psychological mechanisms that cause people to act (or not act) in certain ways. Knowing how to apply that knowledge to real-world situations can be an asset in nearly any career—not just within the field of psychology.
Even so, a lot of people still ask, "What can you do with a psychology major?" That's why it helps to have a general idea of the career possibilities as well several specific examples. Looking at the bigger picture, it's apparent that people with backgrounds in psychology can do things such as:
Help people overcome personal obstacles and make better choices to improve their lives
Discover jobs in health psychology and promote healthier ways to live that help prevent mental illnesses and social problems
Find clues to almost any aspect of human behavior that might otherwise continue to be clouded in mystery
Help businesses or other organizations identify and implement new methods for improving productivity, raising morale, and attracting and retaining good employees
Contribute to public safety by using insights about human behavior within the criminal justice system
Help improve the educational system by discovering better ways to instruct, motivate, or test students based on how they learn and perceive the world
Discover new ways to inspire people to act for the benefit of their communities and the environment
Those are just a few reasons why a person might choose a psychology-related education. It's a field of study that can reveal a huge variety of potential career paths, not just those that require advanced credentials. In fact, in 2013, only about 45 percent of all psychology majors went on to earn an advanced graduate degree. That's because this area of science applies to almost every sector of human endeavor.
So, take a closer look at the programs offered by colleges for psychology. You might realize that the type of job you're after doesn't necessarily require multiple years of school. Or you might discover a path that you haven't thought of before and feel inspired to pursue a whole new set of goals.
Enter your current zip code in the search tool below to find schools with psychology-related programs in your region right now!
---
---
* Unless otherwise noted, salary information is based on May 2021 data from the Occupational Employment and Wage Statistics (OEWS) program. Job growth and average yearly openings estimates are from the Bureau of Labor Statistics and are for the 2021 to 2031 period.