21 Dietitian & Nutritionist Jobs | Healing Through Food
By Publisher
| Last Updated January 23, 2023
Dietitian and nutritionist jobs play an increasingly important role in helping to keep Americans healthy and thriving. So, if you're considering which careers in nutrition might be a good fit for you, the options are continually becoming more diverse (and interesting!). Diet and nutrition jobs exist in a vast range of employment sectors, from healthcare and education to food service and manufacturing. You could work in hospitals, schools, wellness centers, corporate cafeterias, research labs, and many other settings. With food and nutrition careers, there's plenty to explore — and plenty of ways to make a difference.
Plus, in many cases, work in this field can be some of the easiest to perform virtually (compared to in-person). So, if you and your anticipated client base will benefit from the flexibility of taking appointments from home, remote nutrition jobs are worth looking into.
There's still a lot of work to be done in this area from a public health perspective alone. For example, according to the 2020-2025 edition of Dietary Guidelines for Americans, more than 80 percent of people in the U.S. fall short of eating the recommended amounts of fruits and vegetables and a large majority also consume too much saturated fat and added sugar. And more than half of adults have at least one chronic disease directly related to diet. So there is a clear need for professionals who can help manage these problems, and as long as humans need to eat food to survive, we will need guidance on how to do so correctly.
While dietitians' and nutritionists' jobs can be similar, there are some critical differences between them, which you can read about below. To keep things simple, the professions listed in this article are divided into dietitian jobs and other careers in food and nutrition.
The following sections will help you understand the range of available opportunities and training you'll need for different types of nutrition-related work.
---
What Is a Nutritionist?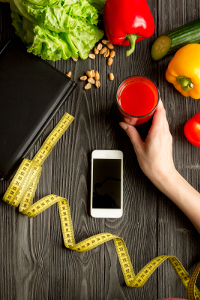 Nutritionist careers focus on the relationship between food and health. Being a nutritionist means understanding the physiological ways the human body responds to food and the role that nutrients play in treating and preventing disease.
Professionals in this field teach people about the nutritional value of different foods and offer advice about the foods people can eat to maintain a healthy lifestyle. In addition, some nutritionist jobs involve creating dietary plans to manage medical conditions or achieve specific health goals.
So, where do nutritionists work? The possibilities are plentiful, depending on their specific qualifications. Jobs for nutritionists exist in the following areas:
Hospitals, clinics, and other healthcare facilities
Training gyms and fitness centers
Food manufacturing companies
Academic institutions
Public health organizations
Government agencies
Community centers
Health food markets
Wellness centers
Many nutritionists also go into private practice and offer their services as consultants.
---
What's the Difference Between Dietitians' and Nutritionists' Work?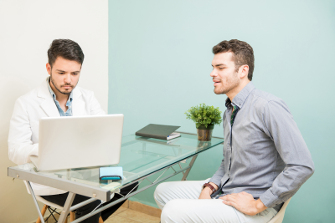 Many people don't realize the distinction between these two careers in nutrition. "Nutritionist" and "dietitian" are often used interchangeably, but there are some important legal differences.
Dietitians are nutritionists with specialized certification. The term "registered dietitian" is legally protected and can only be used by those who have earned the Registered Dietitian Nutritionist (RDN) designation administered by the Commission on Dietetic Registration. The registered dietitian career path involves getting an approved four-year degree, completing a supervised internship, and passing a national exam.
Where can dietitians work? They often work in hospitals, nursing homes, and other clinical settings. They can also be found in schools, government agencies, sports facilities, research labs, and food service companies. There are even online dietitian jobs that allow people to work from home. Since all dietitians are nutritionists (though not the other way around), they can generally work anywhere that nutritionists can.
By contrast, nutritionists' jobs are less regulated. The "nutritionist" title is not protected and can mean many different things. Many states require nutritionists to be licensed or certified, but some don't have any rules governing the occupation. Be sure to learn about the nutrition counseling laws in your state.
---
What Are the Educational Requirements?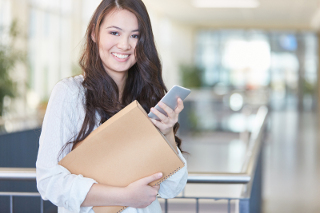 The type of nutrition training you need depends on the kind of work you want to do. There are many options available to a nutrition major. For example, jobs like dietetic technician or nutrition assistant can be had with a two-year associate degree, whereas with a bachelor's in nutrition, jobs include positions like dietitian and food services manager. Keep in mind that many nutritionists and dietitians have advanced degrees. (With a master's in nutrition, jobs in many sectors become more available to you.)
Think about your career goals. Dietitians have a prescribed educational route, but if you aim to become a nutritionist who works outside of dietetics, your training options may be more varied.
Becoming a Dietitian
The first step is to complete a dietetics or nutrition degree program approved by the Accreditation Council for Education in Nutrition and Dietetics (ACEND), which is part of the Academy of Nutrition and Dietetics. Currently, you can pursue a dietitian degree at the bachelor's level, but beginning in 2024, a graduate degree will be required.
Dietitian training programs cover topics such as nutrition, food science, chemistry, microbiology, physiology, and food service systems management. You can opt for a coordinated program, which combines classroom study with the required internship, or a didactic program, which includes academic study only. If you choose a didactic program, you will need to complete an internship of at least 1,200 hours after finishing your degree.
Once you have completed your degree and your internship, you must pass the registration exam administered by the Commission on Dietetic Registration to receive your Registered Dietitian Nutritionist (RDN) credentials. (You can also choose to be known simply as a Registered Dietitian or RD.) Maintaining those credentials requires completing 75 continuing education credits every five years.
After earning your RDN, you can apply for licensing or certification in your state, if required. (State licenses and certifications do not typically require qualifications beyond the RDN.)
Becoming a Nutritionist
The process of learning how to become a nutritionist depends on where you live. Many, but not all, states require nutritionists to be licensed. Licensing requirements vary, but they often call for nutritionists to follow the same educational route as registered dietitians and earn their bachelor's degrees in nutrition or a related field from an ACEND-accredited program. However, some states will only license nutritionists who have a graduate degree.
Other states require nutritionists to be certified by agencies such as:
The Clinical Nutrition Certification Board (CNCB), which offers the Certified Clinical Nutritionist (CCN) credential. A bachelor's degree in nutrition qualifies you to take the CNCB's 56-hour online postgraduate program; you must then pass the certification exam. Continuing education credits are required to maintain your CCN status.
The Board for Certification of Nutrition Specialists (BCNS), which offers the Certified Nutrition Specialist (CNS) credential. Certified Nutrition Specialist is a legally protected title. To receive this designation, you must have a master's or doctoral degree, complete at least 1,000 hours of supervised work experience, and pass the certification exam. You will also need to complete 75 continuing education credits every five years.
In states where nutritionists do not have to be licensed, there is technically no specific education required to be a nutritionist. However, many employers do look for RDN credentials or other types of formal certification from organizations like the CNCB or BCNS.
Voluntary certifications are also available from groups such as the American Association of Nutrition Consultants and the National Association of Nutrition Professionals.
---
Jobs in Dietetics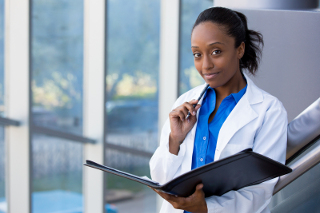 Dietetics is a specialized area of nutrition that requires specific training. Dietitians and dietetic technicians are healthcare professionals who have met prescribed educational and licensing standards. Here are a few options for careers in dietetics:
1. Renal dietitian
Also known as dialysis dietitians, these professionals specialize in the nutritional needs of patients with chronic kidney disease. They review lab test results and develop individualized meal plans to help those on dialysis (or those with conditions like diabetes or high blood pressure) stay as healthy as possible. Certification in renal nutrition is available through the Commission on Dietetic Registration.
2. Registered dietitian nutritionist (RDN)
Generally speaking, dietitian jobs involve counseling people about diet, food, and nutrition and developing eating plans tailored to manage disease and promote long-term health and well-being. RDNs monitor patients' progress and adjust meal plans accordingly. They might also conduct nutritional research. Many specializations are available in this field.
3. Oncology dietitian
The task of oncology dietitians is to help cancer patients get the nutrition they need. For example, these specialized professionals might help with feeding tubes, choose nutritional supplements, or give patients suggestions about the best way to meet their dietary needs when they feel nauseated or have little appetite.
4. Pediatric dietitian
Focusing on the nutritional care of people under 18, these specialized RDNs are responsible for crafting eating plans that deliver the nutrition children need to grow and thrive. Working with kids also means dealing with parents, so it's important to be able to communicate with people of all ages. Pediatric dietitians can find opportunities in schools, children's hospitals, community clinics, or private practices.
5. Sports dietitian
Sports dietitians use their nutritional expertise to create dietary plans that enhance the health and performance of athletes. They might teach a team about achieving optimum health through diet or develop special menus for injured or recovering athletes. RDNs can become certified in sports dietetics through the Commission on Dietetic Registration.
6. Clinical dietitian
Developing nutritional plans to improve the health of people undergoing treatment in hospitals, clinics, and other healthcare centers is the basis of a clinical nutrition career. This role involves assessing each patient's dietary requirements and challenges and designing customized meal plans that are nutritionally sound, digestible, and palatable.
7. Nutrition and dietetic technician, registered (NDTR)
These technicians share nutrition-related knowledge in various settings, from schools and restaurants to wellness centers and food companies. In clinical settings, they work under the supervision of RDNs and carry out tasks such as planning menus and preparing meals. Becoming an NDTR requires getting an associate degree, completing a 450-hour internship, and passing an exam administered by the Commission on Dietetic Registration.
---
Nutrition Jobs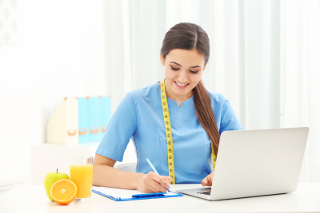 Jobs in the nutrition field can be quite diverse. Dietetics is one option, of course, but having an in-depth understanding of the science behind what we eat can also serve you well in many other sectors. And your options for jobs with a nutrition degree can expand to food safety, healthcare, corporate wellness, and education. Here are 14 good examples of jobs in nutrition:
1. Food product development scientist
Finding new ways to improve the safety, flavor, or nutritional value of different edible products is the job of food product development scientists. They develop processes and formulations to enhance food quality while controlling costs. Many positions call for advanced degrees, but some are open to those with a bachelor's degree.
2. Public health nutritionist
Public health nutritionists are big-picture people who strive to improve a community's or population's nutritional habits and overall health. They don't generally work with individual clients. They identify nutritional problems and develop institutional programs and strategies to address those issues. You may need to become an RDN to get into this career.
3. Nutritionist
Typical tasks of nutritionists include assessing a client's dietary needs, consulting with a variety of health professionals, and creating a customized nutrition plan. In some cases, they also offer nutritional counseling. The process for learning how to be a nutritionist varies widely from state to state, so be sure to research the requirements in your area.
4. Regulatory affairs specialist
Regulatory affairs specialists ensure that the development and production of food items comply with all applicable laws. Their job is to ensure that the company they work for operates within the rules. It's crucial to stay on top of food and dietary legislation and conduct regular reviews of processes. Most employers seek a degree in nutrition, food science, or a related field.
5. Nutritional therapist
Drawing on an understanding of nutrition and human behavior, a nutritional therapist takes a holistic approach to wellness and assesses all aspects of a person's lifestyle to develop a healthy nutrition plan. For a nutritional therapist, salary and job duties can vary widely, depending on the person's experience and what licenses or certifications they hold.
6. Food labeling specialist
Food labeling specialists are responsible for coming up with the nutritional labels on food products. They ensure that product ingredients, nutritional facts, and allergen warnings are accurate and in line with industry regulations. They might also be in charge of getting the legal approval to use labels such as gluten-free or kosher. A bachelor's degree in nutrition or food science is typically required.
7. Food safety auditor
Reviewing and analyzing the safety and sanitation procedures at companies that process, manufacture, or serve food is the primary focus of food safety auditors. They conduct inspections, write reports, and sometimes educate workers on policies and procedures. You'll need at least a bachelor's degree; it also helps to have experience in food service or packaging.
8. Corporate wellness consultant
A growing number of private businesses and corporations are hiring wellness consultants to guide healthy eating and exercise habits. These consultants might offer general tips on nutrition and health or lead seminars on how office workers can manage stress or avoid muscle fatigue. You'll need strong customer service skills for these types of jobs in nutrition.
9. Nutrition services manager
Schools, hospitals, care facilities, and other institutions rely on nutrition services managers to plan and coordinate the large-scale delivery of nutritionally appropriate meals. This role involves planning menus, procuring supplies, managing budgets, and overseeing food preparation. You'll need at least a bachelor's degree in nutrition, dietetics, or food services management.
10. Humanitarian nutritionist
Focusing on malnutrition and hunger in disaster zones or developing countries can be a rewarding way to put your nutritional knowledge to work. Humanitarian nutritionists evaluate the food supply systems in different areas and develop programs to fill any dietary gaps. They might set up a mobile center to treat malnourished children or advise villagers on the best items to plant in a communal vegetable garden.
11. Clinical nutritionist
Like clinical dietitians, clinical nutritionists evaluate the dietary needs of patients in healthcare institutions and create eating plans tailored to each patient's unique condition. The difference is that while dietitians have prescribed training and licensing requirements, the rules for nutritionists vary widely among states. Certification is available from professional organizations such as the Clinical Nutrition Certification Board.
12. Nutrition writer
As a nutrition writer, you could channel your food and diet expertise into e-books, newspaper columns, magazine articles, or web content. Possible topics include anything from trends in healthy eating to the latest research on specific vitamins or nutrients. Most of this work is freelance. Formal training in nutrition will give you more credibility; courses in journalism or communication will also help.
13. Nutrition educator
Nutrition educators develop programs to promote healthy food choices and habits. They often work for government agencies that serve new mothers or low-income groups. They might offer basic nutrition information along with budgeting tips and food safety. They might also be responsible for screening candidates for food assistance services and helping applicants with paperwork.
14. Nutrition assistant
In a hospital, nursing home, or other clinical care setting, nutrition assistants typically help prepare food, distribute meals, and ensure that patients get the proper nourishment. They talk to patients about food preferences, record how much each patient eats, and report any dietary issues to the supervising nutritionist or dietitian.