46 Great STEM Careers: Good-Paying Jobs at Every Degree Level
By Publisher
| Last Updated April 22, 2022
People in STEM careers have the potential to change the world for the better. But they also have the chance to improve their own happiness and prosperity. In fact, many STEM fields are known for great advantages such as a strong job outlook, high salaries, and fulfilling work.
It's true: STEM jobs tend to pay better, on average, than other jobs requiring similar levels of education. And they often provide built-in opportunities to truly make a difference.
Plus, exciting scientific discoveries and technological advances continue to open new doors for people with the right expertise. So the demand for STEM workers is expected to keep rising. Ready to learn more? This article provides clear answers to questions like "What are the STEM degrees that are most in demand?" and "How much does STEM pay?" In fact, each STEM careers list below will let you explore several occupational possibilities for a particular degree level. You'll also learn about the average salary and predicted job outlook for each occupation listed.
Job outlook projections are from the Occupational Outlook Handbook for the decade between 2016 and 2026. The average yearly earnings are based on May 2019 data from the Occupational Employment Statistics (OES) program and are rounded to the nearest thousand.
---
What Are STEM Jobs?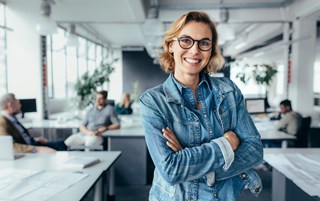 STEM stands for science, technology, engineering, and mathematics. So a STEM job is any occupation related to one or more of those areas. That means dozens of professions fall under the STEM umbrella. In fact, almost any comprehensive list of STEM careers (A-Z) will include a huge range of job titles, from accountant to zoologist.
But these diverse careers share a common purpose: All STEM disciplines involve applying scientific principles to real-world situations in some way. That's the cool thing about these occupations: The best STEM jobs are focused on solving problems. For example, among many other possibilities, pursuing a STEM career may lead to doing something great such as working to protect the environment, developing new healthcare treatments, or creating safer e-commerce websites. So when you look at the variety of careers on each STEM jobs list, imagine the astounding potential to make a positive difference.
This variety extends to STEM education. It's a misconception that all STEM majors are geared toward advanced degrees. (Some STEM degrees only take two years to complete.)
So, what are STEM majors actually good for? You're about to find out. As you'll discover, STEM students can major in a huge range of subjects related to the physical sciences, computers and information technology, mathematics, engineering, healthcare, and medical technology.
---
18 STEM Jobs You Can Get With an Associate Degree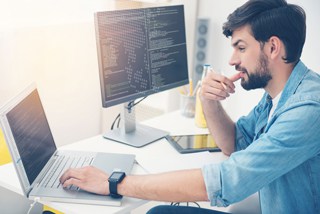 Think you can only get a job in one of the STEM professions after many years of education? Think again. A lot of good-paying STEM careers—in demand occupations—only require a two-year associate degree or less.
So if you want to work in STEM but don't want to spend a long time in school, check out these jobs that don't require a four-year degree:
1. Mobile application developer
What's your favorite app? Chances are, you have many favorites. Just imagine being able to spend each day designing and developing new apps for phones, tablets, and other mobile devices. Mobile app developers get to put their creativity and technical skills to work in a field that has a bright future. In fact, this career has been named the best job in America.
It's possible to learn app development on your own. But this field is competitive, so the expertise you can acquire in a formal training program may help you get further ahead. Many associate degree programs are available.
Average yearly pay: $112K
Predicted job growth: 24 percent
2. Radiation therapist
Exciting developments are happening in the way medical professionals use radiation to treat cancer and other diseases. Radiation therapists assist patients in understanding treatment procedures, and they administer the radiation therapy prescribed by physicians. You need good people skills as well as careful attention to detail in this career.
Certificate, associate degree, and bachelor's degree programs are available. Licensure is mandatory in most states and often involves passing a national certification exam.
Average yearly pay: $92K
Predicted job growth: 13 percent
3. Nuclear technician
Safety is paramount in this career. After all, nuclear technicians work with dangerous radioactive materials in power plants, laboratories, or waste management facilities. That means they often have to wear heavy-duty protective gear.
Many nuclear technician positions require an associate degree. The military also offers training programs. Before starting any job, you will likely have to complete a thorough background check.
Average yearly pay: $83K
Average yearly job openings: 800
4. Web developer
As a web developer, you can be responsible for both the look and functionality of a website. Professionals in this field often specialize in design (creating the "look" of a website and ensuring that it is attractive and intuitive) or development (working with the code behind the scenes to ensure it functions properly). Some developers further specialize in sectors such as e-commerce, gaming, or news and information.
No matter where your professional focus lies, this career requires lifelong learning and the ability to stay on top of changing trends. After all, as a web developer, you need to be aware of new technology in order to create sites that are user-friendly, secure, and efficient.
Average yearly pay: $82K
Predicted job growth: 15 percent
5. Diagnostic medical sonographer
Work with equipment that uses high-frequency sound waves to take pictures—called ultrasounds—of organs and tissues. Your work can play an important role in helping physicians diagnose and treat patients. This career offers several areas of specialization. In addition to an associate or bachelor's degree, many employers look for professional certification.
Average yearly pay: $76K
Predicted job growth: 23 percent
6. Aircraft mechanic
Aircraft mechanics help make it possible for passengers and crew members to fly safely on airplanes or helicopters. That's a lot of responsibility, so workers in this field must complete a thorough certification process. Fortunately, many training options are available. You can train at an FAA-approved aviation maintenance technician school or through the military. Some people also learn this trade on the job.
Average yearly pay: $67K
Predicted job growth: 5 percent
7. Electrical or electronics engineering technician
Electrical and electronics engineering technicians work with engineers to help design, install, maintain, and test electrical or electronics equipment. These versatile professionals can specialize in medical devices, renewable energy power sources, computers, telecommunications equipment, navigation equipment, and much more.
Average yearly pay: $66K
Average yearly job openings: 12,000
8. Radiologic technologist
Use non-invasive technology such as x-rays to help physicians diagnose and treat patients. These important healthcare professionals can also obtain training to perform more specialized procedures such as mammograms or angiograms.
Most associate degree programs for this field take about two years. Some four-year bachelor's degree programs are also available. Licensure is required in most states, so be sure you research the requirements for your area.
Average yearly pay: $63K
Predicted job growth: 12 percent
9. Electro-mechanical technician
Do you like to figure out how things are put together and tinker with machinery? If so, consider this career. These skilled technicians work with robotic equipment or other types of machinery in manufacturing or industrial facilities. They're often responsible for repairing and maintaining the components that keep the machinery running.
You can enter this career with an associate degree or certificate. Some people use this kind of education as a stepping stone to a bachelor's degree in mechanical engineering. Programs often focus on different areas, such as mechatronics, industrial machinery, or process control.
Average yearly pay: $61K
Average yearly job openings: 1,200
10. Industrial engineering technician
Are you efficient and practical? Industrial engineering technicians work with engineers to create cost-effective and organized workflows in areas such as manufacturing. If you're a proactive problem-solver who likes to get to the bottom of how things work, this field can offer a variety of interesting opportunities, from supply chain management to electronics manufacturing.
Average yearly pay: $59K
Average yearly job openings: 5,500
11. Computer support specialist
Help people solve computer or network problems. Using your technical expertise, you can troubleshoot issues and help come up with solutions. Some professionals in this field respond to questions and complaints via email or over the phone, while others work with organizations to maintain their computer networks.
In addition to technical knowledge, solid people skills are important in this career, since you could find yourself working with people who have limited understanding of computers. Some positions may require a bachelor's degree, and continuing education is always important due to the ever-changing nature of technology.
Average yearly pay: $57K
Predicted job growth: 11 percent
12. Wind turbine technician
Wind turbine technicians help make it possible to harness the power of the wind in order to generate clean and sustainable electricity. After a relatively short training period, you could do the hands-on work of installing, maintaining, and repairing giant wind turbines. If you like working outdoors and don't have a fear of heights, you can find plenty of opportunities in this important field.
Average yearly pay: $57K
Predicted job growth: 96 percent
13. Drafter
Combine your creativity with your technical talents by drafting drawings based on engineers' designs. By creating detailed drawings and diagrams, you can help bring architectural, industrial, or electronic projects to life. Sophisticated software has expanded the scope of drafters' work, so you can work with complex 3D modeling systems that play a key role in turning an architect or engineer's vision into reality.
Average yearly pay: $55K
Predicted job growth: 7 percent
14. Medical laboratory tech
Medical laboratory technicians and technologists play a key role helping people stay healthy. Without the work they do in laboratories, healthcare providers couldn't diagnose, treat, and monitor patients as effectively. Plus, as the medical and scientific community continues to gain new insights into the importance of personalized medicine—including greater knowledge of how to test for genetic conditions—the demand for lab tests keeps rising.
With an associate degree, you can work as a laboratory technician and perform tests on blood, tissue, and bodily fluid samples. Medical laboratory technologists typically have more responsibility and are able to perform more complex procedures. Technologist positions often require a bachelor's degree.
Average yearly pay: $55K
Predicted job growth: 12 to 14 percent
15. Chemical technician
Chemical technicians provide many types of support to chemists and other scientists, including setting up and performing experiments. And this is one research-based career that doesn't require extensive education since it's often possible to enter this field with a two-year associate degree. When checking out possible programs, look for classes that include lots of time in the lab.
Average yearly pay: $53K
Average yearly job openings: 6,600
16. Environmental science and protection technician
Perform hands-on work that helps keep our environment clean. Environmental science and protection technicians work with environmental engineers to monitor the effects of pollution and contaminants by collecting and testing samples from the earth, water, or air. They often work outside or in testing laboratories. This is a great career for people who want to make a difference and see direct results from their work.
Average yearly pay: $51K
Predicted job growth: 12 percent
17. Mapping or surveying technician
Mapping and surveying technicians collect the data that cartographers use to make maps. Mapping technicians perform many of their duties on a computer, editing and processing field data. Surveying technicians work mostly outdoors, measuring and collecting the raw information used to make maps. An associate degree in a subject like geometrics can prepare you for mapping technician work, and surveying technicians often learn on the job.
Average yearly pay: $49K
Predicted job growth: 11 percent
18. Solar photovoltaic installer
Solar photovoltaic installers assemble and install the panels that generate power from sunlight. This is very physical work that is often performed on rooftops. In addition to learning how to assemble panels, you also need to know the basics of working with electricity. As more and more progress is made in developing alternative energy sources such as solar power, the number of job opportunities in this field is rising quickly. A solar energy school can help prepare you to work in this field, which has become one of the hottest STEM jobs in demand.
Average yearly pay: $47K
Predicted job growth: 105 percent
---
18 STEM Jobs That Require a Bachelor's Degree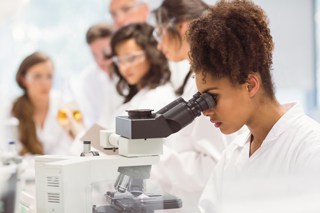 A bachelor's degree can open the door to even more STEM careers. Most bachelor's degrees take about four or five years of study. (But some students take even longer to complete their degrees.) However, STEM majors at this level tend to offer a good return on your educational investment. In fact, one report says that the average entry-level salary for STEM bachelor's degree holders is $66,123, which is significantly higher than the average for all bachelor's degree programs ($52,299).
For many of the jobs listed below, you need a bachelor's degree for entry-level work. In some cases, you need a master's degree in order to advance in the field.
1. Petroleum engineer
Did you know that current technologies don't allow us to obtain all of the oil and gas from the wells we drill? As concern grows over worldwide oil and gas supplies, petroleum engineers look for improved extraction methods. They study reservoirs of oil and gas to determine the best ways to safely remove everything contained in a well, including the best drilling methods and materials. They also research and develop new technology.
Average yearly pay: $157K
Predicted job growth: 15 percent
2. Aerospace engineer
Aerospace engineers design things that fly, such as airplanes or spacecraft. In fact, the two main categories for this career are: (1) astronautical (working with spacecraft and satellites) and (2) aeronautical (working with aircraft such as planes and helicopters). Both areas rely heavily on physics, so potential aerospace engineers should enjoy physics classes. The military (and military contractors) are large employers in this field, so you may need a security clearance. A bachelor's degree in aerospace engineering or a similar engineering field is required.
Average yearly pay: $119K
Predicted job growth: 6 percent
3. Chemical engineer
You might not always be aware of what they do, but you're always surrounded by the work of chemical engineers—sometimes literally. For example, did you know that chemical engineers are often responsible for the comfortable clothing we wear? That's because their work has improved the quality and feel of synthetic fabrics. These scientists can also be found in an amazing range of other industries, from medicine to manufacturing to food processing and much more. Chemical engineers spend a lot of time in manufacturing plants or refineries, as well as laboratories and offices.
Average yearly pay: $117K
Predicted job growth: 8 percent
4. Geoscientist
Do you want to learn more about the Earth and perhaps play a role in helping to protect its future? Geoscientists study the planet's functions, history, and composition. They're often found outside doing fieldwork such as collecting samples or monitoring conditions, and their work can lead to the development of natural resources, like gas and oil, or to activities that protect the environment.
Some specialities within the geoscience field include seismology, geophysics, paleontology, and petroleum geology. A bachelor's degree can prepare you for entry-level work. Other positions may require a master's degree or specialized training. You could work in a wide range of sectors, from mining to construction.
Average yearly pay: $108K
Predicted job growth: 18 percent
5. Information security analyst
It's an unfortunate fact that cyberattacks and data breaches are on the rise. The good news is that public awareness of the importance of good cybersecurity practices is growing. That means more job opportunities for information security analysts.
These IT professionals are responsible for keeping networks and systems secure. A big part of this career is creating and maintaining disaster recovery plans to ensure that organizations can keep running even if they experience a cyberattack or other disaster. A bachelor's degree is usually required to work in information security, and some firms might look for an MBA in information systems. In addition, a number of certifications are available.
Average yearly pay: $104K
Predicted job growth: 28 percent
6. Agricultural engineer
Agricultural engineers work to keep our food supply safe and cost-effective. For example, you could focus on designing sophisticated farm equipment, finding a more environmentally friendly way to dispose of agricultural waste, or determining the best way to store a certain kind of food. The rising population is prompting many agricultural engineers to investigate better means of food production. They often specialize in farming, forestry, aquaculture, or food processing.
Average yearly pay: $98K
Predicted job growth: 8 percent
7. Biomedical engineer
From sophisticated diagnostic instruments to new drug treatments, medical innovations have led to an increased reliance on technology for delivering effective healthcare. And who is responsible for designing, installing, and maintaining the medical equipment that makes it all happen? Biomedical engineers. They're trained to use the principles of engineering to solve medical problems. Biomedical engineering programs combine courses about engineering design with classes on biological sciences.
Average yearly pay: $97K
Predicted job growth: 7 percent
8. Meteorologist or atmospheric scientist
Believe it or not, predicting the weather is a lot harder than it looks on television. In fact, although meteorologists and atmospheric scientists focus on weather and climate issues, there's a lot more to these careers than just telling us whether it will be sunny on the weekend. These scientists can also do things like measure the impact of human activity on climate change or study the interactions between the ocean and the atmosphere. A graduate degree is often necessary for research positions.
Average yearly pay: $97K
Predicted job growth: 12 percent
9. Computer systems analyst
Do you like working with computers? Would you enjoy helping organizations make decisions that improve their efficiency? If so, you should look into this career. By combining business knowledge and programming skills, you could make recommendations to companies and organizations that maximize their use of technology. Computer systems analysts can even design systems that match organizational goals.
Average yearly pay: $96K
Predicted job growth: 9 percent
10. Database administrator
Almost every business and organization relies on data in order to make smart decisions. Database administrators help keep all of that information safe, organized, and easy to use. A key element of managing data is making sure it's accessible to those who are authorized to view it and protected from those who aren't. Central to this work is mastery of database languages such as Structured Query Language (SQL). A bachelor's degree provides a good entry point into this career, and some employers look for certifications on specific languages or products.
Average yearly pay: $96K
Predicted job growth: 11 percent
11. Environmental engineer
Our planet faces a lot of challenges. Environmental engineers work to solve problems in order to keep the world around us safe and clean. Whether they're designing projects to reduce the impact of air pollution, coming up with new waste-reduction processes, or assessing the environmental impact of construction sites, these innovative thinkers combine creativity and knowledge from multiple areas of STEM (science and engineering especially) in order to create solutions that can help us all.
Average yearly pay: $94K
Predicted job growth: 8 percent
12. Computer programmer
Write the code that powers computer software, electronics, video games, or data networks. Programmers often specialize in one language, but a good education can help you develop the skills to learn others.
Average yearly pay: $93K
Average yearly job openings: 15,500
13. Industrial engineer
Industrial engineers need solid business knowledge in addition to mastery of engineering concepts. That's because they aim to make businesses and organizations more efficient. There's a lot of potential for variety in this career. You could analyze data to improve supply chain management, design more efficient manufacturing processes, and much more. Companies across many different industries employ industrial engineers.
Average yearly pay: $93K
Predicted job growth: 10 percent
14. Accountant
There's much more to accounting than making sure that bills get paid on time (although that's a very important task). Accountants also maintain records and use financial information to help make business decisions. Within this field, many specializations exist. For example, you could help investigate financial crimes as a forensic accountant or become an expert on IRS regulations as a tax accountant. Some employers look for a master's degree, but it's also possible to work as an accounting clerk with an associate degree.
Average yearly pay: $80K
Predicted job growth: 10 percent
15. Cost estimator
Would you like to use your math skills to help construct buildings or manufacture goods? In our budget-conscious world, cost estimators play an important role in many kinds of projects. They use detailed forecasts to predict the costs of those projects in terms of money, time, and labor. But these professionals must be very detail-oriented and able to adapt to change when things don't go as planned. A bachelor's degree in engineering or construction management provides a good starting point. And knowing computer-aided design and drafting (CADD) software can help you get ahead.
Average yearly pay: $71K
Predicted job growth: 11 percent
16. Cartographer
You probably have at least one navigation app on your phone that helps you find your way to places that are new to you. Cartographers play a key role in creating the digital (or paper) maps that guide you and everyone else. They use geographic measurements to create and update maps.
Plus, did you know that cartographers who use Geographic Information System (GIS) data can also be called geographic information specialists? And people who specialize in creating models of the surface of the Earth using technology such as satellite surveys are called photogrammetrists. A bachelor's degree is usually required in a subject such as cartography, geography, geomatics, or surveying.
Average yearly pay: $70K
Predicted job growth: 19 percent
17. Forensic science technician
At first glance, helping investigators solve crimes might not seem like a STEM career. But police rely on people knowledgeable in science to collect and analyze evidence. Forensic science technicians examine crime scenes, gather samples, and evaluate what they find. That might mean assessing the DNA found at a site, taking photographs of evidence, or even reconstructing a crime scene. So forensic science technicians can work inside or outside of a lab. Travel can also be part of the job. Some crime scene investigators are police officers who have completed extra education in this subject.
Average yearly pay: $63K
Predicted job growth: 17 percent
18. Biological technician
Want to be involved in biological or medical research but don't want to commit to earning a PhD? Consider this occupation. These trained scientists work on research projects, typically in a lab setting. Although they are not usually the people in charge of a research project or study, they do the hands-on work of running tests, analyzing data, and performing experiments. A bachelor's degree in biology is typically required, and having some lab experience while in school can help you find a position.
Average yearly pay: $49K
Predicted job growth: 10 percent
---
10 STEM Jobs That Often Require a Master's Degree or PhD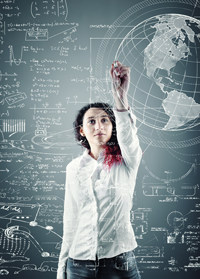 At the graduate-degree level, the requirements for some STEM jobs are a bit more fluid. In other words, the exact level of education you need might depends on the nature of the particular job you want as well as your long-term goals.
In some of the STEM fields below, a master's degree is required for entry-level work. In others, it's possible to find a job with a bachelor's degree, but employers tend to look for a master's degree. And many of the occupations that require a master's degree offer even more opportunities for workers with PhDs. (You often need a PhD in order to do independent research.)
Earning a master's degree can take about one to two years beyond the time it takes to get your bachelor's. (But many students require more time.) When it comes to earning a PhD, it's difficult to put a timeline on it, since it's very dependent on how your research, writing, or other projects progress. But many graduate students spend four to eight years completing their PhDs.
With additional training, salaries rise. And as a group, careers that require a master's degree are the fastest-growing occupations when ranked in terms of educational requirements.
But many people pursue graduate degrees because they want the opportunity to specialize in a field that interests them or to do in-depth research. So if you want to dive really deep into a particular subject, then graduate-level STEM degrees offer many rewards beyond high salaries and good job prospects.
1. Physicist or astronomer
Astronomers study outer space, including the stars that we can see and the vast universe beyond them. In contrast, physicists study the interactions between matter and energy, often at a molecular level. So why are these two careers—one looking from a huge distance and the other focused on tiny things—often grouped together? Simply put, astronomers use the principles of physics to study space. That connection puts both physicist and astronomer at the top of the STEM careers list for students who have an interest in space.
Many physics and astronomy positions, particularly research-oriented jobs, require a PhD. But it's possible to get entry-level work in the government with a bachelor's degree. At the graduate level, most students specialize in a specific area such as particle physics or astrobiology (the study of life in the universe).
Average yearly pay: $131K (for physicists); $122K (for astronomers)
Predicted job growth: 14 percent
2. Computer research scientist
Do you like learning new technology and staying on top of evolving trends in the computer world? Ever wondered where revolutionary developments like a new programming language originate? Computer research scientists are the leaders in our quest for new technology. They strive to make computers (and computerized tools such as robots) more efficient. Instead of basic programming, these scientists work with complex theories in order to simplify technical tasks. Most people in this career have a master's degree, but it's possible to get started with a bachelor's degree.
Average yearly pay: $127K
Predicted job growth: 19 percent
3. Biochemist or biophysicist
Biochemists and biophysicists research the processes underlying all life, often at the molecular level. Biochemists focus on chemical processes, while biophysicists focus on physical dynamics. But the two fields do overlap. Much of the work in these careers is aimed at advancing medical treatments and our understanding of disease. New advances in genetics are leading to exciting work for these scientists. To be involved in research, you usually need a PhD.
Average yearly pay: $108K
Predicted job growth: 11 percent
4. Mathematician or statistician
It's no secret that the Internet has produced vast amounts of data. (How much? By 2020, it's estimated that 1.7 MB of data will be created every second for every person on Earth.)
Organizations need mathematicians to analyze all of that data in order to guide planning and business decisions. And that's just one career possibility. Mathematicians and statisticians can also apply their expertise in other areas, such as psychology, marketing, or sports. Biostatisticians specialize in medical statistics.
Working as a statistician typically requires a master's degree with a focus on statistics (although some statisticians study other subjects such as economics or computer science). In general, a strong background in computers is essential.
Average yearly pay: $107K for mathematicians; $96K for statisticians
Predicted job growth: 33 percent
5. Medical scientist
Imagine discovering a cure for cancer. Or a way to prevent multiple sclerosis. Those are the types of goals that medical scientists work to achieve. They perform studies, tests, and research on health problems through activities like lab work or clinical trials. The increasing demand for medical scientists is being driven by factors such as exciting new discoveries and the aging population. Most medical scientists have a PhD in one of the life sciences such as biology, and some have medical degrees.
Average yearly pay: $99K
Predicted job growth: 13 percent
6. Psychologist
Psychology might not seem like an obvious STEM job, but the American Psychological Association (APA) points to the field's impact on scientific and technological innovations, as well as the importance of understanding human behavior when designing and implementing technology.
Some fields of psychology, such as neuropsychology or developmental psychology, involve interesting research to determine why people behave the way they do. So psychologists in those fields can spend time in a lab instead of talking to patients. Most psychologists have a PhD or a Doctor of Psychology (Psy.D.) degree, although some positions are available to people with master's degrees. You also need to be licensed in order to call yourself a psychologist.
Average yearly pay: $98K
Predicted job growth: 14 percent
7. Hydrologist
Hydrologists study the movement of water. That might sound simple, but their work has far-reaching implications. Not only do hydrologists help protect our water supply, but they also assess and work to reduce the risk of flooding and other potentially harmful water-related problems. Population growth and climate change are just two factors that contribute to the rising demand for their work. Entry-level work is possible with a bachelor's degree, but many people in this career have a master's degree. A broad background, including courses on environmental science, geology, and economics, is helpful due to the diversity of this work.
Average yearly pay: $86K
Predicted job growth: 10 percent
8. Genetic counselor
This is one of the top STEM careers for women. Recent years have seen dramatic developments in our ability to perform genetic testing. But these tests also carry emotional risks and sometimes involve hard decisions. Genetic counselors help patients navigate this new territory. They need a strong background in genetics and biology as well as empathetic counseling skills. To work in this field, you often need a master's degree in genetics or genetic counseling, and some states require passing a certification exam.
Average yearly pay: $84K
Predicted growth rate: 29 percent
9. Epidemiologist
How does a specific virus spread? What factors contribute to autoimmune disorders? How can we reduce falls in the elderly? Epidemiologists investigate these questions and more. They monitor trends in public health and look for solutions. In addition to evaluating patterns related to disease and disability, epidemiologists work to educate the public about staying healthy, so good communication skills are important. Many epidemiologists have a master's degree in public health, while others have a medical degree and a degree in epidemiology.
Average yearly pay: $78K
Predicted job growth: 9 percent
10. Zoologist or wildlife biologist
Do you think animals make the best coworkers? Zoologists and wildlife biologists study animals of all kinds. (Despite the name, zoologists usually study animals in their natural habitats. Zookeepers are the people who work with animals in zoos.) Zoologists tend to specialize in one type of animal, while wildlife biologists study a particular environment and the animals that live there. Wildlife biologists can also focus on protecting species of animals from extinction or threats. Entry-level work in both fields is possible with a bachelor's degree, but for research or scientific work, you need at least a master's degree.
Average yearly pay: $67K
Predicted job growth: 8 percent
---
Now's the Time to Start Pursuing an Exciting STEM Career
As you've just seen, the world of STEM is filled with great careers at every degree level. So why not get going in one of these satisfying fields? The career-focused training available from vocational colleges and technical institutes can help you get started in all kinds of cool STEM careers. Just enter your zip code into the following search tool to start discovering convenient programs near you!
---