What to Do With a Biology Degree & 19 Practical Alternatives
By Publisher
| Last Updated June 17, 2021
Wondering what to do with a biology degree? Jobs in this area of science are appealing to all kinds of people. So you're not alone in wanting to pursue a career in it. But unlike other areas of study with well-defined career paths, biology's professional outcomes can sometimes be trickier to figure out, mostly because the possibilities are so wide-ranging.
For example, here's what you can do with a biology degree: You can work as a research assistant, technician, or sales representative in the agricultural, food processing, pharmaceutical, or biomedical industries. You can also work in the field of environmental protection. You can even become a biology teacher at the middle school or high school level. With a little bit of extra vocational training, you can work in the growing allied health care sector. Or you can pursue a graduate degree in biology and become a college instructor, research scientist, or genetic counselor. Your biology degree could also help you get into medical, dentistry, or veterinary school.
Still feeling uncertain? Maybe you've already graduated with a Bachelor of Science degree in biology and haven't found suitable employment yet. Or maybe you're studying this field in college right now and have doubts about the value of your current educational path. Or perhaps you enjoyed biology in high school and want to know if it would be worth majoring in at the next level.
Different people have different reasons for asking, "What can I do with a biology degree?" But this question often stems from the fact that jobs for biology majors can be hard to find—unless you have a practical career plan, understand the relevant alternatives, and know how to approach the challenge.
That's why this article explores the value of various options, including many good-paying occupations within industries that may surprise you. Check out these sections:
Average salaries are current as of June 29, 2020 and are based on data from the Occupational Employment Statistics (OES) program unless indicated as being from (1) PayScale. Average yearly job openings are based on employment projections from the Bureau of Labor Statistics for the decade between 2018 and 2028.
---
What You Can Do With a PhD in Biology
The main reason to get a PhD in this field is to become a biologist with the qualifications to perform independent research or work for post-secondary institutions, government agencies, or private employers that require advanced credentials. In general, a biologist studies life, including its underlying processes and the relationships between living matter and the environment. Many biologists also research ways to solve practical problems for the medical field or other industries.
But when you pursue a doctorate degree in biology, you generally choose a special area of focus. That's because the field of biology is so broad that it's practically impossible to develop deep expertise in all aspects of it. At this level of education, people choose to study specialties such as microbiology, biochemistry, genetics, zoology, wildlife biology, biophysics, ecology, evolutionary biology, physiology, neuroscience, botany, or aquatic biology.
Your career opportunities will likely depend on the specialty or sub-specialty you've chosen. For example, with a degree in microbiology, you can pursue jobs related to studying viruses, bacteria, fungi, algae, microscopic parasites, or other microorganisms. You may even decide to specialize in the study of one particular type of microorganism. Your career could involve pure research, or you could apply your research to the development of solutions in areas like public health, agriculture, or environmental restoration.
You can also combine your biology education with other major subjects of study. For instance, with a degree in computer science, you can pursue a PhD in computational biology. As a computational biologist, your career could involve developing computerized simulations that make it possible to study research questions without using a traditional laboratory.
According to the OES program, a biologist makes from $67,760 to $105,940 per year, on average, depending on the specialty. Here are some example salaries based on nationwide averages.
Zoologists and wildlife biologists: $67,200
Botanists (i.e., plant scientists): $69,860
Microbiologists: $82,760
Biochemists and biophysicists: $108,180
Other biological scientists: $87,590
---
The Challenge of Pursuing Careers With a Biology Degree at the Undergraduate Level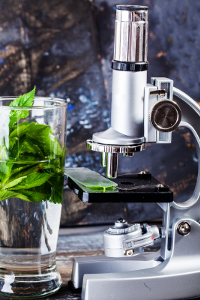 Biology is often thought to be one of the most popular areas of study. But according to the National Center for Education Statistics, only about six percent of American college graduates majored in biological and biomedical sciences during the 2018-2019 academic year. In comparison, the most popular major was business, representing over 19 percent of college graduates.
Of course, popularity is not necessarily a measure of value. After all, the world continues to need biology experts, and plenty of good occupations require a foundational knowledge of the science. The problem is that a lot of smart, motivated people go into the field believing that an undergraduate degree in biology may be all they need to access the types of employment opportunities they want. They may not realize that those opportunities are often reserved for people who go on to earn more advanced graduate-level degrees. For example, with at least a master's degree in biology, you can qualify for better teaching or research positions. And earning your graduate degree doesn't have to be as difficult as what you may think. (Some schools offer graduate programs that are more accessible and streamlined than what you'll find at many traditional universities.)
One common reason for pursuing a graduate degree is that an undergraduate biology education is often more knowledge-based than skills-based. And the practical skills that you do get to learn are typically very specific to actions such as performing research in a laboratory or writing technical papers. As a result, many employers may feel that biology graduates don't offer enough in the way of practical abilities that are relevant to their particular work settings.
That's probably why biology and life sciences majors experience the biggest increase in earnings out of all majors when they earn a graduate degree. (According to a Georgetown University report, the median salary for biology and life sciences bachelor's degree holders in 2016 was $57,000. For graduate degree holders, it was $93,000.)
But the process of getting into a traditional graduate-level program for a master's degree or PhD can be very competitive and time-consuming. And medical school, which is one of the most popular options for biology grads, often has the most discriminating entrance requirements of all.
So if you aren't fully committed to becoming a research scientist, college professor, genetic counselor, physician, dentist, veterinarian, or other type of specialized health practitioner, then pursuing that level of education might become more of a challenge than you're prepared to face.
What if you don't make the cut?
---
A More Practical Approach That's Often More Satisfying
Here is maybe the most important point to remember: You don't have to pursue a biology degree in order to attain an enjoyable or good-paying career that capitalizes on your enthusiasm for the subject.
Plus, even if you already have a bachelor's degree in biology or are currently in pursuit of one, you may have a lot more options than you think. For example, some biology majors have found success as biomedical technologists, conservation or environmental technicians, middle or high school science teachers, or even as forensic investigators, medical illustrators, or pharmaceutical sales representatives.
And the possibilities may expand even more if you're prepared to get just a little bit of additional training at a vocational school. Colleges and trade schools that focus on preparing students for in-demand vocations tend to have relatively easy admission requirements, short programs, and convenient class schedules.
So if you're at the beginning of your journey into post-secondary education, then you could be employment-ready in a lot less time than it would take to earn a traditional biology degree. And if you've earned such a degree already, then continuing your education at a vocational school may offer you a smoother and easier chance at getting truly employable skills for a career you'll be happy with.
---
19 Biology-Related Vocations With Great Employment Outlooks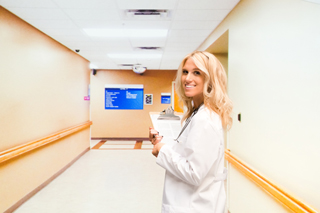 Many occupational fields have roots in biology. So your options are not limited to scientific research, teaching, professional medicine, or other professions that require the most advanced educational credentials. On the contrary, you might just discover that some of the most fulfilling and reliable occupations have the power to satisfy your interest in biology without requiring you to get a degree in the subject.
And a lot of these vocational fields can be entered with only two years or less of specialized training. For some of them, all it takes is a few months. Plus, students who've already completed college-level courses related to biology are sometimes able to receive credit for those courses, which can shorten their training even further.
In some cases, after completing your program, you may also need to register with your state and/or pass a certification or licensing exam. But that process is often relatively fast, especially if you attend a school that focuses on helping you prepare for such an exam.
The following list also includes many career possibilities that have significantly better job outlooks than what you might qualify for with a biology degree alone. So take a serious look at these options, and remember that they've enabled a lot of biology enthusiasts like you to have meaningful and prosperous careers.
1. Registered Nurse (RN)
Explore the real-world aspects of human biology while working alongside doctors and caring for people in your community who are at their most vulnerable.
Yearly job openings: 210,400
Entry-level education: Associate degree
Average annual pay: $77,460
2. Practical or Vocational Nurse
Help patients in medical and health care settings in the most direct way while using your knowledge of human illnesses, disabilities, and a lot more.
Yearly job openings: 66,300
Entry-level education: Certificate or diploma
Average annual pay: $48,500
3. Pharmacy Technician
Help pharmacists organize, measure, package, label, and dispense prescription medications in a retail or hospital pharmacy setting.
Yearly job openings: 38,300
Entry-level education: Certificate, diploma, or associate degree
Average annual pay: $35,250
4. Medical Laboratory Technician or Technologist
Carry out laboratory tests on samples of bodily fluids, tissues, or other biological substances in order to help medical practitioners diagnose and treat patients.
Yearly job openings: 25,500
Entry-level education: Associate degree (for technicians) or bachelor's degree (for technologists)
Average annual pay: $54,780
5. Dental Hygienist
Provide preventive care and guidance to dental patients as a professional who understands the biological causes of gingivitis and other oral diseases.
Yearly job openings: 17,900
Entry-level education: Associate degree
Average annual pay: $77,230
6. Emergency Medical Technician (EMT) or Paramedic
Be one of the first responders to situations in which people's lives might be saved as a result of your quick actions and knowledge of first-aid treatment for the sick or injured.
Yearly job openings: 19,900
Entry-level education: Certificate or diploma
Average annual pay: $38,830
7. Radiologic Technologist
Use sophisticated X-ray or MRI equipment to capture diagnostic images of internal patient anatomy that can help radiologists and doctors detect signs of injury or illness.
Yearly job openings: 14,000
Entry-level education: Certificate, diploma, or associate degree
Average annual pay: $63,120
8. Fitness Trainer
Build on your interest in human anatomy, body movement, and nutrition by leading and motivating people in physical activities that improve their strength, flexibility, and cardiovascular performance.
Yearly job openings: 67,600
Entry-level education: Certificate or diploma
Average annual pay: $45,110
9. Massage Therapist
Become a specialist in biology-related areas like muscular anatomy, body mechanics, and human pathology while using the healing power of touch to help people relieve stress, ease physical tension, recover from injury, minimize pain, and more.
Yearly job openings: 24,200
Entry-level education: Certificate or diploma
Average annual pay: $47,180
10. Physical Therapist Assistant
Utilize your understanding of the physiology and structure of the human body while helping patients manage pain or bounce back from illnesses, surgeries, or injuries that have taken away some of their physical movement, strength, flexibility, or range of motion.
Yearly job openings: 16,500
Entry-level education: Associate degree
Average annual pay: $58,520
11. Surgical Technologist
Transform your interest in biology into an active and fascinating career in which you can prepare sterile and efficient operating rooms and assist surgeons during medical surgeries.
Yearly job openings: 10,400
Entry-level education: Certificate, diploma, or associate degree
Average annual pay: $50,110
12. Phlebotomist
Expand on your fascination with the circulatory system and its biological properties by becoming skilled at drawing the vital fluid from people for purposes like laboratory testing, blood donations, or transfusions.
Yearly job openings: 18,100
Entry-level education: Certificate or diploma
Average annual pay: $36,480
13. Diagnostic Medical Sonographer
Combine your biology and technology interests in a career that lets you use advanced ultrasound equipment to capture images that aid doctors in diagnosing, treating, or performing surgical procedures on their patients.
Yearly job openings: 5,800
Entry-level education: Associate degree
Average annual pay: $75,780
14. Veterinary Technician
Increase your understanding of animal biology as somebody who gets to assist veterinarians with diagnostic testing and medical procedures related to the care of people's pets or other creatures.
Yearly job openings: 11,800
Entry-level education: Associate degree
Average annual pay: $36,670
15. Respiratory Therapist
Help physicians diagnose and treat patients who have breathing difficulties, chronic respiratory diseases like asthma, or other lung-related disorders.
Yearly job openings: 10,600
Entry-level education: Associate degree
Average annual pay: $63,950
16. Esthetician
Become a skincare specialist and help people attain healthier, better-looking skin through a variety of treatments. Potential careers can even include working as an assistant to a dermatologist or other medical esthetics practitioner.
Yearly job openings: 9,400
Entry-level education: Certificate or diploma
Average annual pay: $38,970
17. Cardiovascular Technologist
Explore the structure and physiology of the human heart and circulatory system while assisting doctors by conducting diagnostic cardiovascular tests, monitoring patients, or performing other actions during essential cardiac procedures.
Yearly job openings: 3,700
Entry-level education: Certificate, diploma, or associate or bachelor's degree
Average annual pay: $59,600
18. Nutritionist or Dietitian
Provide individualized advice to patients and clients about the best foods to eat as part of an overall plan to become healthier or to better manage particular diseases.
Yearly job openings: 5,500
Entry-level education: Bachelor's degree
Average annual pay: $62,330
19. Occupational Therapy Assistant
Help people with physical or developmental disabilities regain or develop the abilities they need to carry out routine activities for work or everyday living.
Yearly job openings: 7,000
Entry-level education: Associate degree
Average annual pay: $61,880
---
9 Entry-Level Biology Jobs That You Can Get With a Bachelor's Degree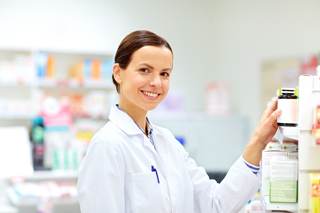 Earning a four-year degree in biology can definitely open some doors. You just have to know where to find the opportunities. Beyond university research labs, a lot of entry-level biology-degree jobs become available in industries such as agriculture, food processing, pharmaceutical manufacturing, health care, and private biomedical research and development (R&D). In addition, it's often possible to find jobs in government agencies that are charged with conserving natural resources and protecting public health and the environment.
The bottom line is that this field supports many different careers. With a biology degree, you will probably enter the workforce with a wide variety of valuable abilities—maybe more than you realize. Here are nine entry-level jobs for biology majors that are especially worth keeping in mind.
1. Pharmaceutical Sales Representative
Take advantage of your scientific knowledge as well as your outgoing personality in order to help drug companies sell and promote their latest breakthroughs.
Yearly job openings (for all sales reps of technical and scientific products): 36,000
Entry-level education: Bachelor's degree
Average annual pay: $92,980
2. Environmental Scientist or Specialist
Play a vital role in protecting our environment and people's health by using your understanding of biology to plan and oversee efforts to clean up pollution, reduce industrial waste, make policy recommendations, and analyze air, water, and soil quality.
Yearly job openings: 10,300
Entry-level education: Bachelor's degree
Average annual pay: $77,940
3. Occupational Health and Safety Specialist
Help protect the health of American workers by designing strategies to prevent workplace injuries, diseases, and environmental damage and by inspecting work settings to ensure that they comply with relevant government regulations.
Yearly job openings: 6,300
Entry-level education: Bachelor's degree
Average annual pay: $76,290
4. Conservation Scientist
Become a professional who gets to manage and monitor public or private lands in order to conserve natural resources or to maximize the use of those resources in a way that does the least possible harm to the environment.
Yearly job openings: 2,600
Entry-level education: Bachelor's degree
Average annual pay: $67,040
5. High School Teacher
Make a meaningful difference in the lives of young people by teaching them about the fundamentals of biology and why it is such an important science.
Yearly job openings: 80,300
Entry-level education: Bachelor's degree (plus teacher certification)
Average annual pay: $65,930
6. Environmental Technician
Assist environmental scientists by collecting samples, investigating pollution sources, monitoring areas of concern, and working to prevent violations such as toxic dumping or air, water, and soil contamination.
Yearly job openings: 4,600
Entry-level education: Associate or bachelor's degree
Average annual pay: $50,760
7. Biological Technician or Research Assistant
Help biologists conduct fieldwork or perform laboratory tests or experiments by carrying out tasks such as setting up equipment, collecting and preparing biological samples, and documenting results.
Yearly job openings: 9,800
Entry-level education: Bachelor's degree
Average annual pay: $49,110
8. Quality Control Technician
Put some of your biology skills to work by helping companies (such as food and pharmaceutical manufacturers) test the purity and effectiveness of the products they make as well as the materials they purchase from outside vendors.
Entry-level education: Bachelor's degree
Average annual pay: $44,8201
9. Agricultural or Food Science Technician
Capitalize on your understanding of biological testing procedures by helping scientists keep track of their data, set up their laboratories, and analyze crop samples and other types of food products.
Yearly job openings: 3,800
Entry-level education: Associate or bachelor's degree
Average annual pay: $44,440
---
Ready to Get Practical Training for a Biology-Related Career?
Clearly, you may never need to know what to do with a biology degree—because you might not even need one. So many other educational avenues are available that can still lead to good careers with a biological slant. But even if you've already earned a biology degree (or plan to), you can greatly boost your employment opportunities by getting some additional training that's more vocational in nature.
And starting the process is easy. Begin right now by conducting a quick search for programs in your region. Simply enter your current zip code to explore a variety of nearby vocational schools!
---