What Is Financial Aid and How Does It Work?
In-Depth Information About Federal Student Aid and Other Financial Aid Options
By Publisher
| Last Updated January 17, 2022
What is financial aid? It sounds like a basic question that should have a simple answer. Many smart and motivated students remain confused or overwhelmed by this topic at first, which is normal. After all, it's a topic with many layers.
Financial aid enables millions of students to attend college, university, or trade school. It's one of the most important pillars of America's system of higher education. Different forms of student aid such as grants, scholarships, and low-interest loans allow people to pursue an education that leads to exciting careers and more fulfilling lives.
So if you need help affording a post-secondary education, understanding how financial aid works is an essential first step in turning your dreams into reality.
In this article, you'll learn where to find financial aid, options for federal student aid, what each type of student assistance involves, how to apply for financial aid, and much more!
---
What Is Financial Aid?
Post-secondary education, which includes vocational training, provides many students with pathways to remarkable career opportunities and increases their potential for higher incomes, greater job satisfaction, and more enjoyable lives. But millions of Americans find it challenging to afford school on their own. They often need help. So, what is financial aid?
The most basic financial aid definition is this: It's money for college. Financial aid is a form of funding that is usually either granted or loaned to students for the purpose of attending a vocational school or other institution of higher learning. It can come from many different sources, including governments, schools, and private organizations.
Some types of financial aid are gifts that never need to be repaid. Other forms of student aid do require repayment, but often at low rates of interest.
---
How Does Financial Aid Work for College?
Different forms of student aid work in different ways. Even so, the overall financial aid process tends to be fairly straightforward once you understand the basics. So, how does financial aid work?
Taking advantage of financial aid generally involves these basic steps (not necessarily in this exact order):
Explore Your Options
Before pursuing financial aid, you often need to have an idea about what type of post-secondary institution you'll be attending as well as where it's located. Having an idea about your focus of study is also helpful as you search for student aid, especially scholarships.
Many people explore their schooling options and financial aid possibilities at the same time. Where you choose to go to school may depend on what kind of student assistance would be available to you there—not only from the school, but also from other sources.
Determine How Much Aid You Might Need
Different schools and programs of study vary in cost. So it's a good idea to get a general sense of how much each option will add up to in tuition, fees, room and board (if needed), books, supplies, and other expenses.
Then you can take a look at your income, any savings you have, and what your family can contribute. This process will give you a ballpark idea of how much financial aid you may need to make up any shortfall.
Keep in mind that, although a certain school may initially seem more expensive, you might have opportunities to get financial aid that would significantly offset the higher cost and make it more comparable to attending a school with lower tuition.
The total amount of all financial aid you receive will not be more than your total cost of attending your chosen school.
Assess Your Potential Eligibility
Every grant, scholarship, loan, or other forms of student financial aid comes with its own set of eligibility criteria. So, depending on what you apply for, you may need to meet financial aid requirements like:
A certain level of demonstrated financial need
A minimum grade point average (GPA)
Residency in the state where you wish to attend school
Possession of a high school diploma or equivalent
An intention to focus on a particular field of study
Gender, ethnicity, or membership in a certain group
Artistic or athletic achievement
Just remember: It's always a good idea to apply for financial aid even if you think you might not qualify. Many grants and scholarships go unclaimed because people misunderstood the eligibility criteria or felt they couldn't compete.
Choose a School and Program
Many financial aid packages can only be applied for once you've been accepted at your chosen college, university, or trade school. This is because you often need to know exactly how much your attendance cost will be, which is information your school will provide.
Apply for Financial Aid
The application process for most forms of public financial aid starts with completing the Free Application for Federal Student Aid (FAFSA). The financial aid office at your post-secondary school can help you through the process.
If you choose to pursue scholarships or other aid from private organizations, you will likely need to acquire separate applications and carefully follow the instructions of each one.
Generally speaking, the earlier you apply for financial aid, the better your chances will be of getting what you qualify for.
Attend School
Once you're enrolled in school and have been approved for financial aid, the funds will be either directly applied to your schooling costs, paid directly to you, or both. It's common for students to be asked to sign over their financial aid checks to their school at the beginning of each new term.
Financial aid from loans or grants is usually provided in a couple of equal payments during a school year.
Some scholarship funds are awarded in a one-time lump sum. Scholarships designed to provide ongoing funding often require that you meet certain academic or other performance requirements as you progress through school to keep receiving the funds.
Get a Financial Aid Refund (If You're Entitled to One)
Sometimes, a school will issue a financial aid refund check to a student. This happens when the combination of all of your financial aid exceeds the amount necessary to pay for your tuition and education expenses for any given semester. A financial aid refund may also be issued as a credit on your student account balance with your school.
Repay Any Loans You Received
The terms of most student loans allow students to delay making payments until six months after they graduate or stop attending school at least part-time. Some students choose to start repaying their loans (or at least the interest on them) while they are still in school in order to decrease the total amount they'll have to pay back over the life of their loans.
---
How Does Financial Aid Disbursement Work?
Disbursement tends to vary depending on the specific forms of assistance in your financial aid package. However, in most situations, financial aid funds are dispersed before each academic term (i.e., before the next quarter, semester, or trimester). Beyond that commonality, here's how disbursement tends to be carried out for the following types of financial aid:
Federal grants and loans, or scholarships from your school: The funds are usually sent to your school, put directly into your student account, and applied to your tuition and fees (including your room and board if you live on campus). Any funds that are left over are paid to you as a living expense allowance. In this category, funds are generally dispersed no sooner than ten days before your first day of class each term.
Private loans and outside scholarships: Depending on the particular loan or scholarship provider, funds are either sent directly to you or to your school. Once your school receives a check, the funds will usually be applied to your student balance within 14 days. (Note that you may need to endorse each check and ensure that it gets to your school's financial aid office in a timely fashion.) If funds are received for an entire academic year, then they will be split between individual terms.
Work-study funds: Wages are usually paid directly to you by your employer about every two weeks, but no less frequently than once per month.
Before your financial aid is applied to your student account balance, you often must ensure that certain requirements have been met. For example, federal student loans require you to sign promissory notes (i.e., written promises to repay) with each new disbursement of funds. And you will likely need to be properly enrolled and have any outstanding academic issues cleared up.
Many scholarships also require their recipients to maintain a minimum grade point average (GPA) to continue to qualify for funds. Falling behind on your academic obligations or using your financial aid for non-educational purposes can sometimes disqualify you for further disbursements.
---
What Does Financial Aid Cover?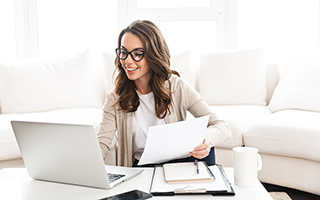 Some students assume that getting financial aid means that 100 percent of their school expenses are covered. But that is rarely the case. The reality is more complicated. So, how much does financial aid cover?
It depends on several factors:
The cost to attend your school of choice
How much income you currently earn
How much your parents earn (if you're their dependent)
How much you're willing to repay after leaving school
Some people receive so-called "full-ride" scholarships (based on merit or other special reasons) that cover all of their tuition, fees, and room and board. But they represent the exceptions rather than the rule.
Many students end up with a financial aid package that covers a large enough portion of their educational expenses that going to school becomes financially manageable for them. Low-income students often qualify for a mix of federal grants and loans (and sometimes partial scholarships). Other students may have to rely solely on a mix of federal and private loans, small merit-based scholarships, and work-study options.
In most cases, a financial aid reward can only be used to offset the costs of education-related expenses such as tuition, school fees, on-campus room and board, books, supplies, and transportation to and from school. However, if you receive a financial aid refund, then you can also use those funds for various other personal living expenses.
So it's possible to pay for most of your education with financial aid. But you might be limited in the amount of student aid that you can receive, especially if you choose an expensive school or already generate a significant income. Plus, the federal government and many private lenders will only let you borrow up to a certain amount. It might be up to you to find other ways to cover the cost of whatever portion is left over.
---
Do You Have to Pay Back Financial Aid? (Is Financial Aid a Loan?)
It depends on the type of aid that you receive. If you're asking, "Is financial aid free when it comes in the form of a grant or scholarship?" then the answer is yes. Grants and scholarships are types of "gift aid" that don't have to be repaid.
However, student loans are a different story. They represent a financial aid option that does require you to repay the original amount of every loan, plus interest. And since student loans cannot be discharged through bankruptcy in America, failing to repay them can have serious consequences.
That's why most first-time, first-year borrowers of federal student loans are required to complete loan entrance counseling. It takes about 20 to 30 minutes and is designed to educate you about your rights and responsibilities as a student borrower as well as about methods and resources for helping you manage your educational expenses.
---
What Are the Different Types of Student Financial Aid?
Many forms of financial assistance are available to students. In many cases, an individual college student will benefit from a combination of aid types. It really just depends on what you choose to pursue and whether or not you are eligible for any merit- and/or need-based financial aid.
Student financial aid options include:
Grants
Grants are one of the major forms of federal financial aid. Many state governments and private organizations also award student grants.
A grant is:
A monetary gift that you do not have to repay
Usually awarded based on your level of financial need
Sometimes based on your GPA
Sometimes based on your intention to pursue a certain field of study
Sometimes based on your race, nationality, the state you live in, or other factors
One common example of a grant is the Federal Pell Grant, which is often used as financial aid for single mothers or other Americans who may have a low income and need help affording college.
Scholarships
As another type of "free" financial aid, scholarships are highly prized. Thousands of different institutions and organizations award them.
A scholarship is:
A gift of money that does not have to be paid back
Most often awarded based on academic, artistic, or athletic achievement
Sometimes the prize awarded for winning a contest
Sometimes based on things like race or field of study
Student Loans
Student loans are a widely used form of financial aid for students. This is because most people can qualify for some type of loan.
A student loan is:
A sum of money that must be paid back in regular payments
Usually available at low interest rates
Sometimes subsidized by the government (i.e., the government pays the interest while you're in school)
Often based on your income and/or your family's income
Sometimes based on your credit history
Generally available up to a maximum amount each year
Student loans are a major form of federal student aid, but they can also be obtained from private banks (usually at higher interest rates).
Work-Study
Work-study programs enable a college student to earn money by working part-time while attending school. Positions are usually on campus or nearby with an organization related to a student's course of study. Students generally use the money they earn to help cover the cost of books, transportation, and other expenses related to going to college.
Employer-Provided Tuition Assistance
If your employer offers tuition assistance as part of your benefits package, then you might be able to have all or part of your college tuition covered. Only some employers offer this kind of benefit. In most cases, the amount that an employer will reimburse you for will depend on the grades you earn.
Community Service Programs
One way to afford college is to sign up for a community service program that pays you in the form of student financial aid. AmeriCorps is one civilian example. Military veterans, of course, also enjoy educational benefits based on factors like the amount of time they served on active duty.
---
What Is Federal Student Financial Aid, and What Are My Options for It?
Every year, the U.S. Department of Education awards about $150 billion in federal student financial aid to American college, university, and trade school students. So, what is federal student aid?
The U.S. government offers grants, low-interest loans, work-study funding, and other ways to help offset the cost of getting a post-secondary education. Generally speaking, the financial aid you can receive from the federal government is based on factors such as:
Your level of financial need
The cost of attending your school
Your status as a full- or part-time student
Here is an overview of each of the options available for federal student aid (keep in mind that, depending on your situation, you might be able to obtain a combination of these):
Federal Pell Grant
Mostly available to low-income undergraduate students
Granted for attending one school at any given time
Available to every student who qualifies
Maximum yearly amount can change each school year (for the 2021-2022 award year, it is $6,495)
Granted for up to 12 semesters (or the equivalent)
Federal Supplemental Educational Opportunity Grant (FSEOG)
Available for undergraduate students who have exceptional financial need
Administered directly by participating schools
Not available at all schools
Maximum amounts from $100 to $4,000 per school year
Important to apply as early as possible since schools only receive a certain amount of funds to award each year
Teacher Education Assistance for College and Higher Education (TEACH) Grant
Available to students who are willing to become teachers in a low-income area or high-need field for at least four years within eight years after graduation
Up to $4,000 available each school year
Turns into a Federal Direct Loan unless you fulfill your teaching obligations
Requires you to take certain types of courses
Iraq and Afghanistan Service Grant
Available to students who were under 24-years-old or enrolled in college at least part-time when their parent or guardian died while performing military service in Iraq or Afghanistan
Works like a Federal Pell Grant
Federal Direct Subsidized Loan
Available to undergraduate students who have financial need
Government pays the interest while you're in school, for six months after leaving school, and during any approved postponement of repayment
Your school determines the amount you can borrow
Interest rate of 4.53 percent for new loans disbursed during the 2019-2020 award year
Federal Direct Unsubsidized Loan
Available to both undergraduate and graduate students
No requirement to prove financial need
Student borrowers responsible for paying all interest
Your school designates how much you can borrow
Interest rate of 4.53 percent for new loans to undergraduate students during the 2019-2020 award year
Interest rate of 6.08 percent for new loans to graduate students during the 2019-2020 award year
Federal PLUS Loan
Available to graduate students and to parents of undergraduate students
Often used to help supplement other forms of aid
Fixed interest rate of 7.08 percent for new loans disbursed during the 2019-2020 award year
Federal Work-Study
Provides funding to schools in order to supply part-time jobs for students still in college who have financial need
Depends on the level and availability of school funding
May provide an on-campus job working for your school
May provide an off-campus job working for a non-profit or public organization or a private employer related to your field of study
Reserve Officers' Training Corps (ROTC) Scholarships
Awarded based on academic and physical merit
Provides full funding for college or university undergraduate education
Available through the Army, Air Force, Navy, or Marines
Lets you choose between participating colleges and universities
Provides military leadership training
Provides a job after you graduate
Requires commitment to work as a military officer for a certain amount of time after graduation
Requires ongoing fulfillment of academic and fitness standards
Veterans Benefits
A variety of education benefits are available to American military veterans through the Department of Veterans Affairs. For example, the Post-9/11 GI Bill pays up to the full cost of a college education for veterans who qualify. In some cases, that benefit can even be transferred to dependents. Other GI Bill programs also provide substantial student aid to veterans or their families. Check out the government's GI Bill website for more information.
Tax Benefits
The Internal Revenue Code allows college students and many former students to claim tax credits or deductions for their higher education expenses. These federal tax benefits include:
The American Opportunity Credit, which lets you claim up to $2,500 per year during your first four years of post-secondary education
The Lifetime Learning Credit, which lets you claim up to $2,000 per year for education costs such as tuition, books, and any supplies you have to purchase from your school
The Student Loan Interest Deduction, which lets you deduct up to $2,500 of the interest you pay on student loans each year
Loan Forgiveness and Community Service Programs
The federal government runs programs such as the National Health Service Corps and AmeriCorps, which provide scholarships or loan forgiveness opportunities for people willing to work in a high-need area for a certain amount of time.
---
How Does FAFSA Work?
FAFSA stands for the Free Application for Federal Student Aid. You can fill it out either online or on paper. The FAFSA is an application that asks you to provide information about things such as income and assets, and how many other people in your household are attending college.
The information you provide on the FAFSA is used to determine how much need-based financial aid you qualify for from the federal government. But schools and state governments also frequently use it to decide how much need-based aid to award.
So the FAFSA is just an application, not the actual financial aid. (Some people ask questions like "Do you have to pay back FAFSA?" or "How much FAFSA will I get?" when what they really mean is "Do you have to pay back financial aid?" or "How much financial aid will I get?" By the same token, anyone who asks how FAFSA works is really asking about how to apply for financial aid.)
After completing the FAFSA, it usually takes around 14 days for the federal government to process your information and submit the results to your school. Once your school has the results, you will be able to go over them and discuss your options with a financial aid counselor.
---
What Does EFC Mean on FAFSA Forms?
Expected Family Contribution (EFC) is a number that the federal government calculates based on the information you provide on the FAFSA. It's important to provide accurate information when you apply for financial aid because your EFC number will largely determine the amount of aid you get.
If your EFC number is lower than the cost of attendance (COA) for your chosen school, then you will probably qualify to receive need-based financial aid such as grants or subsidized student loans. The amount you can get is usually the difference between the COA and your EFC. FAFSA results can also indicate whether or not you only qualify for non-need-based aid. If your EFC is higher than the COA, you may only be able to get unsubsidized student loans.
---
Can You Tell Me How to Apply for Financial Aid?
If you want to know how to get financial aid, then the first thing to understand is that the sooner you start applying, the better your chances will be of getting everything you qualify for.
Ensure You Meet Basic Eligibility
Before you apply for financial aid, it's important to make sure you meet the basic criteria specified by the government or private organization you'll be applying to.
Independent organizations each may have different minimum standards of eligibility for scholarships and grants, so contact each one you're interested in to get the information you need.
In the case of applying for government student aid, you generally need to meet basic requirements such as:
Having at least a high school diploma or equivalent
Being a U.S. citizen or eligible non-citizen
Having a valid Social Security number
Being registered with the Selective Service (if you are a male between the age of 18 and 25)
Being accepted or enrolled in an eligible post-secondary program
Not having any federal student loans in default
Not owing a refund on a federal grant
Making a commitment to use the aid for educational purposes only
Complete the FAFSA
When it comes to applying for financial aid, the actual process usually begins with filling out the Free Application for Federal Student Aid (FAFSA). After submitting the FAFSA, you will receive your personal Student Aid Report (SAR), which is what the federal government, schools, many state governments, and other organizations use to help determine how much student aid to provide.
The FAFSA needs to be completed each year. This is because your eligibility can change from year to year, depending on your situation.
Before filling out the FAFSA, it's a good idea to gather the following items:
Your Social Security number
Your driver's license
Your permanent resident card or alien registration (if you are not a U.S. citizen)
Records of your earnings, such as W-2 forms
Your previous year's Federal Income Tax Return
Your parents' previous year's Federal Income Tax Return (if you are still a dependent of theirs)
Any records of untaxed income from sources like child support or veteran's benefits
Current bank and investment statements
Work with Your School's Financial Aid Office
You may be able to apply for many forms of student aid through your school's financial aid office. Since the total amount of aid you can receive generally can't be more than it costs to attend your school, it is your school that will likely coordinate and help determine how much financial aid you will receive from various sources.
Find Scholarships
Thousands of scholarships are awarded to college students every year. These days, there is almost a scholarship for everything. Many are based on merit. Many others are geared toward people who fall into a particular group. Some are even awarded as contest prizes.
The best places to find scholarships include:
Online scholarship databases
Public libraries
Your school's financial aid office
Community organizations
Federal and state agencies
Organizations based on particular ethnicities
Organizations related to your field of interest
Pay Attention to the Details
With every financial aid application you fill out—whether for a scholarship, loan, grant, or anything else—it's important to read everything carefully. By filling out each application completely and according to the instructions, you stand a better chance of having it processed more quickly and receiving the student aid you want.
And remember this tip above all else: Meet every deadline.
---
Why Is My Student Aid Report (SAR) So Important?
Your Student Aid Report is the document you receive after filing your Free Application for Federal Student Aid (FAFSA). It's important because schools, governments, and other organizations use it to determine your eligibility for different types of financial student aid.
The report will show your Expected Family Contribution (EFC), which is the number most commonly used to determine the amounts of government financial aid and other forms of student aid you're eligible to receive.
The report will also list your answers to questions on the FAFSA. So it provides an opportunity to check it over and make sure that all of the information on it is complete and accurate.
---
How Much Financial Aid Can I Get?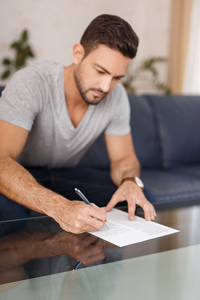 The amount of need-based financial aid that you can get depends on your EFC (Expected Family Contribution), which is calculated when the federal government processes your Free Application for Federal Student Aid (FAFSA). Many variables go into the formula used to calculate your EFC number, so it is impossible to predict how much you might qualify for until you actually receive your FAFSA results.
If the amount of need-based aid that you get doesn't cover the full cost of your education, then you might wonder how to get more financial aid. That's normal. But it's a good idea to proceed with caution. If your student loan payments end up being more than about 10 percent of your monthly take-home income after leaving school, then you might struggle to manage your finances.
That said, you might be able to uncover scholarship opportunities that you missed before by taking more time to research the possibilities. And taking out unsubsidized student loans through the federal government could definitely be an option, but you'll have to pay the interest on them while you're in school.
As a last resort, you might consider a private student loan from a bank. Just keep in mind that you'll probably have to pay a high rate of interest. And private loans don't usually come with the same protections or repayment options that government loans come with. A lot of students have gotten themselves in financial trouble by taking on too much high-interest debt. So only use that option if you really have to.
---
Do State Governments Offer Financial Aid for College?
Financial aid for college is available through programs in many states, so it's a good idea to contact your state about its student aid offerings. Here are just a few examples of the types of programs you can find in different states:
New York's Excelsior Scholarship
Residents of New York State can apply for an Excelsior Scholarship, which makes going to a public college tuition-free for qualifying students. The scholarship applies to associate and bachelor's degree programs at all CUNY and SUNY colleges within the state. Students can qualify for this scholarship if they or their immediate families make $125,000 a year or less. To remain eligible for the award, you must take at least 30 credits during each calendar year and maintain passing grades. After graduation, you must live and work in New York for the amount of time you were a recipient of the scholarship.
California Financial Aid
The California Student Aid Commission administers Cal Grants, which provide up to the full amount of higher education costs for eligible students who attend the University of California or California State University. Cal Grants also provide substantial financial assistance to eligible students who attend private or vocational post-secondary schools.
Florida Financial Aid
In Florida, the Bright Futures Scholarship Program awards three types of scholarships to students who graduate from a Florida high school, meet certain academic requirements, and enroll in an eligible public or private college, university, or vocational school within three years after graduation.
Florida student financial aid programs also include tuition assistance grants for students who qualify.
Texas State Financial Aid
Texas offers a variety of scholarships to its resident students in addition to compelling grant programs that are based on financial need. For instance, low-income students who attend school in Texas can often take advantage of options such as the Top 10 Percent Scholarship, the TEXAS Grant program, the Tuition Equalization Grant Program, or the Texas Educational Opportunity Grant Program (TEOG).
Ohio Financial Aid
If you want to attend an Ohio university, financial aid is available through many types of state grants and scholarships. Student aid packages are also offered directly through many individual colleges and trade schools in Ohio.
---
What Are My Options for Graduate School Financial Aid?
When it comes to graduate school, financial aid is available in many different forms. Grants, scholarships, and student loans provide a few options. But as a graduate student, you may also have the opportunity to receive other types of aid such as:
Assistantships
An assistantship is a teaching or research position at your school in which you get paid to pursue your degree. As a teaching assistant (TA) or research assistant (RA), you can expect to work about 20 hours per week in exchange for a substantial stipend or tuition waiver.
Being a TA or RA usually involves duties such as teaching introductory-level courses, grading papers and exams from undergraduate students, and assisting professors and other faculty with laboratory work.
Fellowships
A fellowship is a gift of money that is usually based on merit but sometimes based on financial need. The money awarded is generally designated either for education or research. Graduate or postgraduate students can be awarded a one- to four-year stipend and/or a tuition waiver.
To be considered for some fellowships, you have to be recommended by one of your school's high-ranking faculty members.
---
How Can I Better Manage My Student Loans After I Graduate?
If you find it challenging to repay your student loans after leaving school, most lenders provide options that can make it a little easier, at least temporarily. Typically, you will deal with your loan servicer, which is a company that collects payments on a loan and handles customer service inquiries on behalf of the lender.
Deferment and forbearance are often options used for temporarily postponing or lowering your monthly payments during times of financial hardship.
When it comes to repaying your federal student loans, you have additional options to make your finances more manageable. For instance, by combining your multiple loans into one Federal Direct Consolidation Loan, you can have a single (and possibly lower) monthly payment at a fixed interest rate that is based on the weighted average of the interest rates of every loan being consolidated, rounded up to the nearest one-eighth of one percent.
You can also gain access to other alternative payment plans for your Federal Direct Loans such as:
Graduated Repayment Plan
Lowers your payments at first and then increases them about every two years
Maintains the standard repayment period of 10 years
Increases the amount of interest you'll pay over the life of the loan
Extended Repayment Plan
Extends the repayment period to up to 25 years
Allows for lower fixed or graduated monthly payments
Increases the overall interest you'll pay
Income-Based Repayment Plan (IBR)
Intended for those with partial financial hardship
Caps your monthly payments at 10 percent of your discretionary income if you are a new borrower after July 1, 2014
Means that your payments go up or down depending on how much you earn
Stretches out the repayment period to as much as 20 years
Increases the amount of interest you'll pay over time
Allows any balance remaining after 20 years to be forgiven so long as you consistently made qualifying payments during that time
Pay As You Earn Repayment Plan
Intended for people who are experiencing partial financial hardship, were new borrowers on or after October 1, 2007, and received their first Federal Direct Loan disbursement on or after October 1, 2011
Caps your monthly payments at just 10 percent of your discretionary income
Extends the repayment period to up to 20 years
Allows any unpaid amount to be forgiven after 20 years of regular, qualifying payments
Income-Contingent Repayment Plan
Lets you get monthly payments based on your adjusted gross income, the total amount of your loans, and family size so that they go up or down depending on how much you earn each year
Increases the repayment period to as many as 25 years
Enables you to get any unpaid balance forgiven after 25 years of consistent, qualifying payments
---
How Should I Proceed?
If you haven't chosen a school yet, start exploring your options. Many colleges, universities, and trade schools provide programs targeted at high-demand career fields. Most of them can also assist you with finding and applying for financial aid. And don't forget to file your FAFSA so that you can start getting all the student aid you're eligible for!
---