Trade School vs. College: Which One Is Right for You?
Last Updated June 17, 2021
"Trade school vs. college" is a common debate among many potential students. With numerous training options out there, it can be perplexing to choose a path. Attending traditional degree-granting colleges and universities seems like an obvious choice for many, but is it always necessary? Are there good options for what to do instead of college? Are trade schools a good alternative? And what's the difference between trade schools and colleges anyway?
These are all great questions. Let's start by looking at what the key difference is between trade schools and colleges. It is important to know that career colleges, technical schools, trade schools, and vocational schools are all essentially the same thing; these terms can be used interchangeably. These schools teach skills and abilities that are directly related to specific jobs, whereas traditional colleges tend to offer broader, more general education programs, some of which can be targeted toward specific jobs or occupational categories.
Here's an example. If you attend a vocational school to become a welder, then your education is going to focus strictly on learning the welding trade. In contrast, if you are attending a traditional college or university to earn a biology degree, then you will be receiving a broad education that could help prepare you for countless biology-related career fields. And you will take a number of classes outside the field of biology. Although both schools are providing you with a quality education, the trade school is preparing you for a specific career in a short amount of time.
So this clears up the basic difference between types of schools, but there is a lot more to the "vocational school vs. college" debate. You still may be unsure of which option is best for you, and you may even be wondering if going to trade school or college is worth it all. Keep reading to discover the questions and answers that many potential students just like you have when trying to figure out what educational routes are best for them. We'll cover the following questions:
---
Is Post-Secondary Education Really Worth It?
One study looked at the employment rates of young adult workers with various education levels. The rates of employment among each group broke down as follows:
Did not complete high school: 57 percent
Completed high school: 69 percent
Completed some college: 78 percent
Attained a bachelor's degree or higher: 86 percent
You can see that people's employment rates substantially improve with their level of education. And the benefits don't end there. The same correlation was found with earnings. Among the same groups listed above, annual median earnings broke down as follows:
Did not complete high school: $29,300
Completed high school: $35,000
Attained an associate degree: $40,000
Attained a bachelor's degree: $55,700
So, along with rates of employment, earning levels also increase with the level of education achieved. Now, of course, it is important to acknowledge that there are costs associated with going to school. A Federal Reserve Bank of San Francisco report says that on average, college graduates who pay tuition of approximately $20,000 per year will have recovered the costs of their schooling by the time that they turn 40 years old. Once those costs are recovered, college graduates stand to earn approximately $800,000 more over their lifetimes than individuals who only completed high school.
The numbers above are averages, and it is worth noting that your major (or field of study) does matter. A Georgetown University study that looked at recent college graduates found that the annual median earnings of college grads who majored in health disciplines were $12,000 higher than the earnings of grads who majored in arts, humanities, and liberal arts. And when comparing mid-career college grads, the annual median earnings of those who majored in science, technology, engineering, and math (STEM) subjects were $25,000 higher than the earnings of graduates who majored in arts, humanities, and liberal arts. The earnings of business majors were $16,000 higher, and the earnings of health majors were $14,000 higher.
Post-secondary education does have a substantial positive impact on both your short- and long-term earnings, as well as on your employment rate. And the field of study that you choose is possibly even more important. So you know that a post-secondary education can offer a lot of great benefits, but you still haven't resolved your debate of technical school vs. college. Let's keep exploring the differences.
---
What Is the Cost of Vocational School vs. College?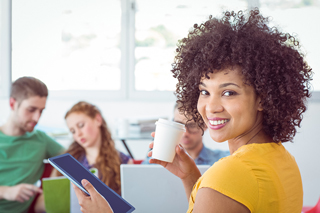 Above, we talked about the differences in earnings among the different levels of education. Although it seems like graduates of traditional colleges and universities are further ahead, these students also typically pay a lot more in tuition, and they often have large student loans with interest.
According to the U.S. Department of Education's College Affordability and Transparency List, the average cost of tuition and fees at a four-year college ranges from roughly $12,500 to $22,200 per year once grant and scholarship aid is subtracted. That means a bachelor's degree from a four-year college could cost as much as $88,800. By comparison, the average cost of tuition and fees at a two-year-or-less college ranges from about $7,500 to $20,400 per year (after accounting for scholarships and grants). That suggests that an average vocational school degree costs anywhere from $7,500 to $40,800.
Now, keep in mind that those amounts do not factor in living expenses or student loan interest, but both of these expenses are often quite a bit less for vocational school students than for college students.
One report found that around 65 percent of college graduates who completed bachelor's degree programs had an average student loan debt of close to $29,000. If those students pay off their loans within 10 years, they will repay approximately $36,000 in total because of interest. The debt load of traditional college grads is difficult to compare to the debt load of vocational school graduates since that information is not readily available. However, it is reported to be lower than that of college graduates. This is partially due to the length of time spent in school, lower living expenses (since most vocational school students do not live in dorms), and the fact that vocational school students tend to find other means of paying for their education (such as working part- or full-time) in order to avoid having to take out student loans.
The differences in the cost of a four-year college education compared to a vocational school education are not cut and dry. But there are definitely instances in which trade schools can save you money, get you back into the workforce quickly, and prepare you for good-paying jobs.
---
Are There Other Differences Between Trade Schools and Colleges?
Colleges and trade schools both provide the opportunity to gain pertinent knowledge and abilities, but they typically have different approaches and formats. Some of the key differences are discussed below:
Program content: Four-year bachelor's degree programs include general education classes that are not related to your chosen career field. For example, if you are earning an engineering degree at a traditional college, you will still end up taking classes in areas like communication, language, and humanities. Vocational schools typically cut out the general education classes that are not directly related to your chosen career field, which results in completing your training in approximately half the time.
Outcomes: Vocational schools mostly offer certificate, diploma, and associate degree programs that typically take anywhere from a few months to two years to complete. Some vocational schools do offer bachelor's degree programs, but they can usually be completed in less than four years. Traditional colleges and universities focus on offering bachelor's, master's, doctorate, and other postgraduate programs. Once you spend four years achieving your bachelor's degree, you can expect to spend approximately two more years for each additional postgraduate degree.
Class sizes: It is likely that you have seen the movies with the massive lecture halls that hold hundreds of students. Those lecture halls are a reality at many traditional colleges and universities, and it is unlikely that your instructor is going to know you by name. Vocational schools, on the other hand, often pride themselves on their small class sizes. A classroom with more than 30 students would be uncommon. This is great if you would like to get to know your instructor and receive personal attention.
Hands-on training: Another point of pride for many vocational schools is the focus on hands-on training. A lot of career colleges are equipped with impressive labs and clinics where you get to practice skills in settings that reflect the scenarios that you might face in your job. And depending on your field of study, your vocational school may have clinics that are open to the public. For example, hairdressing, dental assisting, cooking, and massage schools often operate on-site facilities where students get to offer services to the public. Having this experience could better prepare you to enter your occupational field from the entry level. And while you might find some hands-on training opportunities with traditional colleges, the focus of those institutions is often more academic.
Externships: Many vocational schools build externships into their programs, which is one more way to receive relevant industry-focused training. An externship is essentially a placement with a company or organization where you may job shadow and perform the duties of a person in the position for which you are training. Some traditional colleges may offer externship opportunities, but they are usually in addition to your regular schooling, not built into your program like they are at a lot of vocational schools.
Employer connections: It is common for trade schools to have relationships with many local employers. By maintaining an extensive employer network, your school can make it easier for you to enter the job market and help you find a position after graduation. In fact, many employers recruit new hires directly from career colleges because it makes the hiring process more seamless.
Job security: The types of jobs that vocational schools can help prepare you for are often in high demand and also have less chance of being relocated overseas. Since many trade schools focus on offering programs for in-demand careers and helping students quickly enter the workforce, it is imperative that those schools stay attuned to the job market in order to ensure that they are offering the most relevant training. They also tend to train people for more hands-on occupations—like electrician, chef, and nurse—that can't be done from overseas. So they can help you attain greater job security.
---
Where Do Community Colleges Fit Into This Mix?
Community colleges, also called junior colleges, are commonly used as a gateway to traditional degree-granting colleges and universities. Students who want to pursue four-year college degrees may choose to complete their first two years at community college. This option often saves students money, and their community college may be closer to home. Community college can also be a good option if you don't feel that trade school is a good fit and, at the same time, don't feel prepared to attend a traditional four-year college or university.
---
How Do I Know If Trade School Is Right for Me?
Deciding which educational path is right for you can be difficult. Making this decision might come down to your career goals, finances, and learning style. Certain career paths will require a four-year college degree, or even a master's or doctorate. But other career paths will not. In those cases, it may be in your best interest to skip traditional college and head to a vocational school instead. To further guide your decision-making, see if you relate to any of the statements below: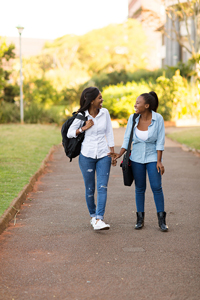 You have been out of high school for several years. For many adults who have been out of school for several years, the thought of attending a four-year college can be daunting, to say the least. Attending a focused, hands-on vocational school that can get you back into the workforce quickly may be a lot more appealing.
You are an adult making a mid-life career change. Like the point above, if you are an adult who is making a mid-career change, then attending a four-year college may not be an ideal option for you. But a vocational school may give you credit for some of your previous education or relevant work experience. So you might be able to complete your training and begin your new career even sooner than you expected.
You have a very specific career path in mind. If you know exactly which career you want to pursue, and it is one that you can prepare for at a career college, then you may want to skip earning a traditional four-year degree. For example, if you want to become a plumber, nurse, graphic designer, or chef, then you might choose to attend a trade school. However, if you are unsure about the exact career you want but are interested in a relatively broad field (like engineering), then you may decide to go to a traditional college so that you can determine your interests and fine-tune your classes over your four years of studies.
You need flexibility. You might have a job that you cannot afford to quit. You might have kids. You might be caring for a sick family member. Life can be complex, and you could have a number of responsibilities that make it seem like attending college is just not feasible. But many vocational schools understand the needs of adult learners. As a result, they can offer you flexible scheduling. You could find options like evening, weekend, and online classes that can make the reality of attending school much easier than you imagined.
You want to expand your skills within your existing career field. Are you already working in a field that you enjoy and simply want to gain additional skills so that you can advance your career? A trade school may be able to help you do this more quickly than a traditional college. For example, if you are currently working as a patient care technician and want to advance your career to become a licensed practical or vocational nurse, then you may be able to achieve this goal in approximately a year by attending a career college, depending on your prior education.
You have already earned a four-year college degree and are experiencing difficulty in finding a job within your field of study. If you have already invested in a four-year degree (or have partially completed one) and have not achieved the results that you desired, then it is unlikely that you want to spend another four years in school studying a different field. It is probably more desirable for you to quickly train at a vocational school in order to limit additional costs and time out of the workforce. And you may even be able to transfer credits from your previous degree program.
---
What Kinds of Jobs Can I Prepare for in Vocational School?
You may be wondering if there are different types of trade schools. The answer is yes. Some vocational schools specialize in one specific career area, whereas others offer more program variety. The different areas that vocational schools tend to focus on include:
Automotive
Beauty
Business
Culinary Arts
Design & Arts
Healthcare
Legal & Criminal Justice
Media Arts
Technology
Travel & Hospitality
Skilled Trades
Social Sciences
It may also surprise you to learn that some of the fastest-growing jobs in the country can be achieved with a vocational school education. The following jobs are projected to grow in number by more than 30 percent from 2018 to 2028, according to the Occupational Outlook Handbook (OOH). (The average annual salary from the Occupational Employment Statistics (OES) program, as of May 2019, has been included as well).
Occupational therapy assistant: $61,880
Wind turbine service technician: $56,700
Solar photovoltaic installer: $46,850
Home health aide: $26,440
And these jobs are expecting a growth rate of 10 to 29 percent during the same timeframe:
Web developer: $82,370
Dental hygienist: $77,230
Diagnostic medical sonographer: $75,780
Respiratory therapist: $63,950
Paralegal: $55,020
Massage therapist: $47,180
Veterinary technician or technologist: $36,670
Phlebotomist: $36,480
Medical assistant: $35,720
Physical therapy aide or assistant: $29,180 for aides; $58,520 for assistants
Additionally, here are some occupations that are expecting more than 50,000 openings between 2018 and 2028:
Electrician: $60,370
Computer user support specialist: $56,550
Carpenter: $52,850
Licensed practical or vocational nurse: $48,500
Truck driver: $46,850
Nursing assistant: $30,720
Vocational schools can even prepare you for some of the better-paying jobs out there. A bachelor's degree that takes you four years to achieve at a traditional college can often be attained in three years at a vocational school because the programs are more focused and streamlined.
Some of the high-paying jobs that typically require a bachelor's degree—and that you can prepare for at a career college—include the following. (The average yearly salary is based on OES program data from May 2019. And the projected number of new jobs is based on OOH data for the 2018-to-2028 period.)
Medical and health services manager: $115,160 / 71,600 new jobs
Computer network architect: $115,110 / 8,400 new jobs
Software developer: $111,620 / 284,100 new jobs
Construction manager: $105,000 / 46,200 new jobs
Electrical engineer: $103,480 / 9,200 new jobs
Database administrator: $96,110 / 10,500 new jobs
Mechanical engineer: $93,540 / 12,800 new jobs
Network and computer systems administrator: $88,410 / 18,200 new jobs
Film and video editor: $87,300 / 5,500 new jobs
Accountant: $79,520 / 90,700 new jobs
Registered nurse: $77,460 / 371,500 new jobs
Market research analyst or marketing specialist: $71,570 / 139,200 new jobs
Public relations specialist: $70,190 / 17,300 new jobs
Human resources specialist: $67,760 / 33,000 new jobs
Dietitian or nutritionist: $62,330 / 8,000 new jobs
So, when you are debating technical school vs. college, you can see that your vocational training options may not be as limited as you initially believed. You can prepare for a promising career at a trade school. And government and business leaders are starting to recognize this. In fact, they are starting to turn to the country's vocational schools in order to help close the growing skills gap across the nation.
For example, JPMorgan Chase's New Skills at Work project is a five-year, $350-million global initiative that is designed to help close the nation's, as well as the world's, skills gap. The project aims to identify the needs of local employers and then support related skills training for workers. It helps employers find qualified candidates while putting workers on in-demand, good-paying career paths.
JPMorgan Chase's research found that a large number of employers report that it is hardest to fill middle-skill jobs, which are jobs that require some training, but not necessarily a four-year degree. In other words, middle-skills jobs are exactly what vocational schools tend to offer training for.
---
How Do I Know If a School Is Reputable?
Whether you are looking at vocational schools, community colleges, or traditional degree-granting colleges and universities, it is wise to do your research before enrolling. You may want to check on whether the school:
Is accredited
Is licensed (for specific careers/skills training, such as nursing)
Has a good graduation rate
Has a good job-placement rate
Has good (or bad) reviews (which can be found by looking at the Better Business Bureau, Facebook pages, and other online sources)
Looking at these factors can give you an idea of what kind of reputation a school has and whether a specific school can help you achieve your education and career goals.
---
Are There Any Other Resources That Can Help Me?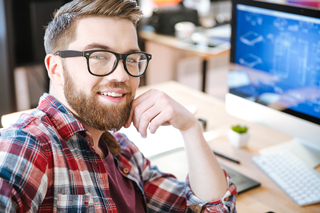 Once you have identified which type of school you want to attend, you may have other items to consider, such as how you are going to pay for school. You may find it helpful to read additional articles in order to find out the best way to save for college and discover how to make money in college. You may also want to explore the possibilities for federal student aid and other financial aid options. And you might even need help figuring out exactly what career you want. By considering all of these factors, you can more clearly identify the training and career path that is going to be best for you.
---
How Can I Find Vocational Schools Near Me?
As you consider trade school vs. college, you may end up deciding that career college is the way to go. And it's actually quite simple to find out which vocational schools are offering programs in your area. All you have to do is enter your zip code into the school finder at the top of the page. You can start your search today and find yourself one step closer to achieving the career that you desire!
---