41 Easy Jobs That Pay Well and Offer Low Stress
By Publisher
| Last Updated July 9, 2020
Some people actually do have easy jobs that pay well. So you may not have to choose between painless work and a good wage. It's possible to get both. And, depending on the particular opportunity, you might not even need much training from a trade school, college or university.
Of course, finding high-paying, easy jobs definitely requires effort. After all, millions of Americans want them. They want work that doesn't cause stress, fatigue, or burnout, all of which are widespread problems. In fact, a survey by the National Institute for Occupational Safety and Health found that about 40 percent of the nation's workers have jobs that come with high or extreme levels of stress. And other surveys and studies have shown that many people consider their jobs as the top stressor in their lives and that no other life stressor is more strongly associated with health problems.
But what makes a job easy? Everyone seems to have a different perspective. One person's easy job could be another person's nightmare. Some people prefer the comfort of calm, consistent, and simple routines, whereas other people need stimulating challenges in order to stave off boredom. So the criteria used in determining whether or not a job is easy can be quite varied. For example, depending on the person, an easy job might be defined by one or more factors such as:
Low stress levels
Physical comfort or few physical demands
Few responsibilities
Short hours or no on-call or overtime demands
Few, if any, deadlines or other time pressures
Minimal criticism
Small workloads or lots of downtime
A lack of critical or life-or-death decision-making
Minimal contact with the public
Low educational requirements
Little, if any, need to think deeply
How quickly the necessary skills can be mastered
How enjoyable the main tasks are
One of the best things about easy, well-paying jobs is that they can sometimes help you make a good living while also leaving you with enough energy to pursue your true passions (which might not pay anything). The trickiest part is finding such jobs. Fortunately, they do exist, even if they aren't always in large supply. Check out the following categories for inspiration and job examples that might lead you toward the opportunities you're after:
Salaries are current as of July 7, 2020 and are based on estimates from the Occupational Employment Statistics program unless indicated as being from (1) PayScale.
---
9 Easy, High-Paying Jobs That Require a Degree or Advanced Training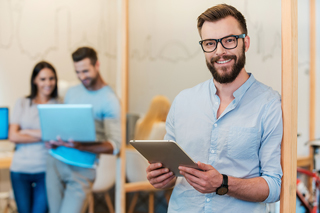 There's really no getting around it: Most of the best-paying easy jobs can only be attained with a college or vocational degree. They require skills and expertise that must be developed through formal education and mastered through practical experience. As a result, they aren't necessarily easy jobs to get. And because they often require advanced knowledge, some people might not consider these jobs easy at all.
But these occupations prove that getting an education and mastering a subject or set of skills is often the best way to position yourself for easy jobs that pay a lot. The path to such opportunities might be more challenging than you would like, but once you've achieved mastery over a particular domain, everything starts to feel effortless and fun. The following examples are frequently considered to be among the least stressful occupations that come with good salaries.
1. Librarian: Administering a library, in most cases, is low-stress work that is immune from many of the challenges that people in other professions face. Cataloging library materials is relaxing, and the actual work environment tends to be calm and quiet, which makes other tasks like research and reader assistance pleasant. Plus, job opportunities aren't limited to public or school libraries. Other potential employers include law firms, corporations, museums, healthcare facilities, government institutions, and non-profit organizations. Becoming a librarian generally requires at least a master's degree in library science.
Average salary: $61,920
Highest salary: $94,520 or more
2. Sales representative for technical or scientific products: If you're outgoing and like to travel, this high-paying job might be the easiest one you can get. It mostly involves maintaining professional relationships with people in other companies. Those people often become your friends, and you get to take them out for drinks or nice meals, which your own employer pays for. The selling is usually low-pressure and involves friendly conversations about the needs of existing or potential customers. And it often involves plenty of downtime and little or no cold-calling. The catch is that you generally need at least a bachelor's degree in an area related to science, technology, or engineering. For instance, a biology degree could help you qualify for sales jobs in the biotech industry.
Average salary: $92,980
Highest salary: $158,580 or more
3. Radiologic technologist: A lot of professionals in the healthcare industry would disagree that easy medical jobs exist. But it's all relative. Certainly, people who take diagnostic x-rays or CAT scans experience day-to-day challenges since they work with a variety of patients and other healthcare pros. But even though this occupation usually requires an associate degree, advanced knowledge, and a lot of interpersonal interaction, many radiologic technologists find that their jobs have an enjoyable rhythm to them, which makes their days feel easy.
Average salary: $63,120
Highest salary: $89,760 or more
4. Non-clinical registered nurse (RN): Like other medical jobs, it's debatable whether easy nursing jobs truly exist. After all, every nurse has to go through extensive training and gain experience in clinical work settings where direct patient care is the main focus. But some experienced RNs eventually get jobs that don't involve direct care in clinical environments. For example, some RNs enjoy relatively low-stress work within research settings. And others get to work from home as telephone nurses.
Average salary: $77,460
Highest salary: $111,220 or more
5. Theoretical physicist: Yes, this occupation requires a lot of smarts. But if you're a deep thinker, enjoy math, and love exploring the mysteries of the universe, then you might not find a more pleasing vocation. Imagine spending each day reading, developing theories, or writing about new breakthroughs in the science of time, space, matter, and energy. If you can master the mathematics and gain an expert understanding of the scientific fundamentals, then this job could feel easier than you might expect. In general, you'll need a Ph.D. for the best opportunities.
Average salary: $131,080
Highest salary: $201,990 or more
6. Astronomer: Like becoming a physicist, becoming an astronomer requires mastering advanced mathematics and attaining expert knowledge about the universe, usually at the Ph.D. level. But reaching that level of expertise means you can find jobs that enable you to spend mostly relaxed and stress-free days observing and researching celestial bodies like stars, planets, comets, solar systems, galaxies, nebulae, and black holes.
Average salary: $122,270
Highest salary: $185,780 or more
7. Systems software developer: A lot of people with this occupation enjoy day-to-day responsibilities that involve little or no stress. It's true that you need a strong grasp of computer science and a capacity for problem solving and innovative thinking. But, as with so many other skill sets, having software-development talents at this level can qualify you for jobs that are easy in many ways that might be important to you. It's often a low-pressure occupation that provides the chance to work at home or in a relatively relaxed environment.
Average salary: $111,620
Highest salary: $164,590 or more
8. Optometrist: Diagnosing and treating eye problems such as visual impairment is something that often comes with very little stress. You'll need a Doctor of Optometry degree and a state license to practice, but once you've mastered the required skills and body of knowledge, you may be surprised at how easy the job feels.
Average salary: $122,980
Highest salary: $194,100 or more
9. Compensation and benefits manager: In this occupation, the focus is mainly on developing and overseeing an organization's employee pay structure as well as policies related to benefits such as health insurance, time off, and retirement plans. You need general business knowledge as well as some expertise in human resources and employment law. But people in this profession frequently experience little stress and an undemanding work atmosphere.
Average salary: $134,210
Highest salary: $208,000 or more
---
17 Easy Jobs for Teens or College Students That Often Pay Above Minimum Wage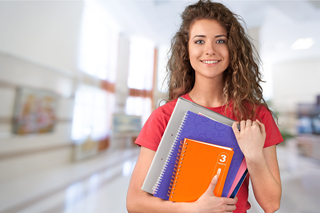 This category is full of good possibilities, especially if you're young or just entering the workforce. The following occupations won't make you rich, but they do frequently offer the chance to earn wages that are well above the federal minimum. And many of them are easy jobs to get with no experience. However, in some cases, you will need special skills and/or certifications in order to qualify.
1. Dog walker: Canine pets are more popular than ever, and many people are simply too busy to take their dogs for extended walks on a regular basis. So, as long as you don't take on too many clients at any one time, this is one of those easy part-time jobs that can give you a lot of flexibility. And you can increase your earning power even more if you get some education in dog training.
Median hourly wage: $14.741
Highest hourly wage: $27.39 or more
2. House or pet sitter: When it comes to easy jobs for college students, this one is hard to top. After all, you just live in someone else's home temporarily or look after other people's pets while they're away. You simply need to make sure that everything stays in the same condition as when your clients left. Keep the place secure, water the plants, do some basic tidying, and feed and care for the animals. Jobs don't get much simpler than that.
Median hourly wage: $13.161
Highest hourly wage: $30.00 or more
3. Tour guide: If you live in an area with popular tourist attractions, then you'll want to consider this option. Many places of interest hire college students or young people to help lead tours, especially during peak travel seasons. You might escort visitors through natural parks or fascinating facilities such as museums, wineries, art galleries, botanic gardens, or historic buildings. Getting some tourism-related training can boost your appeal to the best employers.
Average hourly wage: $14.74
Highest hourly wage: $22.04 or more
4. Lifeguard: You definitely need to be a strong swimmer and in good shape for this option. But once you pass your training and earn the required certifications in first aid and CPR, the actual job tends to be pretty relaxed. That's why it's often listed among easy summer jobs. Most of the time, nothing too significant happens while watching over swimmers in the pool or at the beach. But you do need to be ready to act quickly in the event of an emergency such as someone drowning.
Average hourly wage: $12.20
Highest hourly wage: $17.28 or more
5. Swimming instructor: Like lifeguarding, this occupation obviously requires great swimming skills as well as the desire to help other people learn how to move safely and efficiently through the water. You'll probably also need to pass some special training and earn the right certifications through an organization like the Red Cross. But when you have the qualifications, you'll be able to pursue jobs that are known for being fun and relatively stress-free.
Median hourly wage: $12.021
Highest hourly wage: $18.39 or more
6. Pizza delivery driver: It may not be glamorous, but this occupation is one of those easy first jobs that can make you more money than you might expect. Think about it: You basically get to drive around while listening to your favorite music. And when you hand over your customers' pizzas, you're usually rewarded with good tips (which are earned on top of your base pay). If you know your city's streets by heart, including all of the quickest routes, then you can pack a lot of deliveries into a single shift.
Average hourly wage: $14.53
Highest hourly wage: $23.54 or more
7. Animal caretaker: Places like kennels, animal shelters, and veterinary hospitals often need people to monitor the condition of boarded animals and ensure that they stay properly fed, watered, and looked after. This kind of job can be especially easy and convenient if you work overnight shifts when most of the animals are sleeping. And with a little training in veterinary assisting, you can give yourself an edge against other job seekers.
Average hourly wage: $13.01
Highest hourly wage: $18.57 or more
8. Movie theater projectionist: In this job, you basically just set up the equipment and let things roll, ensuring that everything is operating properly and on-schedule for each film. Plus, it often provides a good amount of time alone, which helps to make it low-stress.
Average hourly wage: $14.37
Highest hourly wage: $25.47 or more
9. Swimming pool technician: The responsibilities in this occupation are pretty straightforward. Generally, they just include testing and cleaning your clients' pools. That means checking pool chemistry to make sure it meets safety standards and using special nets to remove any debris. In some cases, you may also need to service pool filters, motors, or pumps. But, overall, this job tends to be relatively easy and enjoyable.
Median hourly wage: $14.941
Highest hourly wage: $20.74 or more
10. Camp or youth facility counselor: Are you creative, outgoing, and good at communicating and being patient with children? Many summer camps and year-round youth facilities hire teens and college students to help lead or supervise recreational activities and provide general support to other staff members and attendees. It's often so much fun that it hardly seems like work at all.
Median hourly wage: $9.771
Highest hourly wage: $13.02 or more
11. Assistant golf professional: Here's a job that can keep you mostly outdoors and often provides the chance to play free rounds of golf during off-peak hours. Your primary duties might involve coordinating tee times, maintaining adequate supplies, interacting with other golfers, and keeping golf carts clean and in good working order. You might also get to supervise the play of a course's golfers. With some training in golf or recreation management, you can increase your odds of getting an appealing job like this.
Median hourly wage: $12.321
Highest hourly wage: $15.85 or more
12. Event usher: Jobs don't get much easier than this, as long as you like people. Arenas, stadiums, theaters and other large venues hire ushers to stand in assigned areas and direct event attendees toward their seats or the closest exits, bathrooms, or concession stands. It's a job that can enable you to earn easy money while also giving you opportunities to experience sporting events, concerts, and other live shows.
Average hourly wage: $11.96
Highest hourly wage: $16.91 or more
13. Front office receptionist: Do you have a friendly personality? Are you all smiles when you're on the phone? For people who are organized and outgoing, handling phone calls and greeting office visitors can feel like a breeze. And the experience you acquire can help set you up for higher-paying opportunities later on. Taking a short administrative assisting program might increase your appeal to potential employers.
Average hourly wage: $15.02
Highest hourly wage: $20.86 or more
14. Gardening or landscaping assistant: If you don't mind work that keeps you physically active, then this type of job might be one of the easiest you can find. From cutting grass and removing weeds to planting and pruning trees, shrubs, and flowers, the work often has a way of decreasing a person's anxiety and creating a sense of connection to the earth.
Average hourly wage: $15.56
Highest hourly wage: $22.37 or more
15. Retail stock clerk: As another job that is physical in nature, this one might not sound easy, but it usually isn't too challenging. In a lot of cases, it simply involves helping to unload trucks, sorting and distributing boxes to the right departments, and placing items from those boxes on shelves in the correct locations. Plus, in many stores, stocking hours are early in the morning, so this kind of job often provides convenient shifts that don't interfere with class schedules.
Average hourly wage: $14.26
Highest hourly wage: $20.23 or more
16. Parking lot attendant: Do you enjoy working alone? Collecting parking fees, monitoring a lot or garage, and issuing tickets isn't very demanding work. And the shifts are often flexible enough to allow you to attend school or take care of other responsibilities without much trouble.
Average hourly wage: $12.72
Highest hourly wage: $17.31 or more
17. Personal care aide: A lot of seniors and people with disabilities need in-home support and companionship. So if you're a kind and caring college student or young person who wants an easy job, this option is definitely worth exploring. Your duties might be as simple as doing some light cooking and cleaning or accompanying your clients on errands outside their places of residence.
Average hourly wage: $12.71
Highest hourly wage: $16.44 or more
---
5 Easy Side or Work-From-Home Jobs That Can Pay Well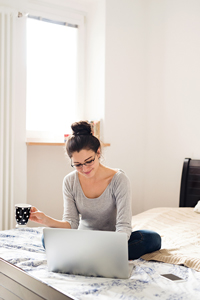 Is it possible to earn more than $15 per hour by taking on easy jobs that you can do on the side, online, or from home? The answer is yes. However, it can be challenging to find them. Legitimate work-from-home jobs aren't always advertised well, and you sometimes have to ask around a lot until you come across the best opportunities. But easy side jobs are out there. And so are ones that you can do at home or over the Internet. The following jobs are just a few examples.
1. Virtual customer service representative: All you really need for this job is a reliable phone line, Internet connection, and computer. All kinds of companies hire home-based customer service reps to take calls and handle basic orders and inquiries. But, relative to many other easy online jobs, this one tends to pay fairly good wages.
Average hourly wage: $17.94
Highest hourly wage: $27.11 or more
2. Audio or video transcriber: When organizations conduct important meetings, they often record the conversations. But audio and video files aren't as fast or simple to distribute as text. So transcribers are often hired by places like law firms, businesses, museums, and government agencies to transcribe recordings into clear, readable text. As far as easy work-from-home jobs go, this one is among the most straightforward, especially if you're a good typist and listener.
Median hourly wage: $15.181
Highest hourly wage: $25.86 or more
3. Freelance software tester: This is another one of those easy work-at-home jobs that tends to offer good pay. That said, you might need some basic computer programming skills in order to qualify for the best-paying jobs. Software developers usually hire testers to discover bugs, provide feedback about user interfaces, and document their findings during various stages of application development.
Median hourly wage: $21.511
Highest hourly wage: $40.51 or more
4. Art model: Most art schools hire models to pose for figurative drawing or painting classes. And not all jobs involve posing nude. You don't even need to fit a specific physical ideal. In many cases, you can leave your clothes on or show just as much skin as you're comfortable with. However, many of the best-paying jobs do go to models who are willing to bare all for the benefit of developing the skills of emerging artists. If you can sit still for about 20 to 30 minutes before getting a break, it's one of those easy-money jobs that can supplement your other sources of income.
Average hourly wage: $17.52
Highest hourly wage: $26.75 or more
5. Private or commercial housekeeper: Cleaning services are pretty easy to offer on a freelance or contractual basis. And they aren't usually very difficult to perform. So cleaning can be a pretty good side job that doesn't leave you feeling stressed out.
Average hourly wage: $12.89
Highest hourly wage: $18.22 or more
---
10 Easy, Good-Paying Jobs That Don't Require a College Degree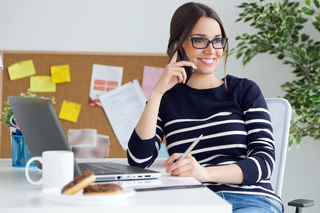 You can get a lot of high-paying jobs without a degree, but you might not consider all of them easy. However, the following occupations frequently offer comfortable workloads and relatively little stress. And they often pay more than $15 per hour, especially with some experience.
1. Notary public: In many states, it's easy to get jobs in this field. Even in states with the most stringent requirements, becoming a notary simply involves going through a very short amount of training, passing an exam, purchasing an official state seal, and following proper recordkeeping practices. Then you can get hired to observe and certify that documents (such as contracts, deeds, or government applications) are signed by the people identified on those papers. Job tasks don't get much easier than that.
Median hourly wage: $14.941
Highest hourly wage: $24.45 or more
2. Garbage or recyclables collector: Throughout many regions of the U.S., the field of refuse collection provides good-paying jobs that are easy to get. And the actual work isn't usually very challenging. Many people even find it enjoyable. So it's worth looking into this option.
Average hourly wage: $19.90
Highest hourly wage: $32.39 or more
3. Security guard: With a relatively small amount of criminal justice or law enforcement training, you might qualify for jobs that involve preventing theft, vandalism, violence, or rule violations on private properties. That job description may not sound easy, but a lot of security guards rarely, if ever, encounter any real danger. In fact, they often get a lot of quiet time in which they simply monitor camera feeds or walk or drive around properties looking for signs of trouble. They have to be ready to act, but they frequently enjoy whole shifts without significant incidents.
Average hourly wage: $15.88
Highest hourly wage: $24.19 or more
4. Truck or taxi dispatcher: Scheduling and transmitting assignments to drivers or service vehicles is a pretty simple job. And it's especially easy if you work during an organization's off-peak hours.
Average hourly wage: $21.20
Highest hourly wage: $32.62 or more
5. Accounting clerk: This job typically involves duties that are fairly simple and routine such as making basic calculations and posting and verifying financial information. Plus, in many organizations, the workload wanes and ebbs depending on the time of the month, which means that you'll likely experience plenty of slower periods.
Average hourly wage: $20.65
Highest hourly wage: $30.01 or more
6. Taxi driver or chauffeur: Do you know all of the quickest ways to get from point A to point B in your city? Do you enjoy meeting all kinds of different people? Driving a taxi or limousine offers a relatively simple way to make a living. And it's an occupation that can also provide fairly easy second jobs to supplement other income sources.
Average hourly wage: $15.97
Highest hourly wage: $23.80 or more
7. Corporate sales representative for non-technical products: Selling products in the business-to-business sector often involves a lot of travel. And selling a manufacturer's products to wholesalers or directly to retail chains frequently doesn't require cold-calling. Instead, many sales jobs at this level are more about meeting with buyers or executives and presenting your employer's products, then following up with emails. And, in many sales jobs, you get to take your customers out for nice meals or other forms of entertainment while having those expenses paid by your employer. At this level, you don't necessarily need a degree, but some marketing training can definitely improve your job prospects.
Average hourly wage: $34.19
Highest hourly wage: $60.24 or more
8. Door supervisor: Many luxury hotels and residential towers hire friendly people to greet guests or residents, open the front doors for them, and ensure that the main entrances stay secure. All you really need is a polite, service-oriented attitude and the willingness to stand, open doors, answer questions, and provide other forms of courteous assistance to people.
Median hourly wage: $16.481
Highest hourly wage: $23.56 or more
9. Tool crib attendant: In many industries that involve the skilled trades, people get hired to oversee the storage and distribution of tools and equipment, which is often a pretty simple job. So if you're looking for easy jobs with good pay, this occupation could definitely fit the bill. In a lot of cases, the work simply involves helping coworkers check out the tools they need at the beginning of a shift and then inspecting each tool when it gets returned at the end of that shift. In between, you may get a lot of downtime, especially if you're quick at maintaining your inventory database.
Median hourly wage: $16.421
Highest hourly wage: $22.92 or more
10. Phlebotomy technician: If you want a relatively easy medical job, then you probably don't have to look any further than this occupation. Once you've mastered the skill of drawing blood for diagnostic testing, donations, transfusions, or medical research, you can enjoy a job that doesn't feel too demanding. Plus, emerging technology could soon make it easier than ever for phlebotomists to find suitable veins in their patients. And this occupation often provides a great way to enter the thriving healthcare industry and gain experience for more advanced positions later on.
Average hourly wage: $17.54
Highest hourly wage: $23.92 or more
---
Make Your Next Move
As you can see, easy jobs that pay well do exist. So think about your own aspirations. What would make a job easy for you? Keep exploring the vocational possibilities and see which ones might match. It's simple to do. Just enter your zip code below to discover nearby schools that offer convenient training for all kinds of fun and interesting careers!
---