How to Become a Travel Agent and Start Prospering
By Publisher
| Last Updated August 1, 2023
Are you a frequent explorer who enjoys assisting other people? If so, learning how to become a travel agent might be worth more than any other journey you've ever undertaken. Imagine having a career that involves learning about new travel destinations firsthand and recommending ways for other travelers to experience them. With travel agent training, you can begin establishing a professional life that gives you fresh opportunities to explore the world while helping others do the same.
After all, the travel industry is huge. According to the U.S. Travel Association, in 2021 alone, domestic and international travelers within the U.S. directly spent $910 billion on travel. Plus, even though the Internet has become a major source of travel deals, many people still seek the services of professionals when planning and booking their vacations or business trips. So, a lot of travel agencies continue to prosper.
That means you can benefit from the travel and tourism industry's ongoing success, both in America and around the world. Travel agents often receive discounts or upgrades on hotels and transportation when taking trips. And every new day offers the opportunity to share in the delight of excited and appreciative clients, both before and after their own journeys.
---
Becoming a Travel Agent: A Brief Overview
Establishing a travel career is usually a straightforward process, especially when you're just getting started. As you move further along in your career, you'll likely discover that many options exist for increasing your professional knowledge and earning power. And those options sometimes get a little more complex. That's why it's a smart idea to explore the general path that you might follow in becoming a travel agent and advancing your career.
So, how do you become a travel agent who prospers? The basic process generally involves the following steps:
Keep reading in order to learn more about each step in greater detail. Use this comprehensive guide to discover what it truly takes to become a travel agent in today's Internet-driven economy.
What Is a Travel Agent?
In simple terms, a travel agent is someone who provides professional assistance with planning and making travel arrangements. A travel agent's clients can include individual travelers as well as groups of travelers. Plus, a travel agent generally offers a much more personalized level of service—and a broader range of trip-planning services—than what you can get through discount travel websites.
What Does a Travel Agent Do?
Travel agents help people plan, book, and arrange various kinds of trips to locations far from home. They use their special knowledge of travel destinations, transportation options, and accommodations to help turn their clients' wishes into successful and satisfying getaways. On any given day, a travel agent might:
Gather information about a client's budget, timing, and preferences
Offer recommendations about particular destinations and travel packages
Research rates and availability for lodging and transportation
Book air travel, hotels, and car rentals through a computerized reservation system such as the Sabre Global Distribution System (GDS)
Book cruise packages or rail tickets
Sell and make reservations for destination-specific activities, tours, and excursions
Plan and organize trip itineraries
Provide advice about destination-specific weather and cultural practices
Provide details about visas, passports, or other necessary travel documents
Provide information about any necessary or recommended vaccinations
Visit a destination to evaluate its resorts, hotels, restaurants, and attractions
Many travel agents specialize in serving a particular type of clientele. For example, leisure travel agents serve clients who want to book vacations. Within that broad market, travel agents might further specialize in serving specific types of leisure travelers such as adventure seekers, families, couples, singles, vegetarians, or senior citizens.
In addition, corporate travel agents specialize in arranging business trips for employees of various organizations. And international travel agents specialize in helping clients arrange trips outside of the U.S. while often focusing their expertise on just a few specific overseas destinations.
Travel Agent Salary Estimates
Working as a travel agent often comes with the advantage of earning a flexible income. For instance, depending on your particular employment arrangement, you may get the opportunity to earn commission on the hotels, transportation, and activities that you book for clients. As a result, many travel agents are able to directly impact the amount of yearly pay that they earn by controlling how much time and effort they put in to their jobs. In other cases, travel agents may earn set salaries and receive year-end bonuses based on their agencies' performance.
According to Occupational Outlook Handbook program data, the median yearly pay of U.S. travel agents was $43,810 in 2021.* However, in some states, the median was a lot higher.
Plus, the top-earning travel agents in America made over $74,220 in 2021. As travel professionals advance in their careers and move into management positions or start their own agencies, their salary potential increases significantly.
Travel Agent Job Outlook
Even though many people now book their own trips through travel websites, a lot of opportunity still exists for agents who offer expert, personalized assistance to clients who need or prefer a higher level of service. And consider these facts:
The travel and tourism sector tends to grow more quickly than the overall global economy, according to the World Travel & Tourism Council (WTTC).
In 2019 alone, the global travel and tourism industry supported about 330 million jobs and generated almost nine trillion dollars, according to WTTC.
Because many experienced travel agents in the U.S. are transferring to different occupations, about 7,500 job openings are expected to become available between 2021 and 2031 to help replace them. That's according to employment projections from the Bureau of Labor Statistics.
Travel Agent Training
Many different options exist for learning how to be a travel agent. After all, the industry doesn't really endorse just one standard path of entry. Aspiring travel agents can often find training through industry associations, host agencies, hotel and transportation consortiums, and various other travel suppliers. However, going to a travel agent school is definitely one of the most popular options. And it sometimes represents the best value.
In fact, through online programs, some schools can even help you learn how to become a travel agent from home. So you may not necessarily need to attend class on campus. Plus, a lot of schools offer programs that are designed to help you attain industry recognition.
For example, you might be able to prepare for a widely respected exam such as The Travel Institute's Travel Agent Proficiency (TAP) test. It's a test that measures a new travel agent's entry-level knowledge in areas such as:
Sales skills
Basic cultural and physical geography
Identifying and recommending various travel products and services
Travel agent schools also frequently teach students how to communicate effectively, market their services, use computerized reservation systems, and stay on top of domestic and international travel regulations. In addition, some programs offer more in-depth education related to different global regions, tourist destinations, and types of attractions.
You don't necessarily need a degree in travel or tourism, but getting some formal college-level training in the subject can definitely boost your chances of entering the industry successfully. So it might be worth your time to find a travel school where you can get a focused education in this field. And remember: You can even find convenient programs that allow you to learn how to become a travel agent online.
Seller-of-Travel Laws
Currently, only four states in America require travel agents to register or obtain a special license in order to sell travel products and services that aren't insurance-related. However, the specific requirements in each of those states vary significantly. So it's important to understand how the laws might affect you if you plan on working as a travel agent in one of those states or selling travel to clients in one or more of them. Look into:
At the federal level, no licensing requirements exist. But keep in mind that some local municipalities do have laws that can affect travel agents. Regardless, it is often a good idea to consult with a travel attorney in order to ensure that you will be in compliance with any laws that could affect you. That's especially true if you intend on opening your own travel agency or selling travel across state lines or to people in other countries.
Travel Agent Certification
Becoming a certified travel agent is completely voluntary unless you're seeking a job with an employer that requires particular credentials. But a lot of travel agents still choose to get certified since it can be a good way to increase their knowledge and earn greater respect among their clients and peers.
The Travel Institute offers some of the most popular travel agent certifications. You can earn designations such as:
Certified Travel Associate (CTA): This certification is a possibility for any travel professional, regardless of experience. However, it is designed for those who have at least a year and a half of travel agency experience. Candidates are given one year to complete 12 courses and pass an exam. You must complete eight core courses related to selling, business writing, customer service, professionalism, interpersonal communication, understanding client needs, touring the globe, and special-interest travel. You also must complete four elective courses from a list that includes courses in teamwork, time management, itinerary planning, credit card fraud prevention, niche markets, specific destinations, effective listening, and selling travel insurance, escorted vacations, or all-inclusive resort packages.
Certified Travel Counselor (CTC): In order to qualify for this certification, you need at least five years of professional experience in the travel industry and also need to have already earned the CTA designation. If you meet those requirements, then you'll need to go through a series of online training modules and white papers that are focused on the travel industry. Subjects include management-relevant topics such as creativity, negotiating, team building, conflict management, accounting basics, mentoring, project management, emotional intelligence, and behavior assessment. After completing those modules, you'll need to pass an exam and write your own white paper related to some aspect of travel agency management.
Certified Travel Industry Executive (CTIE): Leadership is the focus of this certification. You'll need a minimum of five years of experience in the travel industry. And you'll need to complete a series of web-based modules, pass an exam, and write an industry-relevant white paper or submit another project such as a published article that you've written, slides from a seminar that you've presented, or a summary of a seminar that you've attended. Topics of the training modules are related to coaching, team building, creativity, emotional intelligence, coping with change, and becoming an excellent leader through strategic and transformational leadership.
For travel agents who sell of a lot cruise packages, Cruise Lines International Association (CLIA) offers the chance to earn various certifications. In order to be eligible for any of them, you need to be an active member of CLIA. And each level of certification requires that you go through a certain amount of training (in person or online) and meet specific sales requirements. For the more advanced certifications, you also need to demonstrate a certain level of product knowledge and prove that you've had a particular number of personal cruise experiences. The most common designations include:
Certified Cruise Counselor (CCC)
Accredited Cruise Counselor (ACC)
Master Cruise Counselor (MCC)
Elite Cruise Counselor (ECC)
When it comes to corporate travel, the most popular certifying organization is the Global Business Travel Association (GBTA). It offers the opportunity to become a Global Travel Professional (GTP), which is a designation indicating that you're certified in business travel management. To qualify, you need at least three years of professional experience related to selling or buying business travel services. Then you need to pass an exam, which can be prepared for by studying subjects such as travel program administration, strategic business planning, the relationship between buyers and sellers, and data, finance, and analytics.
---
Working at Home or Starting Your Own Travel Agency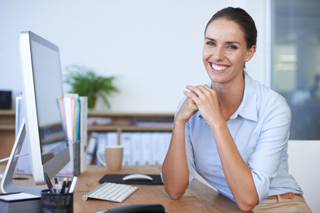 If you prefer solitude or need a flexible work arrangement, then it might be worth pursuing a career as a home travel agent. Many successful travel agencies offer the option of working from home, especially for positions that mostly involve using an Internet-connected computer and making phone calls. Home travel agents can even take on some management positions.
However, it is also possible to start your own travel business. And you don't necessarily need a lot of industry experience before going that route. In 2021, 16 percent of all travel agents in America were self-employed. Some of the things that you might need include:
An understanding of how travel agencies generate revenue (e.g., by earning sales commissions on bookings, charging booking and planning fees, or by marking up the net rates of suppliers, which are the retail rates minus the amount that is designated for commission)
A solid business plan, which you can learn how to create by taking some business courses
A standard business license from your municipality
A seller-of-travel license within California, Washington, Iowa, Florida, and/or Hawaii
An ARC (Airlines Reporting Corporation) number and/or an IATA (International Air Transportation Association) number
ARC and IATA Numbers
The ARC and IATA are organizations that control how money flows between consumers, travel agencies, and airlines. Without proper recognition by them, an agency can have trouble selling air travel products, issuing airline tickets, or earning commissions from such sources. So getting IATA or ARC numbers is a way to legitimize your business. However, you need to meet certain requirements in order to obtain them.
For example, to become an ARC-accredited agency in the U.S., your business may need to complete an application, submit a fee, complete an interview, provide a deposit of at least $20,000, meet specific security standards for ticketing, and ensure that someone in your agency has passed the ARC Specialist exam.
To obtain an IATA number in the U.S., you will need to go through the International Airlines Travel Agent Network (IATAN). Your agency will have to pay a small accreditation fee and prove that it is legally authorized to do business, is committed to the travel business, follows ethical and trustworthy business practices, and has qualified staff. If someone in your agency doesn't have at least two years of experience or CTA certification, then you may also need to purchase errors and omission insurance, which is a form of liability insurance. Once your agency is approved, you will receive an IATA/IATAN ID Card that includes your IATA number.
Host Travel Agencies
Does the above all sound a little too complicated? If so, don't fret. Another option is available for starting your own travel business. And it's an option that can enable you to offload some of the administrative responsibilities while still earning good commissions.
By setting up your business under a host agency, you can bypass a lot of the legwork above. You still get to use your own business name, find your own clients, and decide on your own business hours. But you can use the host agency's ARC and/or IATA numbers. When you book airline tickets, all transactions will run through the host agency's office and accounting system. You might just need to pay some kind of fee or provide another form of compensation to the host agency. Each agency is slightly different in what it requires.
Plus, many host agencies will work with travel agents who have little or no experience. Examples of host agencies that accept travel agents at all stages of their careers include:
Allure Travel
American Discount Cruises & Travel
Archer Travel Group
AT Home
Authorized Agents
Brownell
Cadence
Cruise & Travel Masters
Cruises Inc.
Departure Lounge
Dugans Travels
Expedia CruiseShipCenters
Gateway to Magic
Incentive Connection Travel, Inc.
KHM Travel Group
Leisure Travel Alliance Central
Montecito Village Travel
MyAgentDeals.com
NEXION
OASIS
OutsideAgents.com
Preferred Travel of Naples
Rennert at Home
TerraMar Travel, Inc.
Ticket to Travel
Travel Leaders
Travel Planners International
Travel Quest
Uniglobe Travel Center
VIP World Travel
WorldTravelService
Your Travel Concierges
---
11 Powerful Tips for Achieving Travel Agent Success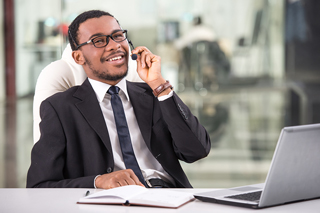 Now that you know the answers to "How do I become a travel agent?" it's time to turn your attention to what it takes to achieve and maintain a high level of success within the industry. The next question becomes "What do travel agents do in order to stand out and prosper?" Here are some of the most useful suggestions:
1. Focus on clients who have more money than time.
Why compete with discount travel websites? They cater to people who have limited budgets and the time to explore options and book trips themselves. But that still leaves a lot of potential clients who are willing to pay for the expertise and comprehensive services of a travel agent. In fact, people who are super busy, stressed out, or looking to avoid hassles represent a lucrative market for travel agencies, especially if they fall within higher income brackets.
2. Keep traveling.
It's hard to learn about new places if you never visit them. Most clients will expect you to know a lot about the destinations that you recommend. Firsthand knowledge is the best source of that kind of information. And clients can often sense when you aren't sure about something or haven't had any genuine experiences at the destinations that you're talking about. So it's essential to travel as much as you can.
3. Specialize.
Increasingly, it helps to be a specialist in particular destinations or travel interests. Clients who book through travel agents are often seeking assistance from professionals who understand their specific travel goals better than anybody else.
For example, maybe you can focus on serving clients who are seeking unique wedding destinations, honeymoons, golf getaways, luxury villas, ski vacations, wellness vacations, adventure activities, or tours for seniors or single people. All kinds of travel opportunities are related to special interests.
Or maybe you can specialize in planning travel itineraries for a few popular or emerging tourist regions that you enjoy visiting yourself. In 2020, the most popular destinations for international tourists outside of the U.S. included France, Spain, China, Italy, Turkey, Mexico, Germany, Thailand, and the United Kingdom.
4. Sell truly distinctive experiences.
You can provide tremendous value to travel clients if you become good at getting them special access to hard-to-book events, activities, or tour guides. The more you can customize your clients' trips, the more your services will stand out and be promoted through word of mouth. So it can pay to nurture your relationships with suppliers in the destinations that you regularly visit.
5. Offer highly personalized and responsive service.
If your clients perceive you as someone who is trustworthy and can be reached easily, then your value to them will likely remain high. This level of service is more about building relationships and trying to exceed your clients' expectations than it is about selling. It's about matching your clients with the travel arrangements that make the most sense for them. And it's about timely and personalized communication, regardless of whether that occurs in person, over the phone, or through email or social media.
6. Make connections.
Networking with other professionals in the travel and tourism sector is essential. After all, a lot of travel agents get new business through referrals from people that they've developed good working relationships with—even from other travel agents. Referrals are especially common between travel agents who specialize in different market niches.
Plus, you never know who might become a potential client. That's why it's always a good idea to develop a short pitch about how you are different from other travel agents. Every new interaction is an opportunity to make a great impression.
7. Get professional support.
Various travel industry associations offer special events, training opportunities, and other benefits to their professional members. Getting involved with such organizations can be a good way to meet other successful travel agents, expand your knowledge, and discover new ideas that enhance your career. The American Society of Travel Advisors (ASTA) is one popular example of an organization where you might find this kind of support.
8. Get every detail right.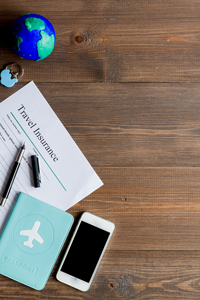 Even the smallest detail can make a big difference in whether or not a travel plan succeeds. Your clients will depend on you to help them look after all of the things that they might otherwise overlook. So it's important to develop a keen awareness of all details when making travel arrangements and helping your clients prepare for their trips.
9. Nurture your reputation.
Your professional reputation will be your most valuable asset. That's why it is essential to do anything you can to help it grow and be seen in a positive light. Having your own well-designed website with engaging content is one way to help establish your brand. But it's also a good idea to join the Better Business Bureau (BBB) and engage with people on social media platforms like Facebook, LinkedIn, Twitter, and Quora. Find places—both online and in your community—where you will be seen as an expert. Submit press releases and travel-related story ideas to local media outlets. Eventually, you might earn some free publicity.
10. Test new approaches.
You don't necessarily have to adhere to certain business practices just because they are entrenched throughout the travel industry. As long as you operate ethically, within the law, and in your clients' best interests, then why not experiment a little in how you do things? It could be as simple as changing how you get paid (e.g., using net rates and fees vs. taking commissions) or enlisting the help of a marketing firm to generate quality leads when looking for new clients. Let your imagination run free and see what you come up with.
11. Embrace change and keep adapting.
The travel and tourism market is always evolving. Some people might ask, "How can I become a travel agent who prospers over the long term when change keeps happening?" The simple answer is that you have to stay flexible and remain constantly aware of what you're offering.
Are you following current best practices? Are you offering competitive prices to your clients? Do your clients expect any new services that you've somehow overlooked? Are you making the best use of current technology in order to keep your processes as efficient as possible?
Set aside some time every week to reflect on the value that you deliver to your clients. Then be honest with yourself and identify any areas that could use some improvement.
---
Set Your Professional Journey in Motion
Knowing how to become a travel agent is just step one. The next step is to take action and find training. Discover a travel agent school—online or close to home—by entering your zip code into the following program finder right now!
---
* Bureau of Labor Statistics, U.S. Department of Labor, Occupational Outlook Handbook, https://www.bls.gov/ooh/ (visited July 27, 2023).